Historic Naya Winota Deck Guide: Smash or Pass
With the unbanning of Winota, DoggertQBones believes it's time for another Smash or Pass! Is Winota unplayable or is still the menace it always was despite the nerf? Find out here!
Hello everyone!
It's been a little while, but I'm finally back with another iteration of Smash or Pass! It hasn't been from lack of effort, I've been trying a lot of interesting decks, but let me tell you, you'd be amazed at what decks are able to 5-0 a MTGO League and feel horrendous when I actually try it out. While I don't mind passing on decks if they're borderline, we need it to at least be close! So with that in mind, I decided to tackle a deck from one of the sketchiest deck builders I know: Me (that's a joke… I think).
With the release of Alchemy Horizons: Baldur's Gate, many cards got changed for online play, and while the emphasis was definitely on Alchemy, Historic got hit with some big changes as well.
While many players likely focused on the nerfs to Cauldron Familiar, The Meathook Massacre, Dragon's Rage Channeler, and Unholy Heat, I was much more interested in Winota, Joiner of Forces being unbanned!
Winota, in no uncertain terms, was a messed up card. It did way too much for too little making it catch a ban in Historic, Explorer, and Pioneer! The biggest issue with Winota was the ability to get a huge board state super early into the game through multiple triggers sifting through the deck to find costly Humans.
However, what about if it only triggers once per turn? This obviously reigns the card's power level in substantially, but to what degree? Is Winota still broken? Unplayable? Somewhere in between? To find out, I mocked up a full deck and played my five requisite matches. Before I tell you the results, here's the list I went into battle with.
Historic Naya Winota v1
by DoggertQBones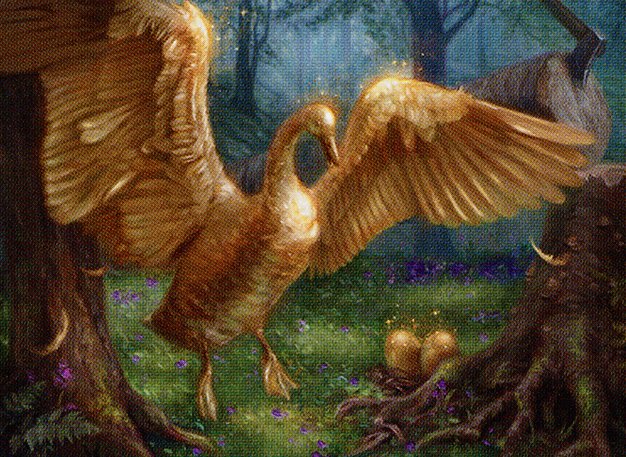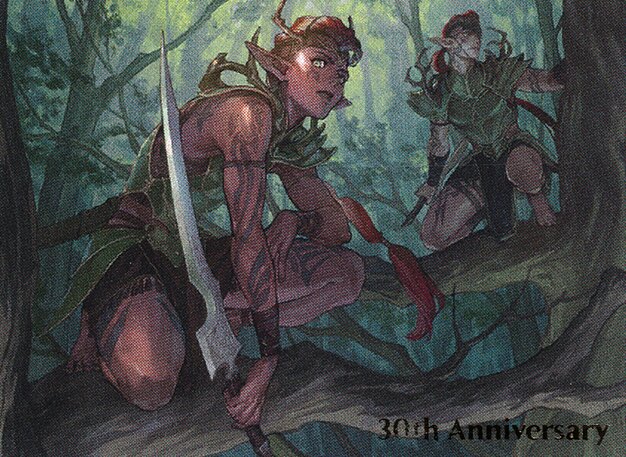 60 Cards
$406.71
15 Cards
$73.05
This was a very typical take on Winota that's been iterated on in Explorer and Pioneer. I wasn't looking to reinvent the wheel, just have a functioning deck that can trigger Winota reliably. So how did this stock version of Winota match up in the Historic metagame?
2-1 against Selesnya Heliod Combo
2-1 against Rakdos Arcanist
0-2 against Azorius Lifegain? Control (this was a weird one, they played an inordinate amount of board wipes and a lot of life gain like Revitalize and Ritual of Rejuvenation. It was a bad time)
2-1 against Dimir Rogues
2-0 against Azorius Lotus Field
So once again, I kick off with a 4-1 record! While Rogues and Lifegain aren't necessarily emblematic of the Historic metagame (lifegain still felt like control, just with some questionable cards), I faced a good gambit of matchups overall! Going into it, I was expecting Winota to feel reasonable when it worked, and pretty bad when it didn't. However, as we somewhat learned from Explorer and Pioneer, the deck still functions pretty well without Winota so it's not a huge surprise that it can still compete with a nerfed one.
Using what I learned, I constructed a new build of the deck that didn't change too much, just a few different main deck and sideboard slots and a slightly upgraded mana base.
(H) Naya Winota
by DoggertQBones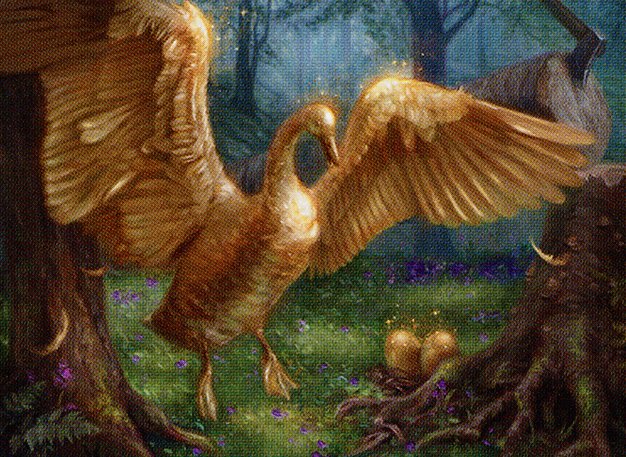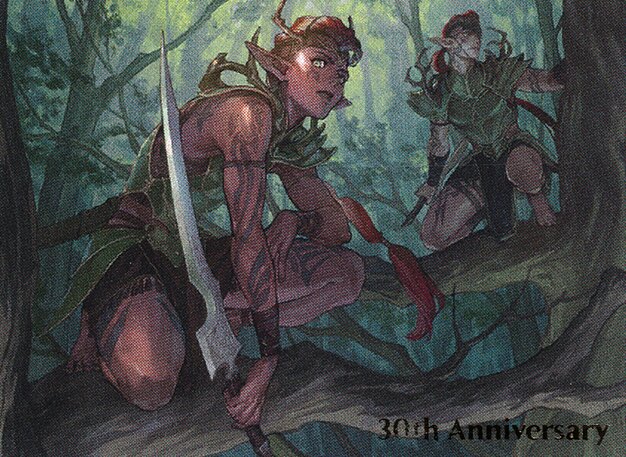 60 Cards
$440.32
15 Cards
$78.13
So the first thing you'll likely notice is that I swapped out Esika's Chariot for Rekindling Phoenix. In other formats, this would be sacrilege as A-Esika's Chariot is excellent in Winota. The issue is, and something I didn't realize for awhile, this is the nerfed version of Esika's Chariot. I was monumentally confused when my Chariot only produced one Cat token the first time I played it and realized what was happening. So was the nerfed Chariot bad in Winota? No, it was actually pretty solid still. Goes to show how good Chariot is as a card.
It functioned well as a hard to kill non-Human threat for Winota which is what I was going for, however, it didn't feel like the best card in the slot. After perusing the entire catalog of 4 drops in Historic, I realized that Rekindling Phoenix fit the bill perfectly as I'd argue it's even harder to kill than Chariot (doubly so since exile based removal is not particularly popular right now) and it flies!
The second change I made was making a lot of changes to the sideboard. Admittedly, when I first constructed the deck I saw that Azorius Combo (with Teferi, Time Raveler, Mox Amber, and Displacer Kitten) was starting to make waves so I overcompensated for that quite hard. However, not only have I yet to face it, I realized that my sideboard plan for any sort of controlling deck was just pitiful. Unlicensed Hearse and Shapers' Sanctuary will only go so far. Finally, I realized I was overcompensating for other aggressive matchups and didn't need as many slots dedicated there, especially if I'm going up to 4 Brutal Cathar and 4 Skyclave Apparition in the post board games.
To rectify this, I added Chandra, Torch of Defiance, Chandra, Awakened Inferno, and Elite Spellbinder. The planeswalkers, while not typical of Winota, have felt really good as it creates yet another hard threat for controlling decks to contend with. Since we have 12 pieces of ramp early game, being able to power out a Chandra, Torch of Defiance has felt extremely powerful.
Elite Spellbinder was a mainstay in Pioneer Winota and figured it should make a reappearance here. Typically it was played in the main deck while Brutal Cathar was played in the sideboard (Pioneer lists didn't play Skyclave Apparition though), but I went for the inverse as I wanted some creature interaction. Even now, I'm not sure which should be main and which should be in the sideboard, so I would consider them interchangeable if you want to try the opposite configuration.
As a final note, I cut the Sanctuary as they felt awful overall. Good against Rakdos, but that's about the only matchup I was interested in them, and if you drew them late, they were just complete dead draws. Stick with the planeswalkers.
The final change I made to the deck was slightly altering the mana base to help support the cards better. Losing the hedge Lair of the Hydra and Plains isn't ideal, but having clean mana is more important. There will be matches I want the ability to cast Skyclave Apparition and Rekindling Phoenix in the same game, so maxing out on dual lands to enable that seemed important. Furthermore, these are all lands that will enter the battlefield untapped so the only time you'll be forced to play off curve is if you have the wrong colors. The only consideration I made is if I should add in some check lands (mainly Clifftop Retreat over some Needleverge Pathway), and I don't believe that's necessary at the moment, but definitely something to consider.
So with all that out of the way, let's get to the overall deck rating!
Deck Rating
B+
While I wasn't positive that Winota was going to still be good after the change, I had a feeling it would be a reasonable option in this new Historic metagame and that's where I'm still at. While the deck felt quite powerful and could have explosive draws with the right hand, with Winota being nerfed, a lot of the power from the deck is lost. You're going to whiff on your Winota a good amount of the time despite there being relatively decent odds of you hitting one of your large Humans so you'll have to be mindful of that. Lastly, you're going to flood more often than you would with other strategies as we have very few mana sinks, 24 lands, and 12 mana accelerants. The changes I made definitely helped the deck out, but I don't feel it made a super substantial impact on its power level.
Overall, the deck felt powerful yet more flawed than a typical tier 1 strategy, but I wouldn't be surprised if this was a high tier 2 strategy, maybe capping out at a low tier 1 deck.
---
Best of One
Now this is an easy case! Considering the deck is completely streamlined game one, I would play the main deck as is. The only consideration is if you want to replace Rekindling Phoenix as the ability to be a sticky threat is much less important in Bo1 than it is in Bo3, but I wouldn't have a great replacement for it. I feel this deck could be reasonable in Bo1, but the typical Bo1 strategy is likely better as they can win faster.
---
Matchups and Sideboard Guide
Izzet Phoenix
Your game plan here is simple: out race them. You really need to get under them before they can start recurring Arclight Phoenix, as once they can start to, you'll start falling behind. Despite the A-Unholy Heat nerf, it'll still kill your A-Winota, Joiner of Forces, but can no longer kill your Kenrith nor Tovolar's Huntmaster which is pretty nice. You don't need to keep blisteringly fast hands, but you can't afford to durdle either.
Golgari Food
Now that Cauldron Familiar can't infinitely chump your attackers, this matchup is going to be much harder on them. Considering they don't have easy ways to deal with our larger creatures, landing even one of them can easily spell death for them. Try to keep faster hands as you don't want to give them too much time to set up.
Azorius Control
Against Azorius we really need to play the value game. Since we can't just get free wins off of Winota easily because of their board wipes (for what it's worth, they can't always have a board wipe), we need to whittle away at them instead. You can keep a wide range of hands here as long as they have good value cards and you don't necessarily need to cast them quickly. Try not to over-commit into a wrath and prioritize forcing through your hard to kill threats.
Auras
Auras is a tough matchup for any creature strategy and this is no exception. The only saving grace is that we have 8 creatures that exile so we can circumvent Selfless Savior protection. Your only real chance is that they don't land an early Kor Spiritdancer and you can mount a really aggressive front as the exile creatures will help stall, but it's extremely unlikely they'll lock the opponent out. Don't keep any middling hands, you'll need your best to win here.
Rakdos Arcanist
While you may think this is a rough matchup, it's much better than you'd think. While they can definitely pick off our small creatures effectively and Dreadhorde Arcanist itself is a big pain, the rest of their deck isn't super threatening. Furthermore, they don't have many good ways to beat a Chandra, Rekindling Phoenix, or our large humans so resolving any of them could swing the game into your favor. While I don't like keeping middling hands, the threat of your hand being ripped apart by Thoughtseize is a little too scary so I would keep a relatively large range of hands.
Selesnya Humans
This is likely a pretty close matchup as it's going to depend on who gets to do their thing first. We have a lot more interaction than they do, but if they can produce a wide board and grow it, it's going to be hard to beat that. Conversely, if we're able to get in an early Tovalar's Huntmaster while they're still developing, they'll have an equally rough time. Try to only keep fast hands as, at the end of the day, this is definitely a race.
Affinity
Affinity seems like an excellent matchup for us as their game plan doesn't line up well against ours. They have a good amount of cheap removal for our early game, but their Esper Sentinel, graveyard interaction, and Nettlecyst are all pretty ineffective against us considering all our plentiful exile effects. Hit them fast and they likely won't be able to keep up.
---
Tips and Tricks
Try to use Gilded Goose mana as a "last resort" as it's one shot. Just because you can accelerate your curve doesn't mean you should, so be mindful of when you need to get something out quickly and when you can afford to wait for a better opportunity.
Be mindful about the Day/Night cycle when casting Brutal Cathar. You don't want to expect an exile and get a 3/3 instead!
While Rekindling Phoenix is a fantastic threat, it can be equally scary on defense as it can force the opponent to commit multiple resources to kill. You don't always need to attack!
It may be easy to forget for players who have played a lot of Winota, but now that the trigger is only once per turn, you don't have to chump attack with your creatures to get multiple triggers. Almost did it accidentally first few times playing.
Be very mindful of autotapper when dealing with Kenrith, the Returned King. You don't want to lose a game by having the wrong colors to activate it's abilities!
Passing the turn to turn Day into Night with Tovolar's Huntmaster out is a very legitimate play, especially if your spell for turn is weak. May as well get a better Grave Titan instead!
While flooding can be an issue, don't be too eager to pitch lands off the second chapter of Fable of the Mirror-Breaker. There are a lot of games where you want to hard cast Kenrith and Tovolar's Huntmaster.
While rare, if you manage to get two Reflections of Kiki-Jiki out off of Fable of the Mirror-Breaker, you can wait until your opponent's end step and use one to copy the other to get a 2/2 body for each mana you spend until your end step. This is really good for ambushing the opponent out of nowhere. In more general cases, you can just copy something on your side on the opponent's end step to keep that creature for the turn and so you can use it again on your turn.
Be very careful with your Pathway choices. In game one, you should prioritize having one green, double red, and one white. However, if you bring in Skyclave Apparition, you'll need to account for double White before double Red.
Thank you for reading!
Enjoy our content? Wish to support our work? Join our Premium community, get access to exclusive content, remove all advertisements, and more!