Hi! My name is Vertyx and I will go over the top finishes of the Magic Online Standard Challenge that took place on the weekend: July 1, 2023. Lets go take a look at all of the interesting decks people chose to register this weekend!
scroll right
Top 8 Decks
A very diverse top 8. Esper Control has started getting really popular. Having 2 copies of it in this challenge proves it even more! The actual tournament was taken down with Dimir Aggro. A somewhat similar deck got popular right after the bans and this one most likely originates from it. It combines the power of black creatures, removal and blue counterspells to create a strong tempo gameplan!
The other finalist was Mono Red Aggro (an aggro deck old as the game itself). Then we got 2 copies of Domain Ramp as a returning classic of this rotation that firstly originated as a way to beat the midrange menace. The rest is 1 copy Golgari Midrange and 1 copy of Esper Legends!
Overall 1 copy of Dimir Aggro, 1 copy of Mono-Red Aggro, 1 copy of Golgari Midrange, 2 copies of Esper Control, 2 copies of Domain Ramp and 1 copy of Esper Legends! Now lets go take a look at the decklists!
Lets go take a look at the specific decklists!
Dimir Aggro by Talisker
by Vertyx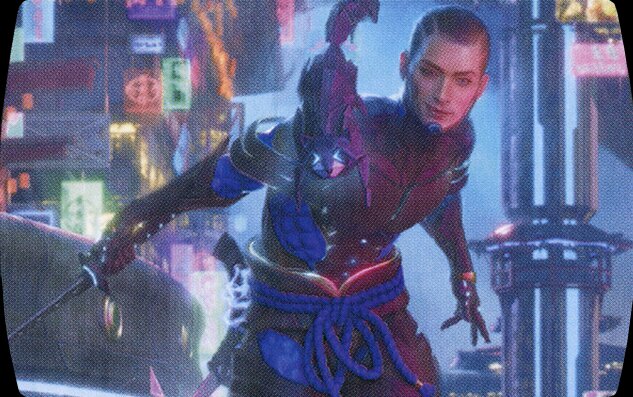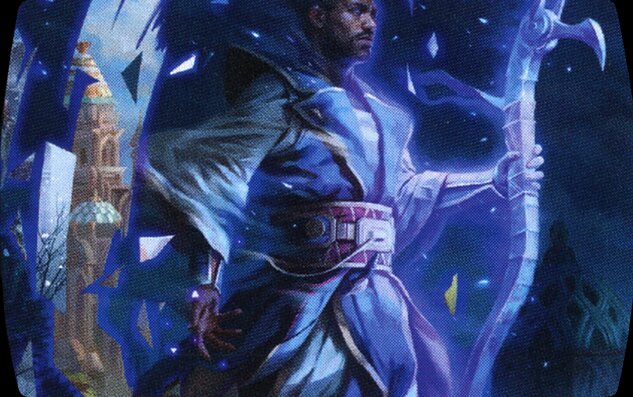 60 Cards
$642.52
15 Cards
$55.29
The challenge was taken down with Dimir Aggro by Talisker!
This deck combines blue and black to create a very strong tempo shell that is able to produce threats backed up with counterspells and removal to make sure its creatures can connect and slowly take over the game! For example the threats in question could be Ledger Shredder, Aven Heartstabber or Gix, Yawgmoth Praetor.
This gameplan is also supported with Kaito Shizuki which helps the deck to not run out of gas. A lot of the creatures in the deck are also able to fly so it lets them connect even easier. An interesting deck that is for sure worth trying!
Mono-Red Aggro by MJ_23
by Vertyx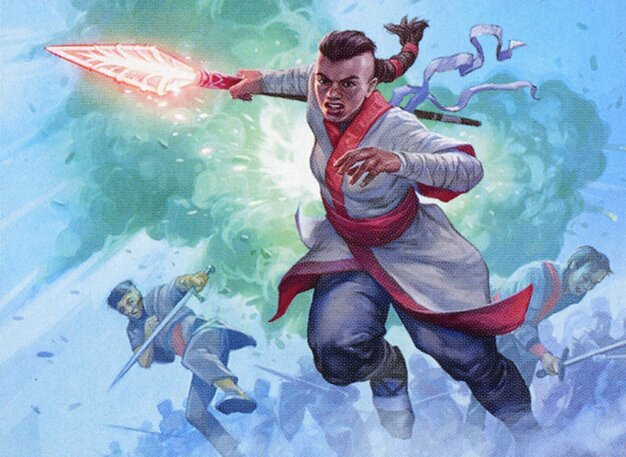 60 Cards
$97.1
15 Cards
$17.75
The other deck that made it into the finals was Mono-Red Aggro by MJ_23!
There probably isn't a week where Mono-Red Aggro doesn't put up a result. This style of deck is old as the game and has always been catching people off guard. This challenge being no exception and proving it with the finish. As for the list it looks very stock but that's not a bad thing since it means it works for the majority of the pilots!
Golgari Midrange by Rex_Iudex
by Vertyx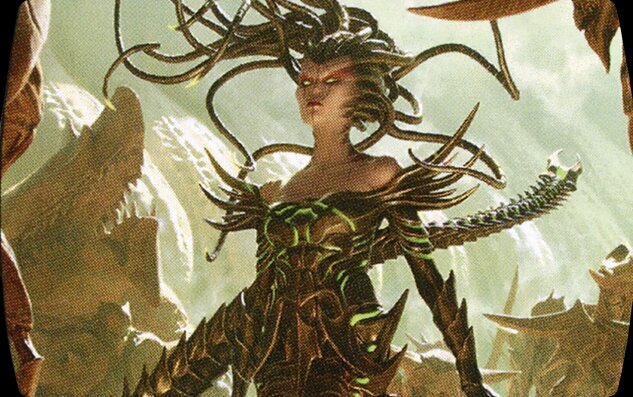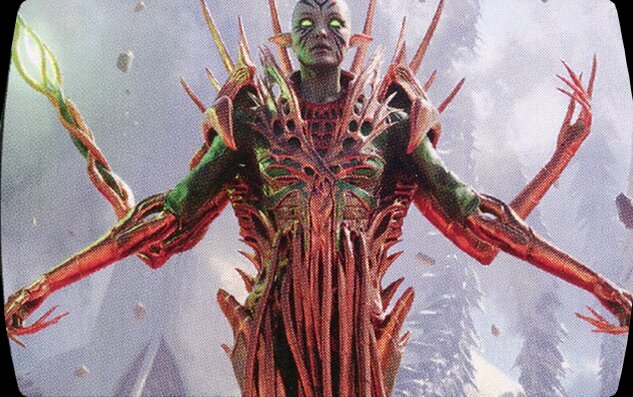 60 Cards
$583.38
15 Cards
$25.93
3rd place was taken down with Golgari Midrange by Rex_ludex!
Golgari Midrange is a deck that did not put up much numbers in this rotation even that it has some strong cards. The reasoning behind it is that other colors like red or blue have cards way stronger (for example Fable of the Mirror-Breaker which is completely busted, but recently got banned). But since they got banned other colors started to emerge like green. The overall gameplan is close to what midrange normally does since Golgari was always strong in doing that!
Esper Control by billsive
by Vertyx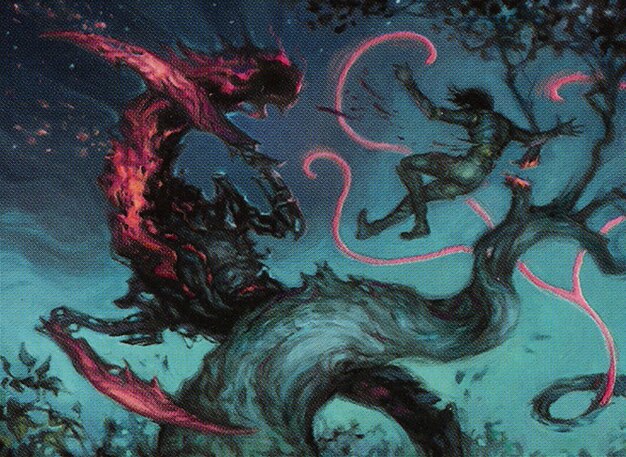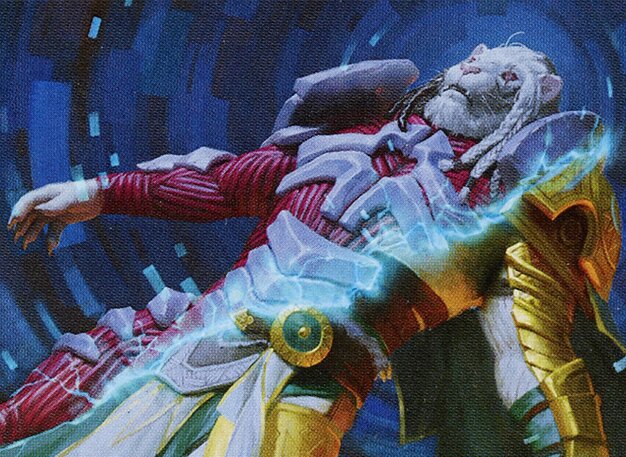 60 Cards
$349.68
15 Cards
$202.61
Esper Control by Tunaktunak
by Vertyx
60 Cards
$353.76
15 Cards
$202.61
4th place and 7th place were taken down with Esper Control by billsive and Tunaktunak!
Esper has recently gotten really popular and skyrocketed onto the high tables of completive play! The gameplan of the deck is like with every control deck. Remove creatures from the battlefield either one by one or with a boardwipe, counter all relevant spells and then slowly win with a win con when you got everything covered! This rotation has strong counterspells and boardwipes like Sunfall or Make Disappear which makes control able to exist. Esper has always been strong in controlling the board and keeps proving it in this format right now!
Domain Ramp by WilcoP
by Vertyx
60 Cards
$387.3
15 Cards
$18.07
Domain Ramp by _Shatun_
by Vertyx
60 Cards
$343.12
Sideboard
15 Cards
$35.27
5th and 6th place were taken down with Domain Ramp by WilcoP and _Shatun_!
This deck could be called a returning "classic" in this rotation! It started existing when the format was dominated by midrange since the gameplan is strong against it. But since a lot of the strong midrange cards got banned this deck saw less play but it has started putting up more numbers again! The gameplan of the deck consists of ramping and controlling the board earlier in the game and then curving out into its big threats like Atraxa, Grand Unifier to win the game!
Esper Legends by Arianne
by Vertyx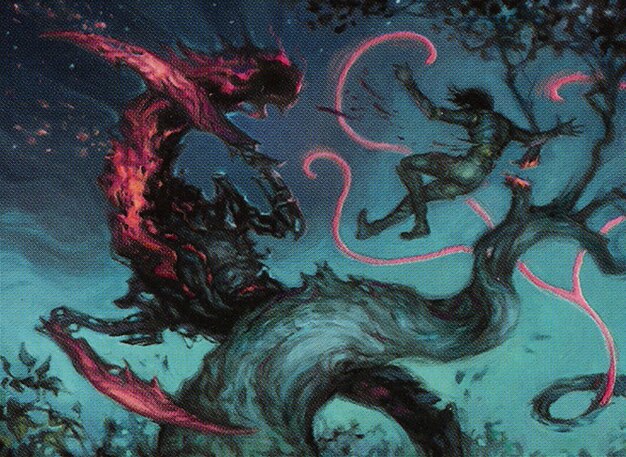 60 Cards
$656.56
15 Cards
$40.37
And the last 8th place was taken down with Esper Legends by Arianne!
Another well known deck by the standard regulars! Originally getting the most fame from European Regional Championship in Naples where it got insane results. It slowly started to fall out of the meta but emerged back right after the bans into the best decks of the format bracket again! Now its again in the lower numbers compared to the initial craze but still puts up good resukts.
The gameplan of the deck is to curve out your legendary creatures which all produce strong threats with powerful abilities that have to be answered as soon as possible or they will take over the game! The actual list looks very clean consisting of mostly 4of legendary creatures. Those are backed up with few interaction spells (counterspells, removal) and 4 copies of Wedding Announcement which supports the creature gameplan in presenting threats and an anthem effect in one!
That's it for today! I hope you enjoyed the article and see you soon!
Enjoy our content? Wish to support our work? Join our Premium community, get access to exclusive content, remove all advertisements, and more!
No ads: Browse the entire website ad-free, both display and video.
Exclusive Content: Instant access to all exclusive articles only for Premium members, at your fingertips.
Support: All your contributions get directly reinvested into the website to increase your viewing experience!
Discord: Join our Discord server, claim your Premium role and gain access to exclusive channels where you can learn in real time!
Special offer: For a limited time, use coupon code L95WR9JOWV to get 50% off the Annual plan!