Hi! My name is Vertyx and I will go over the top finishes of the Magic Online Standard Challenge that took place on the weekend: July 22, 2023. Lets go take a look at all of the interesting decks people chose to register this weekend!
scroll right
Top 8 Decks
Standard is still dominated by Black cards with only a single deck without it in the whole top 8! As expected we got multiple copies of Esper Control and Mono-Black Midrange which even took the whole event down! This rotation had a trend of Black being really popular since it has a lot of powerful cards and it stayed that way to this day and looks like it won't be different for the time being since there won't be any bans in the close future in my opinion.
As mentioned above the challenge was taken down with Mono-Black Midrange which also took down the 2nd spot and 8th spot! Black just has it all it needs to create a potent midrange deck full of threats that can 2 for 1 your opponent and great removal which other colors have a hard time comparing themselves to. Sometimes the best deck is the most consistent one.
3rd place was Dimir Midrange. A deck similar to Mono-Black Midrange but it adds blue to get itself an access to counter magic and other blue cards like Kaito Shizuki or Ertai Resurrected. Basically Mono-Black Midrange with more control over the opponents spells.
4th and 7th were taken down with Esper Control. A true control deck that has everything it should need including counter magic, premium removal, and on-curve boardwipes. Together creating a very strong control deck since this rotation has a lot of good cards for this archetype.
5th place was Golgari Midrange. Golgari has historically been one of the best color combinations for midrange so the cards in those colors naturally slot into this archetype. Before bans Rakdos and Grixis were way more popular and stronger but now they got weaker and Golgari had a spot to take over in the meta!
and 6th place was taken down with Selesnya Enchantments! An all in enchantments deck that has a lot of synergies with its cards creating a strong value engine out of them! The deck also includes threats that grow with your enchantments making it strong in outgriding other decks!
Overall the top 8 has 3 copies of Mono-Black Midrange, 1 copy of Dimir Midrange, 2 copies of Esper Control, 1 copy of Golgari Midrange and 1 copy of Selesnya Enchantments!
Mono-Black Midrange by beraldi
by Vertyx
60 Cards
$516.62
15 Cards
$64.65
Mono-Black Midrange by papado90
by Vertyx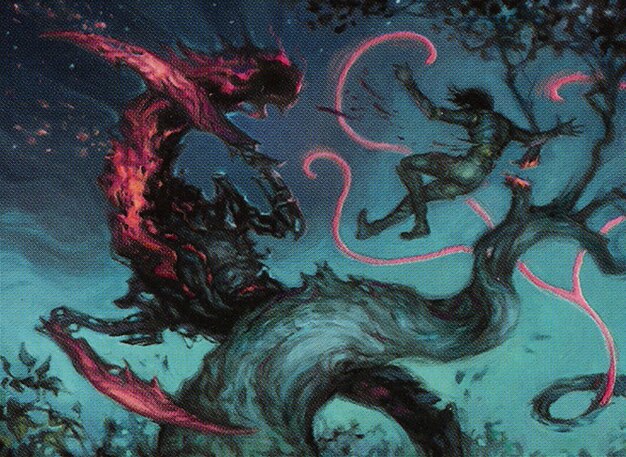 60 Cards
$521.82
15 Cards
$24.65
Mono-Black Midrange by AlpInco
by Vertyx
60 Cards
$544.82
Sideboard
15 Cards
$42.01
1st, 2nd and 8th place were taken down with Mono-Black Midrange by beraldi, papado90 and AlpInco!
The format still keeps being dominated by Mono-Black taking down another tournament! Sometimes being simple is the best a deck can do which is exactly this case. For those who are not familiar with this deck its idea is quite straightforward. You play great threats that provide good stats and value by having strong abilities. Those can include cards like Graveyard Trespasser, Tenacious Underdog or Sheoldred, the Apocalypse. Threats of course are not the only cards a good midrange deck should have and that is where disruption and removal comes in. Those cards are represented in the deck with Liliana of the Veil, Go for the Throat and Cut Down. All of those are able to clear the way for your above mentioned threats.
As I said being simple is sometimes the best. This deck is mono-colored which means that it should be way more consistent than 2 or even 3 color decks since it doesn't need to hit specific colors to cast its spells. Black has some of the best threats in the format right now so this deck is a great choice into any upcoming major tournaments!
Dimir midrange by Venom1
by Vertyx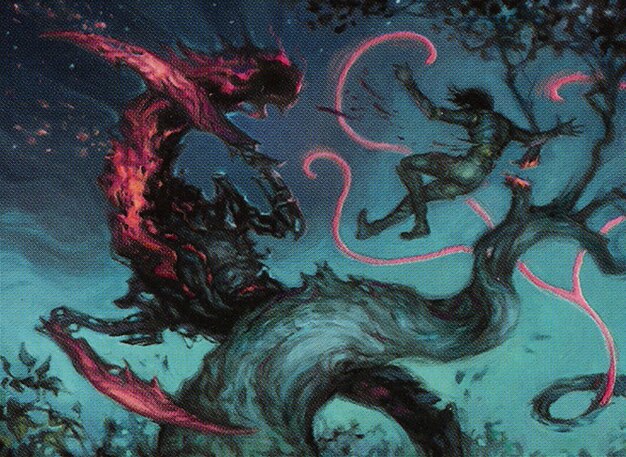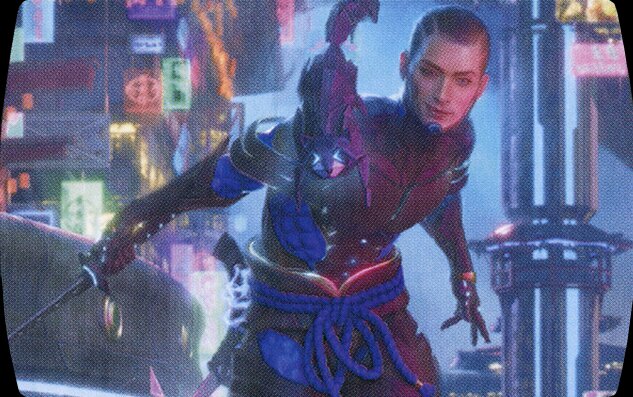 60 Cards
$543.7
15 Cards
$21.33
The 3rd place was taken down with Dimir Midrange by Venom1!
If this deck seems similar to those at the 1st, 2nd and 8th place you are not far from being correct! This deck is very similar to Mono-Black Midrange so it also contains the same threats (Graveyard Trespasser, Tenacious Underdog and Sheoldred, the Apocalypse) and the same disruption/removal (Liliana of the Veil, Go for the Throat). The reason blue comes in for this deck is countermagic!
Sometimes removal and threats just isn't going to cut it and you would rather have some way to interact with the opponents spells even before they get to resolve. So for that reason this deck has 4 copies of Make Disappear as countermagic and 2 copies of Ertai Resurrected as a good catch-all card! If needed the sideboard also has more countermagic against those annoying decks!
If you like Mono-Black but want to have a bit more control over the opponent this deck is exactly for you!
Esper Control by .Martinellinho.
by Vertyx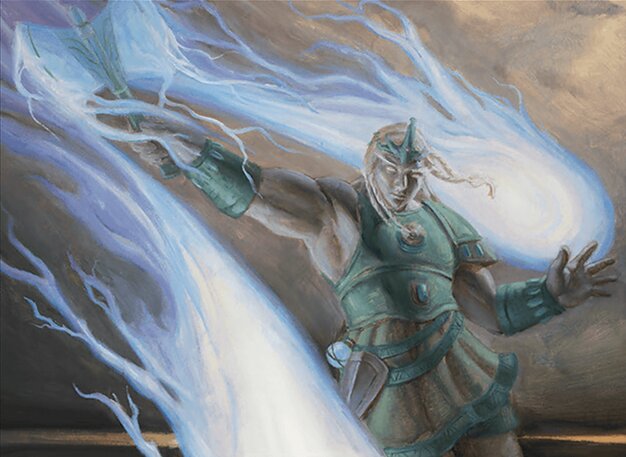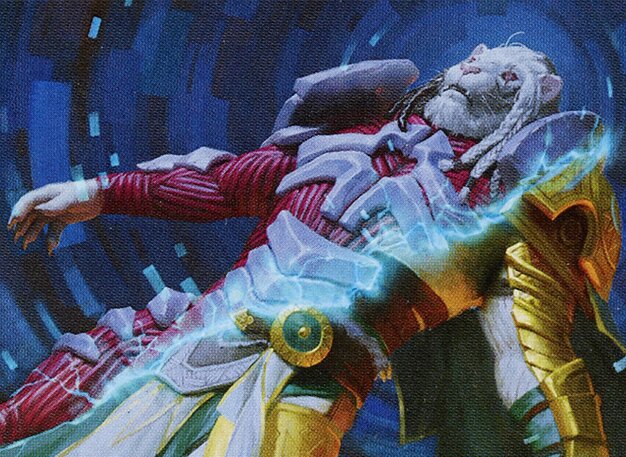 60 Cards
$347.92
15 Cards
$200.23
Esper Control by DInglis
by Vertyx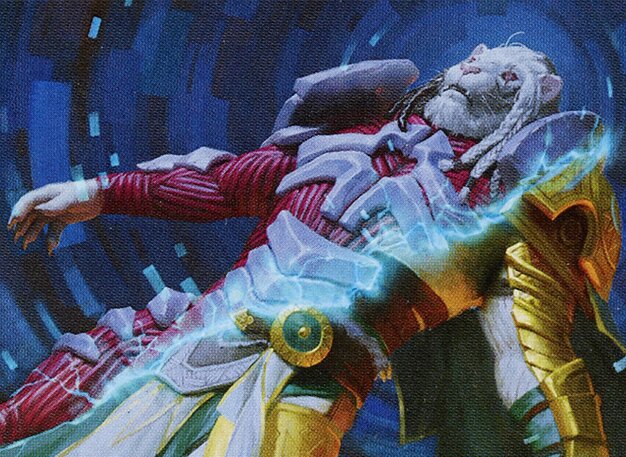 60 Cards
$340.92
15 Cards
$213.17
4th and 7th place were taken down with Esper Control by .Martinellinho. and DInglis!
Another top contender of the format and finally its a control deck! I am repeating myself again but its just nice to see a control deck in the format when it did not exist for so long. I am not the biggest fan of control but having a lot of different archetypes makes the format more appealing to me!
Since the deck is control it has everything a standard control deck should have! That means cheap counterspells (Make Disappear), great removal (Void Rend) and strong boardwipes (Sunfall)!
The decklists are really similar with only small differences making them both a great choice as your first look into the archetype.
This deck has it all when you ask for control cards so as long as you enjoy control this one is for you!
Golgari Midrange by karatedom
by Vertyx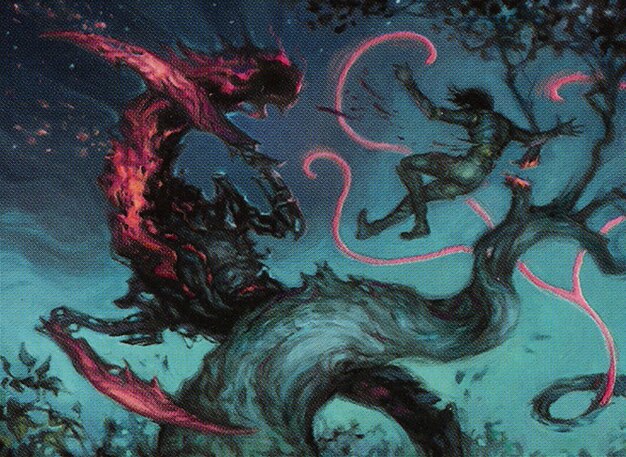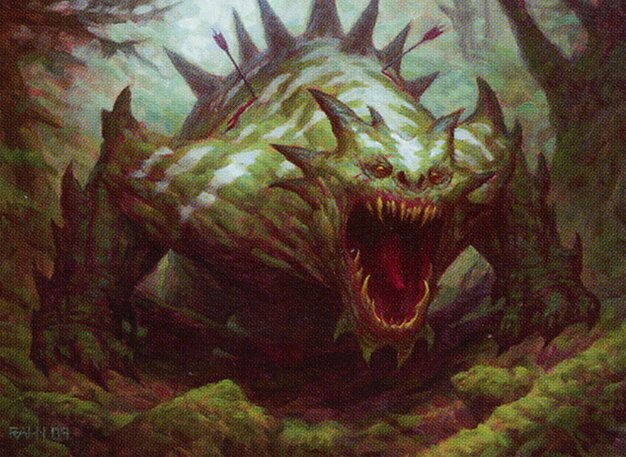 60 Cards
$593.36
15 Cards
$41.13
5th place was taken down with Golgari Midrange by Karatedom!
The bannings left out a spot for midrange decks, since it hit Rakdos Midrange and Grixis Midrange the most making them basically fall out of the meta. Those spots quickly got occupied mainly by Mono-Black and Dimir but Golgari also shows up from time to time!
Consisting of powerful threats (Glissa Sunslayer, Topiary Stomper or Obstinate Baloth) removal (Go for the throat, Cut down) and planeswalkers (Sorin the Mirthless, Wrenn and Seven) this deck has all it needs to succeed in the midrange archetype. But there is actually more! This deck also has 3 copies of Storm The Festival which can generate a lot of value since it can put up to 4 threats onto the battlefield if you also use the flashback cost! Some of your cards even help you by ramping you into it (Topiary Stomper) to make you get to it sooner!
A really powerful deck that can generate a bunch of value with its top end card Storm the Festival!
Selesnya Enchantments by trukanshii
by Vertyx
60 Cards
$192.26
15 Cards
$78.19
And 6th place was taken down with Selesnya Enchantments by trukanshii!
This deck is all around enchantments and its synergies when they combine! With its enablers (Generous Visitor, Jukai Naturalist) payoffs (Teachings of the Kirin, The Restoration of Eiganjo) and threats (Katilda, Dawnhart Martyr, Hallowed Haunting) this deck has a lot of going for it! When you get the engine going with your enablers and threats you are able to generate so much value with your enchantments that its hard for your opponent to interact well with you!
If you like to generate a bunch of value with your deck to out-value the opponent then this deck is exactly for you!
That's it for today! Meta is still full of black and its still most likely going to stay that way for a while! I hope you enjoyed the article and see you soon!
Enjoy our content? Wish to support our work? Join our Premium community, get access to exclusive content, remove all advertisements, and more!
No ads: Browse the entire website ad-free, both display and video.
Exclusive Content: Instant access to all exclusive articles only for Premium members, at your fingertips.
Support: All your contributions get directly reinvested into the website to increase your viewing experience!
Discord: Join our Discord server, claim your Premium role and gain access to exclusive channels where you can learn in real time!
Special offer: For a limited time, use coupon code L95WR9JOWV to get 50% off the Annual plan!