Pioneer Metagame Snapshot: Top Decks for the Week of May 13, 2022
The best decks in Magic: The Gathering's Pioneer format for the week of May 13, 2022, and our recommendations.
With the full release of Streets of New Capenna hitting last week, we're now starting to see what influences the new set will have on the Pioneer metagame. With cards like Ledger Shredder, Strangle, the new Triomes, and more starting to help bolster decks, we're already seeing some new decks cracking the top 8 of the MTGO Pioneer Challenges.
While Streets of New Capenna still has a long time to fully settle, much like Kamigawa: Neon Dynasty it seems like this Standard set will leave a lasting mark on the format. So, let's dive into our data set and see what has changed now that the new set is fully available on the major card rental services.
---
What Counts for our Data?
Let's look at the types of events we are using for our winner's metagame analysis:
This week had a Magic Online Championship Showcase Challenge, which replaced the Sunday Pioneer Challenge, but since it replaced it rather than adding to the total number of events, we still have a smaller data set this week with around 50 total results.
---
Top Decks in Pioneer
These decks put up the best qualifying results this weekend and are your frontrunners when considering decks to bring for next week's various events.
Naya Winota
Powered by
Naya Winota
by darthjacen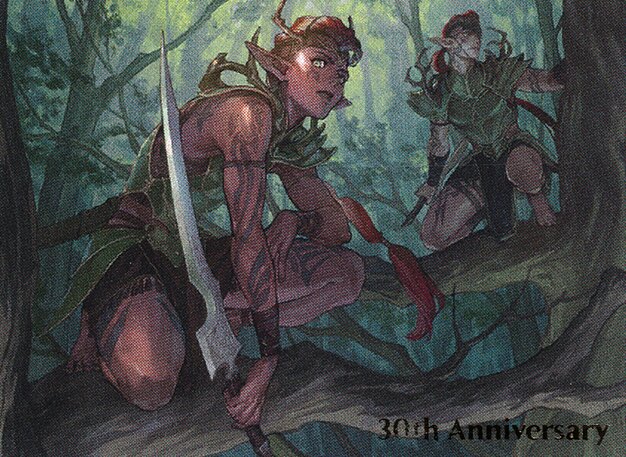 60 Cards
$457.94
15 Cards
$35.45
With eight qualifying finishes, Winota tops the metagame once again this week. While not winning either of the larger events this weekend, Winota came in second place in both. With five total top 8s or top 16s this weekend, Naya Winota was able to take down the other top decks of the meta, especially targeting Mono Red Aggro and Mono Green Karn.
Against Mono Red, you clog up the board through your early creatures and the amount of cards Red has that can answer Winota, Joiner of Forces or Esika's Chariot are stretched too thin, leading to Winota taking over the game. Versus Mono Green Karn, you are both racing to your win-condition, but Mono Green has no form of interaction, whereas Winota has Brutal Cathar, Elite Spellbinder, and can just cast a turn three Winota, Joiner of Forces and end the game. Even the best sideboard cards from your Karn board such as Grafdigger's Cage limits their own ability to accelerate with Storm the Festival.
While the deck has some predators in the format, many of those decks struggle against some of the other top decks in the metagame. This creates an effect where decks that are good against Winota run into other decks, lose, and then Winota cleans up those decks in the later rounds of the events.
Izzet Phoenix
Powered by
Izzet Phoenix
by darthjacen
60 Cards
$492.26
15 Cards
$43.13
Izzet Phoenix was starting to really struggle the past few weeks, but with the printing of Ledger Shredder in Streets of New Capenna, Phoenix has quickly rebounded to a top spot in the metagame with six qualifying finishes. As a natural predator of Winota and gaining extra tools with Strangle and Ledger Shredder, Izzet Phoenix seems primed to return to the top of the meta, especially if decks like Azorius Control are kept at bay thanks to Mono Red Aggro and Mono Green Karn.
While Phoenix also struggles against Mono Green Karn due to their access to cards like Damping Sphere and God Pharaoh's Statue as early as turn four or five, the presence of Winota has helped to keep Karn in check right now.
Mono Red Aggro
Powered by
Mono Red Aggro
by darthjacen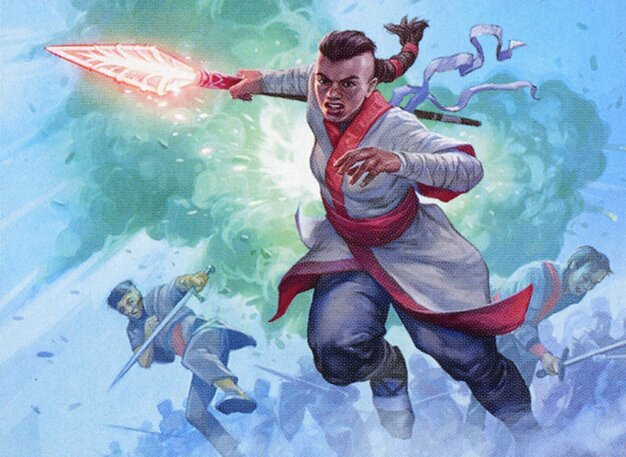 60 Cards
$186.76
15 Cards
$50.75
Mono Red Aggro continues to sit at the top tables of Pioneer with five qualifying finishes. Like most weeks though, three of those finishes come from the Magic Online Preliminaries, but this week the two challenge finishes were both top 8 finishes. I think that we will see this deck starting to struggle into Winota and Izzet Phoenix, especially with the printing of Ledger Shredder as an additional defensive two-drop creature and Winota's ability to clog the board and win instantly with Winota, Joiner of Forces.
If Mono Green Karn and Mono Blue Spirits continue to slide in metagame share, I suspect Mono Red will start to dwindle as well as other top decks have stronger matchups into Pioneer's premier linear aggro deck.
Mono Green Karn
Powered by
Mono Green Karn
by darthjacen
60 Cards
$457.88
15 Cards
$73.69
Mono Green Karn had a rough weekend. After putting up astonishing numbers the past three weekends, this time around it seemed like people finally put a big enough target on this deck to contain it to only four qualifying finishes. With only one top 8 and one top 16, this is the weakest showing for the deck since the infinite combo was discovered.
While the rise in Winota certainly makes sense as to why this deck struggled as Winota can kill you before you get off the ground, given Green's lack of creature interaction. We also saw a smattering of decks like Mono Red, Mono Blue Spirits, and Azorius Control finishing in the top 8, all of which can reasonably attack Mono Green Karn.
Mono Red manages to attack through early pressure and killing off Elvish Mystic and Llanowar Elves making it so we're not fast enough, Mono Blue can hit us with early aggression and their counterspells can hit key spells in the midgame, and Azorius Control through countering key spells and using Farewell to manage the graveyard and board, even from traditionally harder to answer threats like Old-Growth Troll. Having multiple popular decks have reasonable plans for you is not where a deck would want to be.
Furthermore, the issue with these decks historically is that once the format adjusts, they don't have any maneuverability to fight against the changing meta. Unlike decks like Izzet Phoenix that can swap out several sets of cards depending on what the meta looks like, Mono Green Karn simply tries to bulldoze through the metagame and sometimes the metagame acts as tissue paper, and this week, it acted much more like a brick wall.
---
Top Outliers in Pioneer
These decks managed to show results outside of their expected levels based on the previous weeks. This includes both winners of the larger events this weekend along with a new deck that debuted thanks to a powerful card from Streets of New Capenna and finished with a top 8 in its first weekend.
Niv to Light
Powered by
Niv to Light
by darthjacen
61 Cards
$403.63
15 Cards
$57.11
Claudioh remains untouched as the best Niv to Light player on Magic Online. With two Qualifying finishes, winning the Saturday Challenge and a top 8 in the Showcase Challenge, Claudioh took Niv to Light and forced our eyes onto the deck once again. While I think this is a case of a strong deck leveraging the downtick of Lotus Field, with both qualifying results coming from a single player, I am always hesitant to ascribe too much quality to the deck itself and more so focus on the success of the player.
I do think Niv to Light has a good chance of showing more results moving forward thanks to its ability to dispatch midrange decks that are continuing to appear alongside Winota in the current metagame through Bring to Light and the card advantage engine Niv-Mizzet Reborn.
Mono Blue Spirits
Powered by
Mono Blue Spirits
by darthjacen
60 Cards
$126.14
15 Cards
$28.73
Usually this is where I would point out that HEROtsukai did it again, but this time a new challenger appeared in aggro player extraordinaire Fink64, taking Mono Blue Spirits to a 1st place finish in the Showcase Challenge. Fink put out a free deck guide to Mono Blue Spirits on his twitter here.
Mono Blue Spirits has been seeing success fighting the midrange and control decks of the format alongside Mono Green Karn through early aggression backed by counterspells locking out the opponent and forcing their hand at inopportune times, but the single qualifying finish is worrying. We continue to see decks like Winota, Mono Red Aggro, and Rakdos Midrange hang around the top tables, all poor matchups for this tempo-based deck as they can interact cheaply, kill off the early threats, and put Spirits on the back foot where Mono Blue specifically has trouble rebounding. We'll have to see what decks remain popular as the success of this deck can live or die by the direction of the metagame.
Izzet Prowess
Izzet Prowess
by darthjacen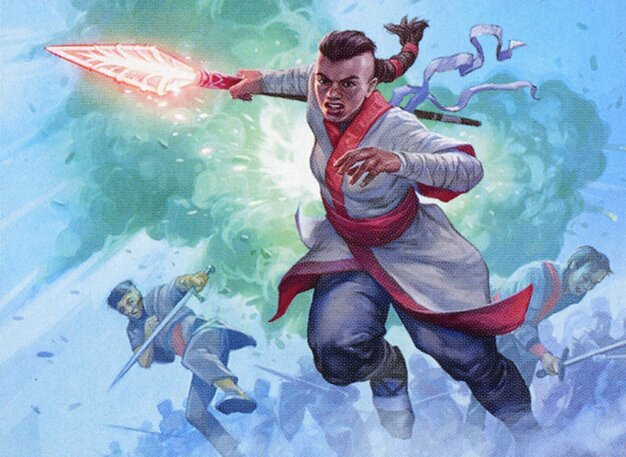 60 Cards
$427.68
15 Cards
$46.89
This new deck leverages the power of Ledger Shredder, which is a real standout of Streets of New Capenna so far, and mirrors the powerful old Izzet Prowess shell from Modern. While it doesn't play Stormwing Entity so it can companion Jegantha, the Wellspring, this deck plays 16 one and two-drop creatures that all benefit from playing multiple spells alongside 18 one mana spells, four Expressive Iteration, and four Treasure Cruise.
This pile of burn, removal, and cantrips help power up your creatures and you can play much better sideboard options in the current meta than decks like Mono Red Aggro that only have access to one color. This is a deck that we have seen morph a few different times already in the 5-0 decklists and I think this archetype will continue to exist, much like Izzet Prowess did in Modern until the printing of Modern Horizons II.
---
Meta Predictions
We are seeing Winota standing head and shoulders above the rest of the metagame in terms of top finishes. While a part of this has to do with the matchups against other top decks, it also has to do with the lack of control decks in the metagame thanks to Mono Green Karn, Mono Red, and previously Lotus Field. Now that these decks are likely to see less success in the metagame, I imagine Azorius, Esper, Bant, and Izzet Control will start to rise in numbers and they all can reasonably attack Winota through counterspells, removal, and wrath effects.
For the past few weeks, the target was firmly on Mono Green Karn. Now we are seeing that target shifting onto Winota and like in the past, that should enable decks like Izzet Phoenix to come back into the meta and hopefully contain Winota. I imagine that we won't see another dominating weekend out of Winota, though it will surely put up a top 8 or two, as is expected at this point in Pioneer.
---
What I'd Play
I'd play Azorius Control. There are few decks in the format that can contain Winota quite as well as Azorius Control in part due to Supreme Verdict, Farewell, March of Otherworldly Light, The Wandering Emperor, and more. Thanks to the power of Rest in Peace, you also have a reasonable ability to fight other anti-Winota decks, such as Izzet Phoenix or various Greasefang, Okiba Boss decks. We saw Azorius put up two top 8s and a top 16 in Sunday's Showcase Challenge and I suspect we will continue to see these results start to add up with this week's challenges.
Powered by
Azorius Control
by darthjacen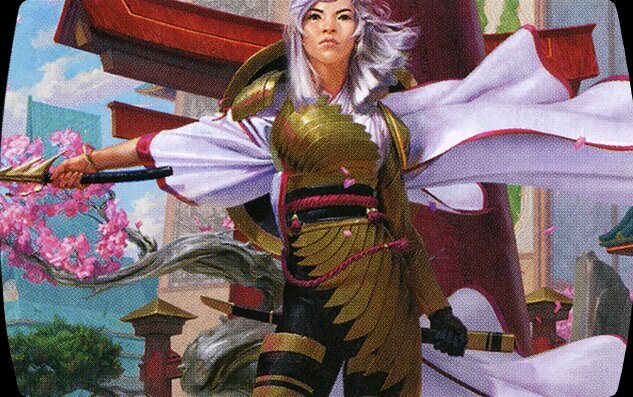 80 Cards
$562.2
15 Cards
$42.93
That does it for this week's Pioneer Metagame analysis. As always, thanks for reading and be sure to stay safe!
---
Video
---
Decklists in this Article
Enjoy our content? Wish to support our work? Join our Premium community, get access to exclusive content, remove all advertisements, and more!