Standard Jeskai Mill Deck Guide: Stomp Standard With an Alchemy Deck
Some time ago a pro player said: "If you want to make an archetype work, see how that strategy is doing in other formats."
When I started thinking about playing mill in Standard, referring to our latest Mythic Championship was undoubtedly the way to go. Shota Yasooka had an incredible run during the Alchemy portion of NEO Mythic Championship with his Jeskai Mill/Control variant going undefeated with a great 7-0 score.
Something curious about Shota's list is how few Alchemy cards he plays. 4 Divide by Zero, 1 Discover the Formula and 3 Forsaken Crossroads are the only cards we cannot play in Standard.
It's true that these three cards are amazing, nevertheless, playing the deck with a very similar approach of controlling the game during the early and mid stages of it and going for the milling engine during the late game when everything is under control is completely possible and adapting the deck wasn't a problem.
Alchemy Jeskai Mill by Shota Yasooka 7-0 NEO Champ
by Bohe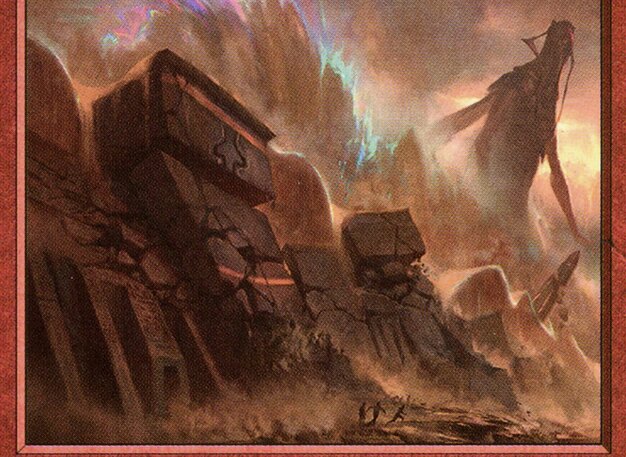 60 Cards
$220.7
15 Cards
$15.17
Standard Jeskai Mill
by Bohe
Standard
Control
best of 3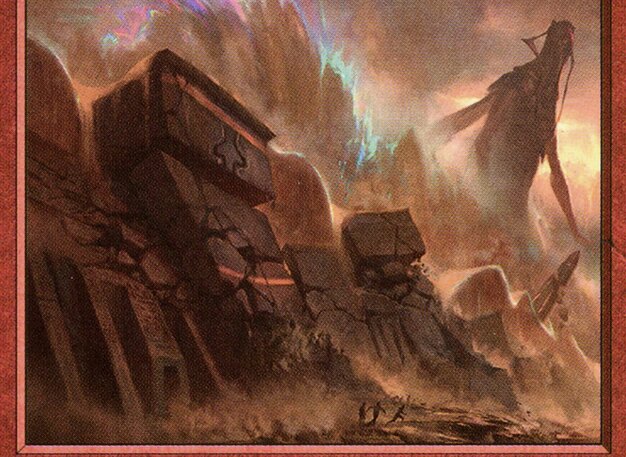 60 Cards
$252.86
15 Cards
$13.69
As you can see, there are a some small differences, regardless, the deck performs extremely well in this Standard version because these changes are not significant in terms of functionality and let us play with the same game plan. It's important to point them clearly and explain the reasoning behind them in order to pilot this archetype properly.
We mentioned the three cards we have to remove since they are Alchemy exclusive. We also move one Thundering Rebuke to our sideboard:
Instead we have:
It's known that something very common during open list tournaments is the use of singletons, cards that sometimes force our opponents to play around more variables and don't get in the way of letting us fulfill our plans. Discover the Formula is clearly one of the best cards in Alchemy and Forsaken Crossroads helps a lot while playing three colored decks, but neither of these two cards are a central part of our game plan.
We have to cut the full set of Divide by Zero, a card that is banned in Standard. This card was something that helped Shota a lot during the Mythic Championship and having some cards that help us gain tempo is mandatory.
Adding 2 Jwari Disruption works for us in two different ways. First, we cover in some way the tempo play we want to have during the early/mid game, and second, we increase our land count, helping us to not miss any vital land drop. We also add 1 Spikefield Hazard and 2 Hengegate Pathway. Forsaken Crossroads comes into play tapped from time to time so adding this combination of lands lets us have early plays that can give us the upper hand while having untapped mana to do so. Don't worry, having quadruple red is not an issue; we have 21 red sources. The Azorius pathway is there (instead of a possible 3rd and 4th copies of Sundown Pass) to help us cast Jwari Disruption on turn two. Shota plays 27 lands, we play 29… Missing a land drop is something that won't happen most of the time.
Now, what should we do when we can't play Divide by Zero? This kind of card gives us tempo while giving us more resources to work with. We already mentioned our 2 extra copies of Jwari Disruption, something that gives us that needed tempo plays and early advantages over our opponent, but we also add 1 Expressive Iteration and 1 Prismari Command. Both cards serve extremely well for our purposes. Expressive Iteration is a card that doesn't need much explanation. Without a doubt one of the best cards in the last sets overall. Played even in Modern and Legacy, this card had three copies in Shota's list because most of the time he wants to pass open during turn three to play Divide by Zero. Now that we don't have that opportunity, sculpting our turn four by playing Expressive Iteration during turn three is our best plan.
On the other hand, Prismari Command is another one of the singletons in Shota's list. Increasing this card number to two gives us flexibility, something that Divide by Zero does when learning. The 2 damage are always good thanks to the fact that we can aim them to any target, letting us kill planeswalkers or creatures alike. Looting two cards is always good while we are playing a control deck that wants to find its win condition (reason behind our 3 Cathartic Pyre). The treasure token helps us a lot, letting us have quadruple red for Invoke Calamity or double white for Farewell, and that's not all, we can also use it with Voltage Surge letting us deal 4 damage for R. Destroying an artifact is relevant too with many good artifacts like Reckoner Bankbuster, Esika's Chariot or even The Celestus, having a second copy of Prismari Command is something we are going to be thankful for a lot of the time.
Shota plays a second copy of Burn Down the House in his sideboard. Unlike Alchemy where Mono White is good, but not so popular, being able to beat Mono White is key for succeeding these days in Standard, that's why I add this 2nd copy of the card in our main deck. Wiping the entire board, including The Wandering Emperor in the process, helps a lot against Mono White and Selesnya. Doing the same with Lolth, Spider Queen is also good against Orzhov or Esper.
Having one more Spikefield Hazard, Burn Down the House, and Prismari Command lets me move our single copy of Thundering Rebuke to our sideboard without taking many risks against creature decks.
Finally, I add one more copy of Galvanic Iteration. Without Discover the Formula, a card that helps us a lot finding what we need to close the game during the mid/late instances of the game, having one more copy of Galvanic helps us close the game when we need to. Also, the flexibility of using it to copy our removal spells if needed is good enough to justify having an extra copy. We are a control deck that closes the game by milling our opponent, not a full mill deck with four Maddening Cacophony, Tasha's Hideous Laughter, Dual Strike and Galvanic Iteration. Having three Galvanic Iteration works extremely well for our game plan.
---
Potential Inclusions / Notable Exclusions
Due to the Standard Bo3 metagame, playing as Shota did in Alchemy isn't an option. Nevertheless, in a full mill plan playing the aforementioned Maddening Cacophony and Dual Strike is a good idea.
Slundi Vision is good when we play so many good instant and sorceries. When we don't want to rush the mill plan, having other lands like Jwari Disruption and Spikefield Hazard works better.
Malevolent Hermit could be good in certain situations. Going for a full control plan, blanking our opponents creature removal put this wizard out of the equation most of the time.
When I play four Jwari Disruption, playing four Syncopate is something that seems the way to go. Going for Invoke Calamity makes us want to maximize its possible targets instead of playing a lot of counter magic. That's why we have all our other counters in our sideboard.
---
Sideboard Guide
Mono White Aggro
Here we can see why this deck is so powerful. Our milling plan is amazingly good against mid range and other control archetypes. Against aggro, being in a control shell with a mill win condition lets us change gears to a full control plan.
We are not a full milling deck and assembling our Tasha's Hideous Laughter + Galvanic Iteration combo is slow, something very punishable by Mono White or other aggro decks.
Switching our win condition to Smoldering Egg lets us block almost every single threat during the early game and Mono White doesn't play a lot of removal for it. You have to be very patient and analyze carefully if your opponent leaves Skyclave Apparition in their deck. Besides this card, Smoldering Egg is almost unkillable except for Valorous Stance. Wait patiently and try to protect Smoldering Egg with Jwari Disruption when possible.
Two Disdainful Stroke could seem weird, but they play 4 The Wandering Emperor and countering the Legion Angel instead of dealing with every copy of it makes a huge difference.
Kill Thalia, Guardian of Thraben, Archon of Emeria and/or Reidane, God of the Worthy on sight.
Selesnya Midrange
We sideboard just like against Mono White. I didn't group both decks together because explaining the differences in the matches is key to succeeding.
Selesnya Midrange gained a lot of popularity lately. It had amazing results in many tournaments during the past days and playing against it feels just like playing against a bigger Mono White.
They play 21 creatures like Luminarch Aspirant, Prosperous Innkeeper, Welcoming Vampire, or Legion Angel, and they can populate the board very quickly thanks to Wedding Announcement and The Wandering Emperor. Our Cinderclasm and Burn Down the House are going to be very good against them especially if they go for Starnheim Unleashed.
Disdainful Stroke is even better here because they play 4 Esika's Chariot and Yasharn, Implacable Earth. Just like against Mono White, Skyclave Apparition and Valorous Stance are their only option against Smoldering Egg. Playing with that in mind simplifies what we have to remember while playing against them.
Azorius/Izzet/Jeskai Control
Here is where our milling plan shines the most. Abrade is a dead card most of the time. Regardless, every one of these archetypes could play Reckoner Bankbuster from time to time which is why we keep 1 Prismari Command. Voltage Surge is a very good card for dealing with their planeswalkers and/or the 4/4 vehicle when needed (depending on the situation you can keep both Prismari Command).
With our sideboard counters and Reckoner Bankbuster helping us, assembling our milling plan isn't hard. We leave our two Burn Down the House because of how good it is against The Wandering Emperor and the Samurai tokens. Even if you are playing against Azorius, having a card that can kill Desert Doom"] or Goldspan Dragon without targeting them is very good.
We take out one Galvanic Iteration and one Invoke Calamity because we have enough time to find the pieces we need to mill our opponents. Specifically against Izzet, playing our Thundering Rebuke could be a good idea to have a card that deals with Goldspan Dragon and Lier, Disciple of the Drowned.
Naya Enchantments
We go for the Smoldering Egg plan against Naya. We swap Abrade for Thundering Rebuke because most of the time they go tall with their runes. When they go wide we have our Burn Down the House + Cinderclasm. Negate is very important here because they play Fable of the Mirror-Breaker, The Restoration of Eiganjo and Showdown of the Skalds.
They should also side in The Wandering Emperor and/or Arlinn, the Pack's Hope. Both are something we can answer with Burn Down the House. In case you feel like you need more answers, you could go for Disdainful Stroke too, but most of the time it's not needed because they don't play Legion Angel.
The difference against other aggro strategies is that we keep our Farewell thanks to how good it is against creatures and enchantments at the same time.
Orzhov/Esper Midrange
Burn Down the House is one of our best cards in this match. We are facing Lolth, Spider Queen, Sorin the Mirthless and/or The Wandering Emperor, Kaito Shizuki plus many pesky creatures like Eyetwitch, Shambling Ghast or Luminarch Aspirant, Graveyard Trespasser, Malevolent Hermit, etc (depending on their approach to the archetype).
Test of Talents shines here because we can get rid of the full set of Invoke Despair, Deadly Dispute, and/or Rite of Oblivion (that can kill our Reckoner Bankbuster. Negate and Disdainful Stroke are very good against all their planeswalkers (Disdainful Stroke is also good against their Legion Angel).
Orzhov/Esper have many variants that are slightly different to each other… pay attention during game one, review the cards that were played against you and adjust your sideboard plan accordingly.
---
Tips and Tricks
The best way of playing Expressive Iteration is during turn three by exiling a land and playing it as our land drop for the turn.
Play turn two as if you always have Jawari Disruption and/or a removal in your hand.
When you go for the Smoldering Egg route, be patient. Protecting the egg or saving your 2nd/3rd copy for the late game could be very good.
Pathway advice. Like in our Abzan Guide, going for a quadruple colored mana spell is not that hard if we play our pathways carefully. Try to play them as late as possible and "as red as you can".
---
Final Notes
We could see that mill is a viable strategy during the latest Mythic Championship. 7-0 in a format like Alchemy is not a small thing. Playing this deck in Standard feels like cheating… You have 95% of the card Shota plays at your disposal, and the deck feels very well positioned against the current meta game.
Something very important to say is that this deck is not easy to play. Just like Golgari Midrange, an archetype on the rise right now, this deck aims to go for the longest games you can imagine in Standard. Exchange your resources carefully with your opponents and play calmly; use your life as a resource and remember that winning at 1 is the the same as winning at 20.
Exploring this archetype was very fun and without a doubt is a deck that can make you became a better player. When one learns how to improve their resource management in Magic, the wins start to come more often. This deck surely can teach us, just like Shota during the Mythic Championship, that trading resources carefully is something that can make us win more games despite our win condition.
Having said this, we also shared in this column a Bo1 list that ended #63 on the Bo1 ladder during February… Milling is alive in Standard more than ever. No matter which route you choose: Ruin Crab, rogues or Invoke Calamity, mill is here and it feels like one of the best decks for facing the current meta.
Until the next time, dear readers. Let me know what you think on my social media (links below) and don't forget to smile when you start your day; believe me, it makes a difference.
Enjoy our content? Wish to support our work? Join our Premium community, get access to exclusive content, remove all advertisements, and more!