MTG Standard Top 5 Decks and Meta Tier List – September 12, 2023
The best 5 decks in Standard this week for Magic: The Gathering, our analysis, and an update to the Bo1 and Bo3 Meta Tier List.
The Standard metagame changes week to week, decks get pushed out, and new strategies flow in. It might be difficult to keep up with trends sometimes. This is why I will be making it much easier for you by making a ranking of the best decks for a given period! Let's introduce the Meta Tier List update for the week and the Standard Power Rankings.
General Thoughts
Wilds of Eldraine has just released and we've got one weekend of results in.
The set seems to have had a decent impact, mainly adding new cards to existing strategies.
It has, however, spawned a handful of new decks that might or might not have a long-lasting impact.
I think there are some decks still under the radar that I want to keep my eye out on like Pia Thopters, Temur Adventures, and Food strategies.
Standard Best of One (Bo1) Meta Tier List – September 12, 2023
Standard Best of Three (Bo3) Meta Tier List – September 12, 2023
#5: Azorius Soldiers
Azorius Soldiers Best of One
by Skura
Azorius Soldiers
by Skura
60 Cards
$105.7
15 Cards
$38.09
Azorius Soldiers is the best-performing Best of One deck and a really solid and adaptable strategy for Best of Three.
Its strength lies in its interactive style, flash game, and real pressure.
It's much more difficult to play against a creature deck that can deploy threats essentially any time!
It can also gas back up with cards like Knight-Errant of Eos and Skystrike Officer.
All in all, a good deck with a big emphasis on Best of One.
#4: Esper Legends
Esper Legends Best of One
by Skura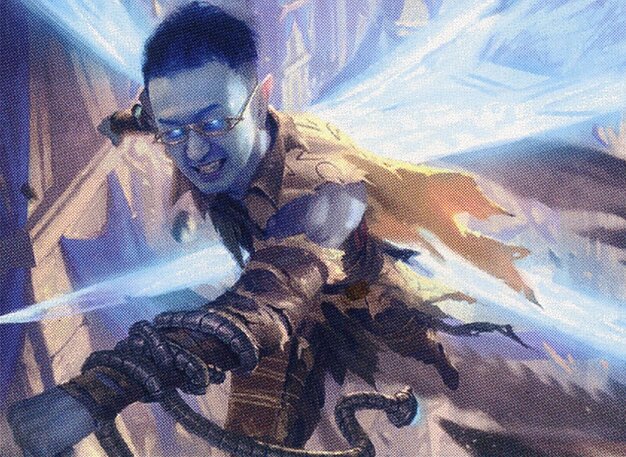 Esper Legends by INICKSTRAD
by Skura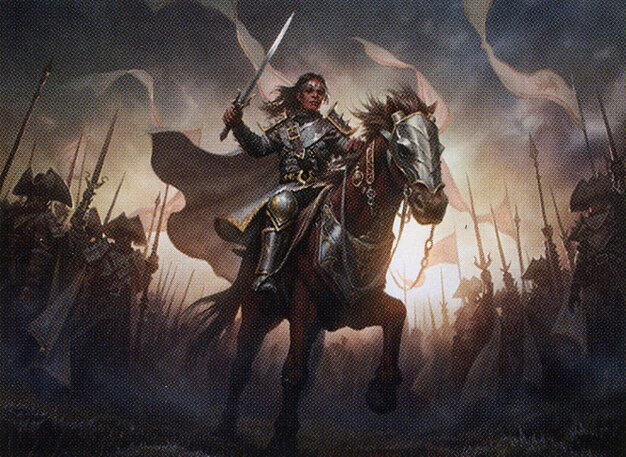 60 Cards
$601.06
15 Cards
$77.63
Esper Legends treads the line between aggro and midrange but one thing is certain – it's a full-on creature strategy. It does not interact much pre-board but can become much more reactive if need be. The main plan is to outclass whatever the opponent is doing by playing the absolute best creatures in the Esper colour combination. The manabase is surprisingly consistent, in large part thanks to Plaza of Heroes which is both a painless Mana Confluence and Tamiyo's Safekeeping all in one card.
This deck has not got a lot from Eldraine but is still plenty playable. There can be a lot of adjustments made based on person preferences such as more interaction, card selection, or more aggression.
It's a safe choice in the first few weeks of the format since it's still a deck full to the brim with good cards but also posing an aggressive plan, forcing the opponent to adapt to what you're doing.
#3: Mono Red Aggro
Mono Red Aggro Best of One
by Skura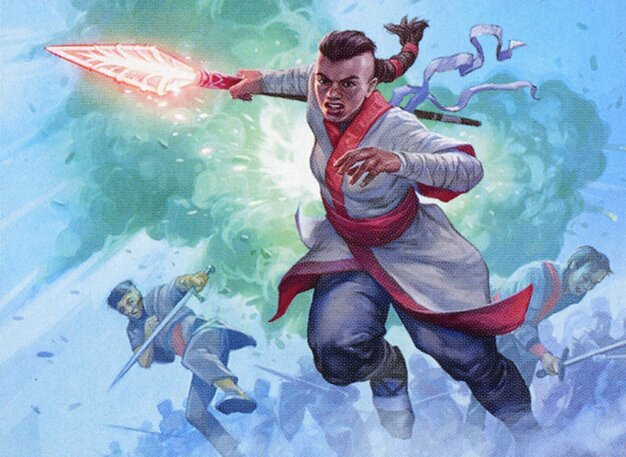 Mono Red Aggro by TSUBASA_CAT
by Skura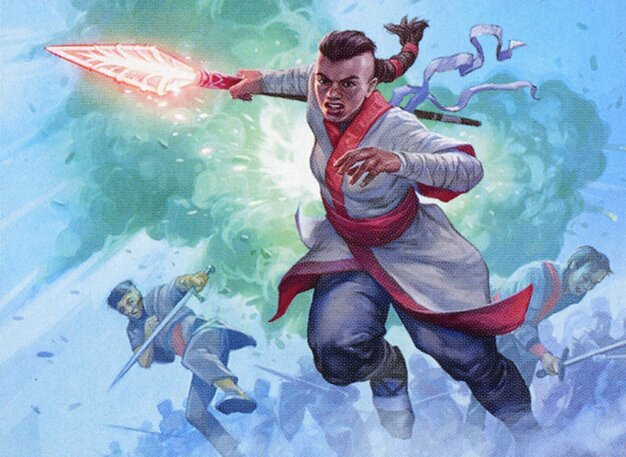 60 Cards
$108.94
15 Cards
$6.99
The #3 place actually goes to Mono Red Aggro!
Between it's excellent performance in Best of One and respectable finishes in Best of Three MTGO Challenges, I cannot put Mono Red any lower.
I can safely say that it's the utter aggression that benefits the deck so much. While others are trying to find a good shell for their new favourite cards from Eldraine, Mono Red keeps asking questions, demanding the right answer at the right juncture.
It punishes greed, slow decks, and people fumbling around – and that's what happening, especially Week 1.
The third place proudly goes to Mono Red Aggro.
#2: Dimir Midrange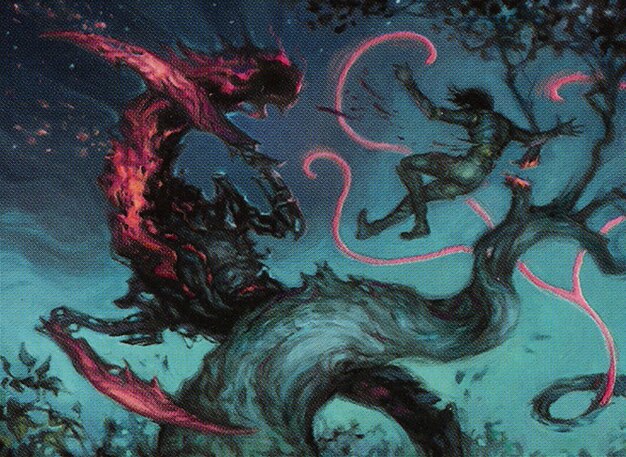 Dimir Midrange by Than
by Skura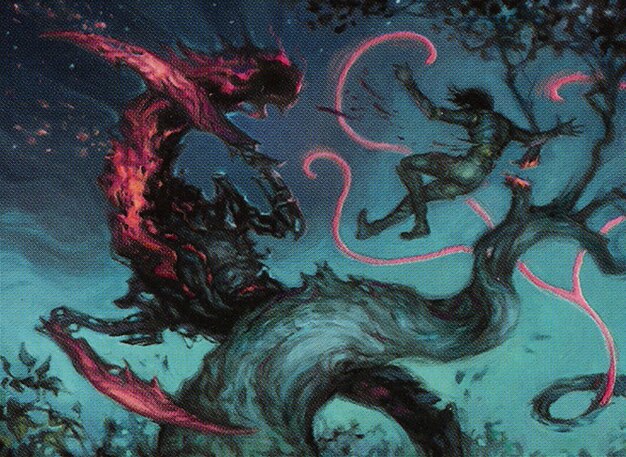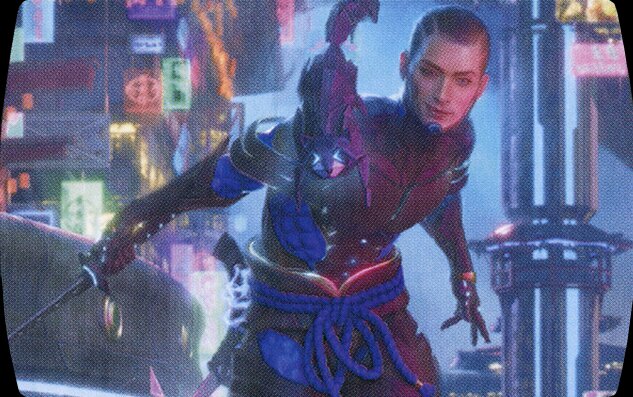 60 Cards
$573.04
15 Cards
$25.81
Dimir Midrange still holds a firm grasp on the format. Since it has solid removal, threats, and is consistent in how it executes its plan, it performs decent in both Best of One and Best of Three.
Coming into Week One it was everybody's best bet although some decided to go for Dimir…Faeries! It might be just a flash in the pan but that remains to be seen. What's certain is that the Dimir core has a lot going for it right now.
Much to some people's disappointment but to happiness of Dimir mains, the deck is here to stay – at very high #2 place.
#1: Five-Color Ramp
Five-Color Atraxa Best of One
by Skura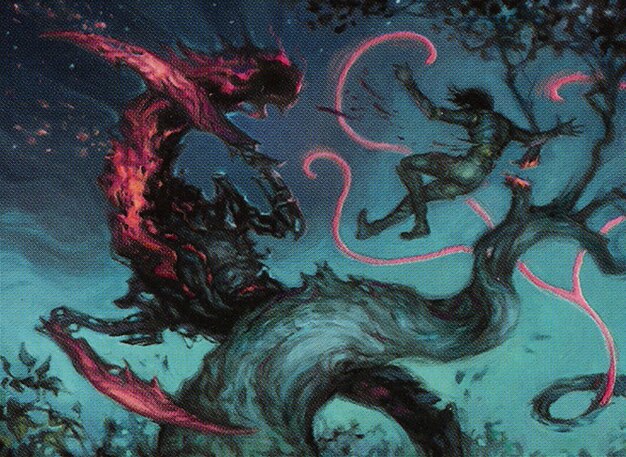 Five-Color Ramp by REX_IUDEX
by Skura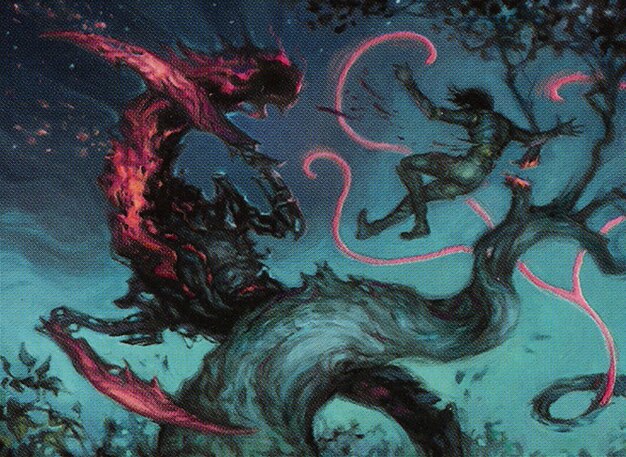 60 Cards
$389.9
15 Cards
$79.65
Five-Color Atraxa is a ramp deck that actually wants to hardcast Atraxa, Grand Unifier and Etali, Primal Conqueror. In midrange battles, few decks will be able to outgrind it.
Despite being called a ramp strategy, it's very interactive. With Ossification and Leyline Binding, any threat can be stopped in its tracks very early in the game. If the opponent manages to go wide though, you've got Sunfall to take care of that.
With everyone expecting Dimir, a big group of players sleeved up Ramp to combat it for the most recent MTGO Challenge and they were rewarded handsomely. It was hands down the best performing deck this weekend and it wasn't particularly close.
There have been some innovations such as Cemetery Desecrator to immediately flip Invasion of Alara or Virtue of Persistence that can absolutely be played in the long games.
The deck had already been a top dog but now it got further refined and upgraded. It's a true force to be reckoned with.
The number one place far and away goes to Five-Color Ramp.
Conclusion
Overall, the hero of this installment of the Standard Power Rankings – Five-Color Ramp!
Enjoy our content? Wish to support our work? Join our Premium community, get access to exclusive content, remove all advertisements, and more!
No ads: Browse the entire website ad-free, both display and video.
Exclusive Content: Instant access to all exclusive articles only for Premium members, at your fingertips.
Support: All your contributions get directly reinvested into the website to increase your viewing experience!
Discord: Join our Discord server, claim your Premium role and gain access to exclusive channels where you can learn in real time!
Special offer: For a limited time, use coupon code L95WR9JOWV to get 50% off the Annual plan!