Seven Praetor Decks With March of the Machine
March of the Machine is almost here and Skura is looking at the set's antagonists! Find out the best shells to put the Praetors in and why they're going to be so powerful!
Praetors are one of the highlights of the newest set. They are very unique in how they play out and what effects they provide. Let's dive into seven potential shells they could find a home in.
Elesh Norn
Mono White Midrange
by DoggertQBones
Standard
Midrange
best of 3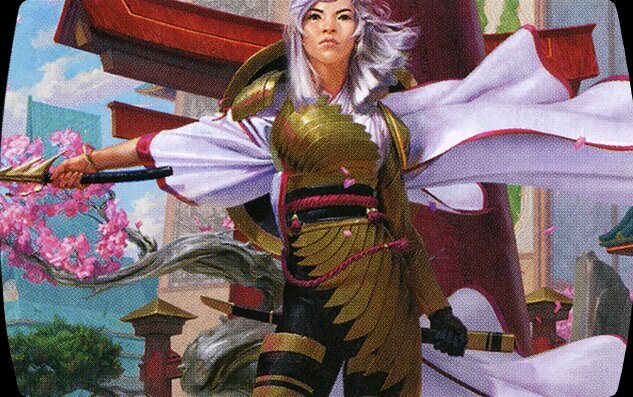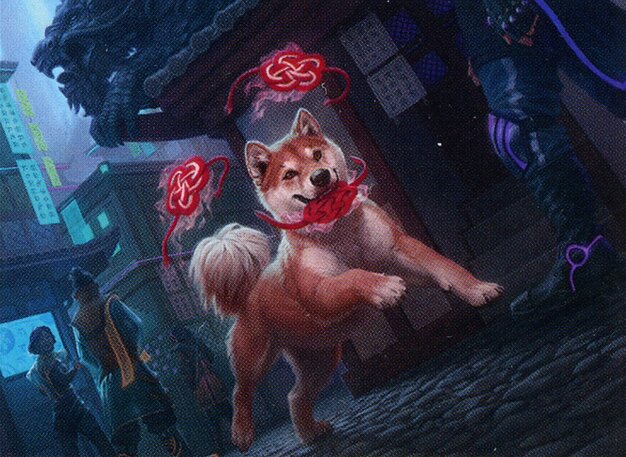 60 Cards
$294.7
15 Cards
$69.65
Elesh Norn // The Ardent Etchings is a four-mana Praetor with a very punishing trigger. It disincentivises the opponent from interacting with your threats with burn or attacking you which is an interesting. Furthermore, whenever there are blocks involved, this trigger will work. You can force it by playing a plethora of creatures that are happy to block in combat. A shell with Ambitious Farmhand and Spirited Companion fits the bill. You get the value of out your creatures thanks to their enter-the-battlefield triggers, and later, you're able to essentially deal damage to the opponent by preserving your own life total in combat. While the opponent can technically prevent it, we'd be more than happy for them to tap out just to prevent the ability from working.
Getting Elesh Norn to flip is no easy task. You have to sacrifice three creatures in order to get it online. As all Praetors, its flipside is very strong, but in this case, I think it's particularly powerful. You immediately get your board position back after sacrificing the creatures previously, and later get an overwhelming and game-ending pump effect of +1/+1 and double strike to all the creatures. I don't want to tunnel vision on the flip ability, but I want to be able to make it happen. That's why I think a deck that consists of dispensable threats is perfect for it. Between creatures that have already provided value like the previously mentioned Farmhand or Companion and random creature tokens from Mirrex or Wedding Announcement, there will be creatures floating around ready to be sacrificed.
Azorius Tokens
by DoggertQBones
Standard
Midrange
best of 3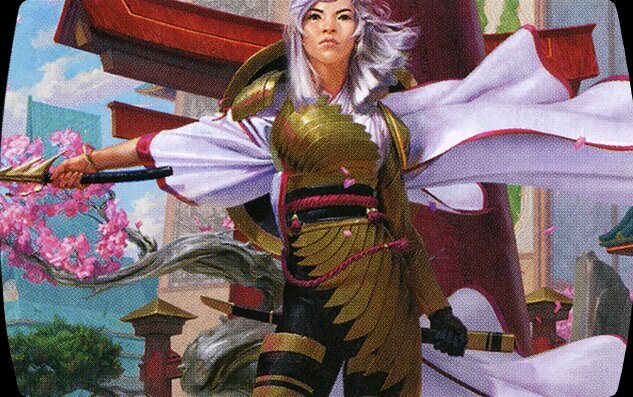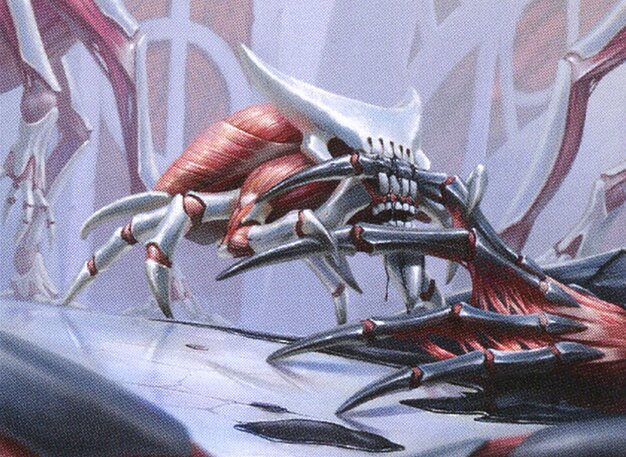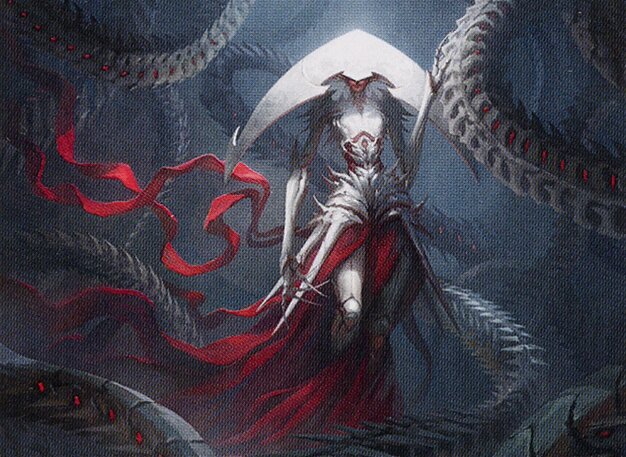 60 Cards
$332.64
15 Cards
$76.23
We could lean into flipping Elesh a bit harder though and play her in a more token-oriented shell. Tokens are permanents that you don't feel bad sacrificing and the second chapter giving the buff to the horde of Humans and Mites can end the game in a single attack.
If you focus on enabling Elesh that hard, you have to be careful not to get Go for the Throat-ed in response to the ability, as it'd be back-breaking; that's why countermagic is going to be stellar at protecting her. On top of that, some number of Skrelv, Defector Mite will come in handy to have Elesh protection always up if need be.
While Elesh Norn does not strictly have to be played in a deck with tokens, I want to have her in a strategy that could threaten the flip.
Jin Gitaxias
Five Color Ramp
by DoggertQBones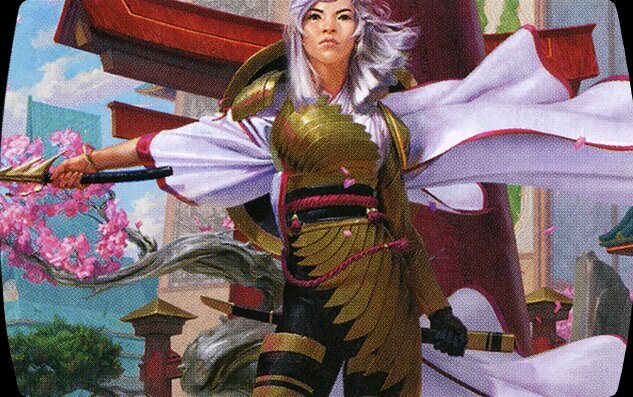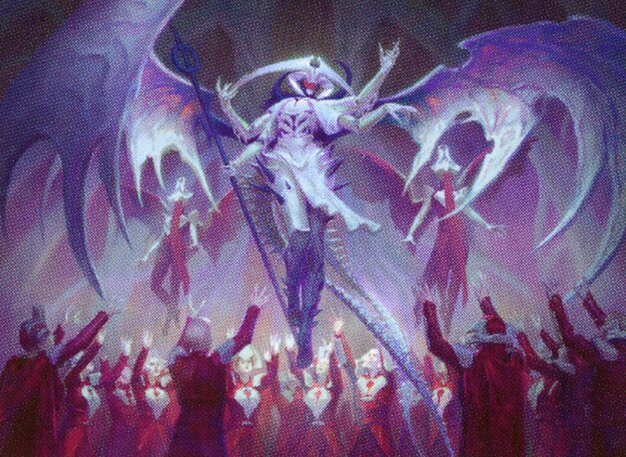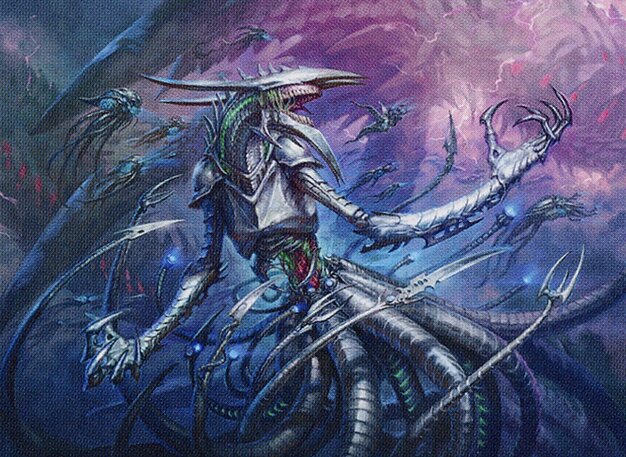 60 Cards
$490
15 Cards
$5.81
Jin-Gitaxias // The Great Synthesis is the trickiest Praetor to find home for. While the body is solid and ward provides more sustain to the card, the effects are very narrow. The question I asked myself was whether there are relatively expensive spells that are still castable. The best answer is certainly Leyline Binding, as it's technically expensive, but super cheap in practice. In this deck, you'll play Binding for as little as one mana, yet it still satisfies Jin's trigger's restriction, since what counts is the number in the right upper corner, in this case 6. On top of that, Domain Control is an archetype that likes to push its curve up and play more powerful, expensive spells. In this shell, you'll trigger Jin off of 22 spells! The Celestus helps cast Jin a bit ahead of schedule and so it will demand an immediate answer. Basically for as long as it's on the field, you'll be drawing two cards a turn.
We could discuss the flipside, but I don't think it'd be a fruitful analysis. The condition is way more aimed at EDH-style games where resources work differently than in constructed 1 on 1 Magic. If you have Jin on the field and seven cards in hand, you really don't need to flip it; you're probably winning the game anyway with a full grip of spells. It will certainly be played in formats like Historic Brawl, but I don't foresee anyone flipping it in a Standard game.
Sheoldred
Mono Black Midrange
by DoggertQBones
Standard
Midrange
best of 1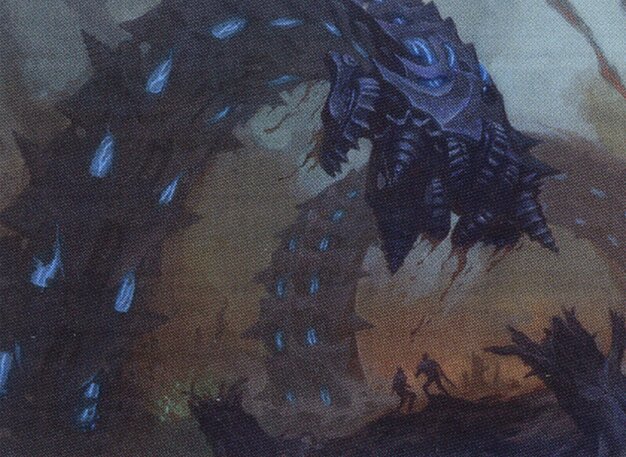 Sheoldred // The True Scriptures thematically wields Sheoldred's Edict as its enter-the-battlefield effect. It's not an overtly powerful effect, but it decreases the opponent's board presence and is a built-in insulation from removal in that it has already provided value even if it gets killed. It already stipulates that a creature has to be nontoken so the opponent cannot choose a random 1/1 Mite floating around as the fodder. Midrange decks usually play really powerful creatures so in the mirror matches, I'd expect Sheoldred // The True Scriptures to get rid of Corpse Appraiser, Sheoldred, the Apocalypse, or Graveyard Trespasser. If we think of it like that, it becomes much stronger.
The stat lines are relevant. Being a 4/5 menacing creatures allows it to push damage through which accompanies other tools like Graveyard Trespasser trigger, Sheoldred, the Apocalypse trigger, Phyrexian Fleshgorger ward and menace, all topped off with Invoke Despair. All of those elements truly add up so the fact that Sheoldred // The True Scriptures has menace will come up probably every game.
The last part is the flip ability. I think she has one of the easiest activations to pull off actually. Naturally as the game progresses, the graveyard will fill up. Mono Black tends to play a lot of removal so opposing creatures will end up in the graveyard early and often. I'd wager that You will be able to flip her the turn after it's deployed. Is it worth it to flip it though? ABSOLUTELY. You get another removal spell, a discard three, and the last chapter literally reanimates *everything* from *all* the graveyards.
Not only is Sheoldred's front solid, but she's also trivial to flip to then provide a game-winning set of effects.
Urabrask
Izzet Spells
by DoggertQBones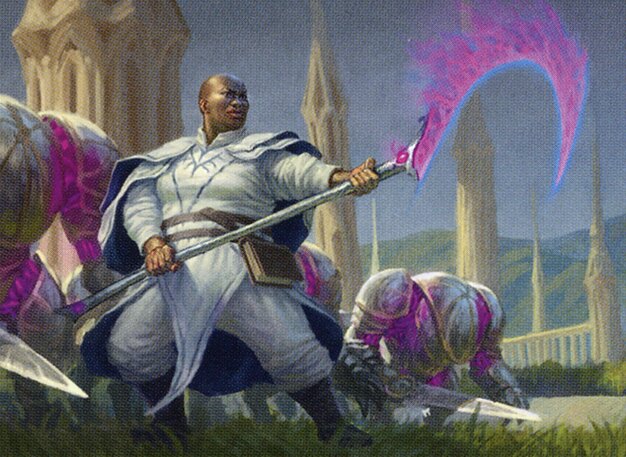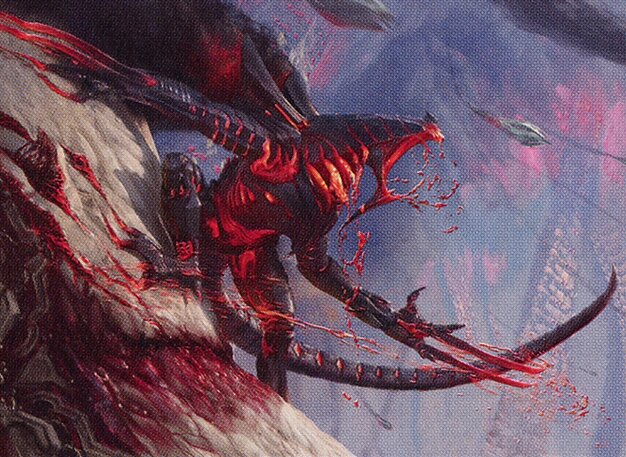 60 Cards
$268.46
15 Cards
$53.73
Urabrask // The Great Work is a 4/4 first striker which is already a combat-dominating size. It allows it to cleanly block all the smaller creatures in the combat, including some mid-size threats. Considering that we see three or four toughness a lot in, for instance, Corpse Appraiser, Graveyard Trespasser, Dennick, Pious Apprentice, Ao, the Dawn Sky, or Adeline, Resplendent Cathar, having four first strike power comes in really handy. Out of all the frequently played creatures, the only creatures it does not dominate in combat are Sheoldred, the Apocalypse, and a literal Atraxa, Grand Unifier. All in all, you want it if your plan is to engage in combat.
However, it also has a very unique ability that we can try to take advantage of. Every instant or sorcery generates red mana and pings the opponent. Long-term it allows you to bring the opponent's life total down even without going into the red zone. The fact that you get red mana for every spell, essentially means that all the spells you cast are one mana cheaper – but rather than getting a discount, you get mana as a kickback.
I could see it in an Izzet tempo spell-slinging shell which wants to get the opponent dead but also plays a ton of spells to take advantage of its ability. Pay red, play Voltage Surge, get red back, and spend it on something else. It will make the arithmetic a bit tricky sometimes when you mix in cheaper and more expensive spells but it should be very easy once you've done it enough. Combined with Haughty Djinn, your two-mana spells like Abrade now suddenly become free.
As all the Preators, Urabrask // The Great Work can flip and the condition is that you've cast at least three or more instants and/or sorceries. In a deck with so many spells, including cantrips like Impulse and Consider it will be pretty trivial to meet the condition. Crucially, with each spell cast, you get mana back and the flip costs only a single red. The direct consequence of such a play pattern is that you'll be able to transform Urabrask and still have mana up for Make Disappear or Shore Up, protecting it. The main payoff of the flip is the last chapter where you get Past in Flames for your and the opponent's grave.
Mono Red Storm
by DoggertQBones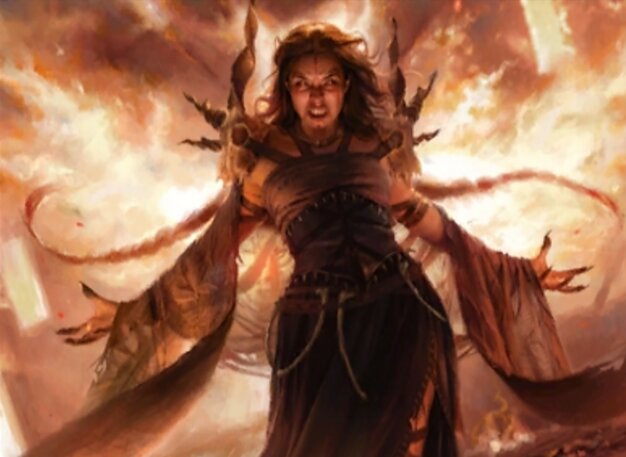 60 Cards
$170.94
7 Cards
$20.81
In the older formats, there might be some potential to fully abuse the mana generation part of the card. In Historic, there already is a deck that takes advantage of this dynamic with Birgi, God of Storytelling, Urabrask // The Great Work there can act as more copies of Birgi. It's also a payoff in itself, as just casting spells gets you across the finish line with the ping effect. It's basically a built-in Grapeshot.
There might be even more combo-genic synergies with Urabrask // The Great Work so I'd keep a close eye on the developments involving the card.
Vorinclex
Mono Green Ramp
by DoggertQBones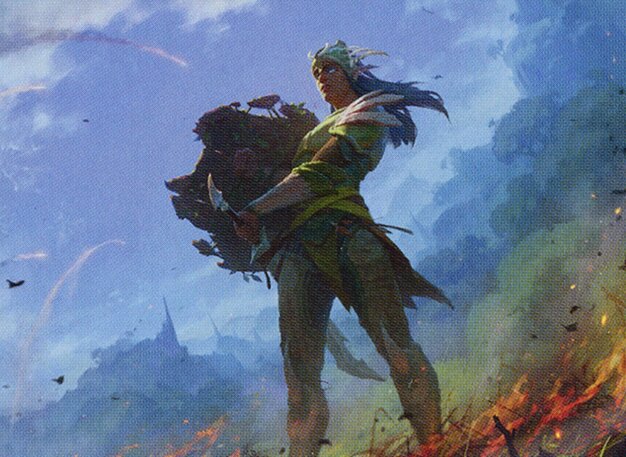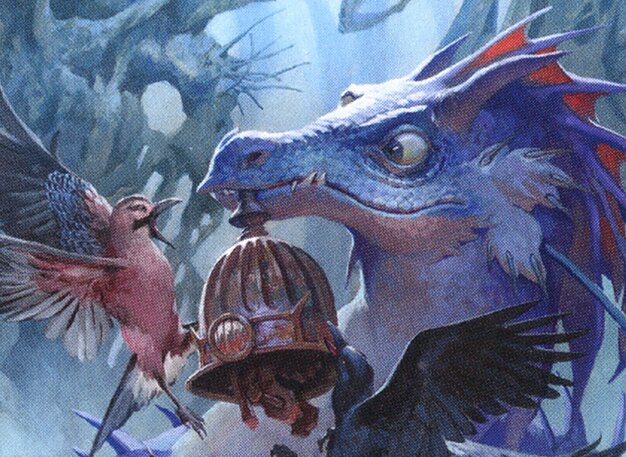 Vorinclex // The Grand Evolution is a beefy Praetor that will mainly be played in stompy or ramp style green decks. While the effect is simple, I think the simplicity makes it good. It dominates the board right off the bat and its reach ability does not allow any pesky flyers to get in. It can easily turn the corner as well thanks to trample.
The trigger tutors out two Forest cards so it does not have to be a basic Forest, it could be a triome like Jetmir's Garden or Spara's Headquarters. However, in practice I mainly expect to see it non-triome decks.
What I particularly like about it is how naturally the flip comes. The Praetor combined with the two tutored lands is already just one land shy of being able to flip it. You don't need to try to set up any weird sequence to get its saga part. You'll eventually get it anyways if the deck overall is built correctly. Last but not least, it's a potential anti-flood insurance where you still have something to do even if you have drawn a ton of lands.
Predictably, the flipped side totally turns the tables on the game. You'll probably get 10+ power with the first chapter, then 7 more with the second, and the last chapter is a weirdly worded one-sided Wrath of God, essentially.
This is a card that won't see play as a generic addition to decks but rather an element in green ramp- or stompy-focused strategies.
Enjoy our content? Wish to support our work? Join our Premium community, get access to exclusive content, remove all advertisements, and more!
No ads: Browse the entire website ad-free, both display and video.
Exclusive Content: Instant access to all exclusive articles only for Premium members, at your fingertips.
Support: All your contributions get directly reinvested into the website to increase your viewing experience!
Discord: Join our Discord server, claim your Premium role and gain access to exclusive channels where you can learn in real time!
Special offer: For a limited time, use coupon code L95WR9JOWV to get 50% off the Annual plan!