Hello everyone! Do creatures have you down? Is a giant Runeforge Champion or a Kami of Transience constantly kicking your teeth in? Do you want to play a regular game of Magic until you suddenly cast a 7 mana win the game? Then boy do I have the solution for you!
With the release of Kamigawa: Neon Dynasty, it released a huge amount of powerful cards into the metagame, but also a good amount of synergistic cards as well. Whether it's artifacts matter, enchantments, or Ninjas, there's a lot of directions you can go if you want a new synergistic deck. However, there's one grouping of cards that most people (including myself) ignored as a potential option for a synergy deck: channel cards.
These cards do have a common link, expensive creature with cheaper, decent channel ability, but there's no real way to build a deck around it, is there? Well, the extremely skilled AfterOfficeTTV immediately saw potential and used another card that was mostly ignored in spoiler season in conjunction with these to produce a devastating deck: Brilliant Restoration.
Afteroffice TTV Bant Restoration
by DoggertQBones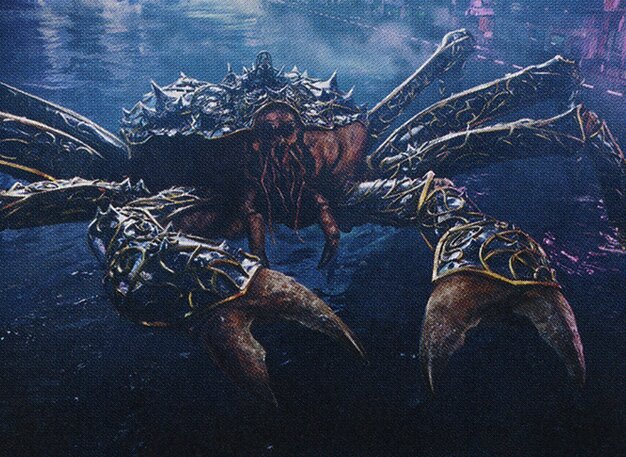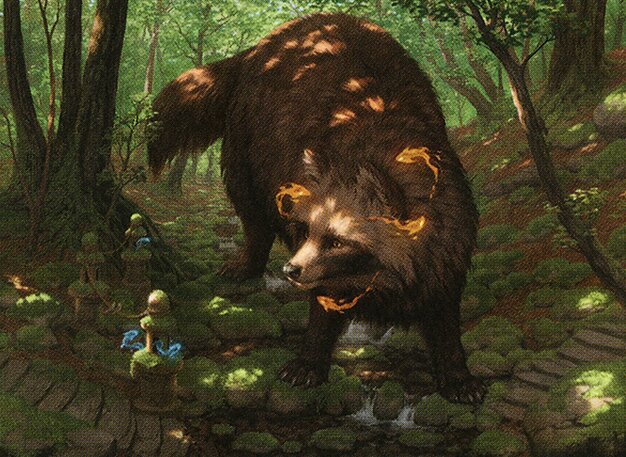 60 Cards
$185.28
15 Cards
$76.83
Although this deck seems wacky, it has an extremely powerful, yet simple game plan: get a lot of enchantments in the graveyard, recur them all back with a Brilliant Restoration. So since all those expensive channel cards are also enchantments, you can be recurring 30+ power early in the game which can end the game against most strategies!
So in the early game, you're going to be focusing on playing out your cheap spells (Spirited Companion, Potion of Healing, or The Restoration of Eiganjo), channeling your large creatures, pepper in some removal, and then either bring them all back with a huge Brilliant Restoration or simply start casting large creatures!
I was immediately enchanted with such a simple, clever, and powerful game plan and immediately tried the deck myself. After wiping the board clean on turn 6 and bringing it all back on 7, it's safe to say I was in love. That said, there were a few things I thought that could be improved on as I always have a different lens than the deck creator, the meta changes, and my preferences come into play. With my testing, here's all the lists.
Bo1 Bant Restoration
by DoggertQBones
Standard
Midrange
best of 1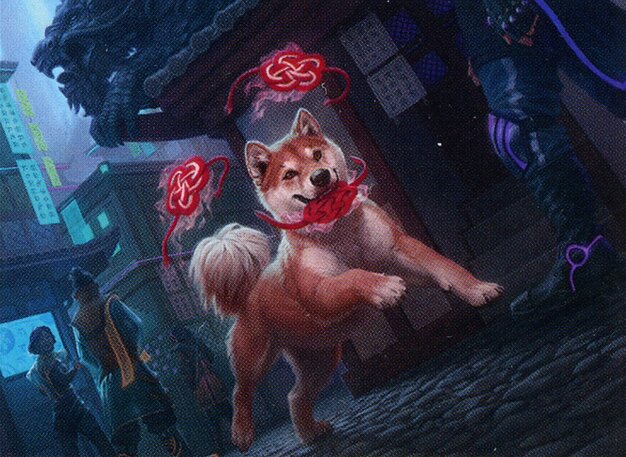 Standard Bant Restoration
by DoggertQBones
Standard
Midrange
best of 3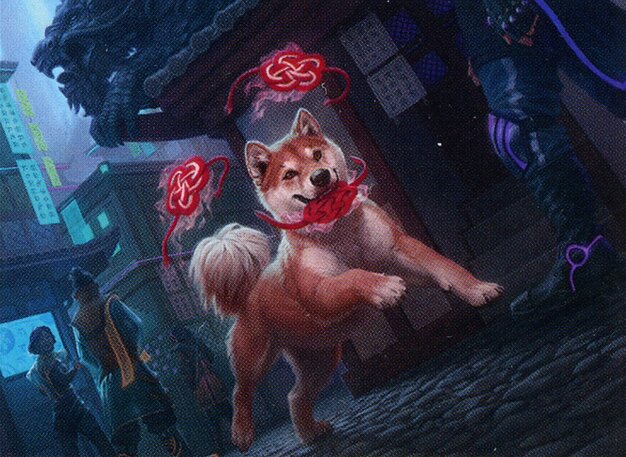 60 Cards
$154.78
15 Cards
$51.19
Alchemy Bant Restoration
by DoggertQBones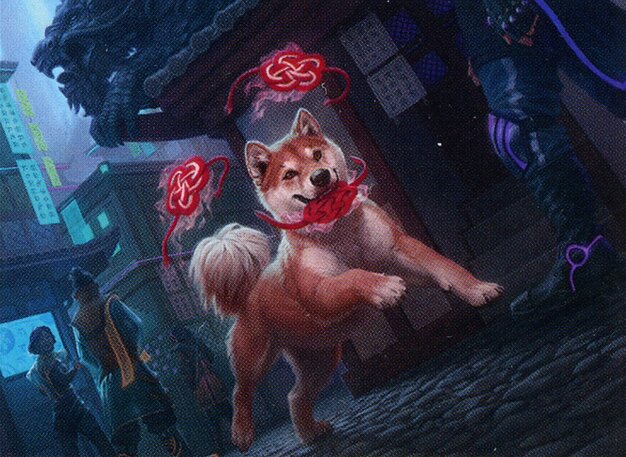 60 Cards
$154.78
15 Cards
$28.37
The only main changes I made to the list were cleaning up the mana base more (I was getting color screwed far too often) and (mostly) switching Devastating Mastery to Doomskar. Devastating Mastery was excellent, but only when I lived long enough to cast it. Against some aggro decks, they simply didn't give me the time to get to 6, and although I love having the added bonus of entirely sweeping away the board, Doomskar did 95% of what I needed at a much cheaper rate. Other than that, the list felt super clean.
So you may be now realizing that the lists are nearly identical for Standard and Alchemy, am I just trying to port a Standard deck into Alchemy? Funny enough, it's actually the opposite! Despite the original version being a Bo3 list and (presumably) Standard, AfterOfficeTTV actually explicitly said that they were using the list to great effect in Bo1 Alchemy! Initially I wasn't sure why as you could just play an entirely Standard legal deck in Standard, so why play in the higher powered format? Two main reasons that are intrinsically linked: Blue is much better in Standard than it is in Alchemy and there's a lot more creature decks in Alchemy than Standard.
For those who haven't played Alchemy in awhile, Naya Runes is the most popular deck by a mile, doubly so in Bo1. With an absence of solid Blue decks in Alchemy, the metagame has mostly condensed around creature decks and Black midrange. With only those decks to worry about, Naya Runes has game across the prospective metagame and can easily dominate in that space.
That said, Restoration has been absolutely excellent at dismantling Runes as we can stall them with board wipes and then go way over the top of them later! Despite that, I still took Restoration through the many queues that were available to me to see where it made the most sense. After a good deal of matches, I think AfterOfficeTTV's initial instinct was the correct one.
This deck can certainly be viable in Bo3 formats, but you really want to be facing aggressive decks as often as possible with this. To accomplish that, you're going to find the highest incidence of them in Bo1 formats and then Bo1 Alchemy more so than Standard. That said, it still felt solid in Bo1 Standard, but better in Bo1 Alchemy. Although I wouldn't say Blue decks are awful matchups, they are definitely not what you want to be facing. So with that, the rankings in which I believe this deck would excel in would be Bo1 Alchemy -> Bo1 Standard -> Bo3 Alchemy -> Bo3 Standard.
No matter what you ultimately decide, the one thing I can guarantee is that the deck is an absolute blast to play!
---
NOTABLE EXCLUSIONS / POTENTIAL INCLUSIONS
A decent option as it is an Enchantment that can be put into the graveyard, but fares better in formats where there is a deck (or decks) that are looking to abuse one specific expensive card which isn't really the case currently. Maybe in some metagames this could be good.
This would seem like a slam dunk as it's an Oblivion Ring with a channel ability, but considering the channel ability isn't particularly helpful, this is a tougher ask. That said, I could still be convinced that this card is right for this list.
I feel the deck does have enough early game, but an Enchantment that can also ramp could be a really strong inclusion. That said, you do need an additional land for it to work and the other modes aren't super exciting, but I wouldn't be surprised if it was good.
Although Shigeki is excellent for really grindy decks, it seems mostly unnecessary here. We already have plenty of expensive win conditions, adding another one to the mix is likely not improving the deck.
If you prefer more cards to 3 life, Spare Supplies could be a solid inclusion. I think you have enough to do with your mana that you would prefer the life gain to hedge against aggro rather than more cards, but a full swap or a split of these and Potion seems pretty reasonable.
---
MATCHUPS AND SIDEBOARDING
Although I do recommend this for Bo1, you could definitely try running this through Bo3. Thankfully, the boarding is extremely easy for decks where wraths aren't good and not too complicated against decks where wraths are good.
CREATURE DECKS (STANDARD)
CREATURE DECKS (ALCHEMY)
For creature decks, it's all about surviving. You'll pretty much always have inevitability with your huge threats, you just have to make it that far. Prioritize keeping your life total high above all else and you should generally be winning these matchups.
BLUE DECKS (STANDARD)
BLUE DECKS (ALCHEMY)
The Blue decks can be tricky as a lot of the advantages we have against the creature decks are absent here. That said, our board is heavily skewed to help in these matchups with a bunch of counters so the best strategy is to stick one good threat, try to protect it, and if you can't/don't want to, deploy the next.
If they are a Goldspan Dragon deck, try to save your The Wandering Emperor to exile that as that can be really difficult to beat otherwise. That said, Mirrorshell Crab and Colossal Skyturtle are both quite good there as well so it's not like you have no means to beat it.
---
TIPS AND TRICKS
Before anything else, make sure you're prioritizing your life total. This deck is looking to go really late into the game so insulating your life total early is the easiest way to achieve that.
Cracking your Potion of Healing is very low priority unless you desperately need the life.
Try to prioritize Ramp early as well. I would prefer to cast a The Restoration of Eiganjo channel a Greater Tanuki rather than interact with the opponent assuming what they're doing isn't killing you too quickly.
Don't be afraid to wrath away just a few creatures if you can start slamming large threats immediately afterwards (barring they can't scale just as hard).
Considering we have a good amount of wraths and huge creatures, I probably -2 less often with The Wandering Emperor in this deck than I tend to do in others. Stalling is the name of the game and making 2/2s is a great way to accomplish that against some strategies.
Remember that Mirrorshell Crab can counter spells and abilities, so you can stop other channel cards as well with this as well as a host of other powerful triggers.
Thank you for reading!