The Top Three Off Meta Decks of the Week – December 22, 2022
Looking for something different, but powerful in Standard? DoggertQBones looked high and low for his top three off-meta choices for this week that you should consider playing!
Hello everyone! I'm back with another week of my top three off meta decks! So while we're here, I want to be clear that when I say off meta, it isn't at all synonymous with suboptimal. To me, off meta options are simply those that don't see much play, whether they are unpopular, new, or otherwise, but can be very good despite that!
To that end, I use this articles to highlight the more off the beaten path options that may be potentially be great! If you want to see the three decks I highlighted last week, you can check out the link below.
Let's get into it!
Gruul Chaotic Transformation
Gruul Chaotic Transformation by FazerX73
by DoggertQBones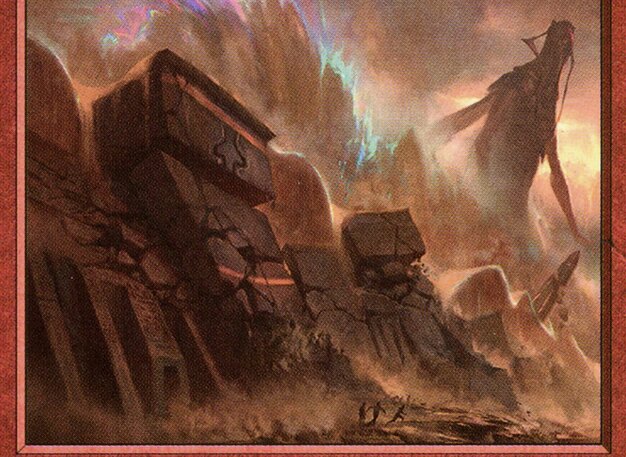 60 Cards
$320.1
15 Cards
$44.57
Kicking us off this week we have a deck that I was excited to try ever since it was showcased, Gruul Transformation!
Rather than a typical curve, Transformation is a combo deck that's looking to go big so the curve is going to be different! We need to survive until the late game, so having plenty of cheap removal is paramount.
We have multiple three damage removal spells with Strangle and Abrade, Strangle being cheaper, but Abrade being much more versatile by being an instant and destroying artifacts need be. If we need to kill something a bit bigger, you can just obliterate it with Obliterating Bolt which will kill most things you need to kill and exile it to boot! Too bad this misses Sheoldred, the Apocalypse, but so is the fate of Red decks.
In terms of other early game options, we have a host of cheap enchantments to help us get started towards our combo game plan.
If you need card selection, Bitter Reunion has got you covered. Between being a Tormenting Voice and granting the squad haste when you have an excess mana, this is a solid card that can do some serious work early and late game.
To help get us the requisite creature for Chaotic Transformation, we have to play other card types that produce creatures to guarantee hitting Titan of Industry! Our first example of such a card is Careful Cultivation that's functionally a Flash mana dork for the deck. Personally, I'm surprised this isn't a four of, but who am I to argue with results?
Functioning similarly to Careful Cultivation, Jugan Defends the Temple also provides a mana dork on the front side, but in two additional turns, you get another body to work with as well. Sounds familiar?
Not only is Fable of the Mirror-Breaker just a busted card, every single mode is extremely relevant in this deck. The first mode creates a creature which also creates an artifact, both important for Chaotic Transformation. The second mode filters which is obviously powerful in a deck trying to find specific pieces. Finally, you get another creature to potentially transform once you hit the third chapter.
Moving up the curve, we have a pair of excellent four drops to work with.
First off, Big Score is an excellent card in this deck for a few reasons. First off, it's card filtering in a deck that definitely needs it. Second, it produces a Treasure token that you can use for Chaotic Transformation. Lastly, since it produces two Treasures, you can use one for Transformation and the other for ramping into it early!
As a modest two of, we have another versatile card with The Elder Dragon War. This can act as removal on the first mode, filtering on the second, and nets us a creature on the third. What more could we ask for?
So what are we looking to do in the late game? Chaotic Transformation of course! For six mana, you can convert a creature, artifact, enchantment, and land into something better! For creatures and artifacts, we know what we're going to hit in Titan of Industry and Portal to Phyrexia. So if you're able to resolve a Transformation with a creature and artifact, it's extremely unlikely that any deck can come back from that!
While this deck may be a smidge gimmicky, the power is definitely real as you can be a combo deck, ramp deck, or midrange deck at a moments notice!
Mono White Aggro
Mono White Aggro by B1gDan
by DoggertQBones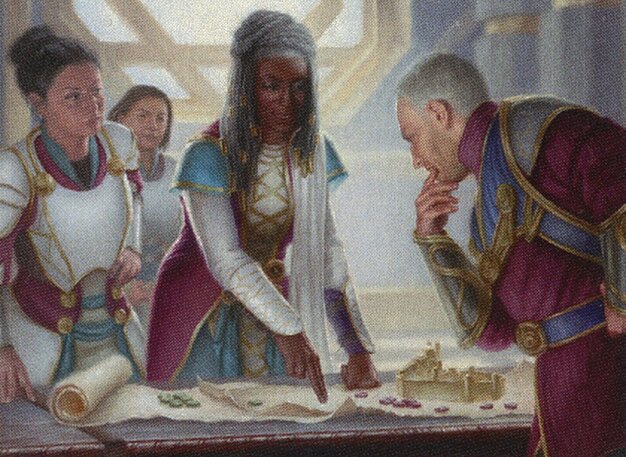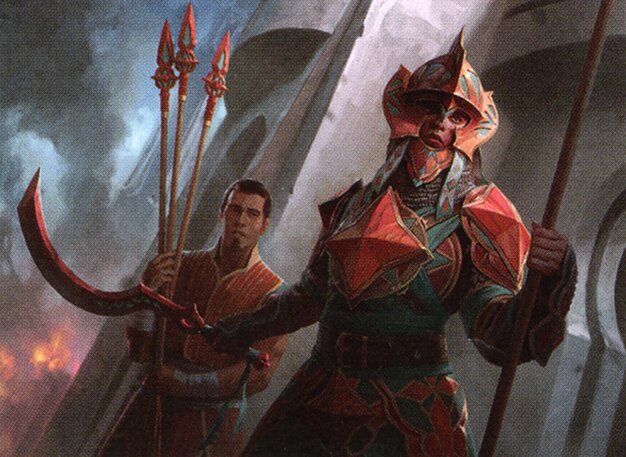 60 Cards
$183.84
Sideboard
15 Cards
$10.87
For our next deck of the list, we have a mainstay in Bo1 that's been struggling to make a splash in Bo3 – Mono White Aggro!
Since this isn't a Soldiers deck in particular, we can play both of Standard's powerful one drops!
Recruitment Officer may look like an Elite Vanguard, but once you have some excess mana, you can use it to convert into more threats which can be very powerful!
On the flip side, while Hopeful Initiate starts small, with the Training ability, it can grow turn after turn into a big threat, and if the opponent has any juicy artifacts or enchantments, you can simply blow them up with the activated ability!
Unlike most other aggro decks which tend to load up on two drops, this version is only playing six of them!
Guardian of New Benalia, while modest offensively, is a huge pain to deal with as you can simply discard a card in order to protect it. Furthermore, once you use the Enlist ability, not only will you get a huge attacker that can be indestructible at a moments notice, but you get some card selection as well in the form of scry 2! That's a lot of abilities packed onto a two drop.
The next inclusion doesn't really need an explanation – Thalia, Guardian of Thraben is a busted card and any deck that can play it probably should be playing it!
For this iteration of Mono White, we are loaded up with three drops!
First we have a Soldiers staple, Siege Veteran is a big ol' Luminarch Aspirant that scales your creatures up each turn. Plus if you happen to have a Soldier die, you get a 1/1 for your troubles!
The premiere removal for aggressive decks, Brutal Cathar comes down, snacks on a creature, and threatens to do it again if it flips over!
If you need something that hits like a truck and builds your board, you can't do any better than Adeline, Resplendent Cathar. This card is messed up as hitting for 5+ while creating additional bodies is the general base line here, and if you have an anthem, all hell breaks loose.
With anthems in mind, we have two excellent ones to work with! The first is simply one of Standard's best cards with Wedding Announcement. Getting multiple bodies and then a Glorious Anthem afterwards for three mana!? That's some serious value.
The other anthem isn't an overtly insane, but still strong none the less. In the Trenches gives your team the buff it needs, then once you hit six mana, you get a free removal spell attached which can be the difference between attacking for lethal and not having enough damage to push through!
The final piece of the Mono White puzzle which has been tearing up other formats is Kayla's Reconstruction. While weaker and more color intense than Collected Company, Reconstruction gives you plenty to do with excess mana, and once you can do it for three or more, you can quickly rebuild a board off of one card!
While aggro decks aren't the most popular right now, seeing this perform well is a good sign that the metagame is trending towards a more healthy direction.
Azorius Control
Azorius Control by ruin000
by DoggertQBones
Standard
Control
best of 3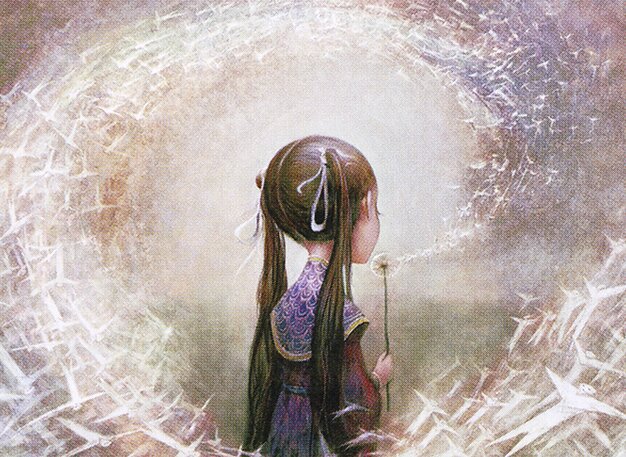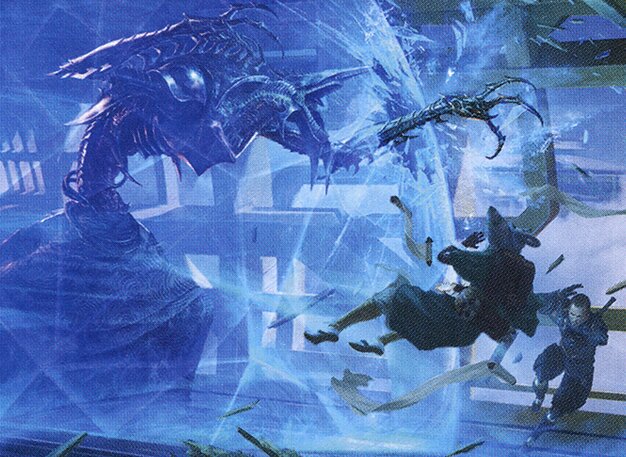 60 Cards
$284.74
Sideboard
15 Cards
$51.83
For the final deck of the article, we're bringing it back to one of Magic's most classic archetypes that hasn't been a player in quite awhile – Azorius Control.
Per usual for an Azorius Control deck, interaction is king as you're looking to stall the game out until you can take over with a threat or two. This iteration of Azorius takes that very seriously, and as such, we have a huge amount of different interactive and draw spells to work with!
For some countermagic early on, we have Syncopate and Spell Pierce! Syncopate is great at nabbing spells early with a few mana, but if you need to counter something in the late game, you can still invest what you need. Although just a one of, Spell Pierce is really good at catching players off guard as it's a very difficult card to play around.
If you need early removal, we have Lay Down Arms and Soul Partition. Lay Down Arms only scales with Plains, and while we have 15 of them, it won't always hit a creature on curve. While that's not ideal, being able to deal with a creature for just one mana is an incredible deal. Then, if you need to stall something for quite awhile, Soul Partition can get that job done as it'll cost two more mana for them to bring it back, and that's after they already spent mana on it!
Moving up the curve, we have plenty of powerful three drops to work with!
For our standard Cancel effect, we have Wash Away! It may be weird looking at this as there are strong Cancel variants, however, it actually has really strong synergy with Soul Partition! Once you nab a spell with it, when they try to cast it from exile, you can counter it for one mana! While it is getting 2 for 1d, they've invested so much mana into that spell that you're not losing too much value.
If you need some substantial card draw, we have an extremely powerful one with Thirst for Discovery. While we generally don't see this in two color decks, as more deckbuilding ingenuity, Ruin000 is playing 17 basics to make sure we can have this be a powerful draw spell every time.
What if you don't have a land in hand to pitch to Thirst for Discovery? Well, nothing The Restoration of Eiganjo can't fix! A powerful saga that lets you net a land, generally ramp, and get you a great blocker as well! While this seems excessive in a 27 land deck, since we can pitch them to Thirst for Discovery or utilize them with Silver Scrutiny, having excess lands is very powerful here.
Moving up the curve again, we reach our powerful flash four drops!
Not surprising to see in a White deck, The Wandering Emperor does an excellent job here at being extremely defensive card. Whether you need multiple blockers or to exile one problem creature and have a permanent stick around, Emperor has you covered.
Now, to make matters worse for the opponent, we have a bunch of plays we could do instead of The Wandering Emperor! Emperor is at its best when the opponent isn't sure if it's coming, so having a powerful draw spell like Memory Deluge. Not only is the front side powerful, but once you hit 7 mana, you get a functional Dig Through Time to work with that doesn't even cost a card!
Finally, we reach the deck's highest impact cards!
A planeswalker that hasn't had much time to shine, Teferi, Temporal Pilgrim is a rough control win condition to contend with. Whether you're making a stream of blockers or drawing a card a turn, this Teferi will be a huge pain if the opponent isn't able to deal with it quickly.
Now I know what you're thinking, where's the deck's win condition? It's right there, the one of! Hullbreaker Horror is a control mage's dream of a win condition as it comes down, instantly dominates the board state, and will win extremely quickly. It also protects itself well whether you're bouncing itself or the spell looking to kill it.
Now, you need a boatload of cards? Silver Scrutiny is pretty good at that! Whether you're looking for a smaller draw spell like Jace's Ingenuity or a huge one, Scrutiny will catch you back up or pull you way ahead in a hurry!
Finally, Standard's baddest wrath around, Farewell will completely obliterate any opposing board state, no matter what they've developed so far. It's a fitting name as once you cast it, the opponent can say farewell to their shot at winning!
Overall, while the metagame is still writhe with midrange decks, playing a classic draw/go style control deck can be a very strong counter to the metagame!
Do you have any interesting decks I should consider for the next highlight? Make sure to let me know on our Discord!
Thank you for reading!
Enjoy our content? Wish to support our work? Join our Premium community, get access to exclusive content, remove all advertisements, and more!