Top Mythic Decks – May 2022 Ranked Season – Week 1
It's been over a week since the release of Streets of New Capenna and also the new May 2022 Ranked Season. This is the first season in which the changes to the MTG Arena Premier Play structure takes into effect – which means players are now battling for the top 250 Mythic spot (though the top 251 to 1200 players get a free Play-In Event entry). For more information, check out the below news article:
As the excitement and hype of the new set and format continues, players are taking to social media to share the decks that have brought them the most success on the ranked ladder.
We collect as many of these decks as we can from across the web, and at the end of each week, we like to review the ones we've seen and put together a feature for the those that have reached the highest ranks in Mythic. This week, we've got a range of decks from across MTG Arena's competitive constructed formats including the new Explorer – let's take a look.
---
Golgari Stompy by Gadien
by MTG Arena Zone
Standard
Midrange
best of 3
60 Cards
$340.12
15 Cards
$149.09
This is an awesome take on an aggro-midrange Golgari deck, built around a few of the Streets of New Capenna cards:
Shakedown Heavy into Fight Rigging allows us to turbo charge into a big spell, namely Titan of Industry. Workshop Warchief fills out the deck's smooth mana curve. Gadien was able to take this off meta deck to an impressive 31-12 record. DoggertQBones has spoken highly of the card during spoiler season – maybe the card could be given some time to shine?
---
Bant Midrange by pironeko – #12 Mythic
by MTG Arena Zone
Standard
Midrange
best of 3
60 Cards
$259.8
15 Cards
$68.93
Pironeko's unique decks never fail to surprise, as they seem to always climb to the high Mythic ranks throughout the season. This particular deck is a Birthing Pod style deck featuring all cards as creatures, with the exception of Vivien on the Hunt, that acts as the heart of the deck.
Vivien was another card that was reviewed by us during spoiler season – check it out if you're interested in its potential:
---
Azorius Magecraft by aihort
by MTG Arena Zone
60 Cards
$203.72
Sideboard
7 Cards
$2.69
It's always fun to go off with Magecraft decks as opponents scramble to try and deal with your threats that can grow to lethal damage very quickly while having protective spells in your hand! Streets of New Capenna has given the archetype a few tools:
While Ledger Shredder is not being played by aihort in this particular list, it is currently making an impact in other MTG formats like Pioneer, Modern, and even Legacy, as players explore its potential like we have before set release:
---
Naya Winota by ryuumei
by MTG Arena Zone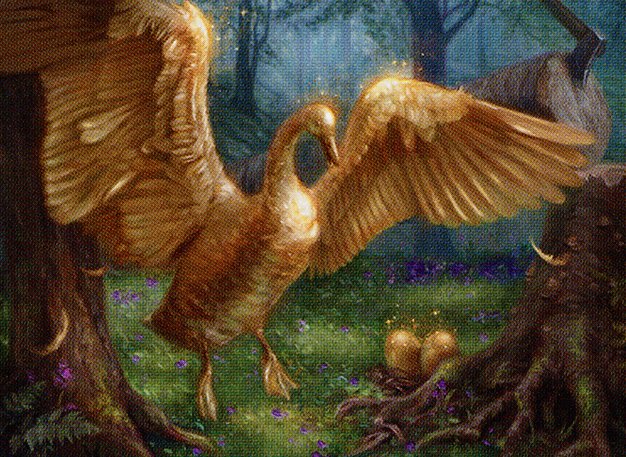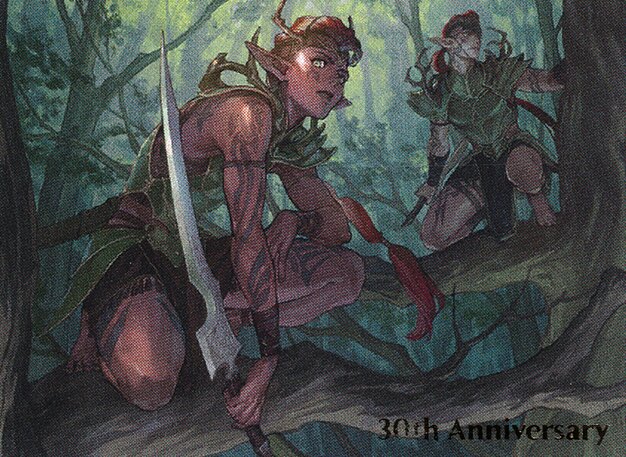 60 Cards
$381.26
15 Cards
$25.21
As people have expected Winota, Joiner of Forces has quickly become the most powerful deck in Explorer. The deck can even function perfectly well without the namesake card, and was made even better with Courier's Briefcase – providing a non-human body and a way to accelerate into Winota. It looks like it was designed exactly for this archetype, similar to Prosperous Innkeeper!
There are also a lot more Explorer decks that you will find this weekend also, as MTG Arena is holding the Explorer Metagame Challenge. You can find the best performing decks below:
That brings us to the end of our showcase for this week, but we have a collection of other decks from the week that you can browse below.
---
Top Mythic Decks of the Week
---
End Step
This column is our weekly roundup of decks players are using to climb the ranked ladder on MTG Arena. Our goal is to curate and post a variety of deck archetypes and interesting card choices at the end of each week to help you keep up to date with the latest trends in the metagame.
If you have any decks you'd like to see featured, please use our deck builder, tweet us at @mtgazone or give us a shout on our Discord!
Enjoy our content? Wish to support our work? Join our Premium community, get access to exclusive content, remove all advertisements, and more!