March of the Machine Pro Tour Standard Metagame Breakdown
What Standard decks did the best Magic: The Gathering players bring to the tournament Pro Tour March of the Machine? Skura analyzes the metagame.
Very recently I did a power rankings piece outlining the top 10 best Standard decks right now. Today, we're going to take a look at the Pro Tour March of the Machine metagame for MagicCon: Minneapolis and compare my predictions with the actual metagame. Let's dive in!
Right off the bat, we see the top three decks as Rakdos Midrange, Grixis Midrange, and Esper Legends. I am pretty happy to have called that, since my top 3 was exactly the same, albeit in a different order.
Esper Legends was considered a brew as recently as a few weeks back and it's already proved itself on the biggest stage. Since its break-out weekend at Regional Championship Napoli where Thoralf Severin used the deck to qualify for Worlds, people have been trying it out more and more often. It's got multiple high finishes at RCQs and RCs since.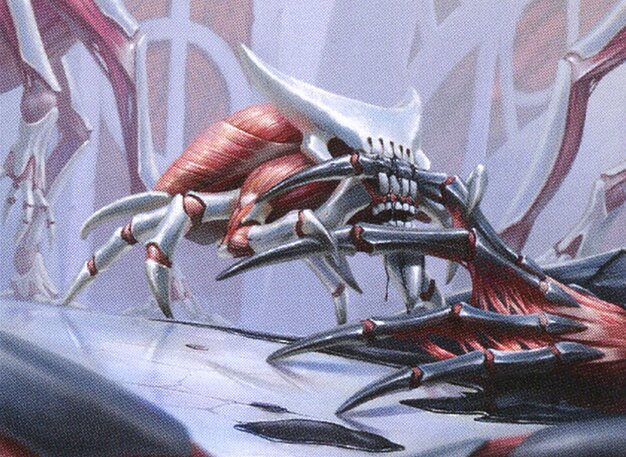 60 Cards
$613.16
Sideboard
15 Cards
$64.45
The aggro-tempo strategy of playing the best legendary creatures in Esper colours have proved successful thanks to the high quality of cards. Unlike other aggro decks, after the initial onslaught, it still has the staying power to compete with the midrange decks of the format.
Grixis and Rakdos are very similar shells altogether. They are to be shown separately since there are more substantial differences than just the mana. While Grixis's main three-drop of choice is Corpse Appraiser and it plays on-stack interaction in the form of Make Disappear, Rakdos has a bit more aggressive slant with Bloodtithe Harvester and Graveyard Trespasser.
We are still to see the exact lists player have chosen for the event but I do expect Rakdos to be overall the more aggro-esque of the two. Both have been at the top tables for a long time since they get to play the best cards in the entire format in Fable of the Mirror-Breaker, Invoke Despair and Reckoner Bankbuster. On top of that, the interaction suite in those colours is top-notch, highlighted by Go for the Throat, Abrade, and Cut Down.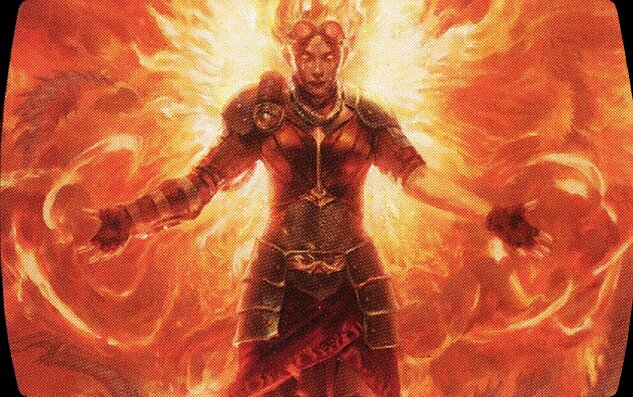 60 Cards
$567.52
15 Cards
$39.41
Grixis Midrange
by DoggertQBones
Standard
Midrange
best of 3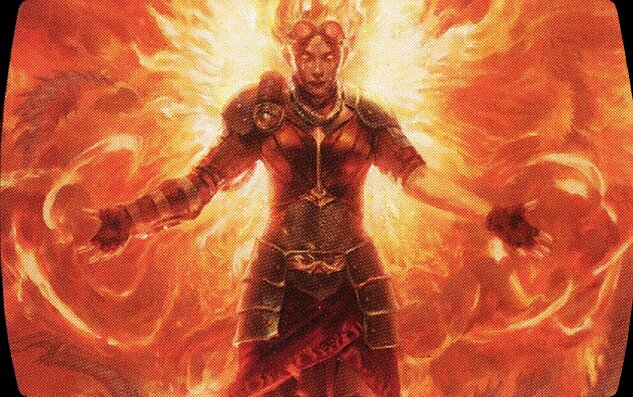 60 Cards
$362.48
15 Cards
$184.57
Going down the metagame, we get Rakdos and Grixis Reanimator. They are decks revolving around The Cruelty of Gix and Atraxa, Grand Unifier in an otherwise stock midrange shell. I put those reanimator strategies as the fifth best in the format, so I was right on the money with that one as well.
We don't know the exact differences between Grixis and Rakdos but I presume it's akin to the ones highlighted above so the presence of blue countermagic. I wouldn't be surprised though to see Rona, Herald of Invasion in the Grixis shell.
Rakdos Reanimator
by Skura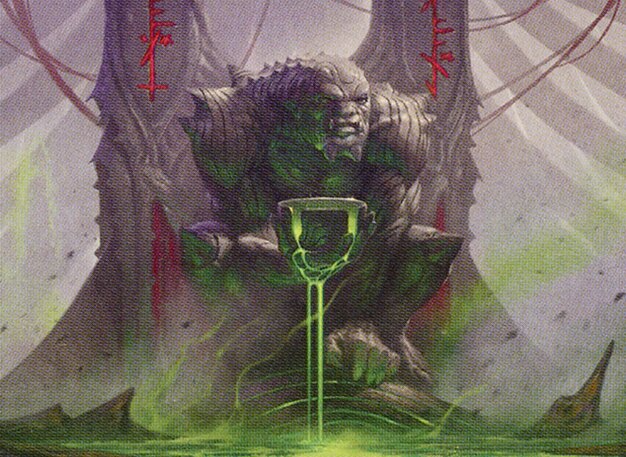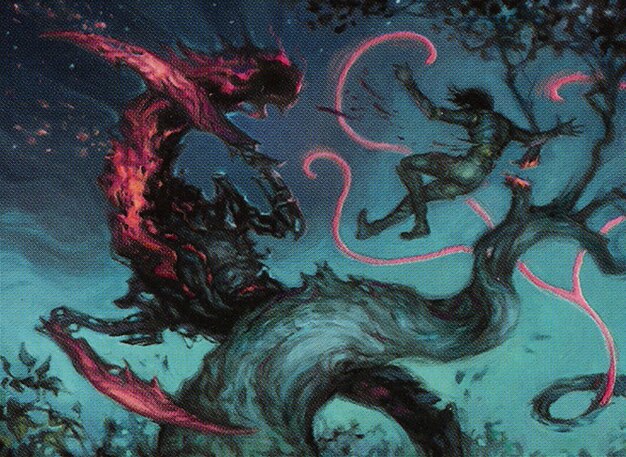 60 Cards
$603.28
15 Cards
$50.79
Basically, out of the top 5 decks, 4 of them are RBx midrange strategies with most of the deck overlapping. The two latter options have different top end but the removal suite and early threats are the same.
Entering the <5% representation, we've got Domain control. This choice is mainly there to combat those midrange strategies by going over them. If you expect a ton of people to play a slow value game, you'd rather be the person who can hardcast Atraxa, Grand Unifier in a pinch.
Surprises
Let's get to three decks that Pro players opted out of at the biggest stage, completely surprising me and my metagame prediction.
Mono White Midrange which I dubbed the #4 best deck in the format has less than 4% representation! Despite multiple results at the Regional Championship level, the best players in the world decided not to bring this deck. I genuinely think that one of the reasons is… Going to time! This deck is very easy to get unintentional draws with, especially if you have to play the mirror. At such level, draws are almost as bad as losses, so it's one reason to avoid playing this deck in paper with a shared clock.
Mono White Midrange
by DoggertQBones
Standard
Midrange
best of 3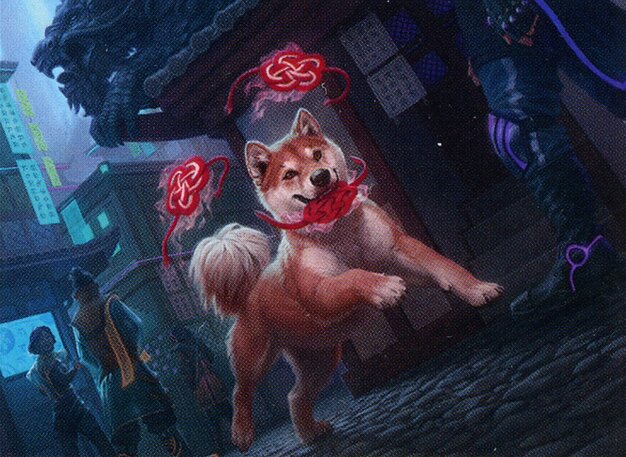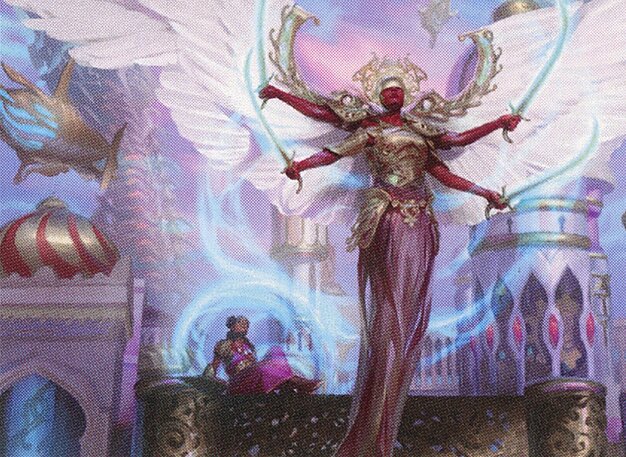 60 Cards
$244.36
15 Cards
$75.77
On top of that, aggro strategies are not as high as I thought they would. Neither Toxic nor Soldiers placed high in the metagame breakdown. They are present but Soldiers are played by 2% of players and Toxic by 1.2%.
Selesnya Toxic may have been found to be good right out of the gates but be unable to get the job done, especially in the face of potential mass removal.
Selesnya Toxic
by DoggertQBones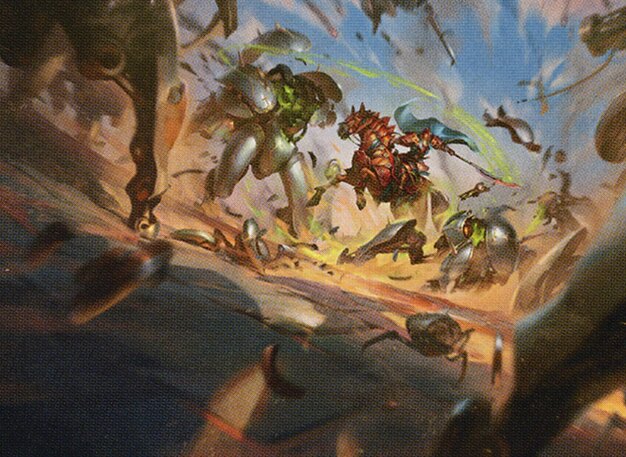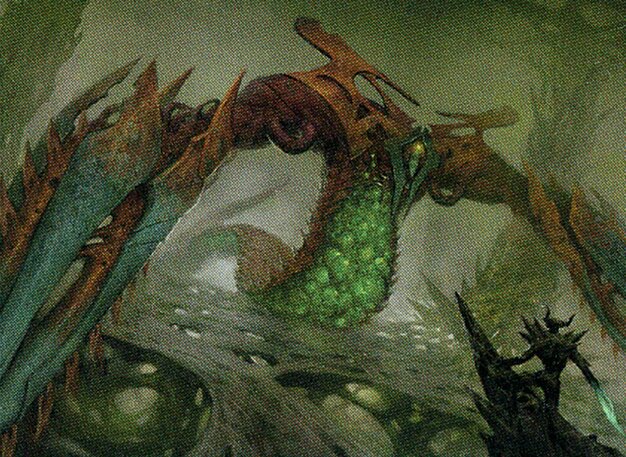 60 Cards
$205.28
15 Cards
$76.71
Soldiers' draws have a lot of inherent variance. Being on the draw can be devastating and sometimes you open hands that are midrange-y-ish which further compounds being on the draw.
Azorius Soldiers
by DoggertQBones
Standard
Tribal
best of 3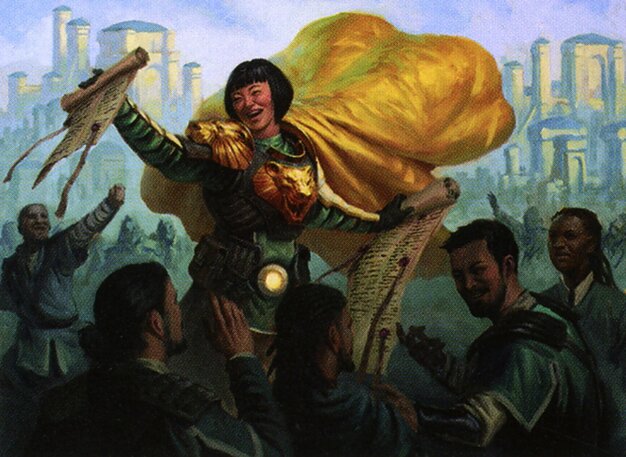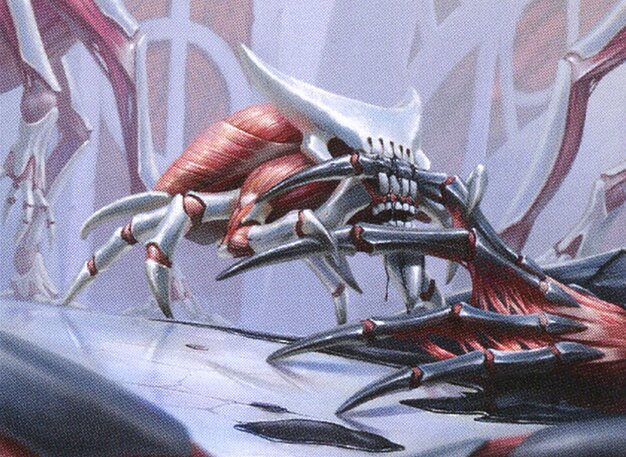 60 Cards
$143.08
15 Cards
$90.19
However, there are very interesting decks present that were brought by multiple people. First, there is Grixis Singularity. It's basically a midrange shell that has an alternative win condition in the form of Explosive Singularity and Hidetsugu and Kairi. I talked about this deck in my predictions for the best team-up decks for Match of the Machine.
The idea is that Hidetsugu allows you to put Explosive Singularity on top of the deck with its Brainstorm trigger and when it dies, you get to cast Singularity dealing 10 and Hidetsugu's last trigger allows you to make the opponent lose life equal to the spell's cost, which is also coincidentally 10. The total of 20 damage is dealt to the opponent's face.
Grixis Hidetsugu Combo
by Skura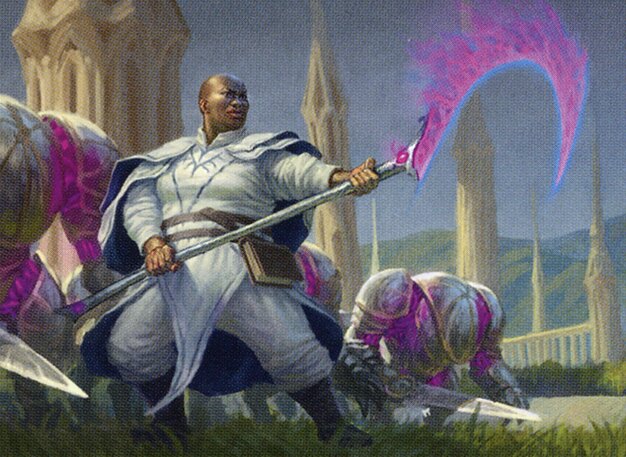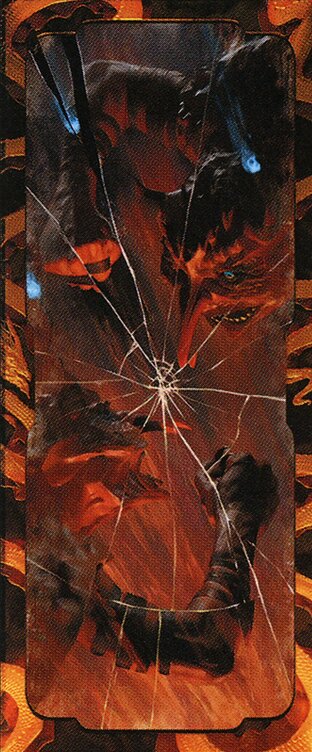 Another surprise is Jeskai Control. It's a deck I really liked and I also talked about it here. This strategy operates a lot at instant speed and easily adapts to what's happening on the board. Memory Deluge is also one of the best card draw spells ever printed for such fair strategies and this deck takes advantage of it to the fullest. Last but not least, maindeck countermagic is great against expensive spells that opponents try to resolve like Invoke Despair, Sheoldred, the Apocalypse, or the previously mentioned Hidetsugu and Kairi.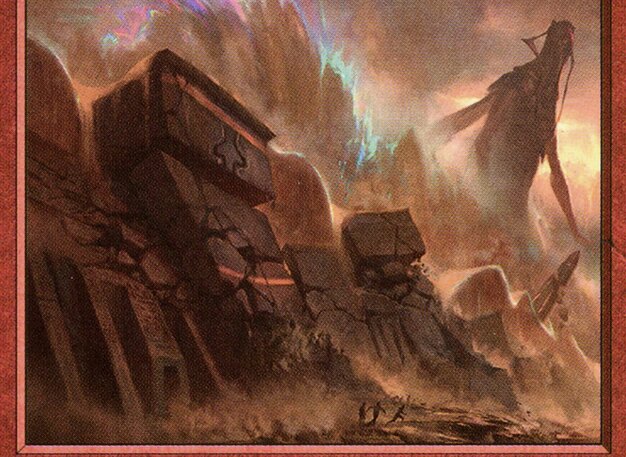 60 Cards
$403.06
15 Cards
$62.09
This is what the full metagame looks like:
| Deck Archetype | Percentage of Field | Number of Players |
| --- | --- | --- |
| 1. Rakdos Midrange | 18.7% | 47 |
| 2. Grixis Midrange | 15.5% | 39 |
| 3. Esper Legends | 11.9% | 30 |
| 4. Rakdos Reanimator | 9.1% | 23 |
| 5. Grixis Reanimator | 7.1% | 18 |
| 6. Domain Control | 4.8% | 12 |
| 7. Mono-White Midrange | 3.6% | 9 |
| 8. Five-color Ramp | 3.6% | 9 |
| 9. Jeskai Control | 3.2% | 8 |
| 10. Rakdos Breach | 2.8% | 7 |
| 11. Mono-Red Aggro | 2.4% | 6 |
| 12. Grixis Singularity | 2.4% | 6 |
| 13. Azorius Soldiers | 2.0% | 5 |
| 14. Azorius Control | 1.6% | 4 |
| 15. Grixis Incubate | 1.2% | 3 |
| 16. Mono-Blue Tempo | 1.2% | 3 |
| 17. Selesnya Toxic | 1.2% | 3 |
| 18. Mardu Reanimator | 1.2% | 3 |
| 19. Four-Color Legends | 0.8% | 2 |
| 20. Selesnya Enchantments | 0.8% | 2 |
| 21. Orzhov Toxic | 0.4% | 1 |
| 22. Abzan Legends | 0.4% | 1 |
| 23. Rakdos Aggro | 0.4% | 1 |
| 24. Orzhov Phyrexians | 0.4% | 1 |
| 25. Orzhov Midrange | 0.4% | 1 |
| 26. Dimir Midrange | 0.4% | 1 |
| 27. Mono-Black Midrange | 0.4% | 1 |
| 28. Selesnya Counters | 0.4% | 1 |
| 29. Abzan Toxic | 0.4% | 1 |
| 30. Boros Midrange | 0.4% | 1 |
| 31. Naya Counters | 0.4% | 1 |
| 32. RataBlade Combo | 0.4% | 1 |
| 33. Dimir Toxic | 0.4% | 1 |
Source: Magic.gg
The metagame does not have to dictate what the winning horses are going to be in this race. I am anxious to find one whether any of the one-of strategies make it to Day 2 or maybe even to the Top 8. Right now, we're waiting for the full decklists dump so we can scour through them and see the most interesting and innovative strategies that had been registered for the biggest stage in Magic.
Enjoy our content? Wish to support our work? Join our Premium community, get access to exclusive content, remove all advertisements, and more!
No ads: Browse the entire website ad-free, both display and video.
Exclusive Content: Instant access to all exclusive articles only for Premium members, at your fingertips.
Support: All your contributions get directly reinvested into the website to increase your viewing experience!
Discord: Join our Discord server, claim your Premium role and gain access to exclusive channels where you can learn in real time!
Special offer: For a limited time, use coupon code L95WR9JOWV to get 50% off the Annual plan!