The Brother's War design has been stellar with a ton of new toys for existing and new shells. The prevalent theme though is artifacts. There are token makes, artifacts-matter Planeswalkers, powerful stand-alone artifact effects, and mechanics. One of the set's mechanics is prototype. There are multiple new prototype cards, but there are only four Mythic ones. Today, I will delve deeper into those specifically – of course with deck lists!
Before we get into the actual cards and decklists, let's take a look at the mechanic and use Arcane Proxy as an example. In all the zones, it is what you see printed so a 7-mana 4/5 artifact creature wizard. However, you can play it as a Prototype by paying the alternative cost – in this case 1UU. If you do so, the creature's cost is 1UU, it has the size specified in the box, but keeps all the abilities. In many of those prototypes, the abilities are worded in such a way to show how well they scale when you hard cast them compared to prototyping them out.
Arcane Proxy
This is easily my personal favourite, which shouldn't come as a surprise as I am a blue player at heart. Arcane Proxy is a weird combination of Snapcaster Mage, Goblin Dark-Dwellers, and Torrential Gearhulk. We have to look at it through the lens of prototype first, as it is certainly going to be the most popular mode. A 3-mana 2/1 is okay as long as it provides good utility and it seems to do here. You get to play any 0-, 1-, or 2-mana spell for free which, in a way, makes up for the Proxy's cost. If you flashback Doom Blade for free, you can think of it as casting the Proxy itself for one mana, at which point, it's quite okay. However, it is not about mana efficiency, but flexibility. It is a very similar case to Snapcaster Mage whose power came from the body which could be a blocker or attacker and you got to play any of, hopefully, many in the graveyard, choosing the best one in a given situation. If you need to clear the board, you cast removal; if you need to pull ahead, you copy a card draw spell; if you need to disrupt, you play a discard spell, etc.
As far as I'm concerned, it is not going to be playable in decks with counterspells as they don't really work with Proxy's ability. What works, though, are multi-purpose spells which are almost always good. I am thinking of Expressive Iteration, any cantrips like Opt or Consider, Thoughtseize as hand disruption, etc. Deckbuilding-wise, you need to make sure that Proxy can do something regardless of the situation on the board. If the board is dry, some card draw would indeed be perfect to pull further ahead on cards.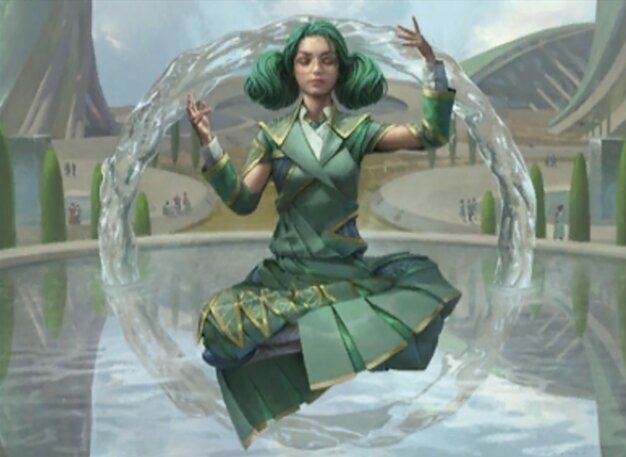 The first shell I want to look at is Historic Young Pyromancer deck. I think somewhere between 1-3 copies of Proxy are best. We could possibly increase the Proxy count as we always have Faithless Looting and Ledger Shredder connive to get rid of the redundant copies. Here, there best target is naturally Expressive Iteration. The card is already busted and being able to play more than four copies in a given game feels dirty. Secondary priority options are the cantrips and removal.
Dimir Terror Proxy
by Skura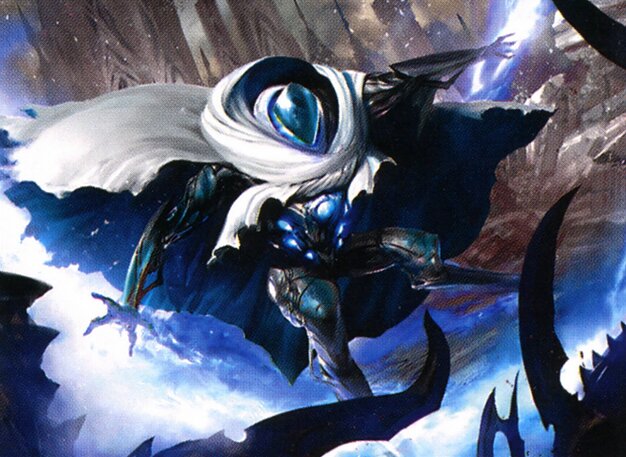 60 Cards
$491.94
15 Cards
$91.89
In Explorer, I'd take a deeper look into one of my favourite decks in the format – Dimir Terror.
It slots right in as you have cantrips and removal, but also discard. You could have a strong curve of turn one Thoughtseize, turn two Ledger Shredder, turn three Arcane Proxy replaying Thoughtseize, trigger connive. Such draws are going to be tough to beat as you both disrupt and add to the board. What I like about this particular shell is the See the Truth angle where you get to draw three sometimes. Coincidentally, See the Truth costs two so it can be flashed back with Proxy! In slower games, turn two See the Truth into turn three Proxy casting it again – draw three is going to pull you way ahead.
Another fun fact about Arcane Proxy is that it can cast spells with no cost or the cost equal to zero. While not really relevant on Arena, in Modern you can cast spells like Crashing Footfalls, Ancestral Vision, Restore Balance, etc. I wouldn't be surprised to see some at least marginal play of Proxy flashing back such spells to circumvent the rules a bit.
There are a ton of options for this card. I really like its flexibility and the fact that you can increase its power level purely with good deck building.
Rootwire Amalgam
The most castable from the bunch. The fact that it costs five means that, in most mid-games, you will be able to deploy it for the full cost. However, it is exceptionally efficient early at just two mana. Being a 2/3 makes it a great blocker, but also a decent attacker as it can easily go to combat with opposing 2/2s and 3/2s. The activated ability, predictably, scales with its power. In Green specifically, you may play some pump effects like Giant Growth or counters which can make its power bigger whilst having cast it for only 1G. The ability makes a Golem that is three times the size of the original and has haste. If you do it with the hardcast Golem, it's a 15/15 creature! It also fits nicely that if you have five mana to play it, you also have the mana to activate it the following turn.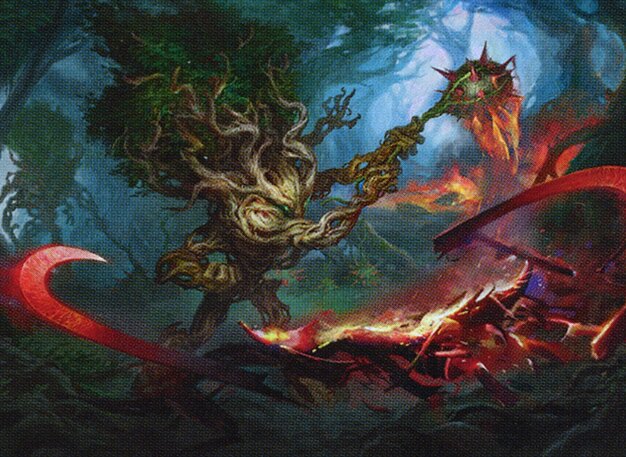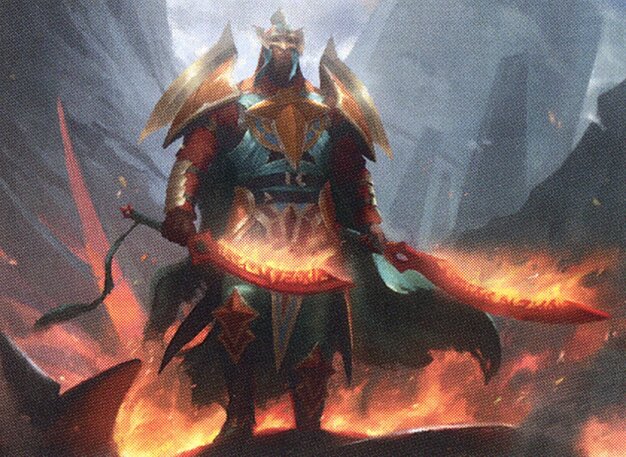 In this deck, it is an early creature with the potential to be a late game threat. Whilst in an aggro deck you want to stop the curve at 3-4; this card counts as a 2 but the longer the game goes, the higher the chance you can hard cast it. It's a great anti-flood insurance.
Mono-Green Aggro
by Skura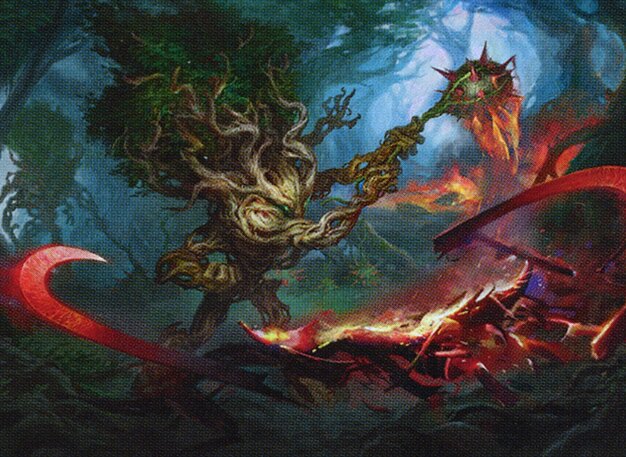 We can also take it into a different direction and focus on the artifact synergies along with other new cards like Teething Wurmlet or Simian Simulacrum. At the core though, it is still an aggressive creature deck. The same applies as above in that Amalgam can be either an early creature or a midgame threat.
Furthermore, if you want to see the other aggro decks I worked on (this one was from that article), you can check out this link.
Skitterbeam Battalion
Its hard cast cost is nigh-unattainable, and it will come up in less than 5% of games. Let's then focus on the prototype part. It's a five-mana 2/2 trample haste creature which does not inspire confidence. However, upon entry, it creates two copies of itself. The end result is that for five mana, you've got 6 power and toughness with haste and trample, spread across three bodies. In an aggressively slanted deck, that's pretty good. You can also play it in shells that care about the raw number of game objects, in which case three smaller bodies would be more relevant than one bigger body. You also can't cheat it into play as the trigger explicitly states that the creature has to be cast.
In this deck, it can come down ahead of schedule thanks to the Enthusiastic Mechanaut's discount. With multiple Mechanauts and the game going long, you might have those rare games where you actually hard cast it – and it's going to be a game-ending play if/when you can. You can also find Saheeli, Filigree Master, another new Brothers' addition, whose ultimate can further reduce the cost of Battalion. The ultimate also buffs all the artifact creatures which means that a single prototyped Batallion makes three 3/3s which combines to 9 power and toughness which is a pretty nasty tempo swing.
Phyrexian Fleshgorger
This is very much an aggressive card. A 3/3 for three is an okay body in itself, but the keywords are crucial. Menace directly translates into it being much more difficult to block by the opponent – excellent and forcing bad blocks and pushing damage through. Lifelink, while not a good aggro ability, will come up in aggro mirror matches where the opponent won't be able to race you as you're gaining life with each combat. The cherry on top is the Ward ability that further punishes the opponent. Even if they remove it immediately, they have to take three damage – more if there are any buffs involved. Infernal Grasp is a popular black removal in Standard, but it will make you lose a ton of life when you try to remove Fleshgorger – two life as a part of Grasp and three more for Ward.
Mono-Black Aggro
by Skura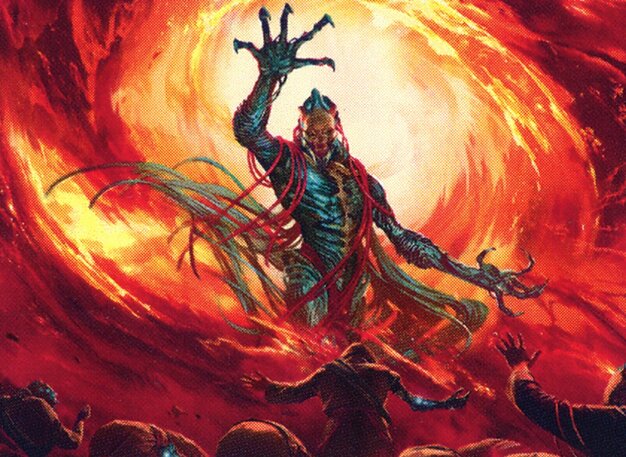 I'd see it in Black aggressive decks as a fixed three-mana creature with no hopes of playing it for seven. Invoke Despair and Sheoldred, the Apocalypse are to more ways to make your opponent lose life, in addition to actual combat. With all that combined, despite not being a red deck with burn spells, the opponent's life total will be pressured constantly.
Mono-Black Aggro
by Skura
60 Cards
$434.4
15 Cards
$110.35
Another example of an aggro deck with Fleshgorger in Explorer.
If you want to see a more fleshed out perspective on Fleshgorger, you can check out DoggertQBones' review below.
Conclusion
I do love the design space that those prototypes occupy. There is a lot of interesting deckbuilding and game play dynamics between prototyping it, hardc asting, buffing them to make the abilities better, or cheating them into play for their raw size. I can't wait to see how they play out in practice.