Standard Grixis Control Deck Guide: The Best Deck for a Hinata Metagame
Jeskai Hinata got you down? Well Bohe thinks it's time to stick it to them with Grixis Control! Learn the best build and best practices for this powerful deck that's built to beat the Hinata decks!
After Jan Merkel won the last Mythic Championship with Jeskai Hinata, this archetype skyrocketed in popularity. Ironically, Jan was the only player with a 4-3 Standard record to reach the top 8. Even if this archetype didn't show amazing results during the 7 rounds of Standard, Jan got a very good 4-0 (8-4) result during the top 8 brackets, proving to everyone the strength of this archetype.
A few days later, almost every tournament was filled with Hinata decks. In my case, I was playing Hinata during the last weeks in a few competitive tournaments with very good results (10th and 18th place in 130+ people tournaments), and the deck feels like tier 0 most of the time.
Many of the best cards in the format lead to no bad matchups, powerful turns that could seal almost any game, and good matchups against many of the best decks in the current Standard. This even prompted former World Champion PVDDR to write a Premium article on how to counter it:
Hinata, Dawn-Crowned decks are so predominant and powerful that even tuning the build against the mirror match started becoming a thing…
Well, what does all this have to do with Grixis? Let me explain further.
In theory, the Grixis Vampires/Midrange pairing is one of the most complicated ones for a Hinata player, but n my experience, as the previous image shows, it was the deck I wanted to face all day long.
However, two Latin-American players made this change with a new approach to this tri-colored combination. Graciasportanto (Mauro Sasso from Argentina) and Cabezadebolo (Alessandro Carvallo from Bolivia) had amazing results just a few days ago with an extremely similar list with just one card change between sideboards.
Grixis Control – Cabezadebolo 25/06 Standard Challenge 5-0 (
by Bohe
Standard
Control
best of 3
60 Cards
$392.96
15 Cards
$61.65
Grixis Control – Graciasportanto 26/06 Standard Challenge 1s
by Bohe
Standard
Control
best of 3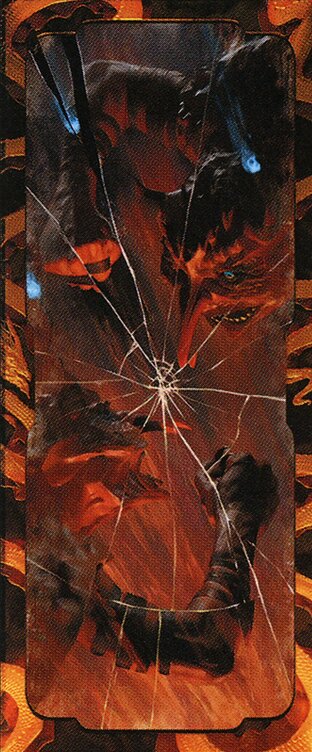 60 Cards
$392.96
15 Cards
$109.39
That's not all! Alessandro got another 5-0 in a MTGO Standard League on June 27th. Three incredible results for a new brew that makes almost anything in the meta look like a walk in the park. The differences between this Grixis Control deck and its Vampire/Midrange variant are clear.
As I mentioned before, both players' decks are almost identical. The only difference is how Mauro plays one more The Meathook Massacre in his sideboard instead of one Duress. After working with this list, I share the opinion our Content Manager Bob shared during his last Metagame Snapshot: "…to become better in any matchup, you have to give up equity elsewhere." This doesn't mean that this deck had a bad matchup against Boros Aggro or any other iteration of an aggressive strategy, nevertheless, an extra The Meathook Massacre makes everything feel better while facing this type of deck.
This deck is extremely effective against the current metagame because of how well its card choices are made:
The rest of the cards are URx staples. However, the quantities and splits between the main deck and the sideboard are very well tweaked for optimal results.
Now, before we move further, it's important to highlight a list that probably was the first iteration of this archetype in the last weeks.
Grixis Control – Kobayashi Hinori Japan Nationals 7th place
by Bohe
Standard
Control
best of 3
60 Cards
$419.5
15 Cards
$18.73
Making top 8 in a 236 player tournament is not a small achievement. Clearly, as almost any competitive Japanese player, Hironori had some notable, innovative choices.
Hironori plays other staples that the "Latino Grixis" list doesn't. Goldspan Dragon, Lier, Disciple of the Drowned, Fading Hope, or Infernal Grasp are good examples of great cards this last list plays that could have a place in any Grixis Control build. However, as I said before, Alessandro's list is extremely well-tuned for a specific metagame, and this is the reason behind its success. Until the rotation happens next September, this is without a doubt the way to go.
Finally, let me show you my version. After studying the evolution of the metagame and playing in competitive tournaments the last week, I made some small changes to Alessandro's variant, giving the deck a better and more solid approach against aggressive strategies without leaving behind our strengths. Likewise, a few tweaks were made to give us some tools we didn't have before against already good matchups, diversifying our threats, and leaving our opponents without answers sooner or later.
Standard
Control
best of 3
60 Cards
$388.82
15 Cards
$105.15
I've played a lot of URx control variants lately, and having two Reckoner Bankbuster feels like the right number. Most of the time you're not going to tap your lands during the early game, trying to play the draw-go game against slower decks and having our counter-magic up. Drawing one during the mid-game is just enough. I removed one copy of this vehicle and put one Kotose, the Silent Spider in its place. For the rest, the main deck remains the same.
The sideboard is another story. I cut the single copies of Duress and Prismari Command plus one Disdainful Stroke and one Siphon Insight. This gives me some room for one more The Meathook Massacre (just like Mauro), two Flame-Blessed Bolt, and the second copy of Kotose, the Silent Spider.
Duress is good in many situations, but we have a very good and solid plan against control and combo decks so 3 copies of Check for Traps feels like enough. Prismari Command could get rid of opposing Reckoner Bankbuster letting us fix our hand in the process, however, we have many other ways to do this. There's not many Esika's Chariot around out there either which makes Command less important.
With two Disdainful Stroke in the main deck, one more in the sideboard is just enough. I played 3 in my 75 during the last weeks with very good results. 4 seems like too many, especially if we have many other good tools against the decks where Disdainful Stroke is good against.
As far as Siphon Insight goes, it's more or less what I stated before. Diversifying our tools against control and high payoff decks makes our opponents stumble thanks to how they have to play around more cards and the second copy of Kotose, the Silent Spider feels pretty good in the same games when we want to draw Siphon Insight.
Our extra The Meathook Massacre and the two Flame-Blessed Bolt make us show more respect to aggro decks. Having these two cards makes games against Boros Aggro or similar decks less worrying. What's more, Flame-Blessed Bolt does wonders against Tenacious Underdog and Kami of Transience.
Potential Inclusions / Notable Exclusions
Matchups and Sideboard Guide
Jeskai Hinata
After many games in the current Standard playing Expressive Iteration, we learned that even if it's one of the best cards printed in the last years, siding out 1 copy (just as we do with Fable of the Mirror-Breaker) is correct in many situations.
Here, we side in a lot of instants, so our plan of going playing the draw-go strategy intensifies. The typical turn 3 Expressive Iteration with two lands that finds our third land drop is something that we are not aiming to do most of the time. Same goes for a turn three Fable.
We kept two Voltage Surge because dealing 4 damage by having a Treasure token is not that hard. Just have this in mind while you make a treasure with one of our three remaining Fable of the Mirror-Breaker. Using a Reckoner Bankbuster is also an option (a desperate one, but having one more card that could deal with Hinata, Dawn-Crowned, Goldspan Dragon or our opponents Fable and its goblin token is always useful).
Note: Ray of Enfeeblement could kill Hinata for two mana, but it does nothing against Goldspan Dragon, the goblin token or Fable… So, we're ok without it. That's why we have four Soul Shatter and Disdainful Stroke.
Esper Midrange
The most succesful Esper variant is the one with 16 creatures. It's obviously not an aggro deck, but 1 Legion Angel, 4 Luminarch Aspirant, 2-4 Obscura Interceptor, 4 Raffine, Scheming Seer and 4 Tenacious Underdog justify how we side in a good amount of removal.
Here we do use Ray of Enfeeblement because besides killing Raffine for just two mana (just like it does with Hinata), it also can get rid of many other targets for just one mana. Flame-Blessed Bolt kills virtually all their creatures except for Raffine, and keeps Tenacious Underdog out of the way.
Soul Shatter is useful because of how the match tends to be played. This card is very good against Raffine, Scheming Seer, The Wandering Emperor, and even Kaito Shizuki.
The extra Burn Down the House could feel like "too much", but besides their 16 creatures, they also put more tokens thanks to the aforementioned planeswalkers and Wedding Announcement. Getting all the tokens, creatures, and the planeswalkers out at the same time in one swing is something that gives us the game most of the time.
Grixis Vampires
We like our second Burn Down the House for the same reason as the match against Esper. The Vampire variant plays 14 creatures plus 3-5 planeswalkers that also leave tokens behind. Having a card that can deal will multiple threats is extremely valuable, especially when we can kill high toughness creatures like Evelyn, the Covetous (or Raffine in case of Esper). These high toughness creatures are the reason we don't use The Meathook Massacre.
This variant of Grixis tends to play just 1 or 2 Tenacious Underdog, and the midrange one is playing none lately, so Flame-Blessed Bolt is not needed.
In this match, prioritizing playing our Reckoner Bankbuster when we have a safe turn is very important. The matchup is full of trading, and recovering resources is something highly valuable.
Boros Aggro
All our removal in. With our little changes to the Grixis Control list, we have a very good game 2 and 3 against Boros. 4 board wipes and 12 spot removal feels like more than enough. We keep Kotose, the Silent Spider because it's a good way to stabilize the game after killing early creatures, a 4/4 body that can give us another body is a game-changer.
We don't have any time for Reckoner Bankbuster or a full set of Expressive Iteration. Negate, and Disdainful Stroke have almost no targets. The game is simple. With all our removal, surviving the early game is not a big deal. If you cast Hullbreaker Horror, you are in a position where is almost impossible to lose the game most of the time.
Tips And Tricks
End Step
Two months and a half till Dominaria United. I'm going to miss this Standard. Until then, I'm going to keep enjoying the format, playing its many fun and enjoyable archetypes. Hinata started like a very powerful option when Kamigawa was released, then it fell a little bit in popularity. Now it's once again a force to be reckoned with, and this led to the creation of this Grixis Control, a pure and hard draw-go style of deck that could make almost any other archetype fear this pairing.
There's an ever-evolving format, that's healthy, and has a lot of viable strategies. I had a lot of fun working with this variant of Grixis. It's very fulfilling and satisfying working with a strategy that was born at the hands of two Latin-American players. From here, greetings and all my respect to Alessandro Carvallo from Bolivia (Cabezadebolo) and Mauro Sasso from Argentina (Graciasportanto), who are responsible for putting this archetype in the spotlight once again.
Until the next time, dear readers. Thank you for reading this far. Let me know your opinions in my social media (links below) and don't forget to smile when your day starts; it surely makes the difference. ♥
Enjoy our content? Wish to support our work? Join our Premium community, get access to exclusive content, remove all advertisements, and more!