Standard Preliminary Metagame Snapshot: The Best Decks for Streets of New Capenna Week One
Hello everyone! Streets of New Capenna is finally here and I've already seen a deluge of deck ideas seeing play or being speculated on in such a short period of time. That's why I personally find new set time to be the best time to be a Magic player as there's so much to explore!
That said, even in the first few days of set release, we start to see certain strategies rise to the top and help create what will be the new metagame of that particular format. For Streets of New Capenna, that's obviously no different! Three color sets tend to make massive shifts in the metagame as better mana begets more available decks so I had a lot more lists to shuffle through than normal. Nevertheless, I'm already getting a gauge of what's going on in the metagame so here is my preliminary top lists for the meta!
Of course before I dive right in, bear in mind I am operating off of a few days of play so the article will be substantially more subjective than other installments. With that in mind, the formatting of the article is going to be different as well to reflect the more subjective style of this list. Once the metagame starts settling down, this will be updated with a more objective eye! As always, you can find the link to the complete, up to date tier lists below.
---
It's Ob Nixilis's World and We're Just Living in It
Jund Midrange
by DoggertQBones
Standard
Midrange
best of 1
Bo1 Rakdos Anvil
by DoggertQBones
Standard
Artifacts
best of 1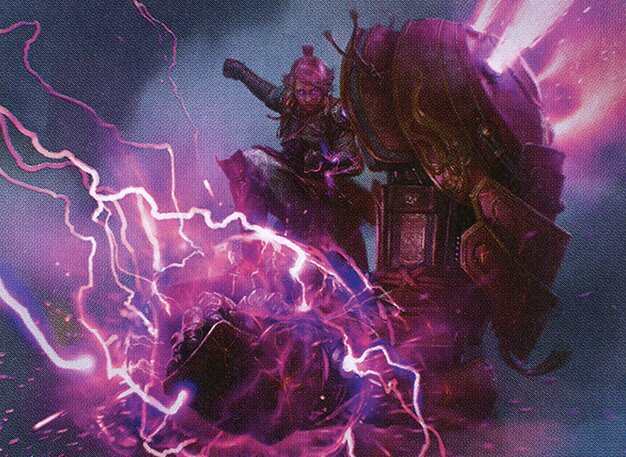 So what Ob Nixilis deck am I referring to in this section? Honestly, seems like any of them at this point. Ob Nixilis, the Adversary was the card that clearly generated the most buzz in spoiler season and now that it's legal, we're seeing an absolute maelstrom of them. Whether it's being used as a win condition in the very interactive Grixis deck, another grindy element in Rakdos Oni-Cult Anvil, or a fun combo with Esika's Chariot in Jund, if the deck is playing Black and Red, you can guarantee there's going to be Ob Nixilis in there.
The card is simply so powerful by pressuring the opponent's hand, life, and overall resources as it demands quick answers or it threatens to take over the game on the spot. While there are plenty of Ob Nixilis decks out there right now, I think my two favorite are Jund and Rakdos Anvil hence the posted lists above, but realistically, these lists can change or usurped depending on whatever deck ends up being the best home for Ob Nixillis.
For me, Jund has a really nice mix of pressure, interaction, and early game to really leverage the advantage that Ob Nixilis and Esika's Chariot can leverage. On the other hand, Rakdos Anvil takes a grindy game plan to the next level and makes it extremely difficult for the opponent to stop all of your win conditions. Overall, if you're a fan of Rakdos, this week one metagame is definitely your time to shine.
That said, while the Ob Nixilis decks are certainly this week's hot topic, that also means something else: it has the largest target on its back in Standard.
---
Angels Raising Standard From Perdition
Orzhov Angels
by DoggertQBones
Standard
Tribal
best of 1
When Giada, Font of Hope was first previewed, I had hopes that it may be able to make Angels a viable deck for the first time as this was it's real last shot before a lot of the key pieces in Kaldheim rotate in September. Much to my glee, not only has Angels seems viable, it's actually been performing really well.
The biggest issue with Angels in the past (beyond the wonky curve with Streets of New Capenna has solved) was the overabundance of interactive decks. While Angels is quite powerful on a threat basis, the issue with them is that the deck can be picked apart a little easily if the opponent happens to have a few removal spells. Even worse yet, two of the premiere Angel cards in Firja's Retribution and Rampage of the Valkyries could be answered nearly in full by a singular Fading Hope! So what changed? Enter Ob Nixilis, the Adversary.
With Ob Nixilis's presence, interactive decks have been nowhere to be seen thus far turning standard into predominately midrange grind fests. In that, a lot of hard removal has been phased out and replaced with cheaper options like Voltage Surge or the new Strangle. While both those cards are good, they aren't the best at stopping high toughness Angels! Not only can this deck get out of the gate fast with the help of Giada, it can also fly over those pesky Devil tokens that Ob Nixilis produces making it difficult for them to keep it on board long term.
Overall this deck has improved a lot and although it can still be rather susceptible to removal, it seems very well positioned right now.
---
Temur Aggro Is Still Viable
Bo1 Temur Aggro
by DoggertQBones
Not everything good in this set has to be new! Coming into Standard I figured Temur would remain a solid options as it's just a good deck with a solid plan and that has been the case so far. You have solid threats, solid interaction, and reasonably high card quality. What else could you ask for?
While it is still a fine option, it really just boils down to that: just fine. I don't think it's particularly weak against Ob Nixilis strategies, but it isn't particularly strong against it either. Furthermore, while the Blue was certainly a great addition in the previous Standard meta, it seems less and less effective in this metagame as, like I said before, interactive decks are significantly more sparse than they were before.
I feel that Temur will persist as a reasonable option in an ever changing field, even if it is just a safe pick. If you want to play a bit more daring with aggro, then the next entry may be for you.
---
The Return of the Mono Green Machine
Mono Green Aggro
by DoggertQBones
Oh Mono Green, you're back! It has been a minute since I've seen Mono Green be a more competitive option than it's White counterparts, but I believe that time has come. Why? You may be sensing a recurring theme: Ob Nixilis, the Adversary. I'm not saying in any capacity that Mono White isn't still a reasonable choice, but not only do the Devil tokens from Ob Nixilis give a deck with many X/1s a big issue, the decks that Ob Nixilis tends to be in are very hostile to Mono White as well. Have you seen how much cheap removal they're playing?
While Mono Green isn't necessarily immune to these issues (Strangle is a hell of a card), it has two distinct advantages. One, the bodies are larger which makes their cheap removal less effective (not ineffective, but every little advantage matters) and second, we have a lot of Trample creatures.
A common theme of the Ob Nixilis decks is that they're very good at blocking since they generally have a lot of tokens. Whether they are Rakdos Anvil with Voldaren Epicure and the 1/1 Constructs, Jund with mana dorks like Prosperous Innkeeper or Kalain, Reclusive Painter, or Mardu with Wedding Announcement tokens, all of them can produce small bodies to protect Ob Nixilis. However, Jewel Thief, Old-Growth Troll, and Invoke the Ancients couldn't care less about some measly 1/1 blockers and can stroll right through them. Furthermore, even without the high density of Trample threats, we have enough creatures that pressuring Ob Nixilis naturally is a real concern for them.
While Mono Green may not necessarily match up well against everything in the metagame, it is certainly great against the many different flavors of Ob Nixilis running around.
---
Naya Runes Won't Go Down Easy
Naya Runes
by DoggertQBones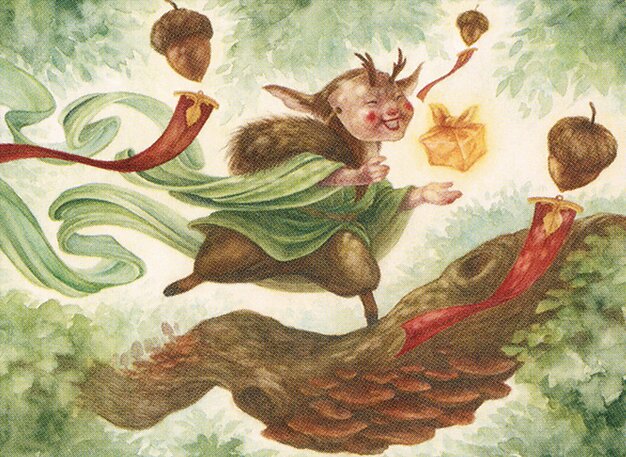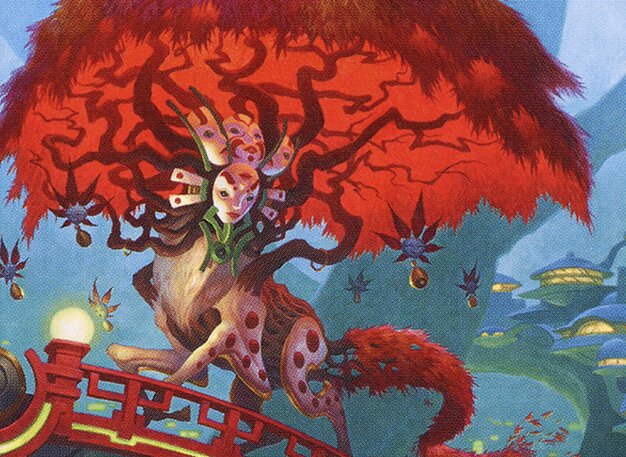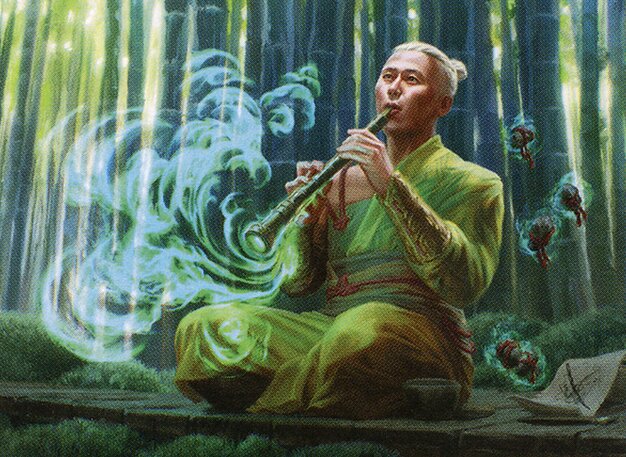 Next up, and in a similar vein to Mono Green Aggro, we have Naya Runes. This is a bit more of a tenuous pick as the cheap removal can be really effective against Runes as well, but I think it's still good enough to warrant mentioning. With Runeforge Champion, being able to produce a large Trample threat isn't at all unreasonable which can effectively pressure Ob Nixilis no matter the strategy. Secondly, Runes has a good amount of inherent card advantage between Showdown of the Skalds and the potential Hallowed Haunting out of the board, you do have ways to help grind against the midrange decks of the format as well.
This may not seem like the most ringing endorsement, but the conversation has mostly been centralized on beating Ob Nixilis, but there's more to the meta than it! Against the decks that are trying to beat Ob Nixilis, I believe Runes is easily one of the best choices around. It definitely is an awkward dynamic to be just ok against the most popular deck and great against the less popular decks, but if you like circumventing the meta, this is probably the way I would go.
---
Izzet the Way to Go?
Izzet Mill
by DoggertQBones
Now for probably the hottest take on my list, I have to hand it to Izzet Mill. Although Izzet hasn't had too many opportunities to shine in Standard, it was gaining some traction at the tail end of the previous meta and I believe it could be a great option right now. Let's look at the facts: Ob Nixilis, the Adversary is running rampant in decks that like to grind into the late game and play a low curve. Know what card really likes those conditions? Tasha's Hideous Laughter.
In testing, I've found that just two casts of Tasha's Hideous Laughter is generally enough to close the door on the average On Nixilis deck, and in a deck that has 4 Tasha's Hideous Laughter, 4 Galvanic Iteration, and 4 Invoke Calamity, it's certainly not hard to make that possible. The second reason I like Izzet is that it is completely creatureless! A lot of decks are playing an abundance of cheap removal, and all those cards are dead draws against us. The final reason I'm a big fan of this list is that a lot of decks are likely going to be pivoting away from beating Blue decks as I would argue every other Blue deck (until they find the right strategy) is just going to have too hard of a time beating Ob Nixilis. However, if we have a Blue deck that can beat Ob Nixilis, that's a great way to circumvent the meta.
What about the rest of the metagame? Since Blue decks are becoming less popular, decks are becoming lower curve and more about speed and/or value. While we don't love facing fast decks, between 4 Strangle, 3 Burn Down the House, and a smattering of other removal, we can still stall them out for a meaningful amount of time before being able to mill them to death as well.
I'll be the first to say that this is a more speculative pick as I'm the only player I've seen try this, but I feel that it could be a real contender in this metagame.
---
End Step
If you have any questions, wish to discuss the article, or want to tell me about a deck you have your eye on, be sure to drop by in our Discord server.
Thank you for reading!
---
Decklists in this Article
Enjoy our content? Wish to support our work? Join our Premium community, get access to exclusive content, remove all advertisements, and more!