Standard Rakdos Anvil Deck Guide: The New Form Of Cat/Oven
Hello everyone! Today I'll be going over Rakdos Anvil, a synergy-based sacrifice deck that bears a strong resemblance to Cat-Oven decks. This deck is built around Oni-Cult Anvil, a new card from Kamigawa: Neon Dynasty, and utilizes both staples of previous iterations of sacrifice decks, as well as a whole host of new cards.
Rakdos Anvil
by Omrithopter
Standard
Artifacts
best of 3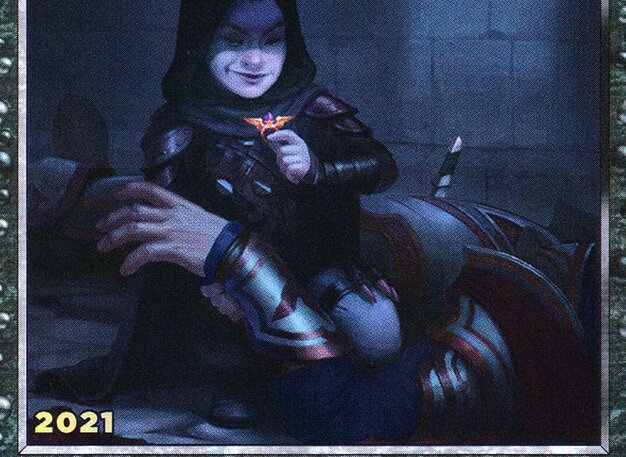 60 Cards
$419.56
15 Cards
$28.97
---
THE DECK:
This deck is built around Oni-Cult Anvil, a card that calls back to the Cauldron Familiar plus Witch's Oven combo that spawned numerous archetypes in its Standard format and is one of the pillars of the Historic format. However, Oni-Cult isn't quite the same as Cat-Oven.
Anvil doesn't lend itself to the same kind of infinite chump-blocking that Cat-Oven does because the ability to make a 1/1 triggers only during its controller's turn, and Oni-Cult Anvil has a higher set-up cost as well, requiring an additional artifact to operate. Despite this, Oni-Cult Anvil is still a very strong card, especially in multiples, and synergizes with many of the other cards in this deck. 
SACRIFICE FODDER:
Part of this deck's sacrifice theme is its Blood tokens subtheme, mostly because Blood tokens are a great way to get cheap expendable artifacts. Voldaren Epicure and Bloodtithe Harvester both provide a cheap body and an artifact, and Harvester can often remove even large creatures as this deck is great at pumping out Blood tokens. Turn-one Voldaren Epicure into turn-two Oni-Cult Anvil immediately gets the combo going and is one of this deck's best starts. Another upside of having a bunch of Blood tokens is that this gives the deck a lot of resilience to flooding, as in the late game you can loot away excess lands and dig for your impactful permanents.
While it doesn't create Blood, Shambling Ghast also fills the role of a cheap creature that will often make an artifact and is especially good when combined with Deadly Dispute to snipe one-toughness creatures like Luminarch Aspirant, or to ramp out a Lolth, Spider Queen or a big The Meathook Massacre.
Experimental Synthesizer is the last piece of sacrifice fodder in this deck, but don't let the mana cost fool you, you never want to cast this on turn one. Casting Synthesizer on turn two can be fine as long as you haven't played a land yet, because you'll be able to immediately cast or play a good portion of your deck, and hitting an uncastable card isn't the end of the world. However, you want to save Synthesizer to cast as late as possible, as the more mana you have when you cast it, the more likely you'll be to be able to utilize the card you hit.
Additionally, always cast Synthesizer before doing anything else, as having more information will help you plan out your turn better; there's no feeling worse than casting a random two-drop before Synthesizer and getting punished by a now uncastable Lolth, Spider Queen. While you can always use Synthesizer's ability to sacrifice it, its main strength in this deck is the fact that you can sacrifice it to cards like Oni-Cult Anvil or Deadly Dispute, and turn the cost of sacrificing something into an upside. 
SACRIFICE OUTLETS:
Every good sacrifice deck needs some sacrifice outlets and seeing as this is a good sacrifice deck, the outlets are plentiful. I've already mentioned Oni-Cult Anvil, but apart from simply pumping out 1/1s and damage, Anvil also does a great job turning on Experimental Synthesizer, as well as putting more counters on Lolth, Spider Queen, or triggering The Meathook Massacre.
Deadly Dispute is an important source of both card advantage and ramp for this deck and is especially strong because you can sacrifice artifacts to it in addition to creatures, which synergizes well with all the random blood and treasure tokens this deck makes.
Anje, Maid of Dishonor and Immersturm Predator are both somewhat interchangeable finishers. Anje can be situationally very strong for breaking a board stall, often being able to drain the opponent for 10 or more damage over the course of a turn or two, and is self-fueling as well. Immersturm Predator shines when you can get it down early, as it prevents a fast, flying clock for the opponent that is also resilient to removal.
Voltage Surge is the last sacrifice outlet for this deck, providing a bit more flexible removal. Voltage Surge can hit both creatures and planeswalkers so it'll rarely be completely dead.
PAYOFFS:
One of Oni-Cult Anvil's big strengths is that it acts as both an enabler and a payoff, churning out damage and 1/1s in addition to fueling itself. However, Anvil isn't the only payoff in this deck. The Meathook Massacre also pulls a lot of weight in this deck, both ensuring that the aggro matchup is extremely favorable and acting as a hard-to-remove Blood Artist effect that gives this deck a lot of its late-game inevitability.
With just an Anvil and a Meathook on board, (and any artifact), that's already two points of damage and a point of life gain each turn. If you don't have anything else to do with your mana or are playing against a deck without many creatures, Meathook for zero can be a perfectly serviceable early-game play, as it does put significant pressure on the opponent just by being on the board while you enact your game-plan. 
Lolth, Spider Queen rounds out the payoffs for this deck, able to come down as early as turn three, Lolth bolsters the late-game, and once this deck gets its engine going it's more than possible to activate Lolth's -3 ability every turn for multiple turns in a row. Lolth also gives this deck more outs to fliers like Goldspan Dragon or the new cycle of dragons from Kamigawa, since the spiders from the -3 have reach.
---
SIDEBOARD:
4 Duress: Mostly for control, Duress does a great job sniping problematic threats.
2 Go Blank: Also for the control matchup, Go Blank is great at shutting off Lier, Disciple of the Drowned and other graveyard synergies, as well as being perfectly serviceable as a Mind Rot. 
2 Voltage Surge, 2 Infernal Grasp: Additional removal for creature decks.
2 Feed the Swarm: Mostly for enchantments, Feed the Swarm can also come in if you really need some extra removal. 
1 Abrade: Extra removal that has the additional utility of hitting artifacts. 
1 Sorin the Mirthless, 1 Lolth, Spider Queen: Some extra top end for grindier games, Sorin is better against control because being a mana cheaper is relevant for dodging counters, whereas Lolth, Spider Queen is better at stabilizing the board against aggro, and beating fliers.
In a lot of matchups, I side out some number of Experimental Synthesizer, as the higher number of situational and/or expensive cards post-board makes getting full value off of Experimental Synthesizer harder.
Against control, Shambling Ghast loses some value, and against aggro I often like cutting a couple of Voldaren Epicures because you transition towards the control role in the matchup, and a 1/1 isn't much of a roadblock usually. One last thing to keep in mind when sideboarding for this deck is that it's a synergy deck, so be careful not to over-sideboard and weaken the deck's core synergies too much.
---
BEST-OF-ONE:
BO1 Rakdos Anvil
by Omrithopter
Standard
Artifacts
best of 1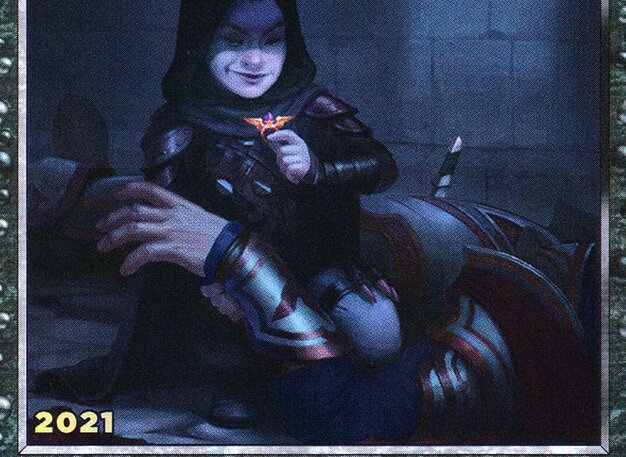 The only change for best-of-one is replacing an Immersturm Predator for a Voltage Surge, because the best-of-one metagame tends to be more saturated with proactive and creature-based decks, and Immersturm Predator is better against reactive decks than proactive decks.
---
ALCHEMY:
Alchemy Rakdos Anvil
by Omrithopter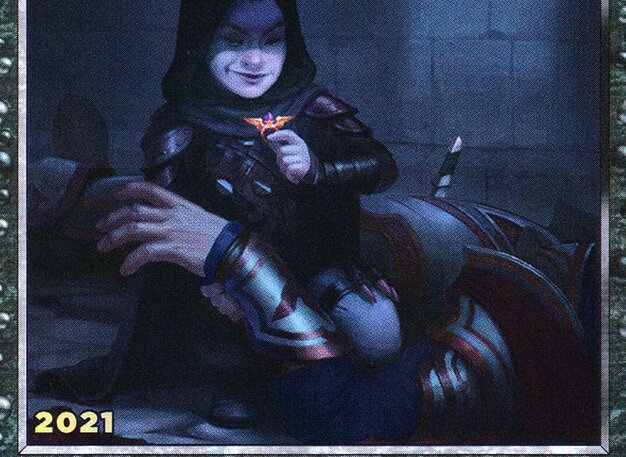 60 Cards
$405.38
15 Cards
$28.71
This deck only gains one relevant card in Alchemy, but it's hard to overstate just how perfect Sanguine Brushstroke is for this deck. It synergizes with both this deck's sacrifice theme and its artifact/blood token subtheme. Furthermore, having Sanguine Brushstroke decreases the need for expensive top-end cards, which makes cards like Experimental Synthesizer better.
Sanguine Brushstroke also works super well with The Meathook Massacre, as having a Blood Artist or two on the board makes a lethal Meathook much, much easier. Sanguine Brushstroke even works well with Agadeem's Awakening, as due to how the conjure mechanic works, you can reanimate Blood Artist even after it gets killed. 
---
NOTABLE EXCLUSIONS:
Dockside Chef: My main reason for excluding Dockside Chef is it's very mana intensive for a deck that already has enough things to spend its mana on, and in addition, Chef can't be sacrificed to Oni-Cult Anvil. However, I've seen similar lists run 2-3, and I think it's a solid card. 
Reckoner Bankbuster: Similarly to Dockside Chef, this card is just a little too mana intensive. 
Mukotai Soulripper: I played this card in the deck for a bit, but ultimately it felt overwhelming and I preferred other finishers to it, however, it could be decent in a more aggressively slanted version of this deck. 
Voldaren Bloodcaster: For this card to be good you need to lean more into the blood theme, which would mean cutting back a little on other cards like Meathook and Lolth, Spider Queen.
---
MATCHUPS:
Mono-White/Boros/Naya Aggro:
Aggro is an excellent matchup for this deck due to the amount of life gain and cheap blockers this deck has, as well as The Meathook Massacre. Keep an eye out for opportunities to snipe one-toughness creatures with Shambling Ghast, and don't get too greedy with your The Meathook Massacres. The biggest threats for you are fliers, especially trampling ones, and Angelfire Ignition. Anything that can punch through your blockers and put you on a fast clock is scary, but these cards are by no means unbeatable.
Mono-Green Aggro:
Another excellent matchup. Be sure to play around Snakeskin Veil as that is the only way they can really circumvent our removal . This matchup is a little trickier because of trampling creatures, and the fact that Mono Green's higher toughness creatures are harder to Meathook but still very favorable.
Jeskai/Izzet Control:
Depending on the opponent's list, this matchup can range from not great to excellent. Getting an early clock down is important in this matchup, and a preemptive Meathook can make your opponent's wraths much worse. Lolth, Spider Queen is great in this matchup for blocking Goldspan Dragon and grinding in the late game. Try to avoid running your Deadly Disputes into counters if you can avoid it, whether this means main-phasing them when your opponent is tapped out, or casting Dispute on their upkeep to stretch their mana thin.
Against versions with Goldspan Dragon and/or Hinata, Dawn-Crowned:
Orzhov Midrange:
This matchup is awful and can get even worse if your opponent's got their own The Meathook Massacre. Try to pressure your opponent in the early game as much as possible, as getting chip damage in the late game is harder than you might think in this matchup. The main issue in this matchup is that the opponent goes slightly bigger and has lots of cards that line up well against this deck's game plan.
Dealing damage in the early game is difficult because of cards like Wedding Invitation. In the late game, sources of life-gain like Sorin The Mirthless and Henrika Domnathi, as well as opposing The Meathook Massacre and Vanishing Verse make chipping in the final points difficult as well.
This matchup isn't particularly salvageable, so just cross your fingers and hope not to run into Orzhov. I still recommend this deck despite having this extremely bad matchup because Orzhov isn't too popular and the aggro matchups make up for it, however, if the meta shifts towards lots of Orzhov, this deck won't be very well positioned.
---
SEQUENCING:
If you're going to Deadly Dispute on turn two, Shambling Ghast is your better two-drop in most cases because you'll then have five mana on turn three which you can use to get a massive tempo advantage. Otherwise, Voldaren Epicure will be a better turn-one play more often than not because you can use the Blood token to get Oni-Cult Anvil going on turn two.
Deciding between turn-two Oni-Cult Anvil or Bloodtithe Harvester mostly depends on whether you expect to be able to hit your opponent with Bloodtithe Harvester the next turn, or if you'll need to kill a creature with Harvester's activated ability. Even if you can activate Anvil on turn-two, if Harvester is likely to hit the opponent next turn it'll often be the better turn-two play, as getting chip damage early makes draining your opponent out much easier.
Casting The Meathook Massacre or Deadly Dispute is generally worse on turn-two than playing creatures or Anvil, but if you don't have another two-drop they are both perfectly reasonable plays.
Try to sequence in a way where you have a creature to sacrifice the turn you cast Immersturm Predator, as an unprotected Predator dies to a lot.
Pay a lot of attention to land sequencing, getting a red source down is important for casting Experimental Synthesizer without playing a land beforehand, and having 8 lands that enter tapped or untapped depending on how many lands you have in play can make sequencing tricky.
When in doubt, make the most mana efficient play. This deck is mana hungry even in the late game, so making sure that no mana goes to waste is important. 
---
TIPS AND TRICKS:
Be aware of exactly how Oni-Cult Anvil works. You don't have to sacrifice an artifact to Anvil's ability to get the 1/1, and you can sacrifice at instant speed, only the trigger to create a 1/1 is restricted to your turn. If you sacrifice an artifact before Anvil enters the battlefield and you sacrifice another artifact, you'll still get your 1/1. If you're planning on casting The Meathook Massacre, try to not trigger your Anvils beforehand so that you'll create your 1/1s after Meathook resolves and you'll get to keep them.
If you sacrifice Oni-Cult Anvil to itself or another card, you'll still get your 1/1.
While Anje, Maid of Dishonor's triggered ability can only be triggered once per turn, her activated ability can be activated as many times as you want.
Despite having a low curve, this deck is pretty mana hungry between card advantage from Experimental Synthesizer and Deadly Dispute, creature lands, Anje, Maid of Dishonor, and more. Because of these, this deck can make use of extra land drops, so don't get overzealous looting away lands with blood tokens, as even your sixth and seventh lands drops can be quite useful.
Make sure not to confuse your blood tokens with treasure tokens, the Arena interface can make it confusing, especially if the tokens have different card styles.
---
CONCLUSION:
Rakdos Anvil is a strong option for the current Standard format, an excellent counter to aggro, and it even carried me to #5 Mythic. If you've missed Cat-Oven since it rotated, enjoy grindy synergistic decks, or are sick of losing to one-drops, this is the deck for you.
You can find me on Twitter and the MTG Arena ladder. Thank you so much for reading, good luck in your games, and may your Meathook Massacres always be 5-for-1s.
Enjoy our content? Wish to support our work? Join our Premium community, get access to exclusive content, remove all advertisements, and more!