During the last months, playing aggressive decks was not the best idea most of the time. The Meathook Massacre stopped any attempt of aggro succeeding consistently enough to discourage even the most devoted aggro players. On top of that, midrange decks have a lot of very strong cards that present curves that are very hard to surpass when playing aggro.
However, things have changed in recent weeks. The Meathook Massacre is now banned in Standard, something that makes slower decks struggle a little bit more when trying to stop early aggression while keeping their life total at a healthy amount at the same time. If we add to this that we have new tools printed in Dominaria United that allow us to outscale other decks with strong curves like Esper, we may have a winning strategy. Playing Selesnya backed by cards like Anointed Peacekeeper, Serra Paragon, and Silverback Elder is powerful enough to make us reconsider going Midrange, but rather to take the aggro route.
Selesnya Aggro – Dilligaff Mythic 10/22
by Bohe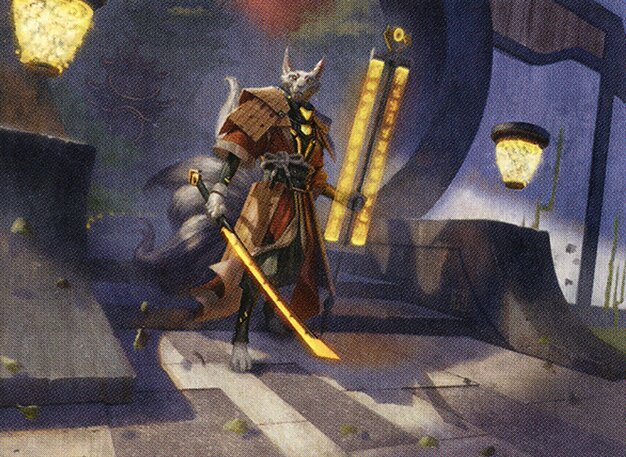 60 Cards
$151.48
15 Cards
$47.71
Selesnya Midrange – Erik Coomber 4-0 PlayIn
by Bohe
Standard
Midrange
best of 3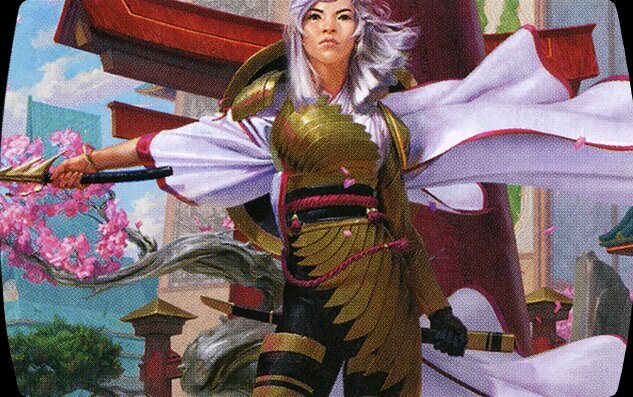 60 Cards
$325.6
15 Cards
$72.95
During the past weeks, two players prove that Selesnya has the tools needed to face the strongest decks in Standard and be victorious.
Although both lists have their own approach, they have similarities that, if we analyze them in detail, will allow us to realize the key to both players being successful with the archetype.
An old acquaintance and three new faces. Welcoming Vampire has been a central piece in some white creature-centric successful deck during the last months as its card draw help creature decks keep up against removal spells while letting us chip some damage attacking by air.
Serra Paragon keeps proving day after day how solid it can be. Its ability to recover permanents from the graveyard is a fantastic tool to make any kind of deck with a lot of early threats have enough gas to fight board presence in most games without any problem.
Quirion Beastcaller is now positioned as one of the best two drops in the format for aggressive decks. Imagine this as a Pelt Collector – a creature that grows every turn is usually very useful for keeping the pressure up. However, Quirion Beastcaller grows with any creature that comes into play, and killing it becomes extremely problematic when it can distribute its +1/+1 counters to any other creature we control, this is very powerful, especially when we have creatures with flying, vigilance, or any other combat relevant keyword.
Finally, Silverback Elder is a central part of what makes these decks go over the competition. It was a dormant bomb for a few weeks since DMU's release, but now, more and more players are realizing how strong it is. Being able to destroy artifacts or enchantments in the current meta is extremely valuable. Fable of the Mirror-Breaker, Wedding Announcement, Reckoner Bankbuster, and Leyline Binding are just a few examples of cards that we can destroy just by playing a creature with this ape on the battlefield. Keeping the pressure on our opponents' life total while taking care of these problematic cards makes Silverback Elder an amazing creature for topping our curve. Its other abilities are situational, but at the same time, great choices for specific scenarios, making this creature strong in any matchup.
After working with these two deck lists, I realized that despite how good they could be, some of the best White and Green creatures in the format weren't there. Dilligaff's list grinds hard with Augur of Autumn, Welcoming Vampire, and Serra Paragon, while Erik's variant does the same with The Wandering Emperorand Ajani, Sleeper Agent, and at the same time goes taller with big creatures like Sanctuary Warden.
This made me think that besides Selesnya fighting well during the later stages of the game, it also can curve aggressively enough to compete even with Esper. Taking into consideration the current state of the meta, I made some adaptations and developed my own list, one that exerts pressure harder than the other lists and using creatures that I think are too good to be ignored in these colors while keeping the central pieces that made Selesnya succeed for these two players.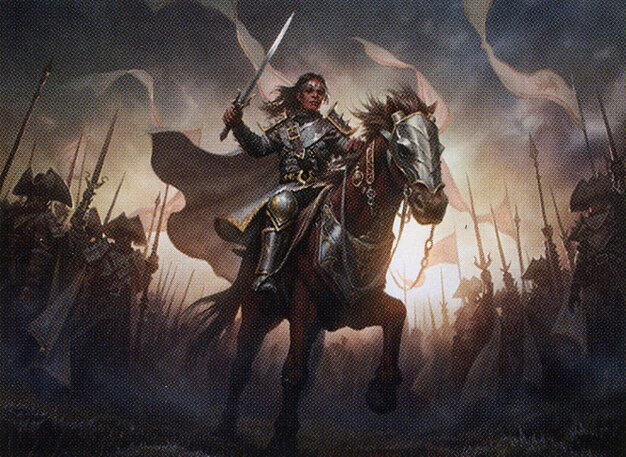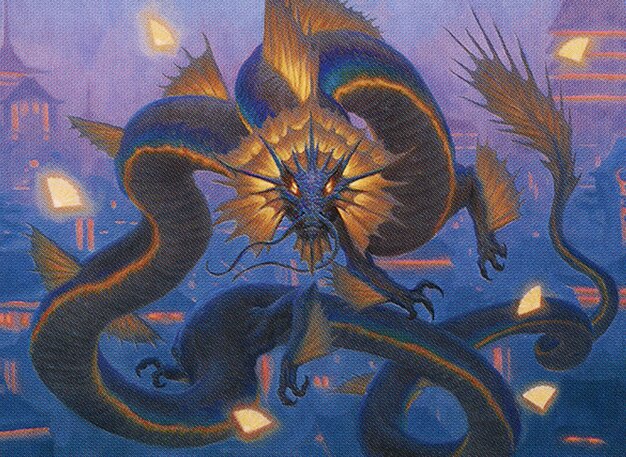 60 Cards
$209.82
15 Cards
$75.77
Some of the creatures I added are extremely good against many of the top-tier archetypes in Standard and help make this archetype have more solid games against them.
Thalia, Guardian of Thraben makes Mono Blue struggle when it tries to play the draw-go game, and at the same time, forces Black-centric decks to spend their mana inefficiently when they try to play their non-creature spells.
Anointed Peacekeeper helps Thalia with this task, letting us stall any problematic cards long enough to let our aggressive curve do its job. Furthermore, vigilance is a key ability these days, letting any creature with it avoid The Wandering Emperor's attempts to stop aggression.
Adeline, Resplendent Cathar, was in my opinion, the most notorious absence in Dilligaff's and Erik's list. Having an aggressive plan while playing White and not having this creature seems unusual. Playing more than 30 creatures makes this creature's power high enough to surpass any blocker most of the time, it also has vigilance to avoid The Wandering Emperor, and makes our board wider. Its only downside is that is a clear target for Destroy Evil, a card that has a high presence in the current meta as an answer for Sheoldred, the Apocalypse and the various powerful enchantments; nevertheless, having a way to protect it with three copies of Valorous Stance in our main board does help with this problem.
The breaking point of this deck compared to other iterations is Ulvenwald Oddity. Attacking over ever-present creatures in the meta like Tenacious Underdog, Raffine, Scheming Seer, Dennick, Pious Apprentice, Haughty Djinn, Bloodtithe Harvester, etc, make this creature one of the best options for more aggressive iterations of Selesnya. Having trample is great in the current Standard, but having haste, especially while being on the play, could seal many games before our opponents have room to breathe. Also, Silverback Elder helps us find lands, making Ulvenwald Oddity easier to transform.
Even if we are just a two-colored deck, the triple green in Silverback Elder cost is demanding. The reason why instead of playing four copies of this ape we play one Ao, the Dawn Sky, is it's another excellent creature that tops our curve and that lets us keep the pressure up even when it dies. Flying and vigilance help a lot in applying damage while both avoiding blockers like Sheoldred, the Apocalypse and dodging The Wandering Emperor
Finally, choosing Valorous Stance over Destroy Evil makes more sense to me while being on the Aggro side. It also destroys Sheoldred, the Apocalypse, and Raffine, Scheming Seer but instead of breaking enchantments like Destroy Evil, it helps us protect our board, something better for our more aggressive approach, while Silverback Elder can take care of enchantments and artifacts alike.
Potential Inclusions / Notable Exclusions
I tried to sneak Hopeful Initiate and Ascendant Packleader in this archetype many times, aiming for a more Stompy-like variant. However, not having Brushland yet makes our one drops more inconsistent. Until the Brothers War release, avoiding one drops for more solid two and three-mana choices is a better idea.
Augur of Autumn and Welcoming Vampire are clearly good choices if we want to play a creature deck in a midrange meta. Understanding that the best variant of Esper is technically an Aggro deck makes me think that we need bigger threats to compete, reason why I moved some tools for grinder matches to our sideboard.
I also tried to sneak Jewel Thief into the deck for a while. Helping Llanowar Loamspeaker to speed up our curve for playing our bigger creatures was promising. Nevertheless, having answers to blockers in the form of Brutal Cathar gives us better results.
Matchups and Sideboard Guide
Esper Midrange
Esper has a lot of iterations nowadays that differ from one another by just a few cards. However, the most popular one feels more like an aggro deck than a midrange one.
Pithing Needle is for The Wandering Emperor – nullifying this planeswalker for one mana helps us stop them from making annoying blockers. Many of our creatures have vigilance, making its -2 mostly not useful.
Lion Sash and Cemetery Prowler have two primary targets, Tenacious Underdogand Dennick, Pious Apprentice. Also, some versions of Esper are now playing a pair of Ludevic, Necrogenius for additional targets. Both creatures help us in our task of making our opponents' graveyards empty.
Selfless Samurai and the extra Serra Paragon help us fight removal spells, while Destroy Evil gives us more tools against Raffine, Scheming Seer, and Sheoldred, the Apocalypse.
Jund Midrange
Attacking the graveyard is very relevant in the current state of the meta. Against Jund, we have to use Lion Sash and Cemetery Prowler to remove from our opponent's graveyard every Titan of Industry on sight. In case they are able to use The Cruelty of Gix to reanimate it, Brutal Cathar is going to be our best answer.
As good as Ulvenwald Oddity can be against Bloodtithe Harvester, Llanowar Loamspeaker, and even Soul of Windgrace, they have a lot of resources to stop our creatures. That's why we prefer to play our Planeswalkers during games two and three. Ajani, Sleeper Agent, and The Wandering Emperor help us fight for the board while giving us more answers for Titan and extra win conditions at the same time.
Mono-Blue Tempo
Lowering our curve by taking out one Ao, the Dawn Sky and one Silverback Elder lets us play multiple threats in the same turn, making Mono-Blue struggle trying to answer all our creatures at the same time. If we let them dictate the rhythm of the game, things get ugly fast. Instead of playing four and five-mana spells, we prefer to play a pair of two drops.
We take out Brutal Cathar because we have to answer Haughty Djinn spending the least amount of mana we can and at instant speed whenever possible. That's why we side in our Destroy Evil together with The Wandering Emperor.
Lion Sash and Cemetery Prowler are important here even if we are going to mostly remove non-creature spells from our opponent's graveyard. Playing Dimir Delver for a while using Haughty Djinn taught me that Djinn does mostly nothing with an empty graveyard.
Grixis Midrange
Thalia, Guardian of Thraben is very good during game one. Grixis tends to play 10-12 creatures; this means that 22-24 cards are going to be taxed by Thalia. We could take an approach where we keep Thalia for game two, but the need for Destroy Evil and Ajani, Sleeper Agent made me decide to move Thalia out during games two and three most of the time. Most of the time, Anointed Peacekeeper is enough to stop Invoke Despair long enough (yes, the best Grixis variant is now playing this card on a three-colored deck).
Destroy Evil and Valorous Stance is enough for stopping Sheoldred, the Apocalypse. Ajani, Sleeper Agent plus Serra Paragon help us navigate the more control-ish of midrange decks in tier 1, giving us resilience and letting us rebuy our creatures. However, don't hesitate to exert pressure to put Ulvenwald Oddity in play as soon as possible. Grixis tend to be favored against other midrange thanks to its control nature, nevertheless, we are favored against slower decks. Curving as aggressively as possible is the best way to board this match.
Tips and Tricks
Keeping Serra Paragon for a time when you can follow the play casting a creature from your graveyard is usually the best way of taking advantage of this angel.
Remember that Quirion Beastcaller can distribute its +1/+1 counters. Dividing power among our creatures makes our opponents struggle to decide which creature has to be removed first. Also, putting these counters onto our fliers lets us put really fast clocks under our opponents' life total.
Having the Day/Night cycle in consideration every turn is great for making the best possible plays with Brutal Cathar.
Reconfiguring Lion Sash onto one of our flying creatures or onto Ulvenwald Oddity (it has trample) could enable lethal damage in many scenarios.
Don't underestimate Ajani, Sleeper Agent ultimate. You are going to win many attrition games with it.
End Step
A few months passed since the last time Selesnya was competitive enough for facing the strongest archetypes. With many new DMU cards, this deck now has all the tools it needs to be considered again a viable deck for competitive play.
It can curve aggressively enough to make any deck struggle and at the same time, this color combination has a lot of good creatures to face any situation in the best possible way. It amazes me how adaptable it can be, and after working with this archetype I understand why some players had success with it in the past weeks.
The slight changes I made work amazingly well and many of our choices can win games single-handedly. Not to mention that this archetype can only get better when Brothers War reaches Magic Arena – with Brushland releasing, an even more aggressive variant featuring Hopeful Initiate and Ascendant Packleader, those are some of the first decks I would test. I have no doubt that it's going to be a top contender for the best aggro deck.
Until the next time, dear readers, thank you so much for supporting our content at MTG Arena Zone; let me know what you think about this deck on my social media (links below), and like always; don't forget to smile every day; it will certainly make a difference.