Streets of New Capenna Constructed Set Review and Decklists: Obscura (Esper)
Streets of New Capenna Constructed Set Reviews
Streets of New Capenna Limited Set Reviews
---
Hello everyone! With the full spoiler for Streets of New Capenna live, we can finally get into breaking down the cards with constructed applications! For this set, I'm going to be splitting this into 11 articles, 5 for monocolored, one for each 3 color sect, then one for colorless and the stray multicolors. Since I did individual card reviews already, rather than repeat myself, I'll link the article, but still give the verdict and decklist if that's what you're more interested in. For this, I'm going to cover every Mythic, every Rare, and then choice uncommons and commons that have potential. Let's get into it!
As always, here's the scale I'll be using to label the new cards that potentially have constructed applications.
0/5 – Unplayable in every sense.
1/5 – Extremely niche play or very unlikely to see play.
2/5 – Niche to no play, maybe playable in certain conditions.
3/5 – Reasonable playable. Not format breaking, but has the power level to see play in some strategy (or strategies).
4/5 – Very strong card, but not the best the format has to offer. Has the power level to see a lot of play.
5/5 – The very top of the format. This card will create a huge impact going forward on the format.
---
Raffine, Scheming Seer
Raffine is a whole pile of keywords and I'm absolutely here for it. A 3 mana 1/4 Flier with Ward 1 wouldn't be a good enough stat line on its own despite being extremely challenging to kill. However, the fact that Raffine can grow is a huge boon for an already annoying to kill card. Whenever Raffine attacks, you get to connive X so even if it's attacking alone, scaling it with a +1/+1 counter per turn is still going to be rather effective.
The biggest barrier to this card is that generally Esper doesn't want to be aggressive, quite the opposite actually, but the power level of Raffine is definitely there. Using this as a board card would also not be weird as it is pretty challenging to kill and can kill somewhat quickly once you stabilize. Overall, great card.
Esper Aggro
by DoggertQBones
Rating: 3.5/5
---
Toluz, Clever Conductor
Although this has a lot of text on it, it's a surprisingly simple design. It's a 3 mana 3/1 that when it dies you can draw a bunch of cards and it connives when it comes in! So this can easily be a 3 mana 4/2 draw 1 that required the opponent to spend a resource to remove it, and that's generally the floor. It's unfortunate that it only triggers on death as The Wandering Emperor is going to be really popular and getting this hit by a Flame-Blessed Bolt will feel awful, but this is definitely a powerful card nonetheless.
A 4/2 is a really good stat line and the threat to get a lot of cards underneath it quickly in a deck built around it is very real. That said, you really need to build around connive and/or self discard to get the full effect from this card which will bar it's power level a bit.
Rating: 3/5
---
Obscura Ascendancy
This card is too cool to be this difficult! What Obscura Ascendancy asks from you is to play it and then in order play a 1 drop, 2 drop, 3 drop, and so on. While getting a 2/2 Flying Spirit for your trouble is quite strong and if you manage to get to 5 soul counters you get +3/+3 to your team, but this seems too difficult to do reliably.
The fail rate on this card seems massive as you need to build your deck around it and then draw your cards in the right order for this to work. I'd love to be wrong since this card is super cool, but I doubt I am.
Rating: 1.5/5
---
Void Rend
Void Rend now is what Hero's Downfall was when it was first printed, Rare removal that's going to be ubiquitous until it rotates. While Void Rend is obviously much harder to cast, this is a rather big draw to being Esper as a way to kill any permanent and be uncounterable (which mind you, circumvents ward as well) is obviously very strong. I'm envisioning every deck that's two of the three Esper colors will likely play the third to gain access to this.
Esper Control
by DoggertQBones
Standard
Control
best of 1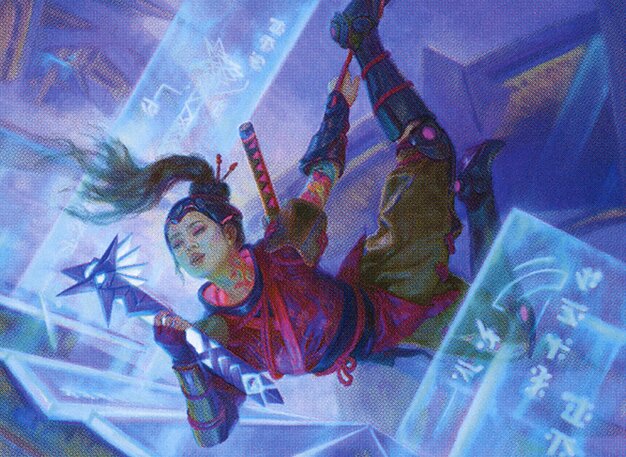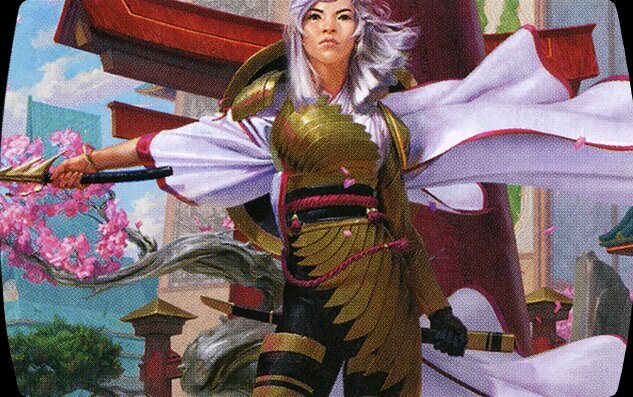 Rating: 4.5/5
---
Obscura Interceptor
Esper needs to slow it's roll as these cards are so cool. So Obscura Interceptor is like Venser, Shaper Savant but at the cost of being harder to cast and unable to bounce permanents you get a larger body, card selection, and Lifelink? Ok Wizards. This card is obviously great and will be a headache for every deck that has to face it.
My only contention with this design is that Esper thus far seems split between being more aggressive and being more controlling, but this card's very strong and somewhat splits the difference.
Rating: 4/5
---
Obscura Charm
This card has SO much utility it's kind of unreal. So for 3 mana you can bring back a permanent of the same cost as long as it's multicolored, use it as an Eliminate, or a worse Negate? Sign me up!
In older formats, this has further utility to reanimate Teferi, Time Raveler which is a gross interaction as well, but you have a lot of options with this charm.
The only issue with this (which has little to do with the card itself) that a lot of Esper's cards seems to be concentrated around 3 mana which is going to make it hard to fit them all in, but in the same vein, if you're playing Raffine and/or Toluz you have this to help insulate them which is pretty nifty. None of the modes are amazing, but all of them are good enough to be helpful.
Rating: 3/5
---
Nimble Larcenist
Oh Sin Collector, you've come home! Sin Collector was one of my favorite sideboard cards from back in the day and while this is harder to cast, it has Flying and can hit artifacts. Not maindeckable, but great sideboard card for Esper decks.
Rating: 2.5-3/5
---
CONCLUSION
Esper comes out of the gate swinging with a slew of excellent cards. Despite this being the first shard I'm analyzing, I wouldn't be surprised if it ended up being the best one as the card quality is so high.
Thank you for reading!
Enjoy our content? Wish to support our work? Join our Premium community, get access to exclusive content, remove all advertisements, and more!