Streets of New Capenna Constructed Set Reviews
Streets of New Capenna Limited Set Reviews
---
Hello everyone! With the full spoiler for Streets of New Capenna live, we can finally get into breaking down the cards with constructed applications! For this set, I'm going to be splitting this into 11 articles, 5 for monocolored, one for each 3 color sect, then one for colorless and the stray multicolors. Since I did individual card reviews already, rather than repeat myself, I'll link the article, but still give the verdict and decklist if that's what you're more interested in. For this, I'm going to cover every Mythic, every Rare, and then choice uncommons and commons that have potential. Let's get into it!
As always, here's the scale I'll be using to label the new cards that potentially have constructed applications.
0/5 – Unplayable in every sense.
1/5 – Extremely niche play or very unlikely to see play.
2/5 – Niche to no play, maybe playable in certain conditions.
3/5 – Reasonable playable. Not format breaking, but has the power level to see play in some strategy (or strategies).
4/5 – Very strong card, but not the best the format has to offer. Has the power level to see a lot of play.
5/5 – The very top of the format. This card will create a huge impact going forward on the format.
---
Ziatora, the Incinerator
Generally I'm super skeptical about 6 drops as they have to be very strong to see play, but Ziatora might just get there. A 6/6 Flier for 6 is a fine stat line and to Fling creatures each end step and make 3 Treasure tokens is just as scary. Realistically if you have any board and untap with this, you should be able to win 99% of your games due to the damage and advantage this can accumulate. As per usual, 6 drops are somewhat barred in power level as it can just be countered or removed prior to the trigger resolve, but this is so nasty if unanswered that I definitely think it will see play.
Rating: 2.5-3/5
---
Ognis, the Dragon's Lash
Now this is the weirdest tribal card I've ever seen! A 4 mana 3/3 Haste isn't too strong of a stat line, but one that can accrue a bunch of Treasures is a whole other story! I've never seen a card reward creatures having Haste, but this may be better than it looks in a format that will have greedier mana bases than normal! Furthermore, despite being a Jund card, this can just as easily be a Rakdos, Gruul, or even a Mono Red card! I think with all these pieces put together, you have a surprisingly potent card for the top end.
Mono Red Haste
by DoggertQBones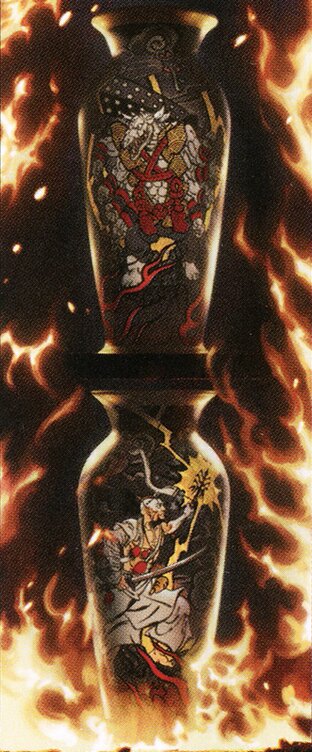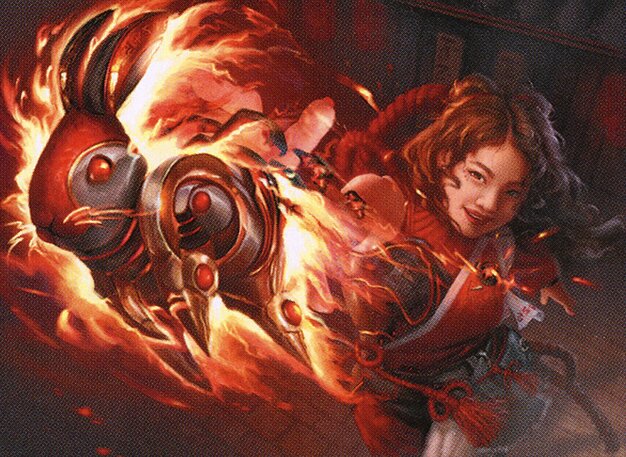 Rating: 2.5-3/5
---
Riveteers Ascendancy
Sheesh now this is powerful! So when you sacrifice a creature you get a free one from the graveyard as long as it costs less? This is a lot of value coming out of a 3 mana enchantment and if you have a repeatable sacrifice outlet this can get out of control very quickly. While it's not going to be easy to abuse this as Standard lacks sacrifice outlets that are both good and free, this is definitely a worthwhile build-around.
Jund Ascendancy
by DoggertQBones
Standard
Midrange
best of 1
60 Cards
$170.68
Sideboard
4 Cards
$2.04
Rating: 3-3.5/5
---
Ziatora's Envoy
Sheesh talk about high risk high reward! Generally speaking, 4 drops these days need some sort of ETB to be playable as the risk of them getting removed for no value is too high. While that hasn't necessarily changed, Envoy does SO MUCH if it connects that it may be worth it. With every hit you get a free card and sometimes you get to cast it for free as well. That's pretty obscene value! My favorite part about this is unlike a lot of the shard payoff cards, Envoy is just a solid card that doesn't need additional support to be good.
Jund Werewolves
by DoggertQBones
Standard
Tribal
best of 1
Rating: 3.5-4/5
---
Unleash the Inferno
Four mana 2 for 1s? Say no more! This isn't a card you would normally look to main deck, but this seems like an extremely potent board card as you'll get value against decks like Esper Planeswalkers or Rakdos Anvil extremely easily. If good artifacts and enchantments trend up, then this will only get better and better. Love designs like these.
Rating: 3.5/5
---
Riveteers Charm
So they reprinted Soul Shatter… With additional abilities? I'm not complaining! I imagine the Soul Shatter mode is going to be the most common one, but being able to potentially "draw" multiple cards or exile a pesky graveyard gives this a disgusting amount of utility. While I've been a fan of all the charms (as you'll see in the reviews), I think this has to be the best of them.
Rating: 4/5
---
Crew Captain
Admittedly I don't know if this is strong enough to see Standard play, but a 4/2 Haste for 3 that you can't kill immediately is an extreme beating against Control decks. It's likely too niche, but that is a tremendous amount of pressure!
Rating: 2/5
---
CONCLUSION
While a lot of Jund's cards do require support to fully work, I do like the power level of them overall. They have a lot of unique abilities that should aide in creating new and exciting strategies!
Thank you for reading!