Magic World Championship XXVII 2021 Metagame and Decklists Leaked
With Magic's greatest event ready to start on Friday – the annual Magic World Championship – the Magic community was equal parts excited to see the greatest duke it out and frustrated with the prospect of an already solved metagame. Ban discussion has already been circling the community as last weekend showcased that the format seemed to come down to three decks: Izzet Turns, Monogreen Aggro, and Monowhite Aggro.
Many were calling to ban some of the problem cards preemptively, others believed they should let the metagame develop more, some believed there was no problem and the metagame would rebalance itself. No matter the position, most were looking to the World's decklists to see if the greatest of the game can find a new solution to a seemingly solved metagame. However, it seems we got our answer sooner than expected.
Worlds decklists were supposed to release publicly Friday morning in conjunction with the start of the event, but somehow, were released on MTG Melee this morning a full 3 days before hand. This allows not just the competitors to see what the competition is going to play earlier than expected, but the Magic community to see if the Worlds competitors were able to bring something new to the table. Looking at the metagame breakdown, it unfortunately seems that isn't the case.
Magic World Championship XXVII 2021 Metagame
| Deck Archetype | # Decks | % Field |
| --- | --- | --- |
| Grixis Epiphany | 4 | 25% |
| Izzet Epiphany | 4 | 25% |
| Mono Green Aggro | 3 | 18.75% |
| Mono White Aggro | 2 | 12.5% |
| Izzet Dragons | 1 | 6.25% |
| Gruul Aggro | 1 | 6.25% |
| Azorius Tempo | 1 | 6.25% |
From this metagame breakdown, it seems that it's the same archetypes, but some of them with a bit of a different spin. The most contentious card in Standard, Alrund's Epiphany, coming in at 56% of the metagame, or 9 out of 16 players. This amount of play is definitely at alarming levels, even for a small tournament field. However, the competitors were still innovating even on an archetype that seemed solved, leading to some interesting lists.
Magic World Championship XXVII 2021 Decklists
---
GRIXIS EPIPHANY
Grixis Epiphany by Gabriel Nassif – Magic World Championship
by MTG Arena Zone
Standard
Control
best of 3
60 Cards
$254.52
15 Cards
$14.31
An extremely teched out take on the Izzet Turns archetype, Grixis looks to gain an edge against both the aggro decks and the mirror with the inclusion of Black. At a small cost to the mana base which is help offset by the new Innistrad duals, Grixis gets access to Black removal to help stabilize against the aggressive decks and powerful discard like Duress and Go Blank to further interact with the mirror/psuedo mirror. The most interesting innovation is the inclusion of Lier, Disciple of Drowned which is likely a great threat against the creature decks that would struggle to remove it and the mirror where they can cast it and start flashing back spells for value.
IZZET EPIPHANY
Izzet Epiphany by Keisuke Sato – Magic World Championship XX
by MTG Arena Zone
Standard
Control
best of 3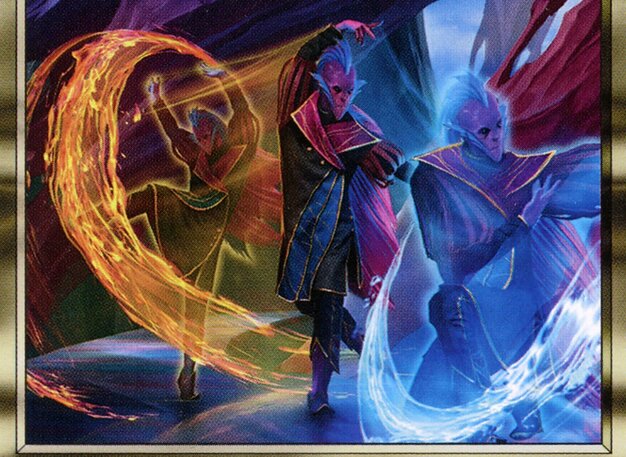 60 Cards
$134.94
15 Cards
$12.59
The familiar archetype that partly terrorized tournaments last weekend. The largest innovation to the archetype was mostly main deck Smoldering Egg from Keisuke Sato which was already starting to be adopted into lists to be better against aggro, a decision the other 3 pilots eschewed.. Beyond some minor alterations throughout their lists, the base seems to be the same.
IZZET DRAGONS
Izzet Dragons by Yuta Takahashi – Magic World Championship X
by MTG Arena Zone
Standard
Control
best of 3
60 Cards
$184.06
15 Cards
$18.33
Another take on Izzet Epiphany, the older Izzet Dragons archetype looks to leverage their namesake Dragons in conjunction with Alrund's Epiphany to win games rather than being solely reliant on copying Epiphany with Galvanic Iteration.
MONO GREEN AGGRO
Mono Green Aggro by Paulo Vitor Damo da Rosa – Magic World C
by MTG Arena Zone
60 Cards
$156.34
15 Cards
$18.21
Similar to Izzet Epiphany, Monogreen is going to do what Monogreen is going to do. The lists have an interesting innovation with the inclusion of more mana dorks on 2, whether it's Sculptor of Winter in PV or Sam Pardee's list or Lotus Cobra in Seth's. To me, these lists looked more prepared for a heavier creature metagame, one that they aren't necessarily going to find.
MONO WHITE AGGRO
Mono White Aggro by Yoshihiko Ikawa – Magic World Championsh
by MTG Arena Zone
60 Cards
$86.02
15 Cards
$35.79
The final list of the known triumvirate, the deck couldn't radically change from the base, but both pilots opted to go for Stonebinder's Familiar as another turn 1 play that synergized well with much of the deck like Sungold Sentinel, Elite Spellbinder, Brutal Cathar, and Skyclave Apparition. Going into the tournament, Monowhite was considered as a deck that can meaningfully beat both Monogreen and Izzet, so it'll be interesting to see if that holds true still.
GRUUL (SPLASH BLUE) AGGRO
Temur Treasures by Jean-Emmanuel Depraz – Magic World Champi
by MTG Arena Zone
Standard
Control
best of 3
60 Cards
$270.64
15 Cards
$12.83
Gruul was an extremely popular option week one, but eventually fell out of favor for Monogreen, presumably from the cleaner mana base. Rather than just go for normal Gruul, JED decided to add a Blue splash which some lists were utilizing, but went further by adding 2 Negate main! Clearly he was anticipating a heavy Epiphany metagame so this metagame breakdown would presumably be good news for him.
AZORIUS TEMPO
Azorius Tempo by Noriyuki Mori – Magic World Championship
by MTG Arena Zone
60 Cards
$114.18
15 Cards
$34.89
Noriyuki Mori (commonly known as Kushiro) is someone who's known to march to the beat of their own drum with more abstract takes on deck building and selection, one of the more famous examples being the 64 card Temur Adventures deck he top 8d two SCG events with (with one win.) Clearly he was looking to split the difference between being a fast deck like Monowhite, but have enough interaction to deal with both creature decks and the Epiphany decks a like. All eyes are eon him for this weekend to see if his more creative approach to this metagame is going to be what turns the format on it's head.
This will surely be a Worlds that will be unlike any other with both deck selection and the field having access to the decks ahead of time. Each competitor now has an opportunity to solidify a game and sideboard plan for each competitor, something they normally would have to do on the fly. We can only see if that's going to have a major impact on the tournament or if the Magic community just got a sneak peek to what we can expect for the tournament field.
Enjoy our content? Wish to support our work? Join our Premium community, get access to exclusive content, remove all advertisements, and more!