---
This afternoon, Wizards of the Coast announced a new Arena format, Explorer. Explorer as detailed here is the Arena focused bridge to an eventual Pioneer format on Magic's newest digital platform. While we're still a few years off from fully realizing the expansive card pool of Pioneer, with queues opening next week, Explorer demands our attention right now.
Given the closeness in the format's identity to Pioneer, a good place to draw inspiration from when building decks for Explorer has to be the top metagame decks of Pioneer. The only issue is that not all the cards for these top decks in Pioneer are on Arena!
Some decks like Izzet Control and Mono Red lose out on some essential pieces like Thing in the Ice, Day's Undoing, Monastery Swiftspear, and Eidolon of the Great Revel respectively and would need rebuilds from the bottom up. While other decks that came through Standard after the Arena debuted, have nearly every card ready to go on day one.
Today, let's look through some of the top decks in Pioneer and what their Arena port would look like if we were planning to play some Explorer today!
---
Azorius Yorion
One of the most powerful control decks in Pioneer, unlike Izzet Control, nearly no cards are lost in the transition from Pioneer over to Explorer. The one exception is of course Return to Ravnica's Supreme Verdict, but there have been plenty of replacement Wrath of God effects since Arena's debut. For this list, I went with Shatter the Sky to keep the mana cost the same, but there are plenty of options, such as Cleansing Nova and Fumigate to consider. This would be my day one control list for Explorer and given how well the deck performs in Pioneer, I would expect it to do quite well while people are still fine-tuning their newer ideas.
80 Cards
$567.38
15 Cards
$54.67
---
Naya Winota
Winota, Joiner of Forces is a card that most players on Arena are well acquainted with from Standard, Historic, Brawl, and more where the card remains incredibly powerful or banned. With the addition of Explorer, players will once again play with Winota, Joiner of Forces and storm the battlefield with free creatures.
While you are missing Elvish Mystic, the rest of the maindeck ports over from the older version of Winota in Pioneer, prior to Voice of Resurgence being added to the deck along with Lion Sash as a main deck answer to graveyard decks. To maintain the same number of early mana creatures, I went with Gilded Goose as a replacement. While not as good as Elvish Mystic at ensuring you can play your fair plan ahead of curve, having another turn one mana creature that is a non-human maintains Winota's consistency and power seen in Pioneer.
Naya Winota
by darthjacen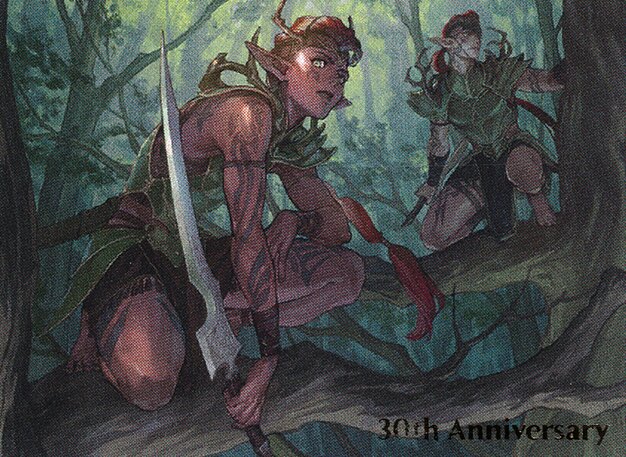 60 Cards
$363.86
15 Cards
$58.29
---
Rakdos Midrange
One of the most popular and prevalent Midrange decks in Pioneer, Rakdos leverages the power of blood creatures, powerful Planeswalkers, and some of the best discard and removal in the format. The core of the deck all exists on Arena, which helps ensure that this style of deck will be played off the bat, there's only three cards that are missing right now: Kalitas, Traitor of Ghet, Dreadbore, and Urborg, Tomb of Yawgmoth.
While Urborg is a quick swap for any black producing land, the other two cards take a little more consideration. Kalitas helps you stabilize against aggressive decks and to help fill that void, I've upped the number of Sorin the Mirthless. Dreadbore is a powerful piece of the deck's ability to handle resolved Planeswalkers, given you don't always have a legion of creatures to attack them down. To ensure we weren't missing out on that aspect, I added in some extra Bloodchief's Thirst, maintaining the same amount of overall removal in the deck.
While Rakdos Midrange is the first instance of having to make some moderate swaps, the port over still feels exactly like the same deck and doesn't require a full rebuild from the ground up.
Rakdos Midrange
by darthjacen
60 Cards
$504.4
15 Cards
$14.13
---
Rakdos Sacrifice
Rakdos Sacrifice on the other hand, comes almost entirely from Standard sets printed after Arena's debut. With a Rakdos Sacrifice deck that exists currently in Standard, there wasn't much difficulty porting this deck over. Just by swapping out a single Urborg, Tomb of Yawgmoth, you have a day one deck ready to go that is a proven commodity over in Pioneer.
Rakdos Sacrifice
by darthjacen
60 Cards
$320.54
15 Cards
$63.97
---
Jund Sacrifice
Another deck that stems mostly from Standard after the debut of Arena, this deck won a Mythic Championship in Standard and ports over 100% when looking at the maindeck. While Jund Sacrifice isn't as powerful as it once was in Pioneer, it is still a deck that today puts up results and given the ease of porting, especially for Arena players who may have bought the deck during Standard, this is one of my top choices for long time Arena players when it comes to day one Explorer decks.
Jund Sacrifice
by darthjacen
60 Cards
$520.1
15 Cards
$103.05
---
Mardu Greasefang
This is yet another deck that doesn't require much updating at all to port directly over from Pioneer to Explorer. Having won the God of Pioneer tournament this past weekend, the power level of Mardu Greasefang can spike any tournament in Pioneer, so playing this deck day one of Explorer is a great idea to rush through some easy wins.
With a good base plan of playing the blood creatures and a two-card combo of Greasefang, Okiba Boss and Parhelion II, this deck can effectively end the game on turn 3. While like with Rakdos Sacrifice, you'll need to swap out an Urborg, Tomb of Yawgmoth, that's a relatively easy fix to ensure you start with a strong deck.
Mardu Greasefang
by darthjacen
60 Cards
$387.04
15 Cards
$85.07
---
Mono Blue Spirits
Finally, we have Mono Blue Spirits. This is a deck that continues to rise though the metagame of Pioneer and has been a persistent staple for months now. The main deck is only one card from Pioneer and that is Mausoleum Wanderer. While an important and powerful part of the Mono Blue Spirits deck, you can add in extra one-drop spirits to keep the mana curve the same.
While your interaction with spells on the stack is a little worse, you can always adjust the sideboard to include more counterspells if you feel like you need them. For now, though, I think this deck remains an incredibly powerful aggro deck that can get under midrange and controlling shells and then lock out their larger spells once they've garnered board superiority.
Mono Blue Spirits
by darthjacen
60 Cards
$101.82
15 Cards
$14.97
---
So, What's Missing?
Due to some key cards not yet on Arena , I suspect some top decks in Pioneer won't make it in time for the launch of Explorer. Decks like Lotus Field and Jeskai Ascendancy are lacking key elements of their combos, while decks like Izzet Control and Mono Red can rebuild, but they will be lacking enough pieces that the decks may not end up looking the same as the Pioneer version.
Outside of these decks that are missing key pieces, there are some commonly played staples that are not yet on Pioneer. Especially when looking at the sideboards of Pioneer decks, you will notice a distinct lack of portability in cards like Rending Volley, Chained to the Rocks, Notion Thief, and Invasive Surgery.
While this isn't a comprehensive list (find the complete list on Scryfall search) since the number of staple cards missing is enough to lead to potentially years of delays in getting Pioneer fully on Arena, just keep in mind when porting over decks from the Pioneer metagame that some decks will not be fully on Arena!
---
What to Expect Day One
While there will be plenty of brewing and experimenting in Explorer, I would venture to say that most players who are coming from established Arena or Pioneer backgrounds will start their Explorer journey with an established Pioneer deck closest to their favorite playstyle. With the diversity of decks that are playable in Pioneer right now, there's no lack of decks to choose from.
While there are some notable missing decks thanks to the lack of cards on Arena, such as Lotus Field and Jeskai Ascendancy Combo, these decks will likely come to Arena in due time. For now, though, I would look at the various Pioneer resources available (such as MTG Meta) and start figuring out what you want to play when Explorer comes to Magic Arena next week!
Thanks for reading and stay safe!