Five Underrated Historic Decks That May Be Excellent in Explorer
---
Hello everyone! With the advent of the new Explorer format, if you want to succeed early on, it's prudent to do your research. So far, the vast majority of players who are interested in the format have done just that.
Most of the preparation I've seen has involved been looking at the top Pioneer decks and simply porting them over to Explorer. This is an easy way to get a good gauge of what the format would look like and something I definitely recommend (and something we've done for you, check out the link below)!
However, something I haven't seen is approaching Explorer from the other direction. While Explorer shares the most roots with Pioneer, it's still quite similar to Historic as well so understanding the similarities can be equally helpful. Furthermore, since Historic is similarly powered to Pioneer, finding a deck that will port over nicely from Historic can be just as effective as one that comes over well from Pioneer.
Before I begin, I want to explain the caveat I'm approaching this list with. Pioneer and Historic share a rather large card pool, and thus, share some popular decks. While decks that perform well in both formats are obviously good indicators to what's going to perform well in Explorer, I will be avoiding those for this article as we want to find more hidden gems, not known quantities. With that, I will be excluding Izzet Phoenix, Cat/Oven strategies, and Mardu Greasefang as all of them have proven themselves in both formats. My second caveat is that these lists are in no particular order.
With that, let's examine my top 5 Historic decks that can make it in Explorer.
---
Five-Color Niv-Mizzet
(E) 5C Niv Mizzet
by DoggertQBones
60 Cards
$488.54
Sideboard
1 Cards
$5.99
WHAT IT LOSES:
5 Color Niv has had a very interesting history in Historic. Starting as a meme deck, Niv made absolutely no traction until Autumn Burchett, Arya Karamchandani, and Chris Botelho piloted it in a Mythic Championship to great finishes and absolutely trouncing the field filled to the brim with Izzet Phoenix. Since then, 5C has waffled in playability, but I've still been a relatively big fan of it as it has an unbelievable ability to grind out pretty much any deck in the format which is quite the feat. With Explorer coming, I feel that Niv may be able to shine there as well.
With a heavy emphasis on interaction and making it to the late game, I feel that Niv will be well suited to this faster format. Furthermore, since it only loses Territorial Kavu, it's able to keep most of what makes the deck so potent. On the flip side though, Niv also gets the last 5 triomes it desperately wanted making the mana base substantially more consistent. With the old triomes, playing Growth Spiral wasn't tenable as the deck didn't have enough Blue nor Green, but with an updated mana base, we can finally safely play some ramp in a deck that would want it more than anything.
Overall, I'm very optimistic about Niv being able to perform in Explorer and if this current version doesn't cut it, the deck is customizable enough to adapt!
---
Selesnya Humans
(E) Selesnya Humans
by DoggertQBones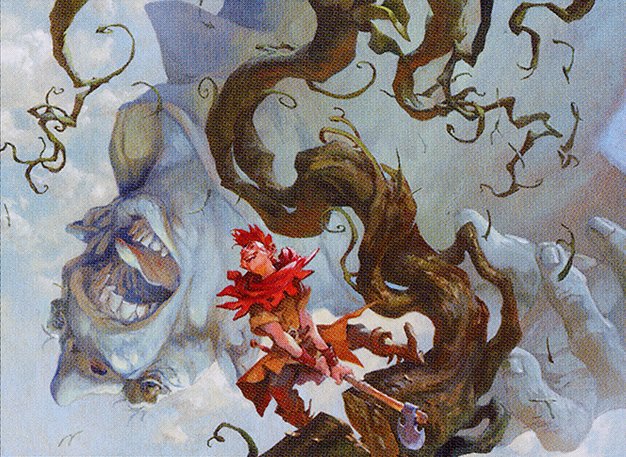 WHAT IT LOSES:
Next up on Historic decks that look promising in Explorer is Selesnya Humans! Humans has been a mainstay in Historic for quite awhile as it's very fast, streamlined, and has good disruption elements on top of that. I have always been privy to aggro decks (and Humans in particular), but this deck just seems well suited for Explorer as speed is going to be an important element for tackling the slower decks of the format.
In terms of what it loses, Esper Sentinel and Ranger-Captain are both great cards, but neither are at all vital for the functioning of the deck which is nice. Both were good against slower, spell heavy decks so we'll have to be more mindful of that when constructing a sideboard, but the deck will work as intended regardless.
While I doubt Humans could be the premiere aggro deck as long as Winota, Joiner of Forces is legal, it'll definitely have it's spot as a strong aggressive option.
---
Mono Red Burn
(E) Mono Red Burn
by DoggertQBones
60 Cards
$36.76
Sideboard
1 Cards
$5.99
WHAT IT LOSES
Up next is one of my pet decks from Historic: Mono Red Burn. Now you may be thinking that Mono Red Aggro ins a known quantity in both Historic and Pioneer, but I'd like to make a case for this iteration of the deck. Personally, although they seem very similar, I think they play out very differently. While Mono Red Aggro by all accounts is an aggro deck, Burn can play as aggro, or sometimes this weird combo-control deck depending on the matchup. I think this distinction is particularly important as it may be vital for beating Winota which is already widely considered to be one of the best decks entering the format.
What I like about Burn is how fast it can be while retaining a surprisingly strong interaction suite. There are going to be games that you kill on turn 4 and you're going to have some real slogs that'll make you appreciate the companion Jegantha, the Wellspring. Since it can do both, I find Burn rarely has a bad matchup to a deck, but rather a bad matchup to cards, generally those that can gain a lot of life. Furthermore, the deck loses functionally nothing as Pillar of Flame and Static Discharge are both cards that can be easily replaced (I was a big Discharge fan, but it isn't vital).
If you like decks with weirder play patterns or you're already a Burn aficionado, I feel that this is a great place to enter the format.
---
Izzet Combo
(E) Izzet Combo
by DoggertQBones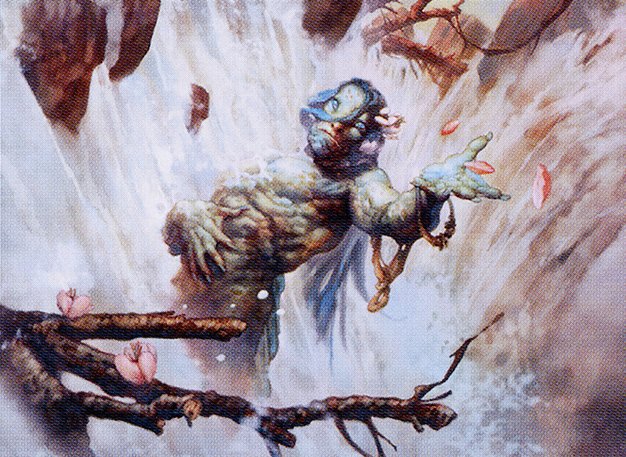 WHAT IT LOSES
Now we come to our penultimate list of the article, Izzet Twin! This is likely a rather unexpected inclusion as this deck sees extremely little play in Historic, but personally, I feel that it's criminally underrated. For a lot of decks, your game plan is just obscenely difficult to beat. You are just a pile of interaction until you suddenly win, and better yet, most decks don't have the tools to stop you. Artifact removal likely won't be too popular, counterspells will be limited, and big creatures are pretty hard to kill in a Fatal Push format.
Unlike the other decks on the list, I would say Izzet Combo does lose a decent amount from the port which is unfortunate. Hard Evidence was the best way to combo off bar none as it gave you two very relevant tokens which made excellent sacrifice fodder or even worked quite well individually. There isn't much that's more satisfying than playing a Hard Evidence against an aggro deck and watch them struggle to beat through an 0/3. Second, Pact of Negation was really nice insurance against the control decks as those could be rougher matchups.
While this deck does get weakened, I really like this deck's positioning in general. You have a proactive and hard to disrupt plan game 1 and the potential to have really excellent sideboard options. Between creature removal, counterspells, and even alternate win conditions, this deck can be surprisingly flexible in construction despite the game one configuration being so focused on it's main strategy. Since this deck is so powerful and adaptable, I think it could be a great choice moving forward.
---
Azorius Auras
(E) Azorius Auras
by DoggertQBones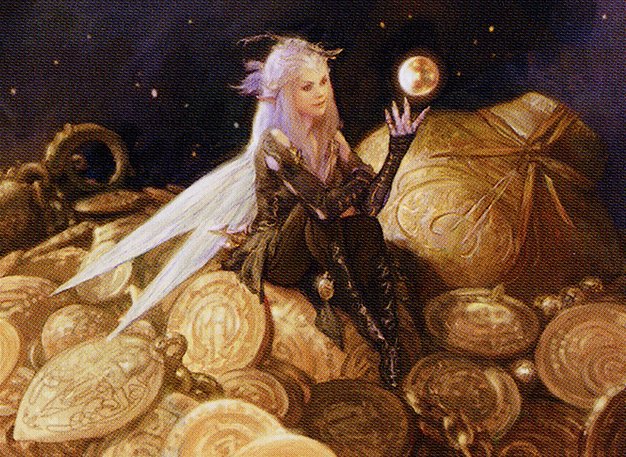 WHAT IT LOSES
For the final list of the article, we have Azorius Auras! I know it's weird to consider Auras an underappreciated deck when it's a well known quantity in Historic, but personally, I still think it's being slept on. The deck isn't good in Historic, I think it's obscene in Historic and have yet to be proven otherwise. The deck is so fast, grinds so well, and is incredibly hard to disrupt overall.
That said, out of all the decks in the article, Auras clearly loses the most from the format change. Esper Sentinel was a newer element to the deck, but was consistently solid as you could equip Auras to it without being embarrassed as you could generally recoup a card or two from it, even if they killed it. Lurrus of the Dream-Den is obviously another big hit as it could give the deck some really annoying inevitability that decks could struggle to break through. Personally though, I think the biggest loss is Kor Spiritdancer as it grew so quickly and made your game plan much more consistent. So with all these cards gone, I still think Auras can survive? I do!
Despite losing three great pieces, the core of the deck is still intact: play creatures that generate card advantage with Auras and play Auras. You have Sram, Senior Edificer that still draws a card with each Aura played, Stormchaser Drake that draws cards when it's targeted with an Aura, and Light Paws that can stack Auras whenever one is played. To help insulate them, you still have Selfless Savior, Spell Pierce, and even Karametra's Blessing if you need it. The deck definitely loses some of it's explosiveness, but most games you're more worried about having enough threats to outpace interaction rather than looking to race, as historically, Auras is very good at racing other decks. Furthermore, although you may think it wouldn't, Auras can also have access to a pretty great sideboard which can further help it in it's problematic matchups.
While Auras did get significantly weaker from Historic to Explorer, it should still be a respected strategy as the core was left intact and it is excellent against the grindier decks of the format.
While I'm sure there are plenty more decks that we could talk about, I believe these 5 have the highest chance of seeing play in the new format (once again, if we discount the decks that have proven success in both). They are all powerful, have their game plans intact, and could even be well positioned depending on how the metagame shakes up.
Thank you for reading! If you have any questions or just want to chat, make sure to join our Discord community!
Enjoy our content? Wish to support our work? Join our Premium community, get access to exclusive content, remove all advertisements, and more!