Standard Metagame Snapshot and Tier List Update – July 21, 2022
The best decks in Magic: The Gathering's Standard format, what to watch out for, and our recommendations.
Overview
With only a few weeks left until Standard's big rotation, the metagame has seemed to completely solidify. The tier 1 decks are way far ahead of the rest of the pack as the MTGO Standard Challenges seem to mostly be the same 4 or so archetypes occupying the top slots.
This isn't necessarily new for a Standard that's winding down, but the lack of impact the tier 2 options have been having isn't something that's generally common. Nevertheless, it seems this is the metagame we have to work with until September, and for what it's worth, the game play has remained relatively exciting despite the matchups being somewhat repetitive.
Since the top decks have more or less been established, I'll be doing shorter overviews this time around in an effort to not restate information everyone is privy to.
For the full metagame and tier lists:
As always, you can also check out the full metagame data and tier list over at MTG Meta for best of 3.
---
Events
While there weren't too many Standard events last weekend, being able to analyze two Standard Challenges alongside the information we can derive from ladder will be extremely helpful.
---
Tier 1 Decks
Jeskai Hinata
Jeskai Hinata by Fingers1991
by DoggertQBones
Standard
Control
best of 3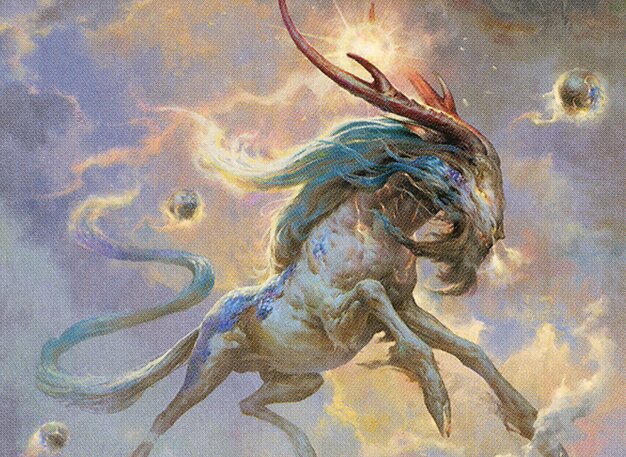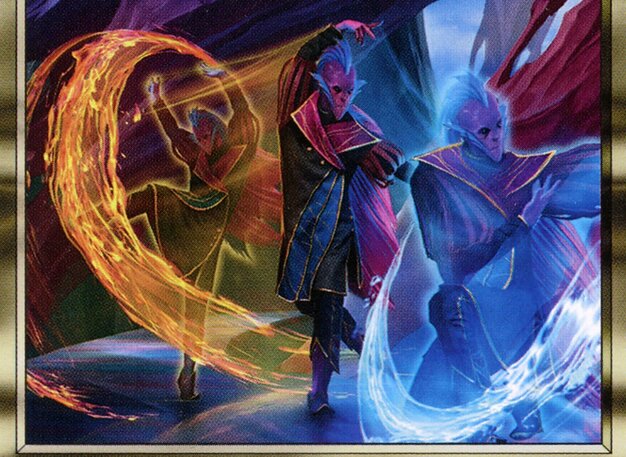 60 Cards
$448.42
15 Cards
$17.81
Powered by
Guide
While many tried to usurp the crown from Jeskai Hinata, none were successful. Week in and week out, Hinata occupies a vast majority of the top slots of any given tournament. The deck is simply too strong to be usurped it seems. With multiple game plans and a combo finish, there's just too much going on that even decks built in an attempt to counteract it can only do so much.
With the Standard rotation, Hinata will be losing two extremely important pieces in Goldspan Dragon and Magma Opus which will definitely break it's stranglehold on the metagame. Despite that, I have my doubts that this will be the last we hear of this Kirin as mana reduction effects are always something to keep your eye on.
Orzhov Midrange
Orzhov Midrange by Oscar_Franco
by DoggertQBones
Standard
Midrange
best of 3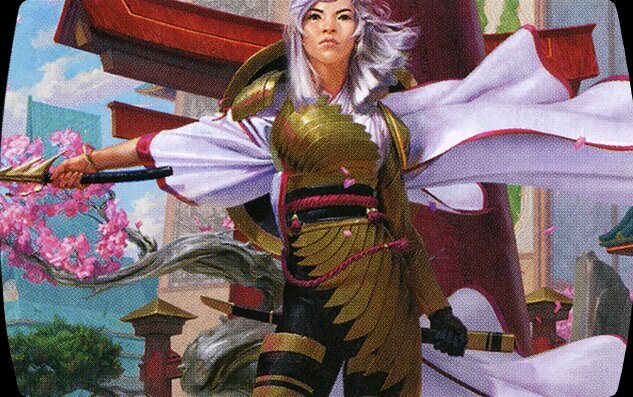 60 Cards
$392.76
Sideboard
15 Cards
$16.93
Powered by
Guide
While I did say the metagame is now solidified, it did actually undergo a rather big change somewhat recently! Orzhov Midrange has quickly cemented itself as a Tier 1 archetype with its ability to grind and interact. Presumably, the deck has seen so much success as it likely fares better against Hinata than it's Esper counterpart, but there isn't too much data to help back that up as of yet.
Never the less, the combination of early game pressure, hand disruption, and generally good interaction seems to be a winning formula for this metagame. Despite it not being able to take away the best deck award from Hinata and it being a bit nebulous if it's even better than Esper, it's still one of the best things you can be doing.
Esper Midrange
Esper Midrange by Mogged
by DoggertQBones
Standard
Midrange
best of 3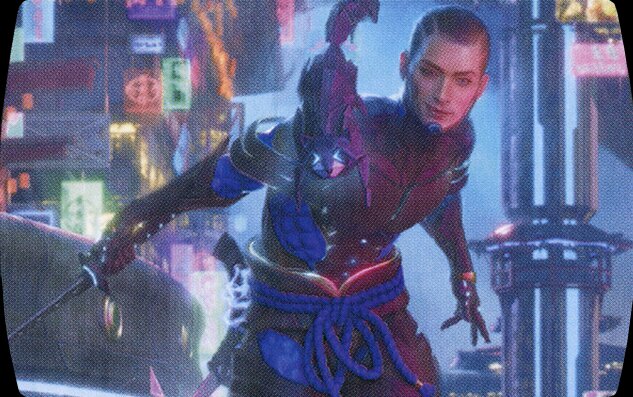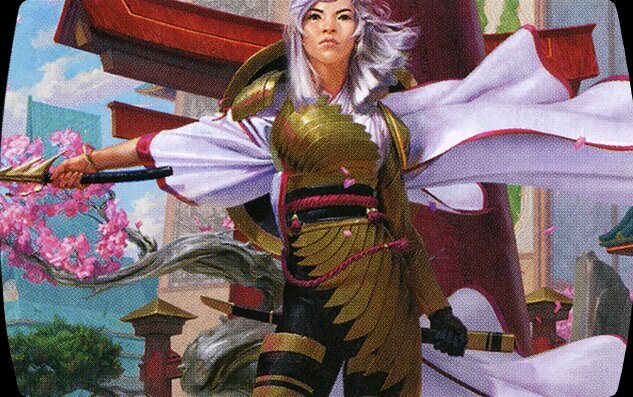 60 Cards
$487.72
15 Cards
$59.41
Powered by
Guide
Another not so surprising entry on our list, Esper Midrange has been a top deck ever since Streets of New Capenna has dropped. With great aggressive starts and varied interaction, Esper is the perfect encapsulation of a 51% deck. For those not familiar with the term, since Esper can do a bit of everything, it's seems to be marginally favored in every matchup it's in, but never wildly favored in any. The one exception to this rule is likely Jeskai Hinata, but Esper will just have to join the club on that one.
As I said in the Orzhov section, it seems pretty unclear if this or Orzhov is better in the current metagame. My gut is saying that Esper has the edge, but considering how quick Orzhov has taken over the tournament scene, I'll have to differ to the people's consensus. Either way, both are powerful decks that can easily rack up the wins with proper play.
Boros Aggro
Boros Aggro by bless_von
by DoggertQBones
60 Cards
$178.66
15 Cards
$9.99
Powered by
Guide
For our final Tier 1 entry, we have trusty Boros Aggro.
Boros is kind of like the gatekeeper into Tier 1 right now; beyond the aforementioned decks, nothing is better than it, but those decks seem to be much better than Boros. Despite it's popularity and it's ability to top 8 challenges, it seems to never actually win them as those spots are taken by Hinata, Esper, or Orzhov.
Aggro is at is best when it's not expected, but since it has been so popular for so long, every deck has a good plan for it. Boros is a great option if you want to go deep in a tournament or grind out some quick wins on ladder, but despite it being a Tier 1 deck, I'd argue you could still do better.
Tier 1 Overview
I believe with the addition of Orzhov, the Tier 1 of this Standard is officially locked up. These decks have just constantly performed vastly better than the other options and are the decks that are not just consistently taking the top spots of events, but completely dominating them. For the last few weeks, it's been very rare that I see more than a handful of decks that aren't one of these four in the top 16 spots of any given tournament and I expect that to be the case until a new metagame descends on Arena.
---
Tier 2 Decks
Grixis Control
Grixis Control by _Tutenji_
by DoggertQBones
Standard
Control
best of 3
60 Cards
$419
15 Cards
$113.03
Powered by
Guide
While finally being kicked from it's tier 1 status, Grixis Control does remain a reasonable option for Standard.
Initially heralded as the anti-Hinata deck, Grixis is able to fight off Hinata reasonably well, but seems to come up short in other matchups. That isn't to say it can only beat Hinata of course, but as other decks became more popular, Grixis became less popular, which clearly isn't a coincidence.
If you like Control decks that aren't cheating in spells, this does seem to be your best bet, but things definitely won't be easy if you're facing a more aggressive deck.
Grixis Vampires
Grixis Vampires by TunakTunak
by DoggertQBones
Standard
Midrange
best of 3
60 Cards
$453.94
Sideboard
15 Cards
$126.29
Powered by
Guide
While I am extremely privy to Grixis Vampires, it seems that my opinion isn't shared by the community at large.
Personally, I always felt that Vampires was a strong iteration of Esper as you gave up a bit of speed for the ability to grind better. However, I will definitely acknowledge that giving up speed in a metagame where Hinata is the best thing to be doing is likely not the way to go.
Vampires is a powerful deck with great threats and interaction, but it will definitely make games drag on which may not be ideal for certain matchups. Even though I have to ultimately relegate it to Tier 2, it will definitely still be one of my favorite options in Standard.
Mono Green Aggro
Mono Green Aggro by panza_quiroga
by DoggertQBones
60 Cards
$185.94
15 Cards
$30.67
Powered by
Guide
Since Wizards talked about their opinions on Standard and mentioned that Mono Green was underrated in their internal data, we've seen it have a few strong finishes.
I was a big fan of Mono Green when Rakdos Anvil was the deck to beat, and even now, it still seems like a solid option. Hinata has a lot of cheap removal, but with most of those spells dealing 2 or 3 damage, the 4 toughness creatures of Mono Green and their access to cards like Snakeskin Veil or Tamiyo's Safekeeping can be a real pain for them.
My inherent issue with Mono Green is that it's definitely rather draw dependent no matter the matchup you're in. If your cards don't line up extremely well with what the opponent is doing, you may just die off the back of that. Couple that with Mono Green's overreliance on Blizzard Brawl, and you have a deck that is definitely a bit of a lottery for a tournament.
Don't get me wrong, I do like Mono Green and respect it's strength, but it's also not the most consistent option.
Tier 2 Overview
The Tier 2 decks still definitely struggle against the hegemony of the Tier 1 decks, and despite both Boros and Orzhov fighting their way to Tier 1, I feel that path is now closed. The Tier 2, as usual, will remain as fine options for ladder and tournaments. However, as I mentioned before, I do feel that the difference between the Tier 1 and Tier 2 decks is definitely a bit larger than normal.
---
Tier 3 Decks
Tier 3 Overview
If the delta between tier 1 and tier 2 is vast, I'm not even going to get into Tier 3 decks. As of right now, there are no Tier 3 decks that I believe have any shot of reasonable mobility. This isn't to say that any deck not mentioned above is a Tier 3 deck with no shot. Strategies like Mono White Aggro or Jund Midrange are solid decks, but there's nothing in the Tier 3 category that I'm excited about.
---
Conclusion
With only a few weeks left, it's safe to say Standard has likely solidified. If you're just looking for a good deck on ladder, a nice thing about this metagame is that there's no shortage of strategies and archetypes that can suit your needs. If you need a deck for a tournament, I would highly suggest sticking to one of the four top decks as they really seem substantially better than your other options.
Thank you for reading!
---
Decklists
Enjoy our content? Wish to support our work? Join our Premium community, get access to exclusive content, remove all advertisements, and more!