Standard Metagame Snapshot: Top Decks for the Week of May 18, 2022
Our weekly metagame breakdown for the Standard format. We cover the movers and shakers, complete with decklists for both best-of-one and best-of-three.
Hello everyone! We want you to have the most up to date information on Standard, and initially, we did that by providing deck guides to fill out your knowledge. However, we realized that we could still do more so we're looking to be updating Standard's tier list weekly as well as provide analysis on the standout decks, whether they stand out for their strength, weaknesses, or they have a large change in positioning. As always, you can find the link to the complete tier lists below.
To compile this report, the first metric that I look at the most is recent tournament successes. Following tournament trends is generally the best way to dictate what decks are overperforming for the week and can cut through the noise of inaccurate data. The second metric I use is it's inherent positioning in the metagame with what decks it's good at beating and what beats it. The third metric is then win rate data where I see how the deck has historically done over it's tracked life cycle. Finally, I have the fourth determination of personal bias where I let my feelings fly on why I like a deck that isn't necessary empirical. This could be deck feel, perceived matchup strength, or any other metric I would discuss that's not already covered. With that, let's get into it.
---
This Week's Top Performers
Esper Midrange
Powered by
Bo1 Esper Midrange
by DoggertQBones
Standard
Midrange
best of 1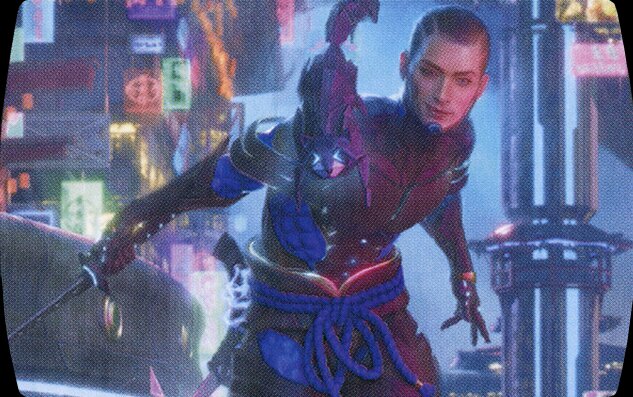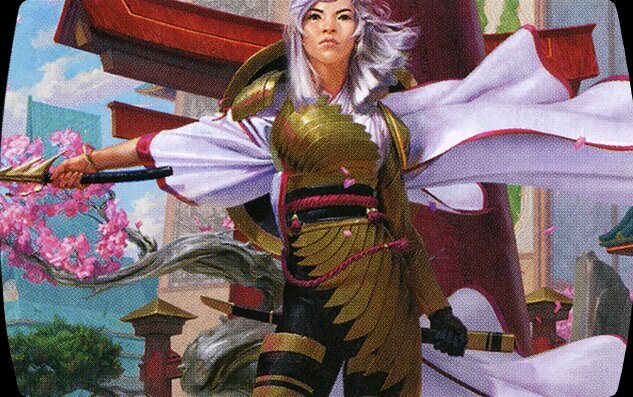 60 Cards
$466.18
2 Cards
$0.7
Esper Midrange
by DoggertQBones
Standard
Midrange
best of 3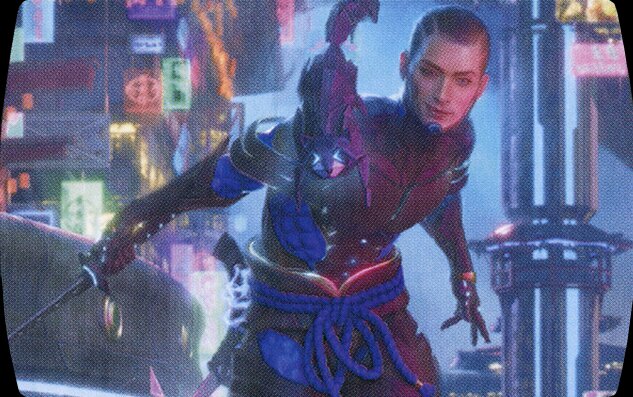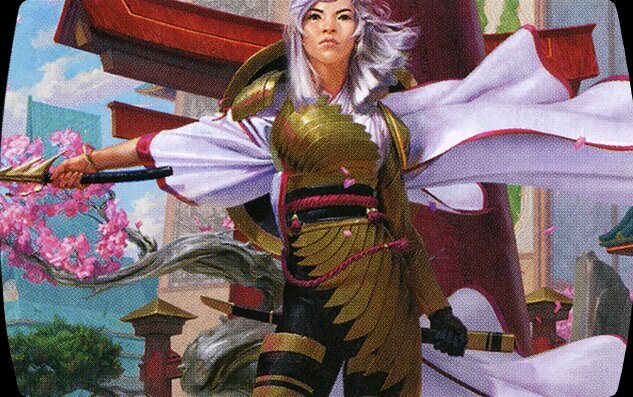 60 Cards
$515.5
Sideboard
15 Cards
$69.25
First up should absolutely be no surprise to those paying attention to the Standard metagame. Esper Midrange, I'd say, is the de facto best deck in Standard right now.
Put simply, it just seems to be an amalgam of all the best cards packed into one deck. Furthermore, considering nearly all the cards provide more than a card's worth of value, it's a difficult deck to beat out. Between the multiple planeswalkers, the absolute bomb that is Raffine, Scheming Seer, Legion Angel, The Meathook Massacre, and Wedding Announcement, you have a slew of cards that can generate so much advantage. However, when you have a deck that has a high density of value cards, generally speaking you can just go right over them instead of fighting the value war.
While that is typically the case, the rough thing with Esper Midrange is that they can be really fast too! Esper can just go Luminarch Aspirant or Tenacious Underdog, Raffine, Scheming Seer, into The Wandering Emperor which is an insanely difficult curve to beat if you're looking to go over Esper.
No matter what angle of attack you may have, Esper definitely can have the answer. The deck of course isn't unbeatable, but having all their bases covered and all their cards being value engines is a difficult strategy to meaningfully attack.
Naya Runes
Powered by
Bo1 Naya Runes
by DoggertQBones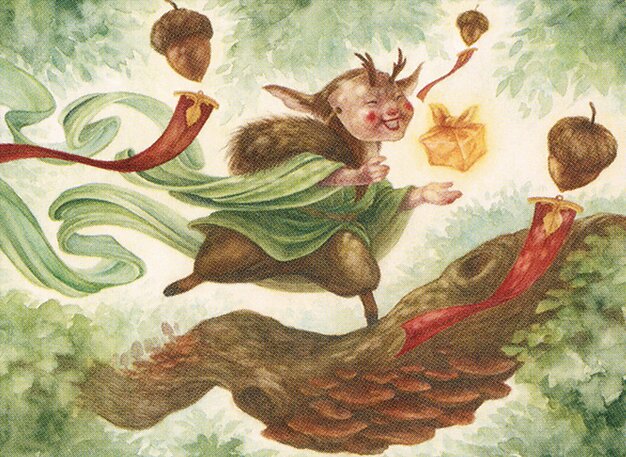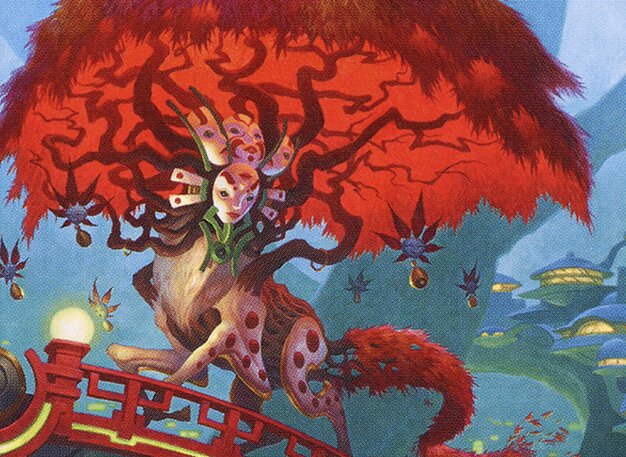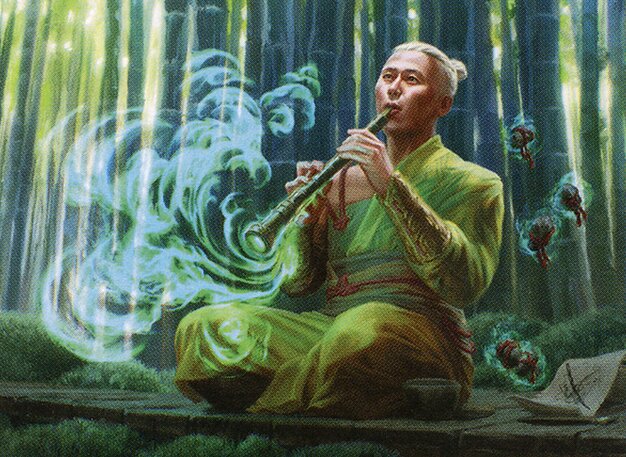 Naya Runes
by DoggertQBones
Standard
Midrange
best of 3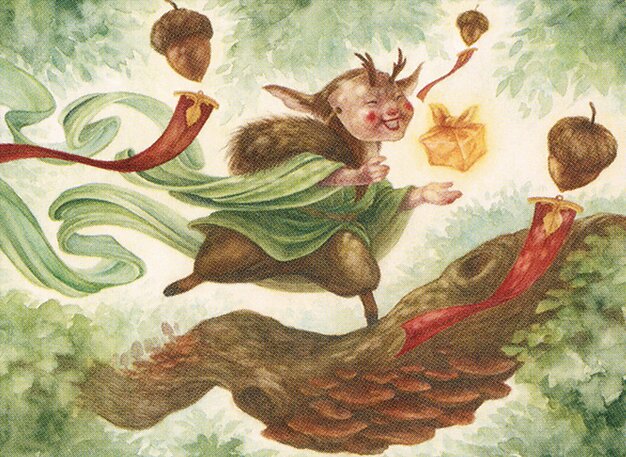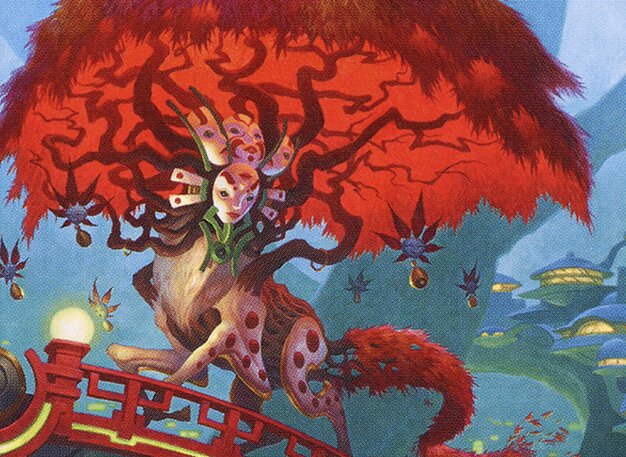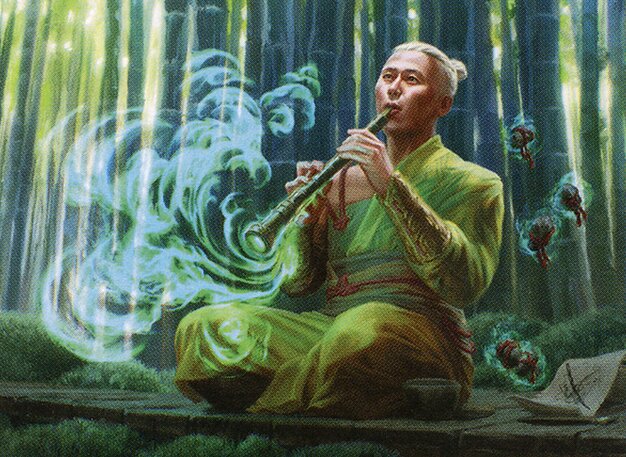 Creatures (16)
Enchantments (21)
Lands (23)
60 Cards
$275.88
15 Cards
$23.37
Once again, we have another entry that's no big surprise for those versed in Standard. Like Esper, Naya has been a fixture in Standard for the length of New Capenna's release and well before it as well.
Rather than being a deck that has it all like Esper, Runes is a much different beast. You have a good amount of card advantage engines which can keep the gas flowing, but ultimately the power in the deck hinges on how hard their threats hit. Every threat in Runes is terrifying with no exceptions. Generous Visitor, Kami of Transience, and Runeforge Champion can all grow to huge proportions and obliterate any opponent within a few turns. Jukai Naturalist, while not winning the game by itself, combos with Runeforge Champion and is just generally insane in a deck with so many enchantments. With how hyper efficient this deck is, it demands respect in any matchup it's played in. If the opponent isn't playing a finely tuned deck or doesn't have an abundance of removal, they're going to be crushed.
I would definitely argue that Runes is easier to hate out than Esper as a plethora of removal will do the trick, but the deck is so powerful that it's easily the second pillar of the Standard meta alongside Esper.
Jund Midrange
Powered by
Bo1 Jund Midrange
by DoggertQBones
Standard
Midrange
best of 3
Jund Midrange
by DoggertQBones
60 Cards
$478.46
15 Cards
$76.51
When I started writing this article, I had a small section saying that it's an Esper and Naya world and until the Pro Tour, that's probably not changing. Imagine my surprise when I saw the Sunday Standard challenge results! Not only did Jund Midrange win that event, it got second, and another top 8 appearance as well. For a new build of a deck, THREE top 8 finishes and two of them as the top 2? That's utterly insane.
So what makes this deck tick? To me, it seems to be a lot of the same elements as Esper that's propelling this deck to victory. You have a lot of good value cards with your planeswalkers, Esika's Chariot, and Fable of the Mirror-Breaker so it's difficult to grind you out. You can have fast starts with Tenacious Underdog, Bloodtithe Harvester, Ob Nixilis, the Adversary, and Esika's Chariot so your opponents can't just durdle. However, a bit unlike Esper, Jund opts for more removal to interact, but with the versatility of Riveteers Charm, your removal can be card draw or even graveyard hate as well!
While the deck itself definitely lends itself to be a strong option, I think it found so much success for two reasons. First off, it was obviously unexpected and that gives a deck a lot of stock in a tournament. More importantly, it does the same thing as Esper, but just a little bit bigger. In midrange metagames, it's not surprising to see midrange decks slow down in order to capitalize on that meta, but most were probably assuming you'd have to do that with Esper. Jund hits from a different angle where it has more interaction for Esper's scariest threats and also pays more respect to the Runes matchup to not get punked out there. If the Pro Tour wasn't this weekend, I wouldn't be surprised to see this flood the ladder within the next few days, but it'll be interesting to see if this deck can take the Pro Tour by storm as well.
---
The Deck's Looking To Break In / Next Best Options
Esper Angels
Powered by
Bo1 Esper Angels
by DoggertQBones
Standard
Tribal
best of 1
60 Cards
$280.12
Sideboard
3 Cards
$1.05
Esper Angels v2
by DoggertQBones
Standard
Tribal
best of 3
60 Cards
$280.12
Sideboard
15 Cards
$18.57
Now if we're talking about decks that are still on the cusp, I'm still pretty high on Esper Angels. While it may not be the best positioned at this moment, I think it can be with a few meta shifts.
So let's answer the question: when would Angels be well positioned? I believe it to be an inherently powerful deck so it doesn't need a super specific metagame to thrive which is a good start. However, by the virtue of their creatures, you would ideally want a heavier creature metagame to capitalize on their high toughness. The deck blocks exceedingly well, but on top of that, your creatures race extremely well as they all fly and scale up. So would the metagame move towards more creature decks? Potentially, but hard to say. Naya Runes is definitely the scariest proposition for a lot of creature decks as they are really good at creating a large creature with lifelink. However, while more midrange decks slow down, faster decks can take this opportunity to capitalize on their sluggishness to beat them down quickly. If they do, Angels will be a great deck to check them.
While I may be asking for more than is feasible, even if the metagame doesn't skew towards creatures, you're still playing powerful threats and since you're in Esper, you have access to strong removal as well.
Mono White Aggro
Powered by
Bo1 Mono White Aggro
by DoggertQBones
60 Cards
$114.76
Sideboard
3 Cards
$1.05
Mono White Aggro
by DoggertQBones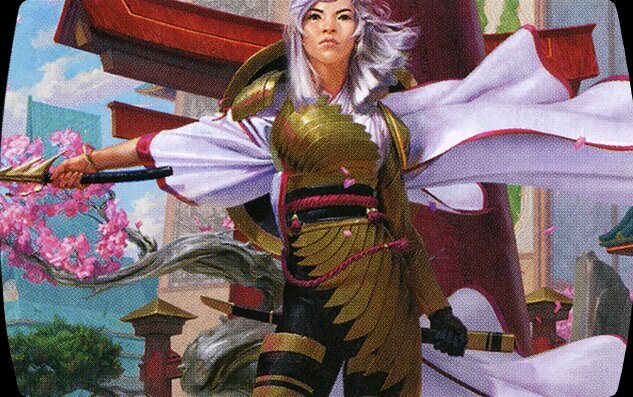 60 Cards
$265.92
15 Cards
$33.39
Speaking of the metagame moving to a more creature deck direction! Mono White has been a main stay for quite awhile, but easily waxes and wanes in popularity depending on the meta around it. With the massive uptick in The Meathook Massacre some time ago, Mono White has definitely had it rough. However, the popularity of the hooks and their meat may be starting to lessen.
While an insanely powerful effect, Meathook is really good against small creature decks which, as you may have noticed, there's very little of right now. It's pretty embarrassing against other midrange decks so lists are very slowly cutting them, but I believe they'll continue to dwindle in the upcoming days. Even though there are still a good amount of them around, Mono White is still starting to find success once again.
Mono White will do what it always does, be blisteringly fast and demand the opponents do something relevant before they hit 0. Mono White in particularly can be well positioned in this meta as not only is it very fast which pressures the midrange decks, you have a lot of removal for Runes as well so you aren't just a dog in that matchup. While I think the metagame needs to slow down a bit more for Mono White to truly shine again, I don't think it's going to be particularly long until we see Mono White absolutely dog a tournament when people aren't expecting it.
Boros Aggro (Best-of-One)
Powered by
Bo1 Boros Aggro
by DoggertQBones
To change things up a bit as the Pro Tour is undoubtedly going to turn Standard on it's head, I wanted to highlight two Bo1 decks that caught my attention. A Mono White variant doing well in Bo1 is definitely no surprise, but how about one that had no presence and suddenly became the number 1 deck on Untapped? Now that's interesting!
While Untapped has the deck labelled as Boros Burn for it's modest 8 burn spells, I think it is much more an aggro deck. Nevertheless, this deck has a lot of things going for it. You have a fantastic curve, you have a plethora of removal (where most of it doubles as reach too), and your card quality is quite high. The stand out for the deck has to be Sunrise Cavalier which I didn't even know exist prior to seeing this decklist! That said, a 3 mana 3/3 with Trample, Haste, and can scale is nothing to sneeze at.
Another nice function of the deck is the mini modify theme that works well with the lone 4 drop, Thundering Raiju. Nearly every creature in this deck can gain a +1/+1 counter one way or another so Raiju can deal massive amounts of damage even on the first attack! That said, I'm almost surprised that this deck isn't playing Kami's Flare as it would likely be pretty good in this deck but perhaps the versatility of Roil Eruption is better.
Overall, despite being another aggro deck in a meta filled with them, seeing a brand new take on a classic archetype is always fun to see.
Esper Aggro (Best-of-One)
Powered by
Bo1 Esper Aggro
by DoggertQBones
For the final deck of the article, we have another take on the Mono White shell!
There was a huge buzz a few metagames ago when Mono White decided to splash not one, but two colors to gain access to Halana and Alena, Partners and Snakeskin Veil. It may have seemed crazy then as Faceless Haven was such a big draw to mono colored decks, but with it's banning, going a little buckwild on the mana base doesn't draw as much of an opportunity cost.
Following Naya's example, Esper looks to be the next iteration of the Mono White archetype. This time, Mono White splashes Raffine, Scheming Seer and Obscura Interceptor in the already powerful shell. To me, I absolutely love this innovation. Raffine is an absurdly powerful card and in a deck that can accrue multiple Connive triggers quickly, it seems like a match made in heaven. Obscura Interceptor on the other hand is the type of back breaking effect I like to have in my aggro decks. The opponent is already going to be on the back foot as you're such a quick deck, and then when they can finally start casting spells to get back into the game, you just stall them for a turn and get a creature out of the deal? Brutal.
Unlike Boros Aggro, I could actually see Esper making it's way into Standard as it's less reliant on a creature centric metagame and could gain a lot of stock in the sideboard by having access to more colors. It'll be interesting to see how it develops on the Bo1 ladder and I'll definitely be interested to see if it has Bo3 applications as well.
Thank you for reading!
---
Decklists in this Article
Enjoy our content? Wish to support our work? Join our Premium community, get access to exclusive content, remove all advertisements, and more!