Hello planeswalkers! I am The MTG Hero. Since we took a look at Jund Werewolves last article, I figure it is only natural that we look at another side of the RG(x) family and what I view as an anomaly in current Standard – Naya Midrange!
Background
Naya has been played by a bunch of players to respectable finishes but hasn't been able to break through to top tier. This is the perfect example of a deck that has been relegated to "gatekeeper" status which is a deck that is better than decks in tier 2 but not as strong as decks in tier 1. Some also call this tier 1.5.
The reason I say this deck is an "anomaly" is because all the players that have piloted the deck have run the version that Hisamichi Yoshigoe played to a top 8 finish in the New Capenna Championship and have not changed the list.
SELESNYA MIDRANGE (HISAMICHI YOSHIGOE (NICKMAN))
by darthjacen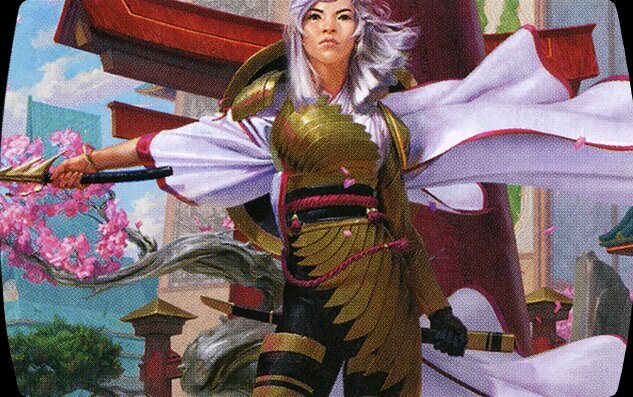 60 Cards
$410.98
15 Cards
$26.47
Literally the ONLY change in most of the Naya decks I have seen is if they should play 4 copies of Archon of Emeria in the side and 1 copy of Portable Hole or 3 copies of Archon and 2 copies of Portable Hole.
To me this shows that the deck has potential and that there is definitely something there to explore, but development has become stagnant, and no one is trying or has taken the time to innovate the deck and take it to the next level. It is almost like a forgotten deck with new decks moving around it and everyone else just leaving Naya for someone else to figure out. Well, I guess that someone is going to be me!
The Deck
This is my suggested updated deck:
Naya Midrange
by The MTG Hero
Standard
Midrange
best of 3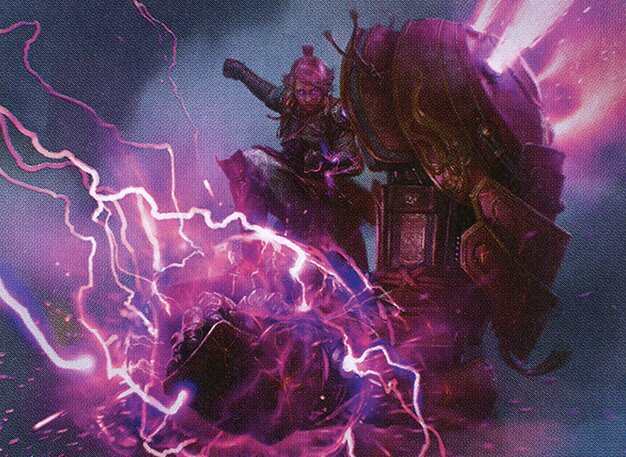 60 Cards
$410.42
15 Cards
$15.27
Changes to the Deck
The first obvious change I made to the deck is the removal of Skyclave Apparition, Workshop Warchief, Sanctuary Warden and Emeria's Call. I did this for a few reasons: The first, is the deck is already trying to support The Wandering Emperor and Legion Angel which are basically just better cards than the ones listed, having a lot of double and triple color requirements of the same type is very taxing on a mana base since we are a three-color deck. Removing them relieves some of that pressure.
Secondly, this lowers the curve of the deck back down and reduces the "clunkyness" of the deck that a lot of midrange decks suffers from since getting a hand of one or two lands and a mix of 4 and 5 drops is just bad and feels worse. Lowering the curve is going to be huge and always something you should look to do if the deck allows it.
The obvious replacement card to me was Brutal Cathar. It gives us an Apparition removal effect but can also flip into a reasonable attacker and blocker. It can also give us pseudo-card advantage by exiling multiple cards as it flips back and forth. We can also pair it with Reflection of Kiki-Jiki to remove more blockers or attackers, and Esika's Chariot can even make copies of the tokens created with Reflection so the sky is the limit on removing blockers with this deck. I think it was an easy inclusion.
I think Hisamichi Yoshigoe just really liked Emeria's Call because 4 is way too many in my opinion. The only logical motive I can gather for playing so many is that it gave him more white mana for the double white spells when needed but wasn't a dead card later in the game. Since we relieved some of that pressure, I don't think it is as needed and we can add some more cards to strengthen the core of the deck.
I moved up to two copies of Valorous Stance. This is just a fantastic card and I basically always want it in my deck for basically every matchup. It removes any large problematic creature and gives our creatures a layer of protection from removal spells or gives us a nice combat trick when our opponent wants to trade.
I also added two copies of Fateful Absence. This is a solid removal spell that I think compliments Valorous Stance since it has no requirements, can hit planeswalkers and smaller creature lands like Den of the Bug Bear. Giving a Clue token to replace the card removed is normally something I dislike in midrange and control decks, but in this case, I think it is more than acceptable.
I also altered the manabase quite a bit. There is little to no reason to run that many basic lands especially when we are running channel lands and creature lands that only tap for a single color. I generally just want one or two in my lists to fetch if my opponent has Field of Ruin or a Boseiju, Who Endures.
I also really like Den of the Bugbear with Wedding Announcement as it makes a powerful board on its own that is hard for a lot of decks to beat. I also run a single Cave of the Frost Dragon because it is a great game ender in cooperation with Luminarch Aspirant making it a giant flying threat.
Cards Not in the Deck
I love this creature land and it is very good. In this deck, however, Den of the Bugbear and Cave of the Frost Dragon are just better with Wedding Announcement and Luminarch Aspirant.
I think a lot of players want to jam the Charms in any deck that matches the colors and that is just not a good move. This card is clearly intended for token strategies and not suitable for a midrange deck like this.
Sure, it can be a removal spell, but if we are that ahead on board we are already in as solid position anyway and it is useless after a sweeper. If I wanted more removal, I would rather just play another Fateful Absence since it helps when we are behind or a head. The other modes are just bad versions of effects we already have.
Geez, I love this card. If I had to play more than 60 cards, then I would add this. As it stands in current Standard it seems just too slow in this deck and lines up poorly against the current meta outside of a few decks.
This card was originally in the deck and does synergize well with Fable of the Mirror-Breaker like Brutal Cathar, but due to the double White mana cost it is just not as good. I would probably play Circle of Confinement before I played a single copy of this.
Playing the Deck
Since we don't have any 1-drops our game plan doesn't start until turn two. I will often lead on a tapped land on turn 1 or creature land. If you can cast a spell on turn two, you are fine. The 2-drop I prioritize playing first is Gala Greeters since it requires other creatures to enter the battlefield to get its effect, it is only logical to get it on the field ASAP. Greeters just pairs perfectly with Chariot, Announcement and Reflection. Greeters also give us a steady supply of treasure tokens which can ramp us or allow us to abuse Voltage Surge by sacrificing treasures to remove most creatures we will come across.
Turn 3 the deck comes alive and has a ton of options. I will often lead on Fable of the Mirror-Breaker since it gives us the most value by giving us another Treasure producer in the goblin token, gives us a form of card selection on chapter two, and then the flipped side allows us to make copies of creatures to make use their effects. Getting an extra +1/+1 counter off a Luminarch Aspirant copy is a favorite play of mine to really clock the non-interactive decks.
Wedding Announcement is the other primer 3-drop giving us 3 bodies or drawing us extra cards. We can manipulate which of these effects we need by attacking with the correct number of creatures for the corresponding situation. When Announcement flips, we get an anthem effect for our creatures. This makes our tokens much more threatening and makes Den of the Bugbear a powerful game ending threat.
Brutal Cathar is an amazing 3-drop that gains us a huge tempo swing by removing a troublesome creature. Cathar also changes how our opponent plays because if they let it flip, we get a powerful attacker that we can flip back over to remove another creature. Cathar also pairs well with Reflection of Kiki-Jiki since we can make a copy of Cathar and exile another creature until the end of the turn.
Everyone who reads my articles, follows my stream or watches my videos knows that I think Esika's Chariot is just bonkers broken. In this deck we can use Chariot to make copies of other creature tokens made with Reflection of Kiki-Jiki I have had a Brutal Cathar in play, made a copy of it with Reflection, then attacked with Chariot, making another copy of Cathar, exiling another creature and get in for big damage. This combo makes blocking us almost impossible. Chariot can also make copies of treasure tokens giving us an extra mana or two or letting us use them as food for Surge to allow it to hit for 4 damage to remove larger threats.
Matchups and Sideboard Guide
Grixis Vampires
In this matchup, we want to take on a more controlling role and generally they will too. As a result, cards like Gala Greeters and Luminarch Aspirant that either trade for a removal spell or come down late and get outclassed by their creatures while being unable to catch up is not as good here.
I bring in all of my removal and Tamiyo's Safekeeping as a pseudo-counterspell for their removal. Archon of Emeria is interesting since they often don't often cast more than one spell a turn anyway, but they generally play a ton of nonbasic lands which will enter tapped and that can often put us ahead enough to grind them out.
Mono Green Aggro
Their creatures are just bigger than ours and we get little value out of making 1/1s or a 2/2 on turn three when they are playing 3/3s and 4/4s. This is why we bring in all the removal we can with Outland Liberator and Rip Apart to handle Esika's Chariot.
Tamiyo's Safekeeping protects us from their fight effects such as Blizzard Brawl or Master's Rebuke and can keep us from getting blown out in combat by making our creature indestructible. Removal is our best friend here but watch out for protection spells like Snakeskin Veil and their opposing Tamiyo's Safekeeping.
Izzet Dragons / Jeskai Combo
Against the dragon decks we have to get under them. Paladin Class makes their cheap removal much worse if they choose to use it at instant speed, making us harder to tempo out. Tamiyo's Safekeeping is basically a counterspell for removal and Archon of Emeria shuts off the Show of Confidence combo.
Brutal Cathar is often dead unless they have Goldspan or another creature in play, but since they are a control style deck, I want to get in, not hold a 3-drop "soft" removal creature that is just going to get bounced and removed. It is replaced by hard removal in Thundering Rebuke.
Runes
This is a lot like the Mono Green matchup, but they are much weaker to removal since they often load up one or two creatures with enchantments and leave themselves open. We take on the role of the control deck here.
Wedding Announcement and Fable of the Mirror-Breaker are just too slow, and they will run over the tokens with ease. We replace them with all the removal we have in the board and bring in Archon to stop them from chaining Runes together limiting their plays and shutting off the effectiveness of Showdown of the Skalds.
Tips and Tricks
Reflection of Kiki-Jiki removes the token at the beginning of the end step. This means that we can make a copy during the end step and keep the token during our turn with the ability to make another token during our turn.
Esika's Chariot can make copies of tokens made with Reflection of Kiki-Jiki (you can keep the copies permanently) which can allow for mass removal of blockers with Brutal Cathar.
Leading on a tapped land over a creature land is generally better if you are trying to ensure you can make a play on turn two.
Esika's Chariot can make a copy of Treasure tokens. This is useful for making sure you have an artifact to sacrifice with Voltage Surge or just ramping us a head.
You control what effect you get with Wedding Announcement. Think and act accordingly. If you need cards then attack with more than one creature, if you don't, growing the board for free generally can be a better play. I see a lot of players needing a removal spell but not take the draw effect!
Don't be afraid to load up a Cave of the Frost Dragon with counters to clock the opponent.
Conclusion
I think this is a definite upgrade to the previous build. I love playing this deck and it has become one of my favorites. So much so that I plan on building it in paper to play locally and maybe take to a few larger Standard events. I don't know how much more of an endorsement I can give this deck! It's solid and can play its way out of most situations.
If you are a fan of aggressively slanted midrange decks, then I highly suggest giving this deck a try. As always, my clickable links will be listed below! Be sure to subscribe on YouTube and a follow on Twitch for more decks and content!
Until next time Planeswalkers, Hero out!