Top Mythic Decks – June 2022 Ranked Season – Week 3
MTG Arena is on the third week of its June 2022 Ranked Season, and the competitive players have been busy either playing constructed events for the Play-In event points, or vying for the top #250 on the Mythic ladder. This month's card style rewards for reaching Gold and Platinum are Syndicate Infiltrator and Gala Greeters, respectively.
Previous Editions:
This weekend we have the best of 3 Explorer events: The Qualifier Play-In and the Qualifier Weekend. After that, players will see Alchemy Horizons: Baldur's Gate on July 7, where we will get a set dedicated for Alchemy and Historic with 250 new cards, events, draft, and even its own Mastery Pass.
Without further ado, let's take a look at some spicy Mythic decks that were shared by the community this month! As always, you can share your deck using our deck builder, Tweet us at @mtgazone or give us a shout on our Discord! You can find the complete list of all the Mythic decks for this month at the bottom.
4C Enigmatic Incarnation
by Altheriax
Enchantments (22)
Lands (34)
80 Cards
$502.5
15 Cards
$246.45
If you're looking for a fun deck that can also win at the same time, Altheriax has a deck for you this week built around Enigmatic Incarnation. It provides repeatable toolbox value and we also have Yorion, Sky Nomad to reuse all of our enter the battlefield enchantments and creatures to outgrind the opponent.
Though the deck is fun, it's also surprisingly difficult to play optimally and master because you have access to so many different lines. To see the deck in action, check out Altheriax's detailed deck guide:
Mono Green Stompy by Dafore
by MTG Arena Zone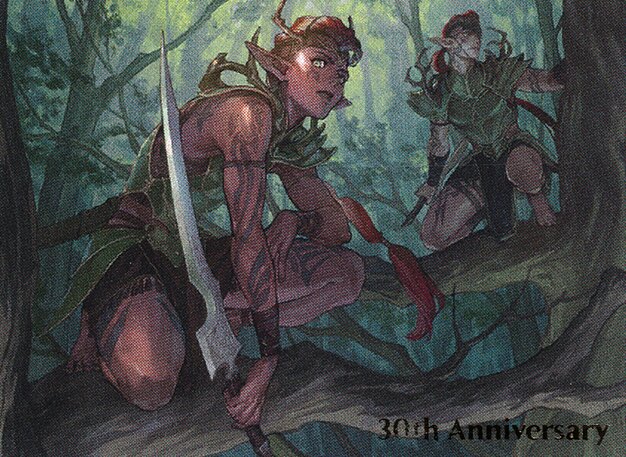 60 Cards
$233.92
Sideboard
15 Cards
$150.29
Mono Green Stompy may not always occupy the title of the best deck in the metagame, but it has a lot of positive qualities that can still win a lot of games (as DoggertQBones can attest to in his Alchemy and Standard Mono Green deck guides).
Basic mana, a straightforward aggro plan, fast pace of games, and relatively simple decision making. 29 creatures combined with the almighty Collected Company consistently applies immense pressure to your opponents!
Dafore, himself has written a dedicated deck guide for his latest build of Explorer Mono Green Stompy – check it out!
Mono Green Ramp
by MTG Arena Zone
60 Cards
$245.14
15 Cards
$153.37
Explorer is currently missing Nykthos, Shrine to Nyx for the Devotion and massive mana payoff, but Rakdos Midrange has been a strong option in the metagame lately, and this is a good way to go over the top with bigger spells and cards that give you a lot of value.
Interaction with planeswalkers is still relatively low on the radar at the moment in Explorer, and could shine in the right hands.
For a deeper dive into the deck, check out our dedicated Mono Green Ramp deck guide by our Explorer expert Skura:
Toxic Control
by CopieRightGaming
Standard
Control
best of 1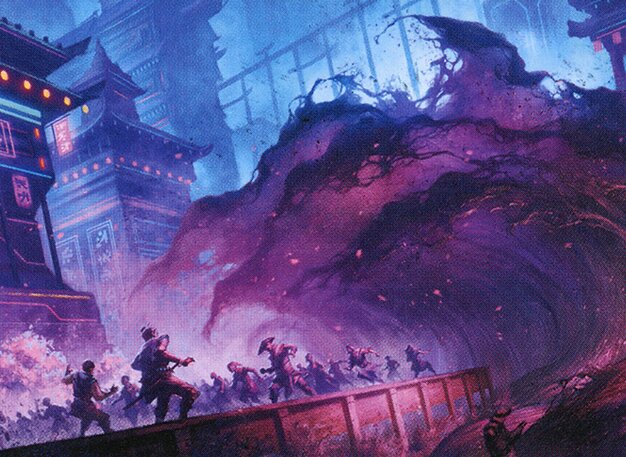 Here's a Golgari Fight Rigging deck for Standard, with more of a control element. Toxrill, the Corrosive and Sarulf, Realm Eater is especially great in an aggro-heavy best of 1 metagame, and Invoke Despair is just an all-round fantastic spell to overtake the slower opponents.
Be sure to check out CopieRight's video on the deck's gameplay and commentary!
Sultai Ultimatum
by MTG Arena Zone
80 Cards
$505.66
15 Cards
$82.89
Here is another Emergent Ultimatum deck! Last week, we looked at a deck by El_Gran_Boa that looked to cheat out the spell with Fight Rigging. Here we have a more traditional approach of ramping out lands and slow down your opponent as you build up.
As mentioned above, ramp decks such as this can dodge a lot of interaction with your opponents and big spells can go over the top of opponents that play midrange!
Top Mythic Decks – June 2022 Ranked Season
End Step
This column is our weekly roundup of decks players are using to climb the ranked ladder on MTG Arena. Our goal is to curate and post a variety of deck archetypes and interesting card choices at the end of each week to help you keep up to date with the latest trends in the metagame.
If you have any decks you'd like to see featured, please use our deck builder, Tweet us at @mtgazone or give us a shout on our Discord!
Enjoy our content? Wish to support our work? Join our Premium community, get access to exclusive content, remove all advertisements, and more!