The first ever Wizards Presents program is being live streamed on August 18, 2022 at 9 AM Pacific Time on the official Magic: The Gathering YouTube channel and Twitch. It is Wizards of the Coast's biggest announcement day of the year, showing off upcoming releases for Magic: The Gathering and Dungeons & Dragons with exclusive looks into what's to come for the next year – and even a few surprises!
Most importantly for our MTG Arena players, it kicks off the spoiler season (full schedule here) for the upcoming expansion Dominaria United, which lasts for one week leading up to its release on September 1, 2022. We will be seeing a whole bunch of cards being previewed from this broadcast itself, as well as from other content creators throughout the day.
Beyond that, we also get to see what's to come for the rest of the year in 2022, from The Brothers' War, as well as the sets in 2023 (which may include further details on the Universes Beyond Lord of the Rings set).
All information from the stream will be posted here as they come – so bookmark this page and come back later! In the meantime, why not check out all the artwork and card names revealed from the Building Worlds video and speculate away?
---
Magic: The Gathering 2023 Release Schedule
Phyrexia: All Will be One (Winter 2023)
March of the Machine (Spring 2023)
March of the Machine: The Aftermath (Spring 2023)
Wilds of Eldraine (Fall 2023)
Lost Caverns of Ixalan (Winter 2024)
Dominaria United
Liliana of the Veil
Liliana of the Veil is headlining Dominaria United, teased by Mark Rosewater as a popular planeswalker reprint.
The Raven Man
Squee, Dubious Monarch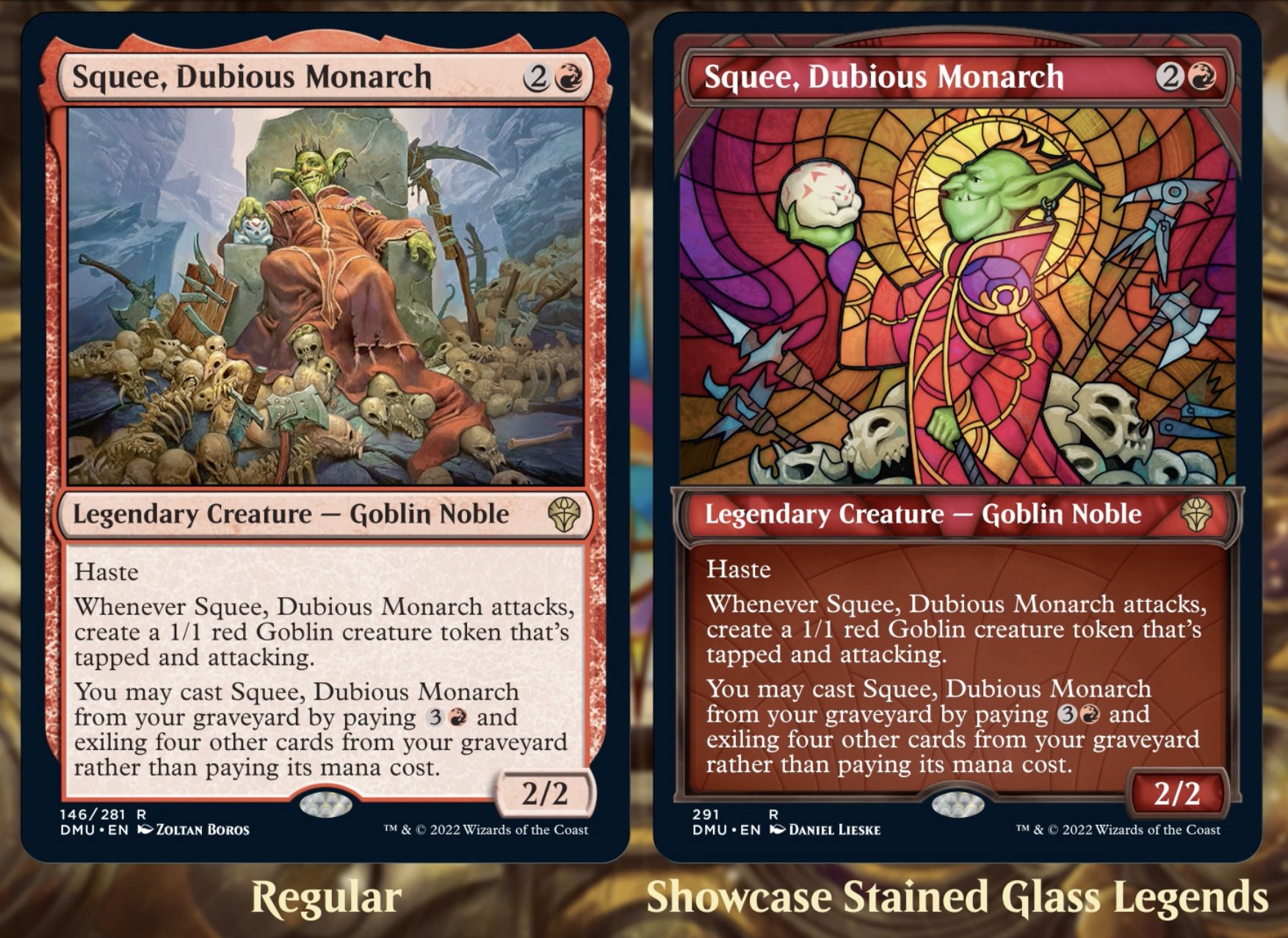 Jhoira, Ageless Innovator
Zur, Eternal Schemer
Sol'Kanar, the Tainted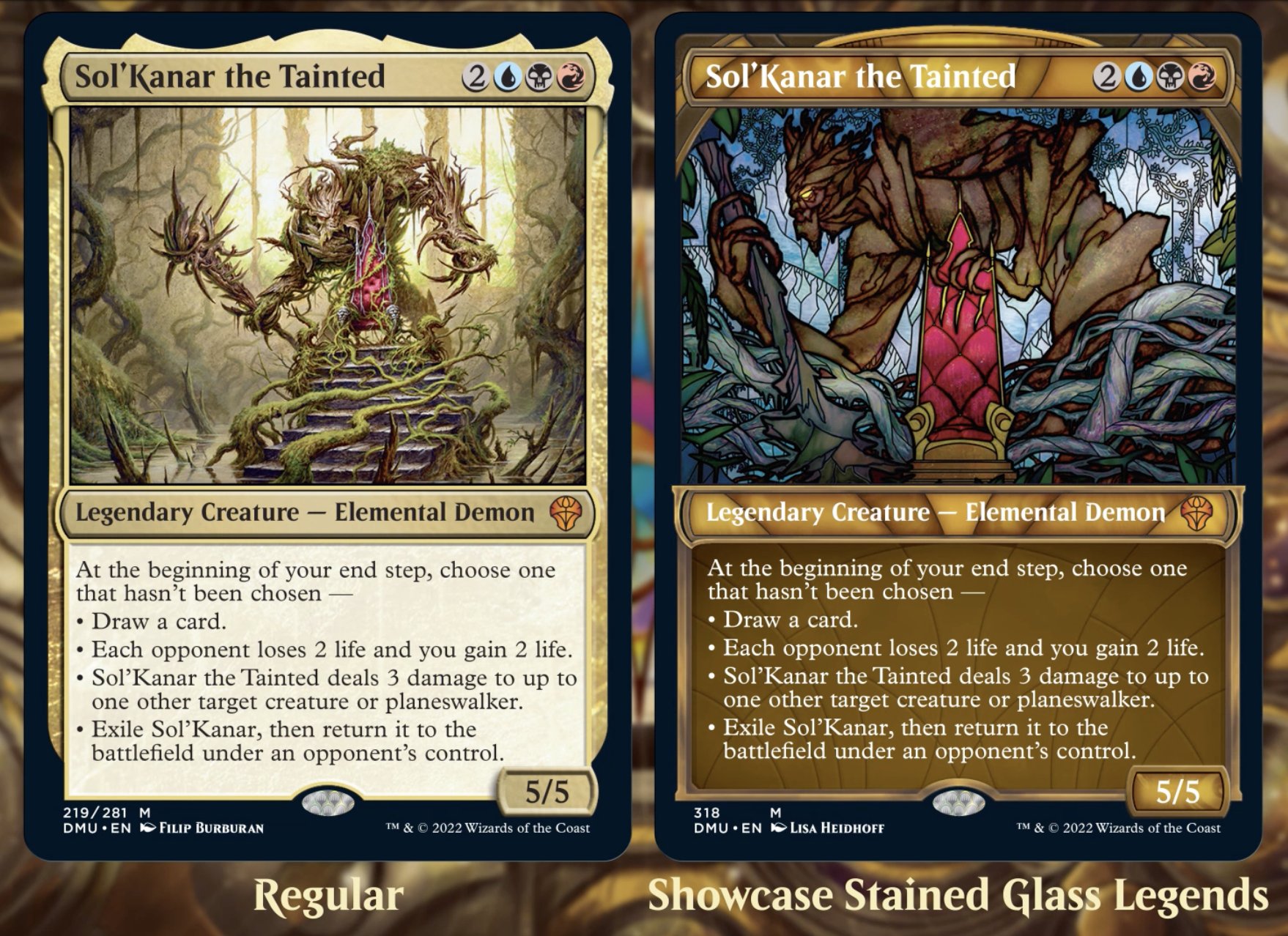 Soul of Windgrace
Painlands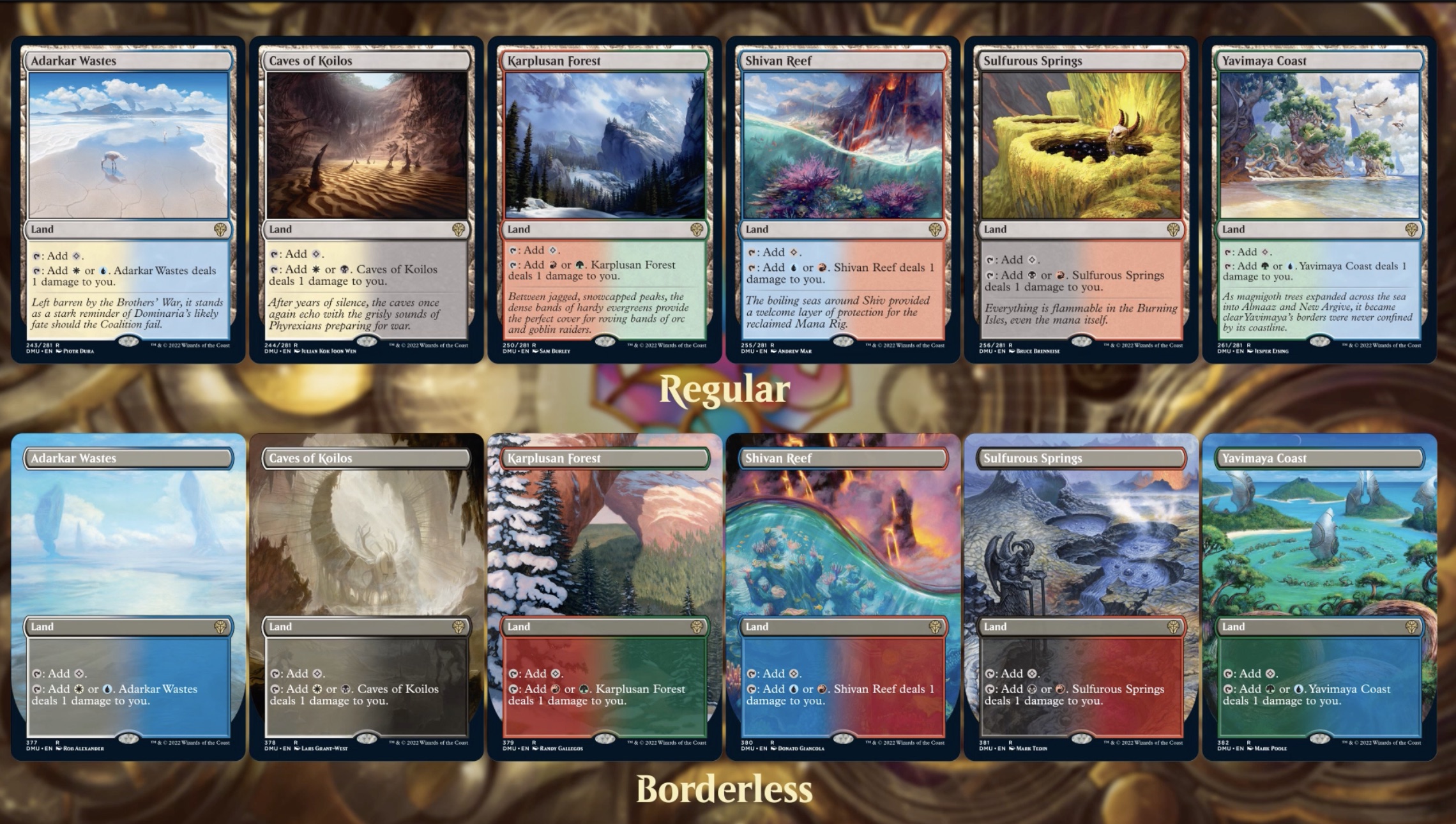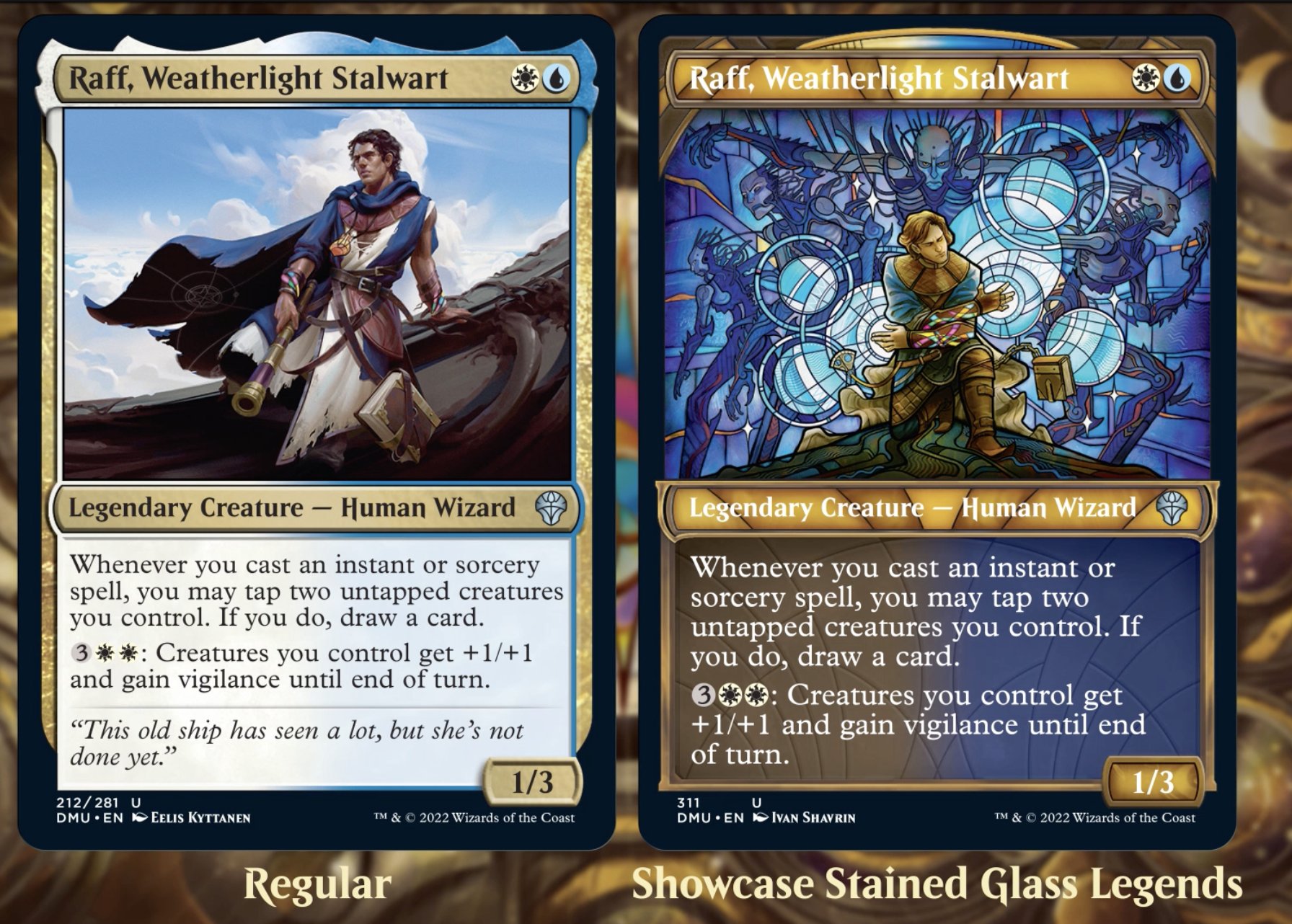 Sheoldred, the Apocalypse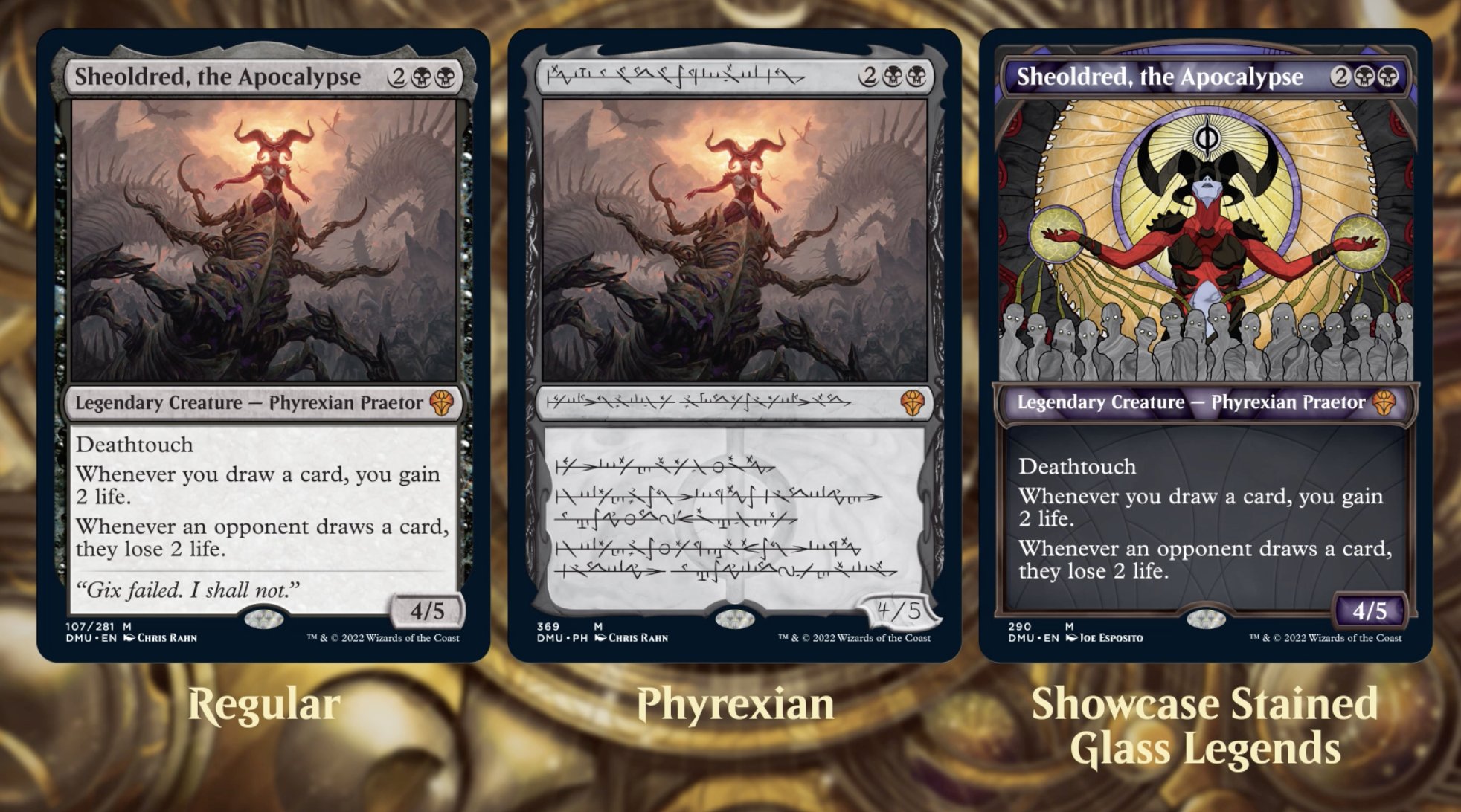 Benalish Sleeper
Defiler of Dreams
Nishoba Brawler
Archangel of Wrath
The Phasing of Zhafir
Guardian of New Benalia
Ajani, Sleeper Agent
Dominaria United Commander
Jared Carthalion
Dihada, Binder of Wills
Stangg, Echo Warrior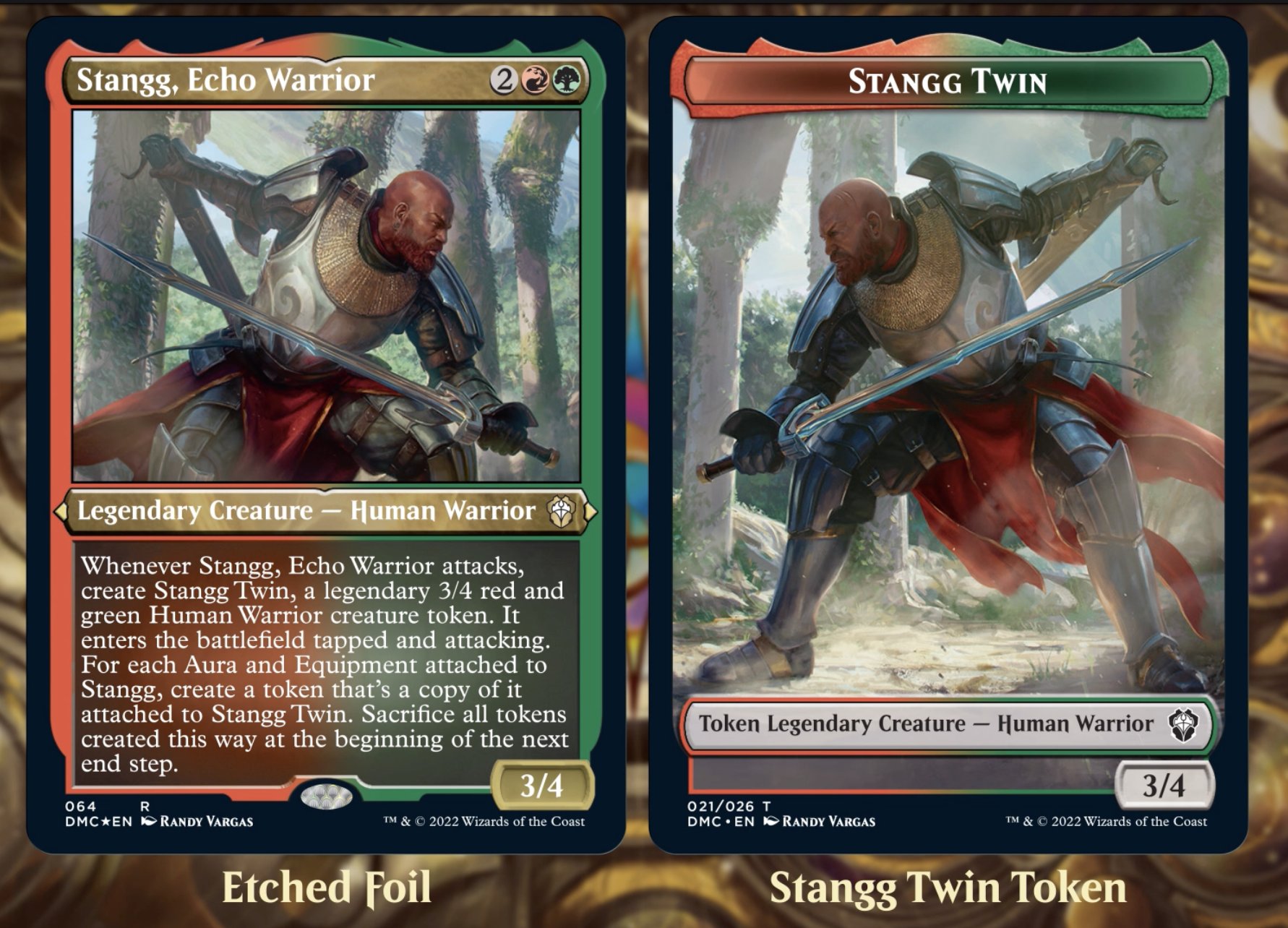 Sivitri, Dragon Master
Dominaria Remastered
Dominaria Remastered includes cards from the 27 past sets from Dominaria and related planes to be a fully draftable set. Force of Will and Arboria are cards in the set.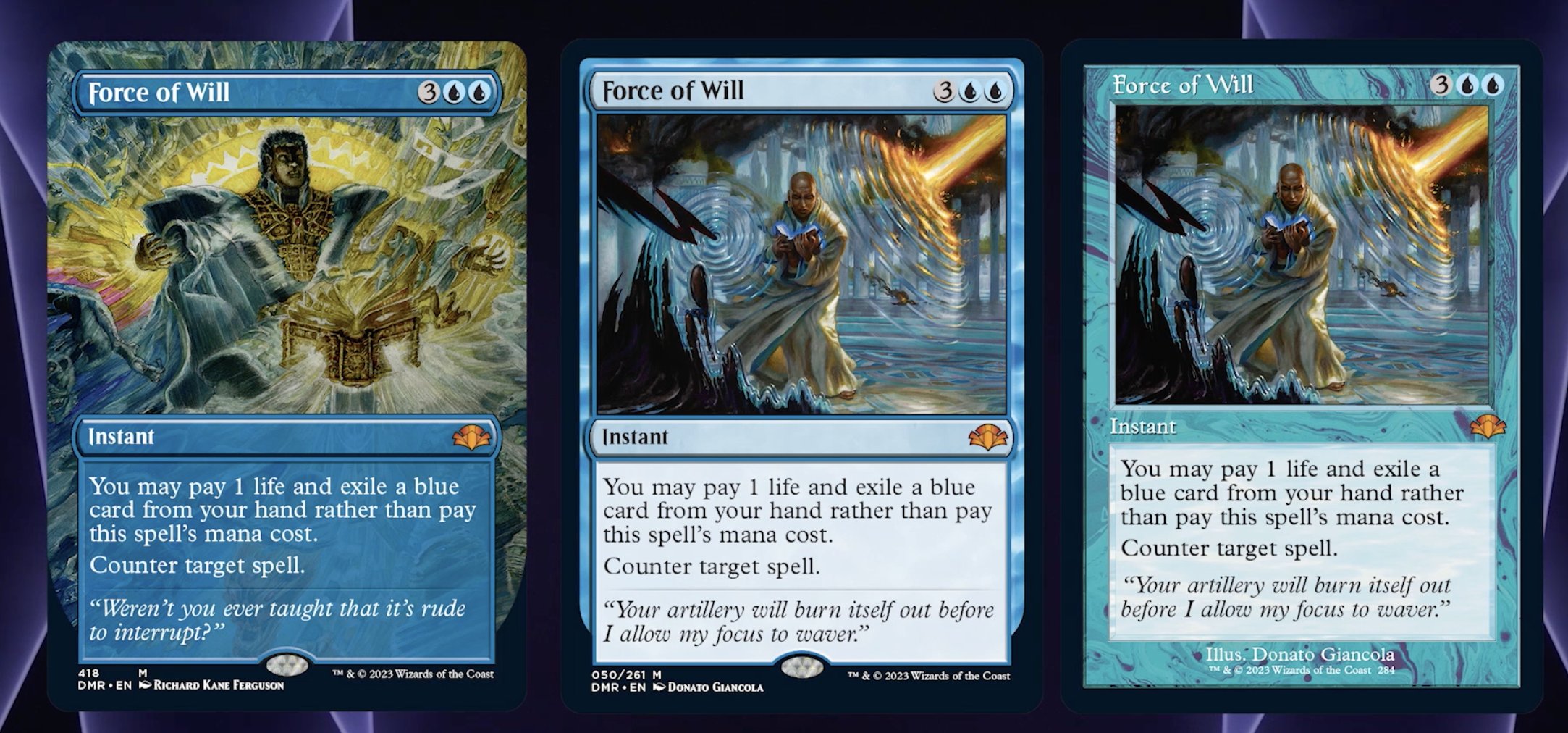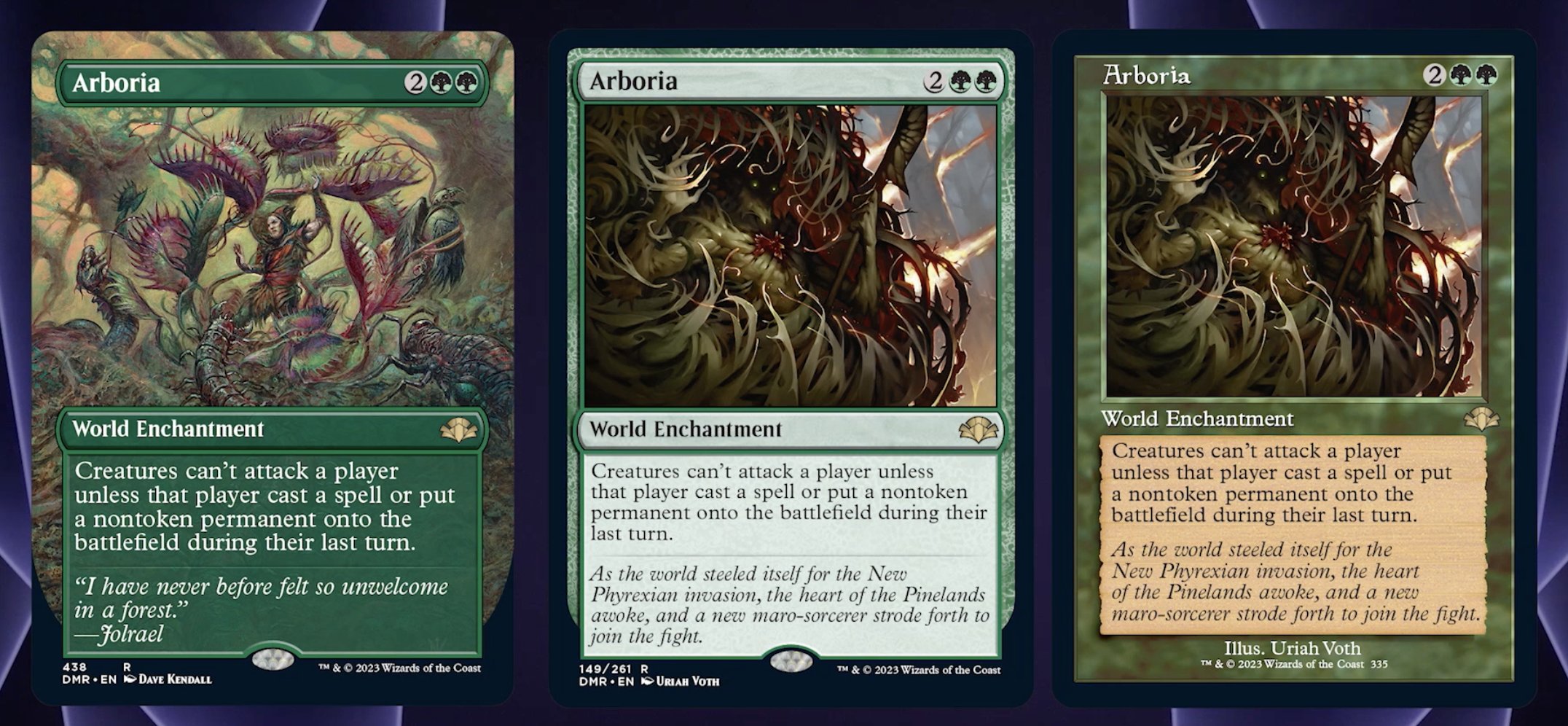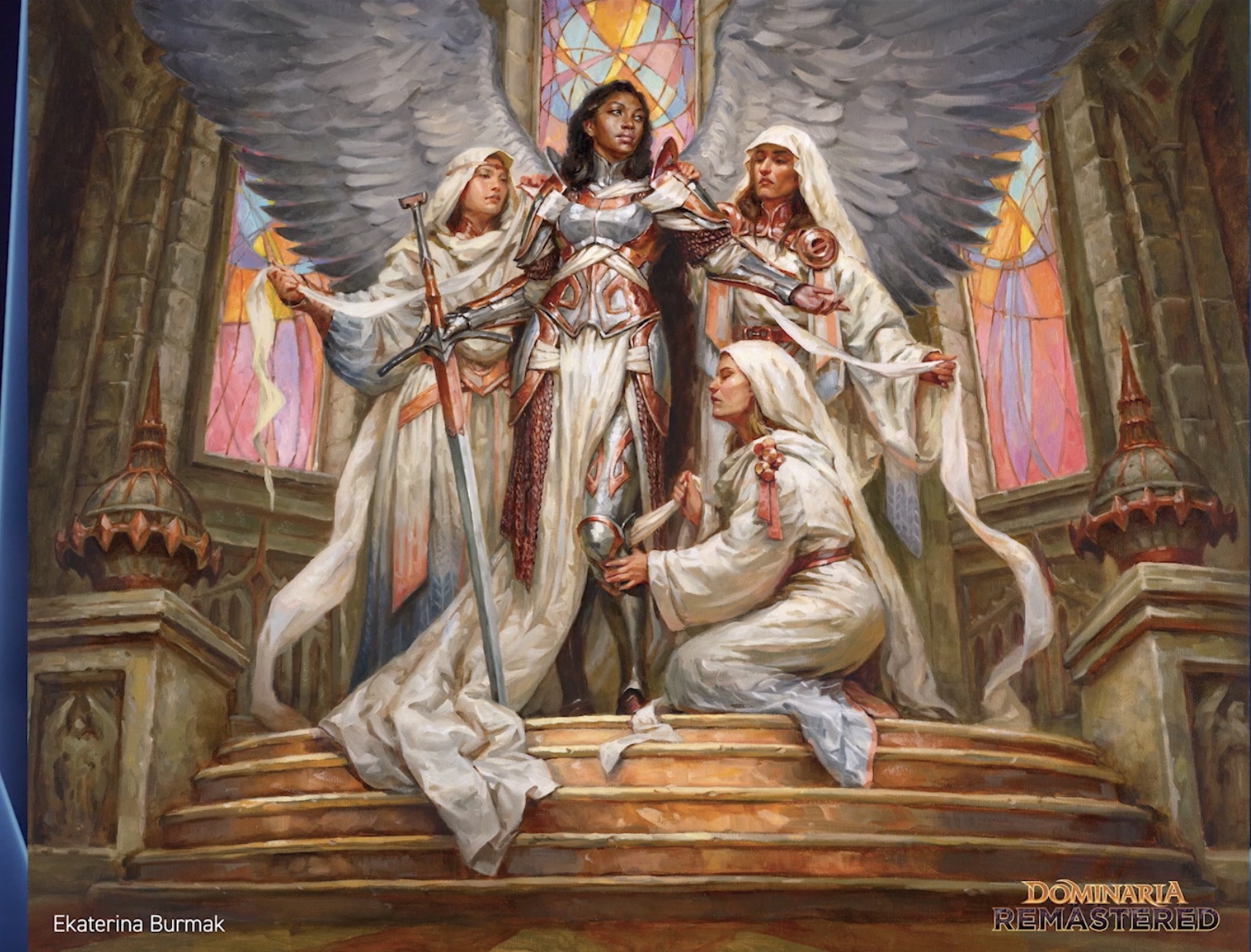 The Brothers' War
30th Anniversary Celebration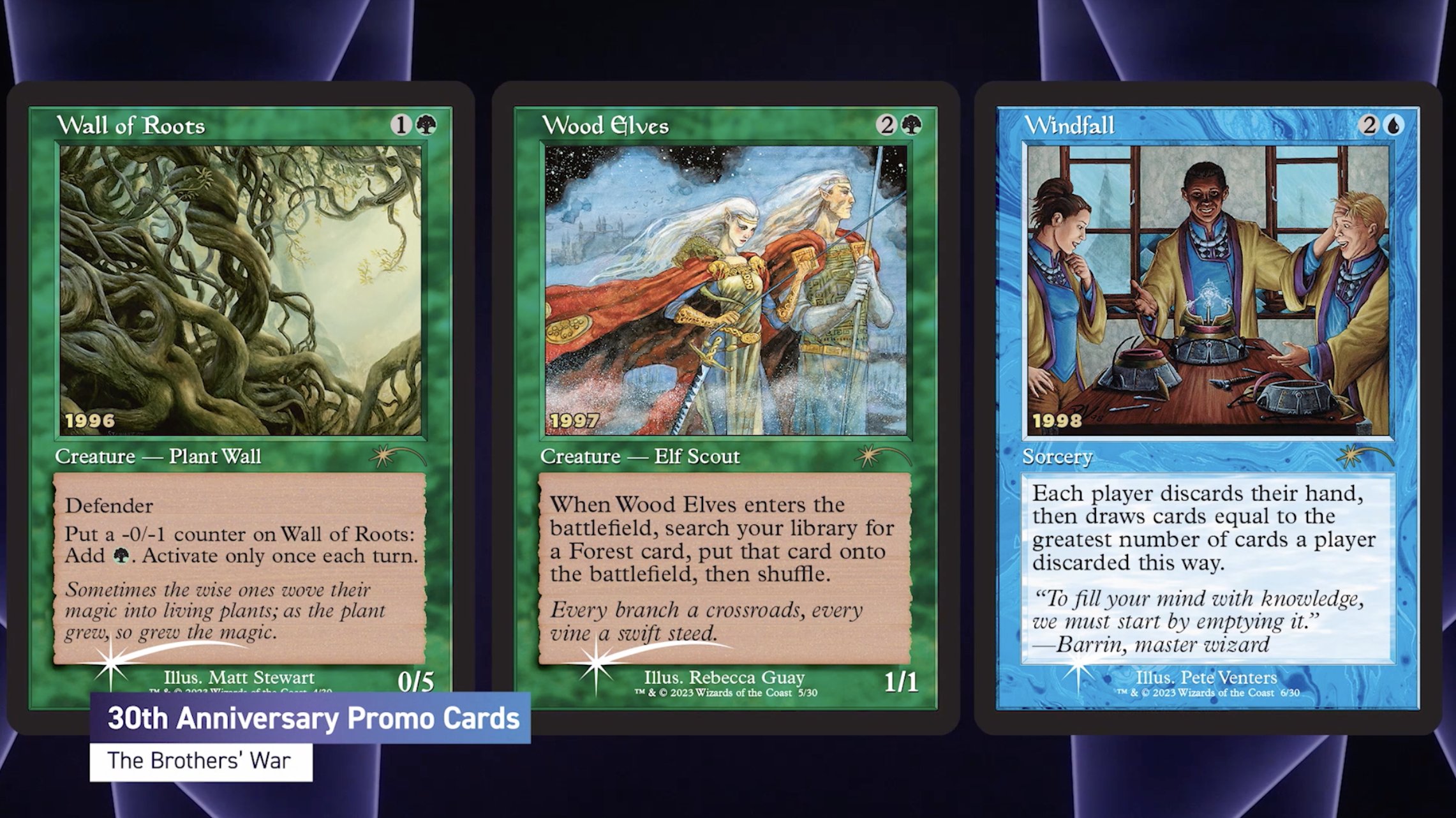 The three Magic 30 promo cards for The Brothers' War are Wall of Roots, Wood Elves, ad Windfall.
The Lord of the Rings: Tales of Middle-Earth
As previously announced, The Lord of the Rings: Tales of Middle-Earth will be a set in MTG Arena as an Alchemy set and a Modern legal tabletop set designed for drafting. Frodo and Balrog:
Borderless scene cards forms a tableau: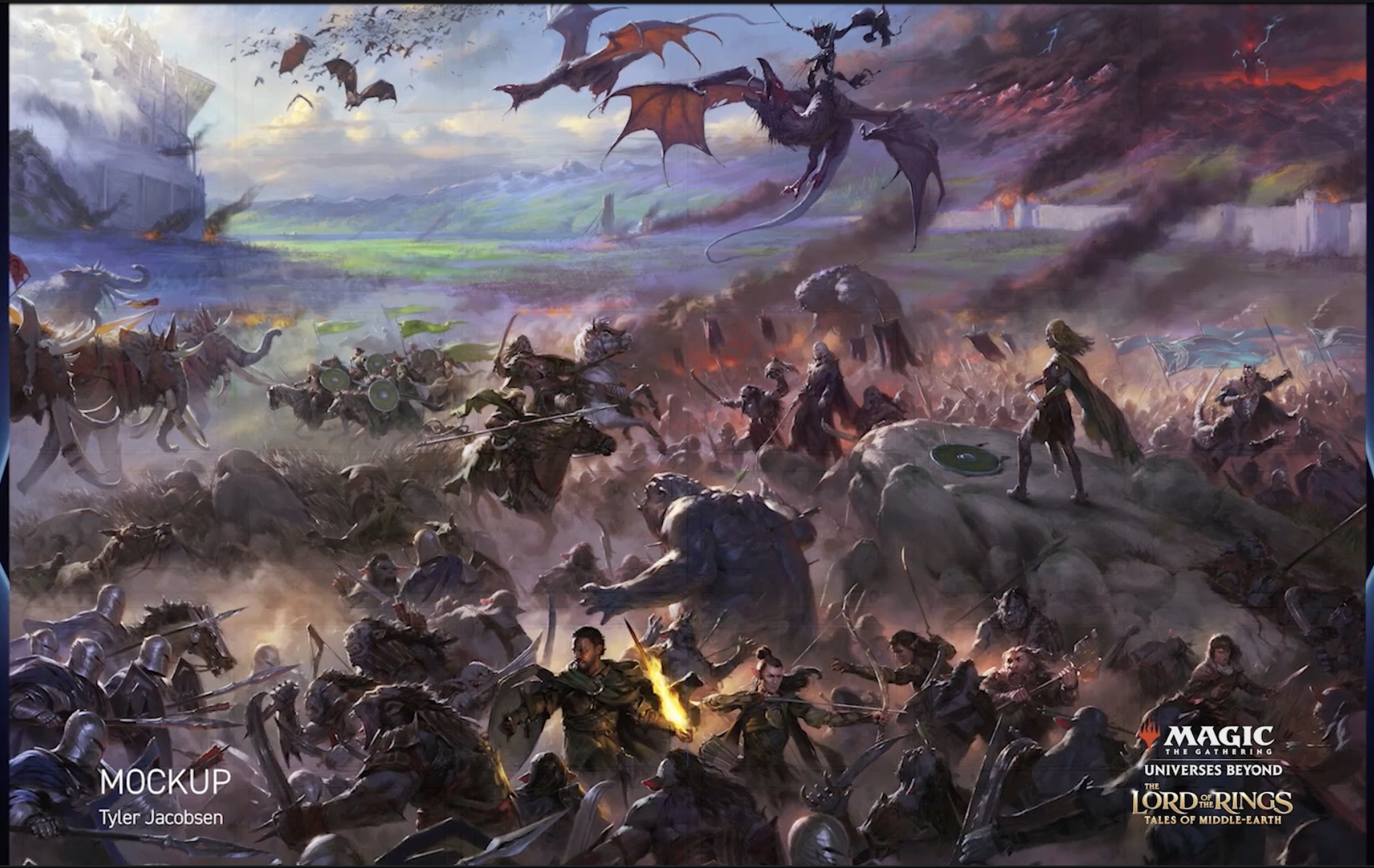 Warhammer 40,000
Each Warhammer 40,000 Commander deck will come with a themed Sol Ring, and the Secret Lairs will be dropping in October 2022.
Doctor Who
Universes Beyond collaboration with Doctor Who: