Decathlon Event 10: On the Edge Decklists and Event Guide
Decathlon Event 10 features On the Edge, using only cards from the last three Standard expansions! Here we have best decks and the 7 win decks from the community in our guide.
Hey everyone! We're entering the fifth and final leg of the Decathlon where we will be looking towards the future with the On The Edge event, a format where you can build decks with only cards from the latest three Standard expansions!
---
Event Details
Bring a 60-card deck with cards from Streets of New Capenna, Dominaria United, and The Brothers' War sets only!
Duration: January 13, 2023 @ 8:00 AM PST to January 16, 2023 @ 8:00 AM PST
Format: On the Edge
Entry Fee: 2,000 Gold or 400 Gems
Ends After: 7 wins or 3 losses, whichever comes first
Match Structure: Best-of-one matches (BO1)
Rewards
| Wins | Reward |
| --- | --- |
| 7 wins | 4,000 Gold + Decathlon token |
| 5-6 wins | 3 packs |
| 3–4 wins | 2 packs |
| 1-2 wins | 1 pack |
| 0 wins | No rewards |
| Entry Reward | Bronze Sundering Titan Sleeve |
Pack Rewards
Packs awarded during Decathlon events can be from sets legal in Standard and Historic.
Standard main set: 40%
Non-Standard main set pack: 40%
Alchemy set – 10%
Mythic pack: 10%
You can enter the Decathlon events as many times as you want, but you can only get one decathlon token from each event. You also need to get three different tokens to be able to enter the finals so make plans to play other events if you want to get your hands on some of those sweet finals prizes.
---
The Best On the Edge Decks
Soldiers
Mono White Soldiers
by DoggertQBones
Standard
Tribal
best of 1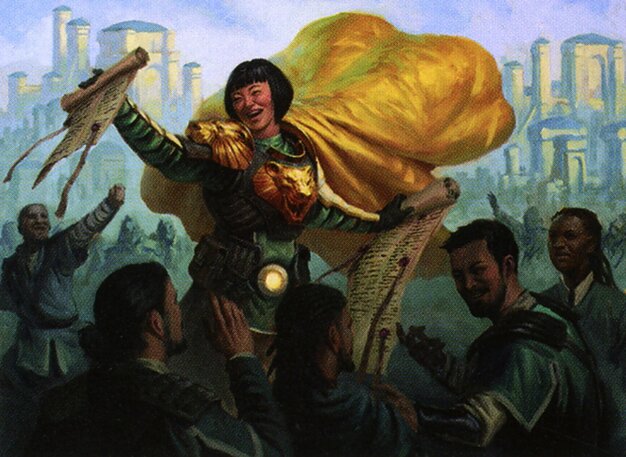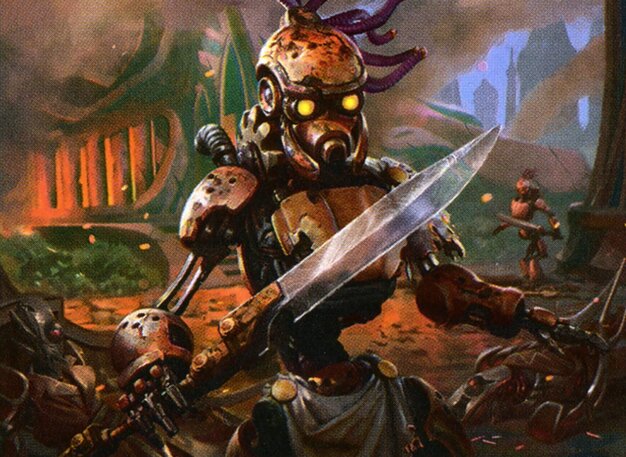 Azorius Soldiers
by DoggertQBones
Standard
Tribal
best of 1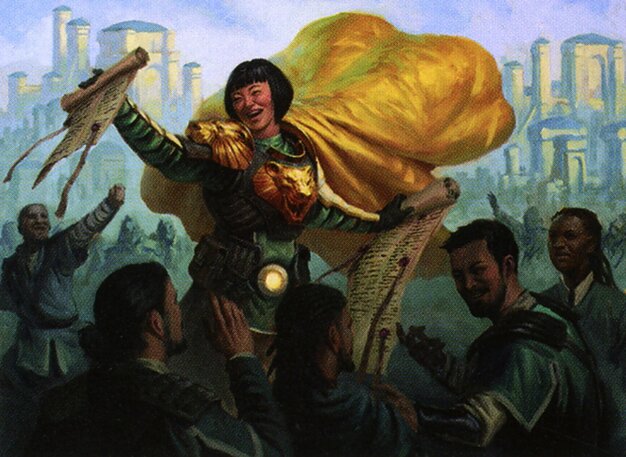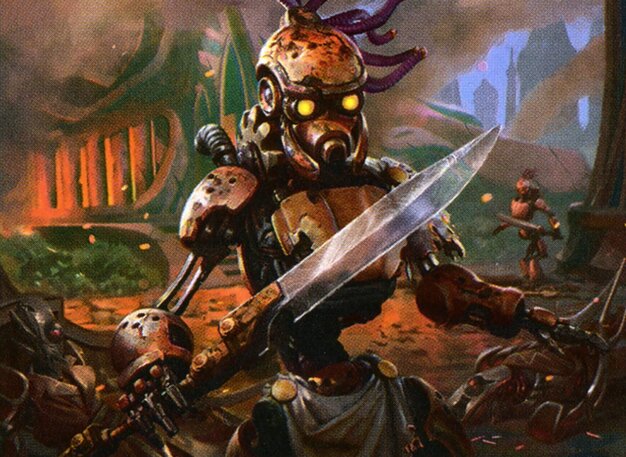 The first and most obvious choices for this event has to be Soldiers. Considering you keep nearly all of your cards from the Standard version and it's an excellent proactive deck, this is going to be the most popular deck in the format and the format's level one. The contention with picking Soldiers, though, is whether or not you want to go Mono White or Azorius. While Azorius gets to play exclusively Soldiers, it has no removal and less consistent mana. Mono White doesn't get to play only Soldiers and loses out on two pretty good ones, but you get better mana and removal with Lay Down Arms. So which is better?
I think it's really close, but personally, I would probably opt for Azorius. Just playing the strongest cards possible seems like a good strategy, and even if you don't have removal, just being completely proactive is a pretty solid place to be.
Mono Blue Tempo
Mono Blue Tempo
by DoggertQBones
If you're looking to interact heavily throughout your games, Mono Blue Tempo seems like a strong choice. It isn't necessarily strong against the aggressive decks, but it isn't bad against them either. Furthermore, if you happen to face any deck that's slower, this is a pretty excellent option.
Mono Black Aggro
Mono Black Aggro
by DoggertQBones
For an aggressive deck that's more interactive and goes a bit bigger, Mono Black looks to be a great choice! The real advantage of playing this is having access to good removal and Sheoldred, so this seems like a good answer to all the Soldiers decks you'd be likely to face.
Izzet Artifacts
Izzet Artifacts
by DoggertQBones
Standard
Artifacts
best of 1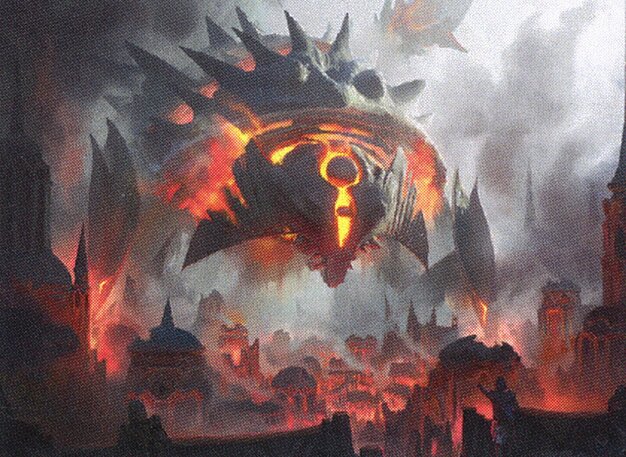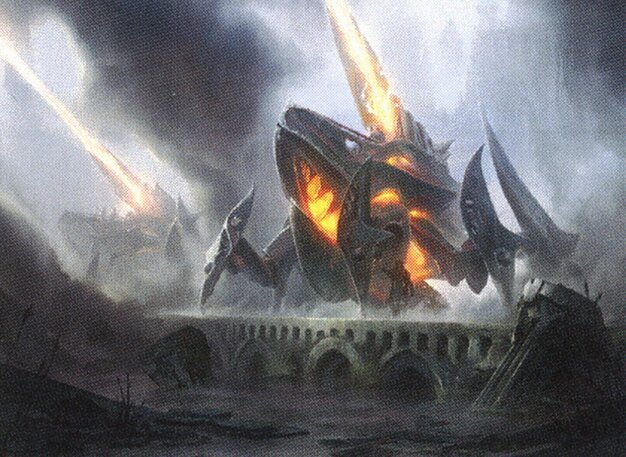 For my final recommendation in this event, we have Izzet Artifacts as the go big deck. While you're likely to face a lot of aggressive decks, with the proper main deck set up, you should be well suited to beat them, and with your bombs, you can beat the rest of the format!
---
7 Win Decklists
We will also be posting some original 7 Win decklists from the community as usual as the event progresses. You can share them via our Deck Builder or Twitter!
Enjoy our content? Wish to support our work? Join our Premium community, get access to exclusive content, remove all advertisements, and more!