The Gathering: Gladiator All Access Event Guide and Decklists
This guide will contain everything you need to know about the The Gathering: Gladiator All Access event, about the format, and exclusive sample decklists to help you dive right in.
Gladiator is a 100-card singleton Best of Three format played primarily on Magic the Gathering: Arena; it has no sideboard and uses all cards available on Arena in their base form (no rebalanced cards outside of Alchemy-only cards) and has a very short banlist of: Oko, Thief of Crowns, Teferi, Time Raveler, Nexus of Fate, Field of the Dead and Natural Order.
The format has existed since early 2020 and has been on WotC's radar from time to time. Back in August of 2020 there was a "Super-Singleton" event that used the exact same rules as Gladiator. Then back again in August of this year (August 2022) we had a weekend long properly titled Gladiator Event.
Now, starting November 24th through 28th we've upgraded from a normal Gladiator event to Gladiator All-Access. What this means is that within the event you can play with any card available on the client even if you haven't crafted it. So, to help with this below you will find 8 varied deck lists that are present in the format along with short guidelines and introductory tips on how to play them. That way, you can have some avenues to explore the depths of what Gladiator has to offer.
For more information on the format itself please check out the Discord as it is the community hub and has essentially anything you could need to know about Gladiator. Now onto the lists!
Event Details
The Multiverse is a big place, and finding the right people to adventure with is a big job. Building a community with others who share your interests means that you'll have friend—or even rivals—to make things more interesting!

Putting together the right combination of cards can make for a perfect deck, and playing with your community of Magic players can make for a perfect holiday! This weekend, you can find both in Gladiator, a fan format using 100-card Singleton Historic decks. This MTG Arena event is All Access, meaning you can build with cards you may not even have in your collection!
Duration: November 24, 2022 at 8:00 AM PST – November 28, 2022 at 8:00 AM PST
Format: Gladiator
Entry Fee: Free
Ends After: Play as much as you like until the event ends!
Match Structure: Best-of-Three matches (Bo3)
Rewards
Format Details
Decks must contain no fewer than 100 cards and no sideboards, with a maximum of one copy of each card other than basic lands (similar to the Singleton format), or cards with no deck limit, like Persistent Petitioners.
Matches are best two-out-of-three (but without sideboarding between games).
All cards available on MTG Arena are legal in their original versions, except for the following banned cards.
Banned Cards
Gladiator All Access Decklists
To help get you started, here is a base overview of 8 Gladiator decklists that are very good jumping off points. Some are Discord community classics, some of my own personal brewing backlog, some that's similar to popular Historic and Explorer decks, and even some of the best lists in the format! This should help players see the full depth of what the format has to offer even if we can play any card we want.
If you want to see all of the past Gladiator decklists, you can see the full range over on our deck database or scroll down further below!
Mono White Death and Taxes
First up is a classic no matter what format you look to, a mainstay in Legacy and a deck type that can show up at any time and be a threat. The basis of this deck is playing an aggressive Mono White deck with a strong clock, with creatures like Luminarch Aspirant being chief amongst them.
Then, backing those creatures up with creatures that restrict what your opponents can do to interact, see Thalia, Guardian of Thraben To help round this out some of the more impressive creatures in the list are ones that are very hard to remove, the recently printed Guardian of New Benalia is a strong example, being able to discard late lands that you no longer need to keep pressure on the board when your opponent tries to finally cast their Wrath of God or Anger of the Gods that you had stalled out is key for winning the control matchup.
Another quick note for this deck is that while there are very good removal in Mono White, it can peter out very quickly. Keep an eye on whether or not you need to use your Swords to Plowshares to push damage or if it should be saved in case you need to get past a larger problem later.
MONO WHITE DEATH & TAXES (BRO)
by MTG Arena Zone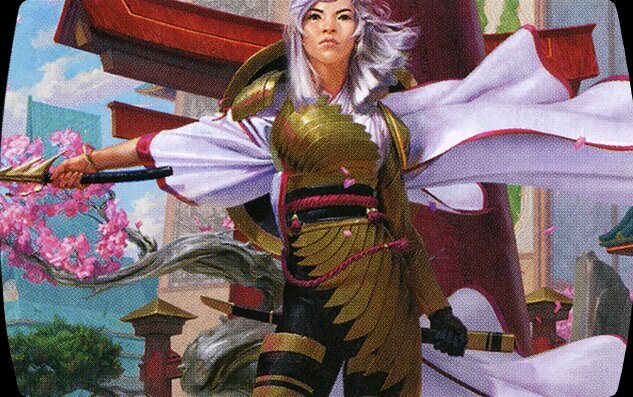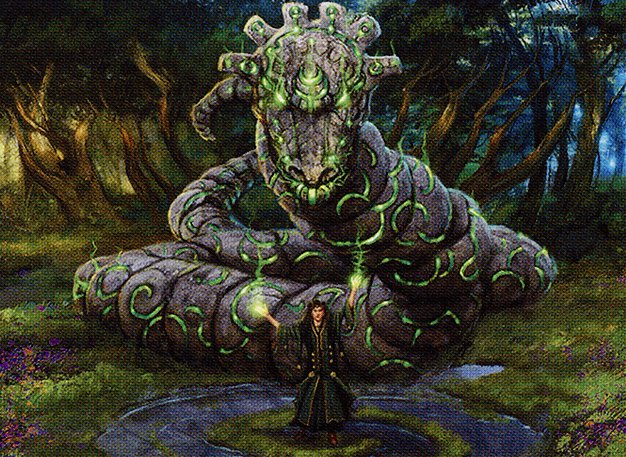 Rakdos Midrange
Fans of Rivals of Ixalan or even Streets of New Capenna Standard may be familiar with running into this type of deck on the ladder. Rakdos Midrange is a list that can be done in many permutations, and this version is the most in the middle. It has cards to play the aggressive game, and cards to play the long game.
The important thing to remember is that midrange is more than any other deck type that is going to be impacted by the choice you make in adding or cutting cards. Say you want to add more aggressive creatures because that's how you enjoy to play, and if you choose to cut, say, The Meathook Massacre for those aggressive creatures, you're going to struggle more when you face the low to the ground aggressive lists.
For how the list actually plays – in Red and Black we have some of the best unconditional removal. We've got the likes of Lightning Bolt and Infernal Grasp that are able to make sure individual creatures won't be an issue for us. We've got planeswalkers and creatures as ways to stabilize and generate value for us. While technically neither, I'm sure Standard players will be quite familiar with Fable of the Mirror-Breaker and will agree when I say that it is quick to take over the game with its ability to ramp the deck into double spelling quite early, and while this deck can't make full use of the back side, getting a second Citystalker Connoisseur every turn is quite good.
It is important to note for this deck is that at times it can play a lot like a control deck. Don't be too overly tempted to keep hands that are all removal and no threats – make sure you're able to either set up a value engine like Prosper, Tome-Bound or Bank Job or make sure you have a clock.
RAKDOS MIDRANGE (BRO)
by MTG Arena Zone
Jund Tokens Sacrifice
Even moreso than Rakdos, this type of deck has been quite popular in the Standard scene, with role-players like Esika's Chariot, Bloodtithe Harvester and Fable of the Mirror-Breaker being quite potent here.
The idea of the list is that you're a Jund Midrange list that cuts away some of the more generically powerful cards to let you take full advantage of the token producing cards that are already present in the list. A key example is that something like Tireless Provisioner is already quite good when you're trying to play as much as you can as quickly as possible, but once you pair it with Chatterfang, Squirrel General or Mayhem Devil, it starts to mean these token producers represent even more damage.
Due to this, it does mean that sometimes you're a bit of a house of cards. If your opponent is able to take out the payoff cards without struggling too much against the synergy cards it can mean you won't be able to close out games where a more bog standard Jund deck might be able to. But – thankfully for the most part a lot of your engine cards in this list are powerful on their own. So in some cases they can carry the game and things will be alright!
Jund Tokens Sacrifice (BRO)
by JokerBoney
Dimir "Pact" Control
With the addition of Strixhaven to Arena there was the Mystical Archive. Despite some cards being Instantly banned in Historic, they were all collectable on Arena and as such all legal in our format (besides Natural Order).
One of these cards is Tainted Pact. Combining this card with either Thassa's Oracleor Jace, Wielder of Mysteries, you can remove all of your deck from the game and then win. The catch? You have to play True Singleton as you cannot play more than one card of the same name in any facet – this includes Basic Lands. Despite that, there has been quite an interesting deck developed in the format of staying in Dimir colours and playing Tainted Pact. Backing this up with a reasonable control plan and the ability to win off of some of Dimir's stronger finishers like Ashiok, Nightmare Muse and Tasha, Unholy Archmage as well means that other decks have to give you a good amount of respect to have the edge.
The name of the game with this deck is creating time, the deck plays a lot of cantrips trying to help set up this two card combo and just enough interaction to try and stay in the game. It's never over until it's over – keep in mind that resolving Tainted Pact means having to individually decline every single card if you wish to exile your whole library, guaranteed win or not,your opponent may make you click through it. Prepare your mouse and your mind if you're going to play this list!
Dimir Tainted Pact Control (BRO)
by JokerBoney
Grixis Artifacts "Engineer"
A sort of interesting new deck that has been introduced to the format with the addition of The Brothers' War is a deck I personally refer to as Grixis Engineer – referencing the card Goblin Engineer.
The idea of this deck is that we are playing a lot of cheap artifacts paired with cards that care about artifacts and this combination generates an overwhelming amount of value that lets this deck trample over certain midrange and controlling decks. Thanks to the printing of Third Path Iconoclast now getting to join Saheeli, Sublime Artificer and Sai, Master Thopterist, the deck can actually stand a reasonable game against aggro lists as well, being able to cast cheap or even free cards like Terrarion and Mishra's Bauble to make bodies is huge for setting up your engine to be able to survive.
Important note for this deck: If you've got nothing else going on, keep in mind that Goblin Engineer with its enters the battlefield trigger, can find Phyrexian Dragon Engine. While the Meld won't be coming up in this deck, the ability to grab a card off of Goblin Engineer that threatens to draw you up to 3 cards while also being a card that can do something if the Goblin Engineer is immediately removed is quite potent.
Another important footnote for trying to get better with this deck is learning the difference between cards like Chromatic Star and Chromatic Sphere. One has to be sacrificed to its own ability to draw you the card, the other however, doesn't care how it is put into the graveyard, which means it can be well suited to be fed to an Oni-Cult Anvil or a Goblin Engineer.
Grixis Artifacts \"Engineer\" (BRO)
by JokerBoney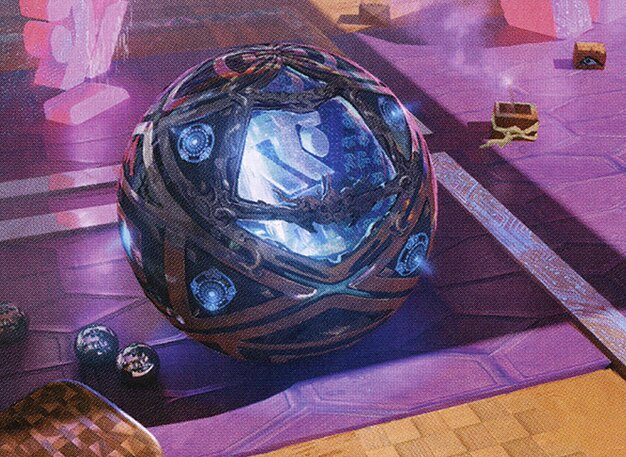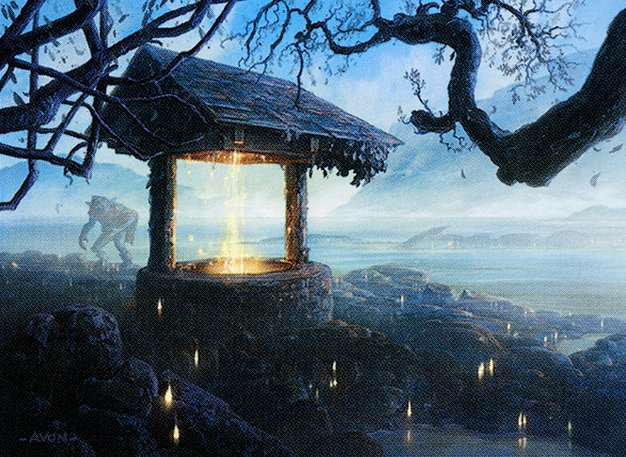 Azorius Skies
Azorius is quite often mostly seen as a controlling deck, however in this case we're leaning more toward the aggressive side, we aren't as fast as say Mono White or Mono Red, but our plan is to win with combat damage and we're gonna do it quickly.
How you might ask? Well the advantage to this list is that quite a large sum of our attacking force is in the air, which means that in some matchups the creatures are entirely unblockable, so while some aggressive decks might have creatures that have to stay back because they're only a 1 mana 2/1 and there is a big 4/4 on the enemy's side – we get to just full send all of our creatures in a lot of instances.
This deck can also sometimes play the Tempo gameplan, being able to stick one cheap threat one turns 1 or 2 like Watcher of the Spheres or perhaps one of the newest members to the crew Harbin, Vanguard Aviator – and then backing them up with cards like Counterspell and Memory Lapse.
A lot of the removal in this deck is temporary – while blue has some counterspells and white has some of the more potent removal spells outside of the cream of the crop, you've got some space that tends to be filled by cards like Brazen Borrower and Fading Hope, so pick your spots if you know you need to keep a creature gone.
Azorius Skies (BRO)
by JokerBoney
Mono Red Aggro
The all time classic, Mono Red Aggro, Red Deck Wins. Small Red creatures paired with cheap burn spells. Most of your creatures have haste or the ability to gain it so you can deal as much damage as fast as possible. You forgo cards that just interact with them for more damage – you will end the game very quickly, win or lose.
The major thing to keep in mind with this deck is that you have many cards like Ahn-Crop Crasher that can entirely invalidate blockers to help your smaller creatures get in for the last points of damage. The curve and land count is intentionally low to assist in making sure the gas keeps flowing.
Mono Red Aggro (BRO)
by JokerBoney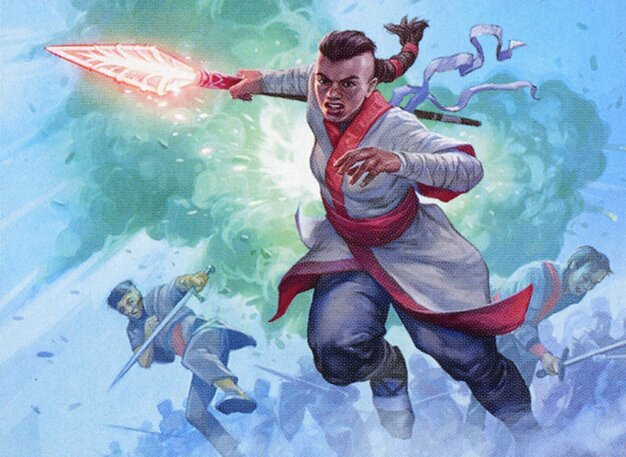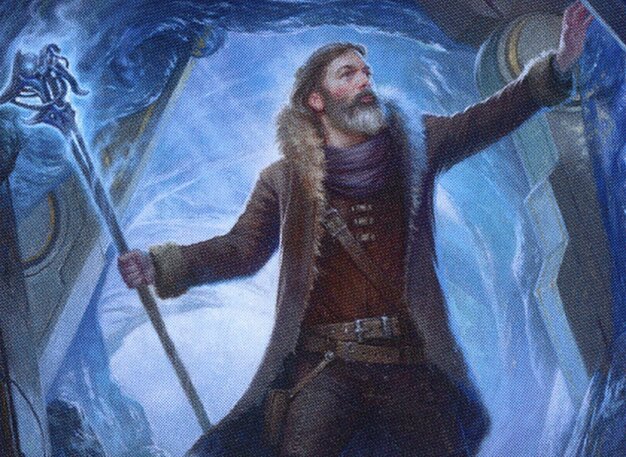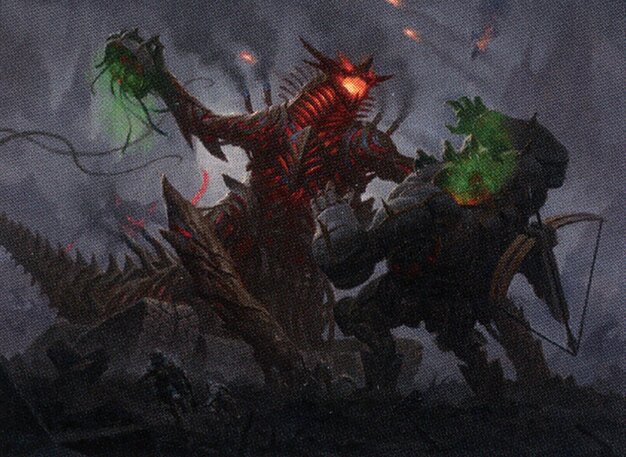 Paradox Engine Combo
This is a bit more of an obtuse deck for some, as instead of trying to attack with creatures or win with planeswalker activations, we're going to win by casting nigh infinite amounts of spells due to the power of Paradox Engine, and artifacts that add mana when they're tapped, things like The Celestus, The Mightstone and Weakstone, and Mind Stone sort of define this category, making it so when we cast our cheap spells while we have Paradox Engine in play we can generate mana so that we can use a pay off card like Staff of Domination to see our whole deck, or gain infinite life which can be fed into and Aetherflux Reservoir.
The biggest draw of this deck is being able to create some of the most flashy games in the format with how many permanents you have in play as you win with cards other decks wouldn't dare touch due to their not being useful outside of the specific context of Paradox. This also means that it can be hard to learn what hands to keep, since it doesn't have threats and removal in the same way, it has accelerants, stall pieces and win conditions. Take it slowly and note where you made your mistakes as you play so that you're able to improve and style on your opponents in the queue.
PARADOX ENGINE COMBO (BRO)
by MTG Arena Zone
More Gladiator Decklists
Enjoy our content? Wish to support our work? Join our Premium community, get access to exclusive content, remove all advertisements, and more!
No ads: Browse the entire website ad-free, both display and video.
Exclusive Content: Instant access to all exclusive articles only for Premium members, at your fingertips.
Support: All your contributions get directly reinvested into the website to increase your viewing experience!
Discord: Join our Discord server, claim your Premium role and gain access to exclusive channels where you can learn in real time!
Special offer: For a limited time, use coupon code L95WR9JOWV to get 50% off the Annual plan!