Slow Start Alchemy – Midweek Magic Event Guide and Decklists
This week's Midweek Magic is Slow Start Alchemy! This is the Alchemy format we're all acquainted with, but with a twist: The first land each player plays will always be tapped!
Players can enter the event for free, win some free Rare Individual Card Rewards (ICRs) and a random cosmetic item on the third win. Below is everything you need to know about the event as well as the list of decks you can use for this event.
---
Event Details
Welcome to Midweek Magic! Each week, try out a different way to play MTG Arena!
Bring a 60-card Alchemy deck and ease into matches; the first land played enters the battlefield tapped!
Find out more details about this and upcoming Midweek Magic events HERE.
Duration: January 25, 2022 @ 8:00 AM PST to January 27, 2022 @ 8:00 AM PST
Format: Slow

Start

Alchemy
Entry Fee: Free
Ends After: You can play as much as you like for the duration of the event.
Match Structure: Best-of-one matches (BO1)
---
Event Rewards
Please note, starting with Innistrad: Crimson Vow, the Midweek Magic promotion given out by your local game store has now phased out, and now replaced with an additional reward on the third win.
| Wins | Reward |
| --- | --- |
| 1 Win | Rare Individual Card Reward (ICR) |
| 2 Wins | Rare Individual Card Reward (ICR) |
| 3 Wins | One Random Cosmetic Item |
---
Slow
Start

Alchemy Decklists (January 2022)

Check out all 10 of our Slow Start Alchemy decks, find what you like, and grab those wins you need! You can find the complete list at the end, including more from the community and in our deck database.

Slow Start Esper Clerics

by DoggertQBones
Even if we're going slower, it's hard to go wrong with one of Alchemy's best decks! Esper Clerics only had one 1 drop anyway so most games aren't going to play out much differently than normal Alchemy.
Slow Start Gruul Werewolves
by DoggertQBones
Slow start begets slower decks, and Werewolves loves slower decks. We do get hurt as we like playing something on one, but with enough Werewolves we can still effectively pressure the slower decks.
Slow Start Monored Dragons
by DoggertQBones
Dragons is another nice option for those looking to beat up on the slow decks. With no 1 drop they were interested in proactively playing, this loses out on nothing and gains a nice meta to run rampant in.
Slow Start Orzhov Midrange
by DoggertQBones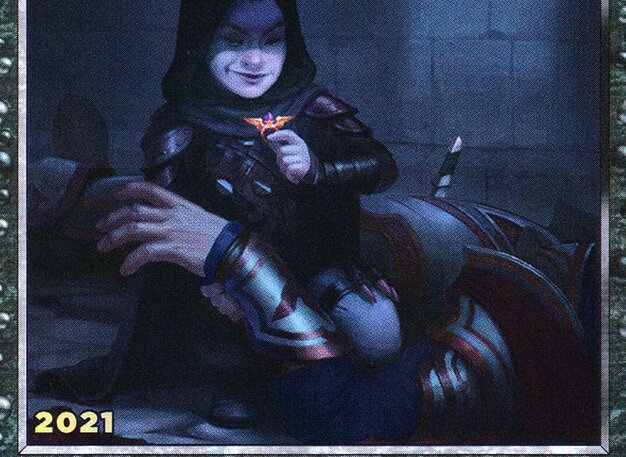 Orzhov does a great job of splitting the difference in beating both aggro and control decks. If you like the play patterns of Brushstroke decks or are unsure of what you're going to face, this is a great option.
Slow Start Rakdos Midrange
by DoggertQBones
60 Cards
$198.38
15 Cards
$6.99
Rakdos is quickly becoming one of the favorites in Alchemy and it's easy to see why. The deck has a great blend of aggression and interaction which makes it strong in nearly any matchup!
Slow Start Esper Lier
by DoggertQBones
60 Cards
$213.02
Sideboard
7 Cards
$2.59
Moving on to my personal favorite Alchemy deck! Esper Lier is usually designed to beat up on creature decks specifically, but it can definitely be tuned for a more open metagame!
Slow Start Izzet Control
by DoggertQBones
60 Cards
$191.06
Sideboard
7 Cards
$2.59
As I said in the beginning, slow start begets slow decks and Izzet is one of those slow decks. Izzet is really good at grinding out other decks so with a focus on surviving and being strong in blue mirrors, this seems like a great option.
Slow Start Azorius Control
by DoggertQBones
60 Cards
$139.68
7 Cards
$2.59
If you want to go even slower in the Control department, you have Azorius to shore you up. With plenty of interaction and 3 Hullbreaker Horror, other Blue decks are not going to be happy to run into you.
Slow Start Simic Ramp
by DoggertQBones
60 Cards
$153.37
7 Cards
$2.49
If we want to abuse the slower metagame, why not go for a ramp deck? Ramp excels when it isn't beaten down early so this may be the perfect time for it to shine!
Slow Start Izzet Mill
by DoggertQBones
60 Cards
$189.26
Sideboard
7 Cards
$2.59
Izzet Mill loves nothing more than a protracted game and it's very likely that's what slow start will give us! Nearly unbeatable against the Blue decks, this is a fantastic meta cal that's still very reasonable against the aggro decks.
Enjoy our content? Wish to support our work? Join our Premium community, get access to exclusive content, remove all advertisements, and more!