Hello everyone! Once again I'm coming back with a deck that you can use now, or after the Standard rotation in September! If you're unfamiliar with this series, you can check out the link below for the other decks I've done so far!
With a full Standard rotation coming soon on September 1, 2022 (MTG Arena release date) with Dominaria United, understanding what's going to be viable at the start of the format is going to be invaluable in navigating a brand new format. To that end, I'm going to be scouring the available decks in Standard, see what decks are likely to be strong even without the new set, and better yet, you can build and play them right now for a strong deck that won't lose any new cards!
To accomplish this, the best way is to find strategies that are relatively contained within a set, have powerful synergies, and are strong enough to likely hold up to the test of time. To that end, if we're going to talk decks, we may as well hit the best of the best going into the new format. Since I realized all the decks I chose so far are creature decks, today I figured we talk about my favorite control deck from a few metas ago, Izzet Control.
Let's take a look at the deck.
2023 Izzet Control
by DoggertQBones
Standard
Control
best of 1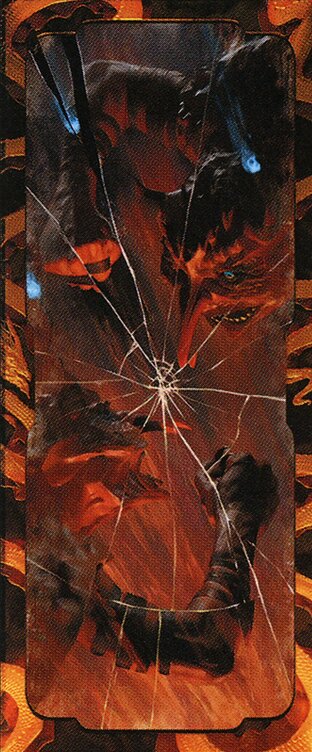 Deck Breakdown
For this guide I'm going about it a bit differently as separating the creatures from the spells doesn't make much sense. Instead, I'll just be going by mana value and talking about each inclusion!
Like most powerful decks, having one mana plays is crucial to always having something to do, and in this deck, we have 8 of them!
To help smooth out the deck and the synergize with Hullbreaker Horror, Consider makes an appearance. It may seem weird to include as we aren't playing Lier, Disciple of the Drowned and Control decks recently have nixed it, but I think it's going to be an important piece of the deck moving forward. Since we no longer have access to the Zendikar MDFC lands and the creature lands to help mitigate flooding, having a way to filter through the deck on the cheap seems imperative.
For much less of a surprise, Voltage Surge makes an appearance here as our main removal spell of choice. Two damage is going to be enough to kill most early threats, but if you're facing down a larger creature, we have a reasonable amount of artifacts to sacrifice as well. Between the Treasure tokens made from Fable of the Mirror-Breaker and Big Score, it shouldn't be any trouble having an excess artifact lying around when needed.
Moving up the curve we have our two drops.
To have slightly more cheap removal, I opted for a couple copies of Abrade. While this isn't as exciting as Voltage Surge, having answers to Oni-Cult Anvil seems important moving into the new format.
For our lone one of, I opted for a single copy of Galvanic Iteration. While this isn't something you'll want to draw often, having access to it later in the game in conjunction with something like Big Score seems like an excellent hedge to have.
For our only countermagic in the deck, we're going with the full four copies of Make Disappear. While it's not the most enticing card for a Control deck, having cheap permission is pretty much mandatory for Control decks to function.
Coming to the crux of the deck, we have our three drops which has our main threats and some powerful mid game options.
While it hasn't seen too much play yet, Wandering Mind has proven itself in the Izzet and Grixis decks that were looking to compete with Hinata, Dawn-Crowned. Sea Gate Oracle was a classic Control card, and one that can dig significantly deeper while also having a relevant body is quite welcome in a deck as writhe with non-creature spells as this.
To the surprise of literally nobody, Fable of the Mirror-Breaker makes an appearance here as well. The card is just bananas as it just does a little bit of everything, so if you're playing Red, there's no reason not to play it.
Another helpful one of to have, Thirst for Discovery has recently been completely overlooked, but is an extremely powerful card. It was difficult to have a deck that can consistently discard basic lands, but even if Izzet gets a land in Dominaria United, it'll still be quite easy to make this a powerful draw spell.
Finally, one of my favorite cards for control in recent years, The Celestus is everything I want for a Control deck. It helps ramp, it filters, and it gains a little bit of life as well! It reminds me a lot of Pristine Talisman, but instead of gaining life, getting some filtering is such a big bonus.
To cap this deck off, we have our late game spells! A direct analog of Unexpected Windfall, Big Score is going to be a pivotal piece to help Control decks easily transition into the late game. Filtering draws and nabbing two Treasure tokens in the process is equal parts powerful and terrifying for the opponent.
Since it's obvious our cheap removal won't catch everything, having two copies of Burn Down the House is great insurance. Whether you need to wipe the slate clean or want a bunch of little idiots, Burn Down the House is an excellent mid to late game bridge to help you stabilize.
For our final threat, we have the incredible Hullbreaker Horror. This card is pricey and can be susceptible to even cheaper removal, but if you can get this on board and protect it, it's trivial to win the game from there. You can easily obliterate any board that an opponent can have while also denying them spells that can save them through cheap spells of your own like Voltage Surge and Consider. Since this is how we're looking to end most games, having three copies of it will help ensure that we can find it in a reasonable time frame.
While this style of Control has mostly been overshadowed by Jeskai Hinata, I believe this deck is quite powerful as it's not like your typical Control deck. Sure you have a lot of interaction and it isn't particularly fast, but you have significantly more proactive elements making it so the game won't just continue to drag on forever. Having ways to close the games out is so important, and this deck is really good at locking the opponent out once you're ahead.
Tips and Tricks
Thank you for reading, and for the current Standard iteration of the deck, check it out here: