MTG Standard Top 10 Decks and Meta Tier List – May 30, 2023 – Standard Bans Edition
The best 10 decks in Standard this week for Magic: The Gathering, our analysis, and an update to the Bo1 and Bo3 Meta Tier List.
The Standard metagame changes week to week, decks get pushed out, and new strategies flow in. It might be difficult to keep up with trends sometimes. This is why I will be making it much easier for you by making a ranking of the best decks for a given period. Let's introduce the Meta Tier List update for the week and the Standard Power Rankings after the most recent Arena Championship 3 and bans in the Standard format.
Standard Best of One (Bo1) Meta Tier List – May 30, 2023
Standard Best of Three (Bo3) Meta Tier List – May 30, 2023
General Thoughts
The bans took away Fable of the Mirror-Breaker, Reckoner Bankbuster, and Invoke Despair. This means that all the red-black based decks took a huge hit. It has also affected midrange decks in general. The metagame will shift to aggressive decks for the time being until it stabilises. I don't think that Rakdos, Grixis, or Mono Black are unplayable – they just need to be reworked to adapt to the different meta and different card pool available. Note that this list is preliminary and will be further updated along with guides for the decks.
#10: Grixis Midrange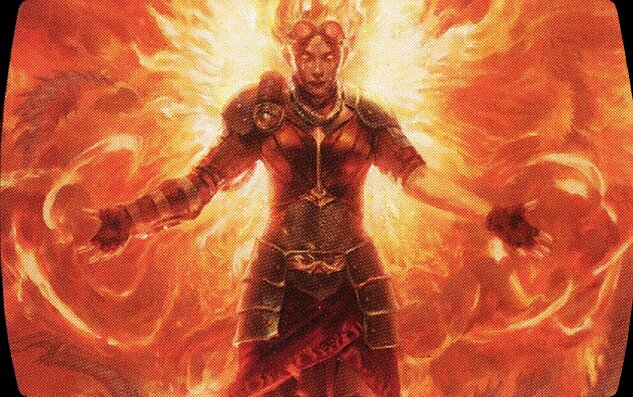 60 Cards
$482.66
15 Cards
$116.51
How mighty have fallen. Previous #3 is now #10.
The bans hit the deck hard, depriving it of Fable of the Mirror-Breaker, Reckoner Bankbuster, and Invoke Despair. The deck needs to be rebuilt and thought through from scratch.
The way I'd go with it is keep the strong core of threats like Corpse Appraiser, Bloodtithe Harvester, and Sheoldred, the Apocalypse alongside with a large swathe of removal spells, expecting a very aggressive metagame.
As any interactive deck, this shell will need to be adapted week-to-week, reacting to all the changes in the metagame.
#9: Mono Black Aggro
Mono Black Aggro
by Skura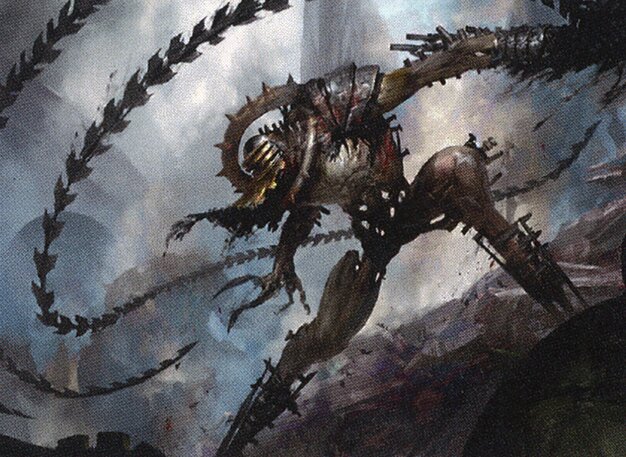 60 Cards
$360.84
15 Cards
$77.01
Out of all the black decks that did play the banned cards, I'd say that Mono Black Aggro got hit the least and still has a lot to offer. I'd go even more aggressive with a lot of two-drops and the top-end including Phyrexian Fleshgorger, Sheoldred, the Apocalypse, and Gix, Yawgmoth Praetor.
The deck has access to excellent removal in Cut Down and Go for the Throat so in creature mirrors it will always have the upper hand.
It might lack if the metagame actually comes back around to black midrange decks, at which point it might fall off a bit.
However, considering that it keeps most of its cards and has a strong gameplan, #9 goes to Mono Black Aggro.
#8: Selesnya Enchantments
Selesnya Enchantments
by Skura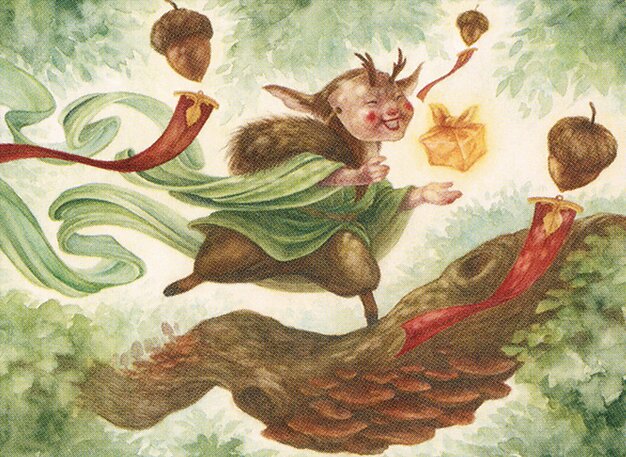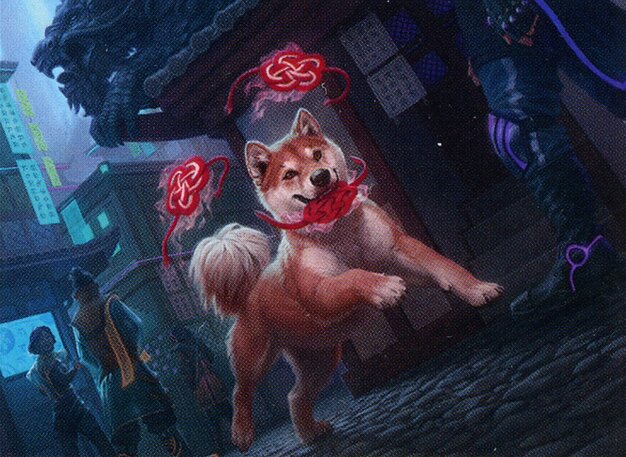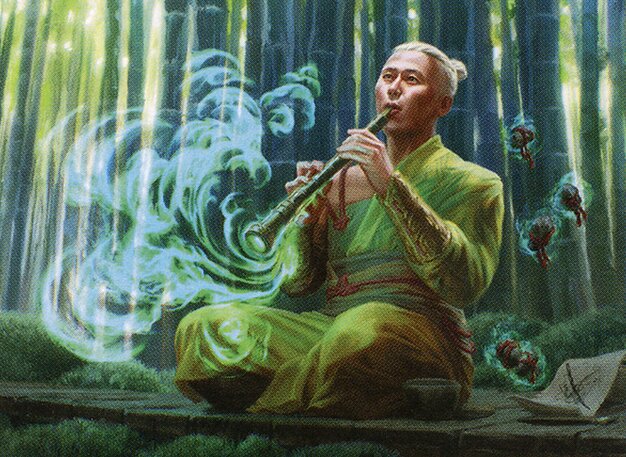 60 Cards
$181.3
15 Cards
$49.49
It used to be a tier 2-3 strategy but recently it's been spreading its wings, even being chosen as the deck for Arena Championship 3 by Seth Manfield.
The deck has aggressive draws with Generous Visitor and Katilda, Dawnhart Martyr but generally wants to play longer games with Hallowed Haunting.
It's one of the biggest beneficiaries of Invoke Despair ban since now black decks won't have a versatile answer to the enchantment type.
#7: Mono White Aggro
Mono White Aggro
by Skura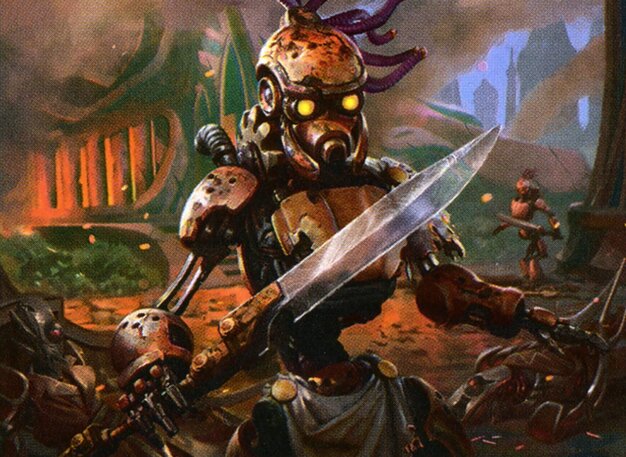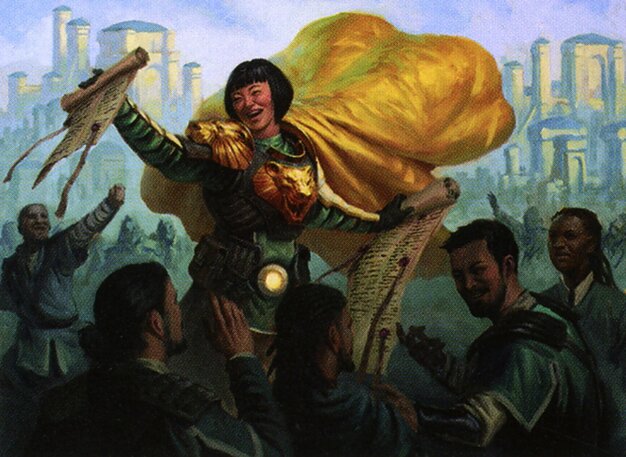 60 Cards
$124.5
15 Cards
$83.99
At #7 and first time on the list is Mono White Aggro. It's a linear proactive strategy that wants to close the game very fast thanks to the plethora of creatures being deployed to the battlefield every single turn.
It can interact if it has to with Ossification and Invasion of Gobakhan. Invasion is great at taking the opposing mass removal like Sunfall or Depopulate and Ossification removes a big blocker like Sheoldred, the Apocalypse.
With the meta getting wholly refreshed, I want to be on the aggressive side of things rather than try to react to the unknown.
#6: Jeskai Dragons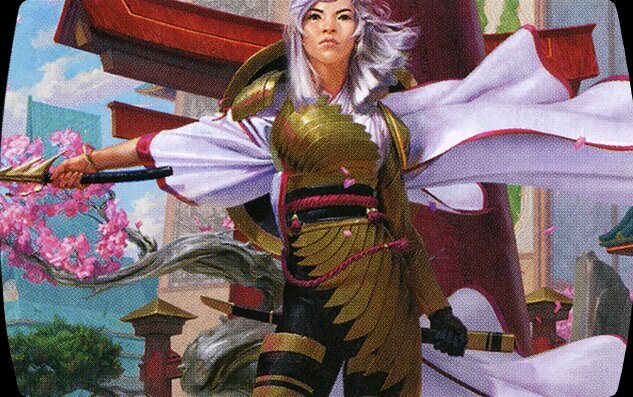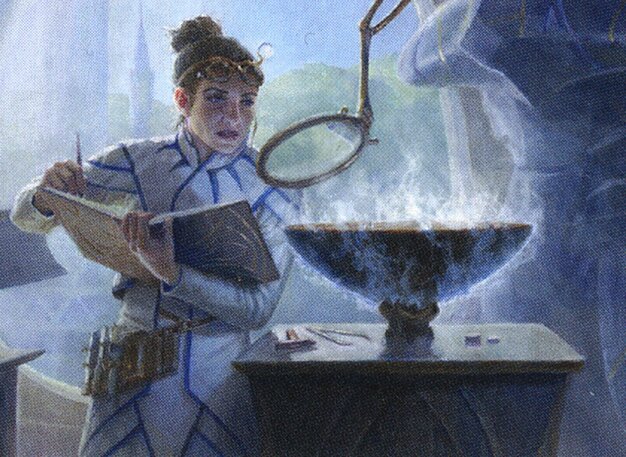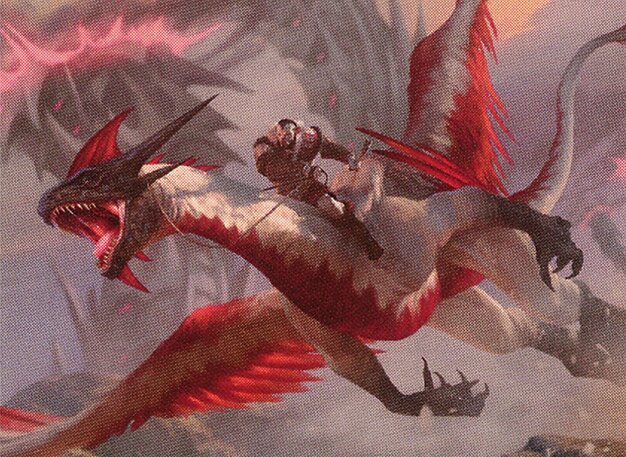 60 Cards
$389.74
Sideboard
15 Cards
$15.09
A break-out deck at Arena Championship 3. A new construction that plays a fair game, finishing the opponents with Zurgo and Ojutai, which provides an evasive source of damage and card advantage.
Fable of the Mirror-Breaker was included in the deck so it required a bit of a rework. The vast majority of the shell stays intact though.
I wouldn't be surprised to see it become the flagship midrange deck of the format, considering that The Wandering Emperorand Wedding Announcement are still in the format.
#5: Selesnya Toxic
Selesnya Toxic
by DoggertQBones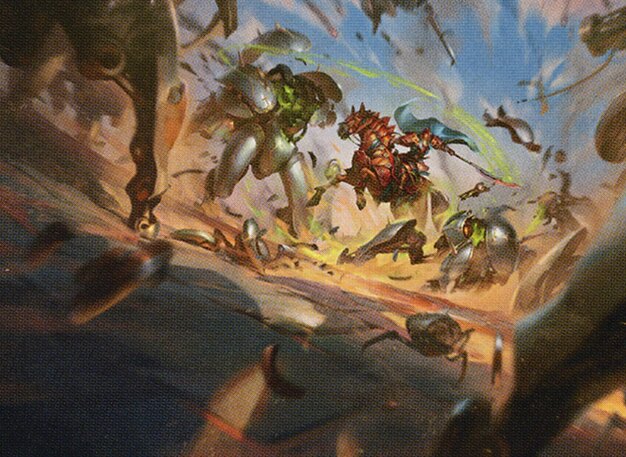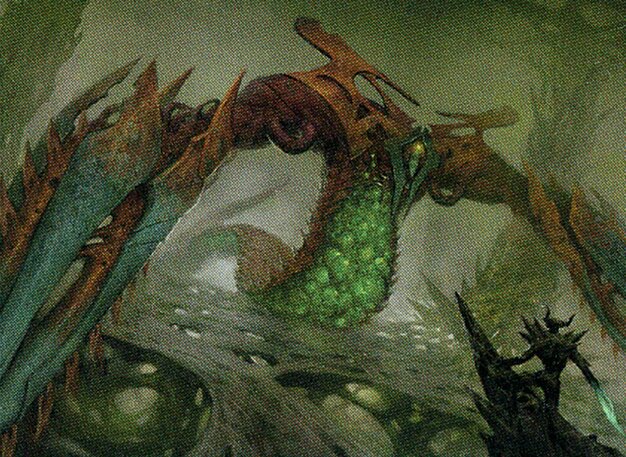 60 Cards
$159.88
15 Cards
$73.31
Previously at #8, not at #5.
This deck is fast, linear, proactive, and has all the tools to get the job done. As it operates on the toxic angle, it puts immense pressure on the opponent since they have to try to protect both their life total and the poison count. If you get the opponent up to 8ish counters, they won't be able to treat their life total as a resource and will hence be forced to take care of each threat, even as small as a 1/1 Phyrexian Mite.
A strong curve represented by 12 one-drops is going to take you far. Skrelv's Hive can outgrind 10 Cut Downs if the opponent's plan has holes in the face of this cheeky two-mana enchantment. Getting you Go for the Throat countered by Tyvar's Stand and receiving two poison counters in the process thanks to Venerated Rotpriest is a nightmare scenario.
Similarly to Mono White Humans, we want to be on the linear side of things with the new format and Toxic represents exactly that.
#4: Azorius Soldiers
Azorius Soldiers
by DoggertQBones
Standard
Tribal
best of 3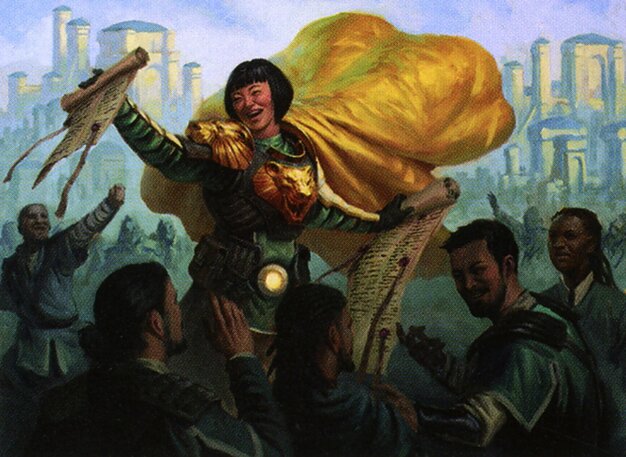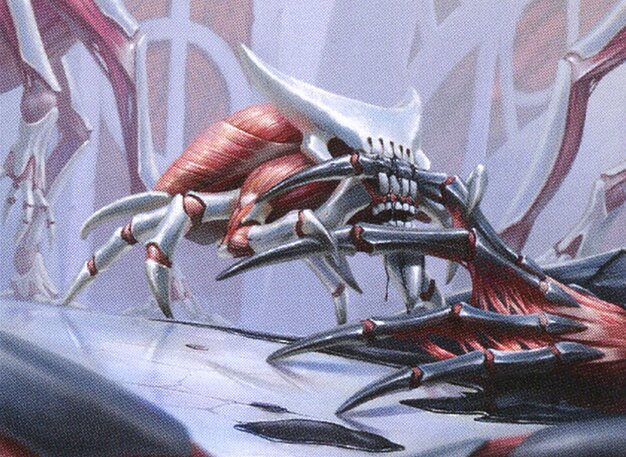 60 Cards
$111.68
15 Cards
$88.39
Azorius Soldiers is a deck that seems to come and go, depending on the weekend. It's a disruptive aggro deck that can play longer games, has access to evasion, and even card draw. There are builds floating around that embrace a more flashy game with countermagic and a higher density of instant speed spells. A turn-two Thalia, Guardian of Thraben on the play can be lights out against some decks. Can you imagine having to pay three mana for Abrade?
On the flipside though, the fact that it does a bit of everything makes it fall short at times. Maybe you'll draw the more card drawing half with Skystrike Officer when you really need to put the pedal to the metal. Or you happened to draw Thalia against a green stompy strategy. Sometimes you can get such a wrong-half issue which is not what you want in a linear shell.
It advances from previous #7 to #4 thanks to its proactive plan but also being able to adapt itself with a more flash and countermagic oriented style, or more tap-out-y, depending on what the metagame requires. The adaptability and proactivity make it the best aggro deck in my opinion right now.
#3: Mono White Midrange
Mono White Midrange
by Skura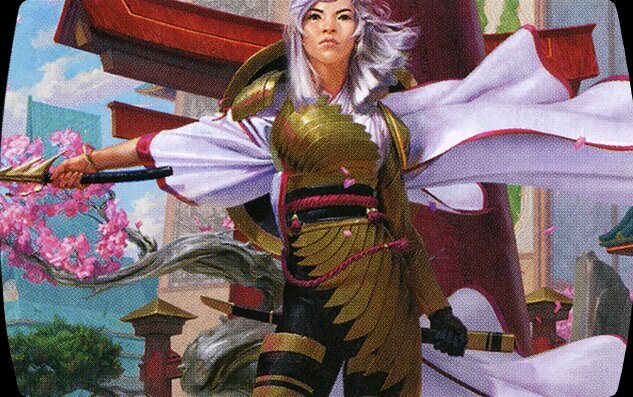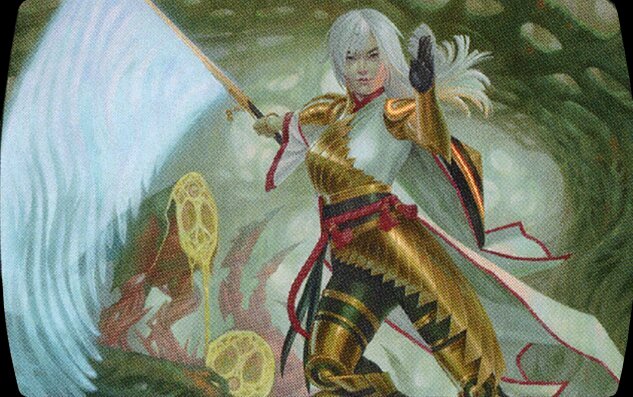 60 Cards
$233.44
15 Cards
$57.43
Mono White Midrange now stands as the best mono colored deck in Standard. Its mana is super consistent, painless, and even allows for some utility effects like Roadside Reliquary. It plays early creatures that can chump opposing threats to keep your life total high to bridge the gap between the early and the mid-game.
Being restricted to a single colour though limits the options severely for the deck. It can only interact sorcery speed, doesn't have efficient answers to enchantments or artifacts, and can easily be outplayed with counterspells that heavily punish a main-phase-based gameplan.
This deck shines when it knows what decks it will play against and can prepare hate pieces, interactions, and threats accordingly. In an open meta, it has to give way to its black counterparts.
Despite the fact that it lost Reckoner Bankbuster, it can still very much fight in the format, especially if you know what to expect. The strong core of The Wandering Emperor Wedding Announcement, Ossification, and Lay Down Arms make it hard to go wrong with Mono White.
Even though it got hit by the bans, it advances to #3.
#2: Five-Color Atraxa
Five-Color Atraxa
by Skura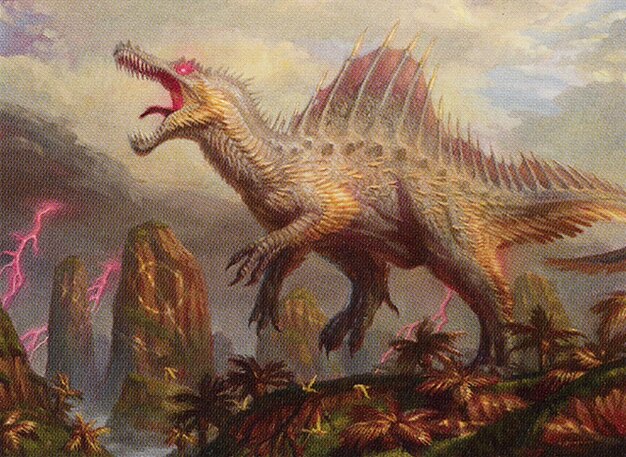 60 Cards
$342.8
15 Cards
$53.45
Five-Color Atraxa is a ramp deck that actually wants to hardcast Atraxa, Grand Unifier and Etali, Primal Conqueror. In midrange battles, few decks will be able to outgrind it.
Despite being called a ramp strategy, it's very interactive. With Ossification and Leyline Binding, any threat can be stopped in its tracks very early in the game. If the opponent manages to go wide though, you've got Sunfall to take care of that.
Advancing swiftly from #6 to #2, it's certainly a deck to be on the lookout for. It has put up multiple solid results in the MTGO Challenges and it has only lost Reckoner Bankbuster which it played around 2 copies anyways.
There is an argument that it will fall off because its good matchup, black midrange, will be less popular but that remains to be seen. For now, it is my go-to strategy if I want to grind.
#1: Esper Legends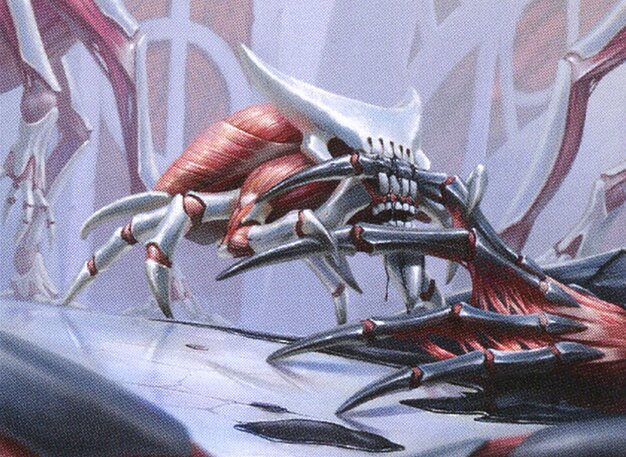 60 Cards
$596.86
15 Cards
$31.25
#3 to #1!
Esper Legends treads the line between aggro and midrange but one thing is certain – it's a full-on creature strategy. It does not interact much pre-board but can become much more reactive if need be. The main plan is to outclass whatever the opponent is doing by playing the absolute best creatures in the Esper colour combination. The manabase is surprisingly consistent, in large part thanks to Plaza of Heroes which is both a painless Mana Confluence and Tamiyo's Safekeeping all in one card.
Despite its strength, it still got a new toy in the newest set in Rona, Herald of Invasion. It provides early card filtering which is at its premium in a deck that can draw too many of the same legendary. On top of that, it can flip into a formidable threat later in the game.
This deck was not affected by bans at all and gets to keep all its cards. It was already at the very top of the metagame but now I think it will be unstoppable. Not only does it play the best cards in the format but it's also a proactive deck – quality which I value highly when the metagame is going through massive changes.
Sleeve up your Sheoldred, the Apocalypse while you can and show people how it's done with Raffine, Scheming Seer.
Conclusion
Overall, the hero of this installment of the Standard Power Rankings – Esper Legends!
Enjoy our content? Wish to support our work? Join our Premium community, get access to exclusive content, remove all advertisements, and more!
No ads: Browse the entire website ad-free, both display and video.
Exclusive Content: Instant access to all exclusive articles only for Premium members, at your fingertips.
Support: All your contributions get directly reinvested into the website to increase your viewing experience!
Discord: Join our Discord server, claim your Premium role and gain access to exclusive channels where you can learn in real time!
Special offer: For a limited time, use coupon code L95WR9JOWV to get 50% off the Annual plan!