MTG Standard Top 10 Decks and Meta Tier List – May 9, 2023 – Pro Tour March of the Machine Edition
The best 10 decks in Standard this week for Magic: The Gathering, our analysis, and an update to the Bo1 and Bo3 Meta Tier List.
The Standard metagame changes week to week, decks get pushed out, and new strategies flow in. It might be difficult to keep up with trends sometimes. This is why I will be making it much easier for you by making a ranking of the best decks for a given period. Let's introduce the Meta Tier List update for the week and the Standard Power Rankings after the most recent Pro Tour March of the Machine.
It's worth mentioning that this power ranking is heavily influenced by the most recent results at the Pro Tour. I've already discussed the metagame and the hottest lists, so let's now get into how it translates into the power rankings.
March of the Machine: The Aftermath won't have a huge impact on the format since it's a bit lacklustre Standard-wise. However, you can check out our review of the set here:
Standard Best of One (Bo1) Meta Tier List – May 9, 2023
Standard Best of Three (Bo3) Meta Tier List – May 9, 2023
#10: Mono Blue Tempo
Mono Blue Tempo
by DoggertQBones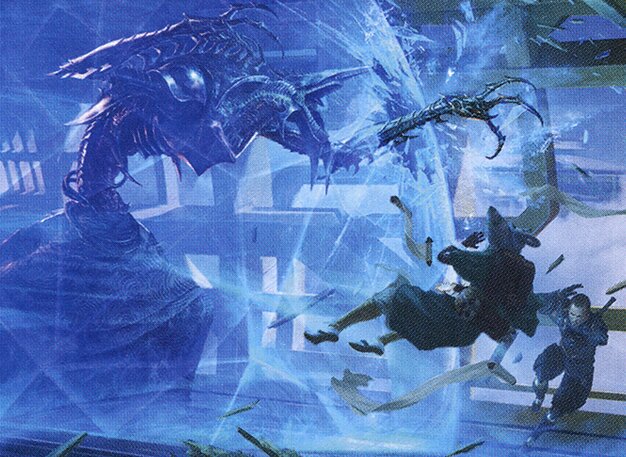 60 Cards
$47.66
15 Cards
$20.39
Mono Blue Tempo is a great strategy for players who like passing the turn behind a wall of counterspells. It's very difficult for any meaningful threat to slip through, since it can get Make Disappear-d or Fading Hope-d. If the opponent gives you any breathing room, you can easily capitalise on it by playing Thirst for Discovery or Flow of Ideas to pull ahead.
This deck gained a ton of traction some time back thanks to being unique to the Standard environment and being really cheap to build. However, it didn't stand the test of time very well. It turned out that if something does slip under the countermagic, this deck has a really tough time catching back up. It mainly pertains to effects that generate advantage or game objects upon entering the battlefield like Fable of the Mirror-Breaker.
I can see this deck being higher on the list if midrange decks take going over the top too seriously and their curve will start at three.
#9: Mono Red Aggro
Mono Red Aggro
by DoggertQBones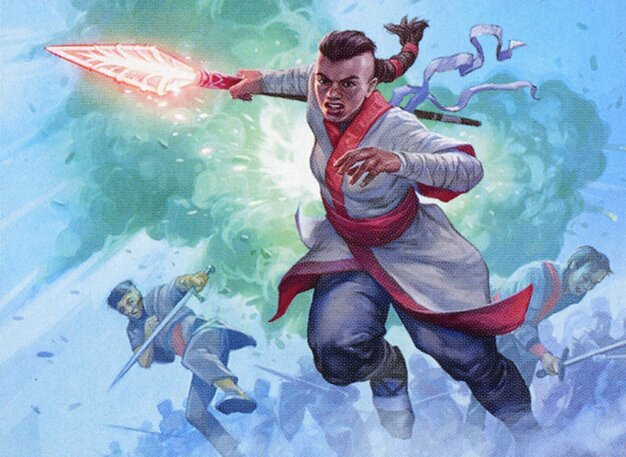 60 Cards
$70.06
15 Cards
$18.83
Mono Red Aggro is arguably the best deck at punishing people who play very sluggish strategies or happened to keep a hand that's interaction light. This deck starts applying pressure from the very first turn and does not stop until the game is over. The advantage compounds when Mono Red is on the play. If the opponent planned to start the game on turn two, that plan on the draw might just fall short.
It's another fan favourite, as who doesn't like a good Red Deck Wins type of strategy. However, it can find itself in a position that the opponent is at a low-ish life total but it can't really get across the finish line. The incidental life gain in the form of The Wandering Emperor and Sheoldred, the Apocalypse are tough to combat and sometimes the deck will get out-raced by a reanimated Atraxa, Grand Unifier.
At Pro Tour March of the Machine we had some Mono Red decks. The most interesting build I covered in the hottest Pro Tour decks piece took advantage of Invasion of Tarkir and Nahiri's Warcrafting for a powerful sequence, enabling the Invasion flip as soon as turn three. With those innovation, we might see the deck climb up the rankings. For not, it stays at #9.
#8: Selesnya Toxic
Selesnya Toxic
by DoggertQBones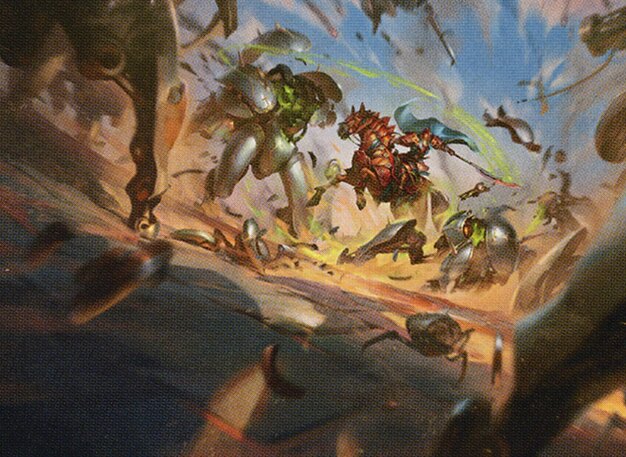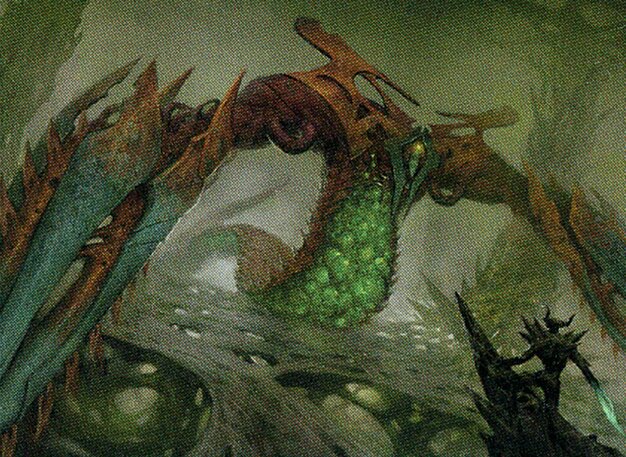 60 Cards
$205.28
15 Cards
$76.71
No longer highest placing aggro deck on the list. This deck is fast, linear, proactive, and has all the tools to get the job done. As it operates on the toxic angle, it puts immense pressure on the opponent since they have to try to protect both their life total and the poison count. If you get the opponent up to 8ish counters, they won't be able to treat their life total as a resource and will hence be forced to take care of each threat, even as small as a 1/1 Phyrexian Mite.
A strong curve represented by 12 one-drops is going to take you far. Skrelv's Hive can outgrind 10 Cut Downs if the opponent's plan has holes in the face of this cheeky two-mana enchantment. Getting you Go for the Throat countered by Tyvar's Stand and receiving two poison counters in the process thanks to Venerated Rotpriest is a nightmare scenario.
However, at the Pro Tour Toxic wasn't even the most picked aggro deck. The top players consensus seems to be that the deck has fallen off a bit and it's reflected in the ranking. Toxic dropped by two spots and lands at #8.
#7: Azorius Soldiers
Azorius Soldiers
by DoggertQBones
Standard
Tribal
best of 3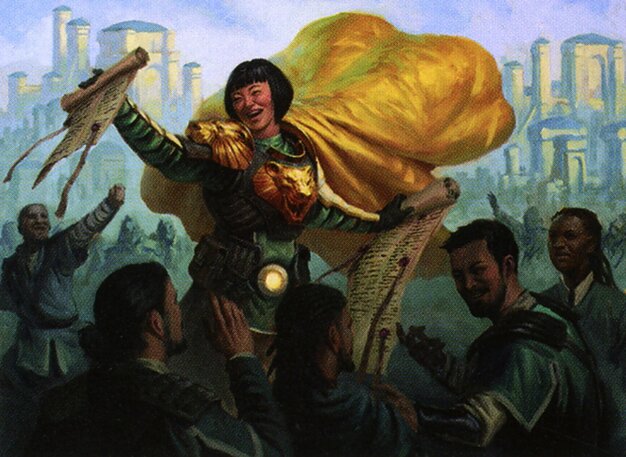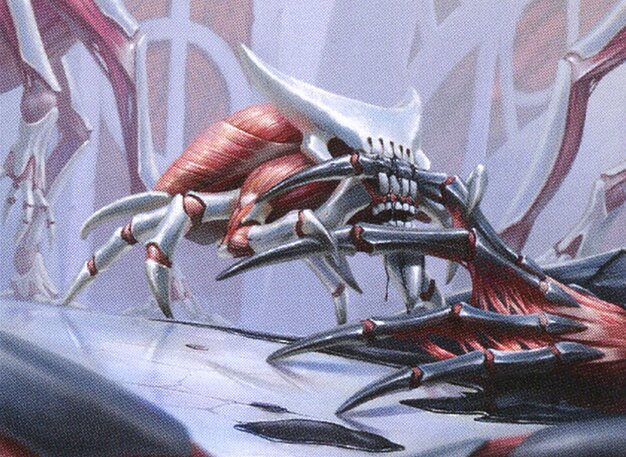 60 Cards
$143.08
15 Cards
$90.19
Azorius Soldiers is a deck that seems to come and go, depending on the weekend. It's a disruptive aggro deck that can play longer games, has access to evasion, and even card draw. There are builds floating around that embrace a more flashy game with countermagic and a higher density of instant speed spells. A turn-two Thalia, Guardian of Thraben on the play can be lights out against some decks. Can you imagine having to pay three mana for Abrade?
On the flipside though, the fact that it does a bit of everything makes it fall short at times. Maybe you'll draw the more card drawing half with Skystrike Officer when you really need to put the pedal to the metal. Or you happened to draw Thalia against a green stompy strategy. Sometimes you can get such a wrong-half issue which is not what you want in a linear shell.
Still, it keeps its spot at #7. It even managed to put one player into the top 8 of Pro Tour March of the Machine!
#6: Five-Color Atraxa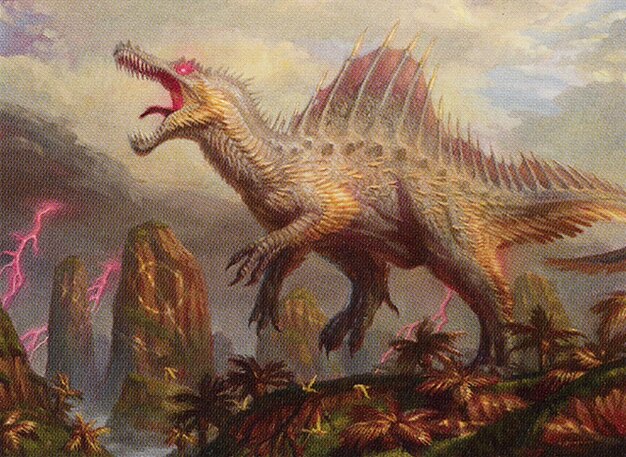 60 Cards
$389.8
15 Cards
$67.79
Five-Color Atraxa is a ramp deck that actually wants to hardcast Atraxa, Grand Unifier and Etali, Primal Conqueror. In midrange battles, few decks will be able to outgrind it. It still plays Reckoner Bankbuster as a way to draw cards but interestingly does not play Fable of the Mirror-Breaker.
Despite being called a ramp strategy, it's very interactive. With Ossification and Leyline Binding, any threat can be stopped in its tracks very early in the game. If the opponent manages to go wide though, you've got Sunfall to take care of that.
This deck put one player into the top 8 of Pro Tour March of the Machine and variations of this deck actually made up almost 10% of the field!
#5: Mono White Midrange
Mono White Midrange
by DoggertQBones
Standard
Midrange
best of 3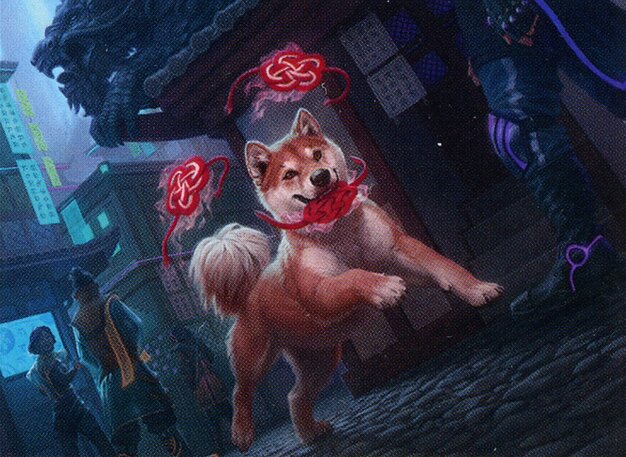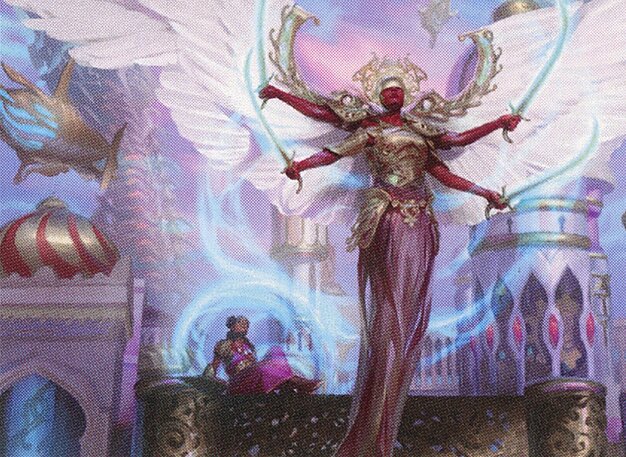 60 Cards
$244.36
15 Cards
$75.77
Last time I mentioned that Mono White is getting pushed back slowly and it lost its meta representation further since the last time I talked about it.
.Mono White Midrange still stands, as the best non-black deck in Standard. Its mana is super consistent, painless, and even allows for some utility effects like Roadside Reliquary. It plays early creatures that can chump opposing threats to keep your life total high to bridge the gap between the early and the mid-game.
Being restricted to a single colour though limits the options severely for the deck. It can only interact sorcery speed, doesn't have efficient answers to enchantments or artifacts, and can easily be outplayed with counterspells that heavily punish a main-phase-based gameplan.
This deck shines when it knows what decks it will play against and can prepare hate pieces, interactions, and threats accordingly. In an open meta, it has to give way to its black counterparts.
At the Pro Tour, it made up just 3.6% of the metagame. Time will tell whether that was a one-time situation or whether the consensus of pro players has decided that this deck doesn't cut it anymore in the world of Fable of the Mirror-Breaker and Cut Down.
#4: Rakdos Reanimator
Rakdos Reanimator
by Skura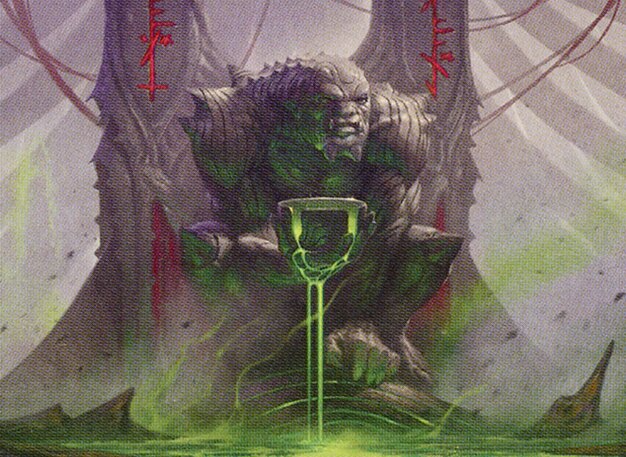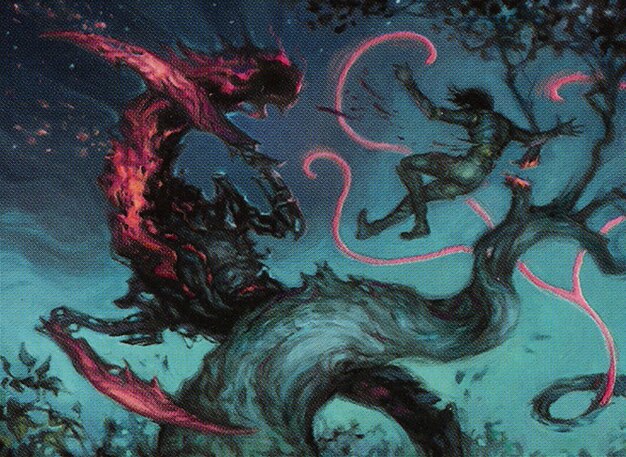 60 Cards
$603.28
15 Cards
$50.79
One of my personal favourites is Rakdos Reanimator. It's an amalgamation that tries to combine all the best from the midrange decks with an additional plan that can beat even the grindiest strategy. After Atraxa, Grand Unifier hits the board, it's difficult to lose when you are the one reanimating it. Even if it gets Go for the Throat-d, the cards it's drawn will allow you to very quickly enact that plan again.
The main weakness of this approach is the wrong-half issue that's further exemplified. Not only can you draw removal when the opponent is drawing cards or grindy elements when you should be removing the opponent's threats but you can also naturally draw Atraxa or too many The Cruelty of Gix and be unable to do anything productive. On top of that, the Atraxa angle can be easily disrupted with cards like Unlicensed Hearse or Graveyard Trespasser.
I like the fact that Atraxa breaks midrange mirrors and provides a unique angle to such a strategy.
At the Pro Tour, the deck was represented by almost 10% of players and 7% more if we count in the Grixis variant. Here I covered an interesting build with Invasion of Amonkhet that offers another angle of attack but also acceleration.
One spot higher than last time, Rakdos Reanimator at #4.
#3: Esper Legends
Esper Legends
by DoggertQBones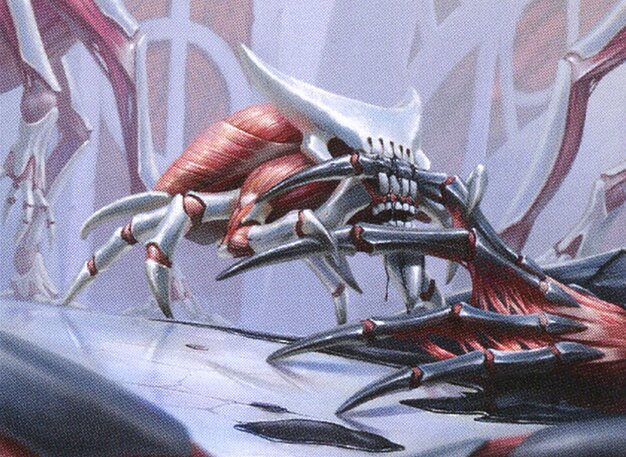 60 Cards
$549.6
15 Cards
$101.17
Esper Legends treads the line between aggro and midrange but one thing is certain – it's a full-on creature strategy. It does not interact much pre-board but can become much more reactive if need be. The main plan is to outclass whatever the opponent is doing by playing the absolute best creatures in the Esper colour combination. The manabase is surprisingly consistent, in large part thanks to Plaza of Heroes which is both a painless Mana Confluence and Tamiyo's Safekeeping all in one card.
Despite its strength, it still got a new toy in the newest set in Rona, Herald of Invasion. It provides early card filtering which is at its premium in a deck that can draw too many of the same legendary. On top of that, it can flip into a formidable threat later in the game. However, players seem to be unsure how many and if to play this new addition.
The deck has fallen off a bit though. While it was the best deck coming into last week, at the Pro Tour it was represented by 12% of players and put a grand zero in the top 8. The deck is still very powerful but not the-number-one-best powerful.
#2: Grixis Midrange
Grixis Midrange
by DoggertQBones
Standard
Midrange
best of 3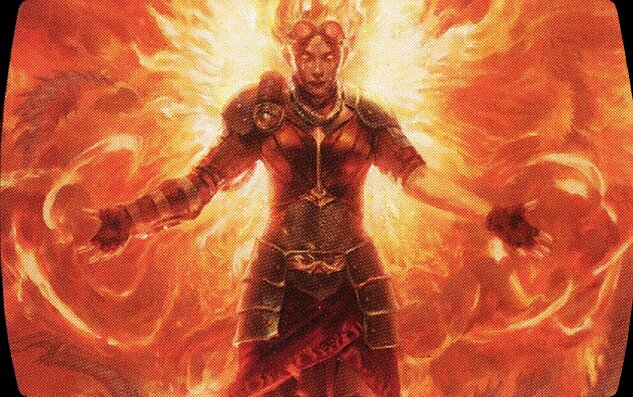 60 Cards
$362.48
15 Cards
$184.57
The previously biggest kid on the block. Grixis Midrange has everything you might want out of an interactive strategy: efficient removal, powerful threats, countermagic, and card advantage. A curve of removal into Reckoner Bankbuster into Fable of the Mirror-Breaker is admittedly very powerful and has been one of the main reasons why the deck has been so well-represented at the top tables.
However, over time the shortcomings of a tri-colour manabase have started to resurface. Between awkward fast lands past turn three, pain lands decreasing the life total when it matters, and drawing too many slow lands too early can make or break a game.
When the mana comes together, Grixis is the top deck. However, it won't always be a guarantee and players now tend to choose a more stable option.
#1: Rakdos Midrange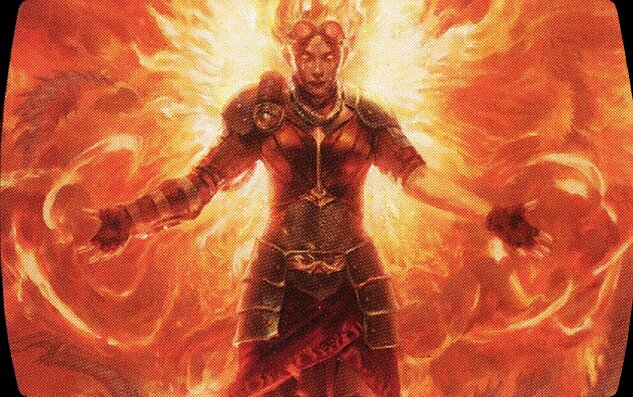 60 Cards
$567.52
15 Cards
$39.41
Here comes the more consistent brother of Grixis. Rakdos plays two colours which naturally makes the whole mana situation more painless and it's much easier for all the colours to be on line when needed. On top of that, it has a tad more aggressive slant with each version playing Bloodtithe Harvester and Graveyard Trespasser, and some going deeper into Tenacious Underdog.
This early-game pressure can swing games completely, as you're not just trading resources forever, but you're actually threatening the opponent, making them adjust to you not vice versa. Getting the opponent's life low is also relevant when Sheoldred, the Apocalypse comes down later and just a couple of triggers are enough to get the job done.
Both the results and the meta share show clearly that Rakdos is the way to go. Players even innovate within this archetype to break the mirror by incorporating cards like Breach the Multiverse or Chandra, Hope's Beacon. Whichever direction you choose though, Rakdos is hands down the best deck right now.
Conclusion
Overall, the hero of this installment of the Standard Power Rankings – Rakdos Midrange!
Enjoy our content? Wish to support our work? Join our Premium community, get access to exclusive content, remove all advertisements, and more!
No ads: Browse the entire website ad-free, both display and video.
Exclusive Content: Instant access to all exclusive articles only for Premium members, at your fingertips.
Support: All your contributions get directly reinvested into the website to increase your viewing experience!
Discord: Join our Discord server, claim your Premium role and gain access to exclusive channels where you can learn in real time!
Special offer: For a limited time, use coupon code L95WR9JOWV to get 50% off the Annual plan!